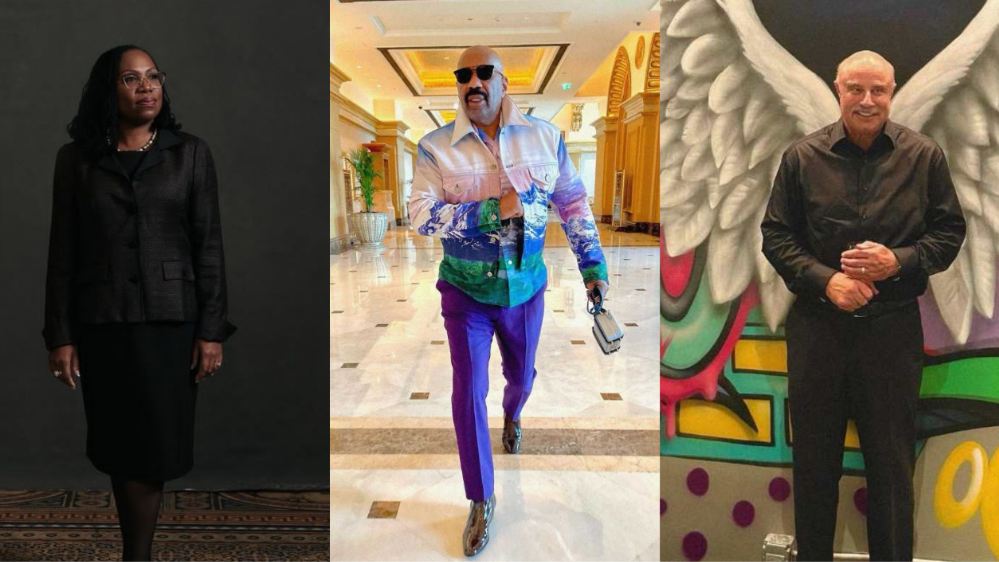 Some presenters may double as an actor, model, singer, comedian, etc. Others may be subject matter experts, such as scientists or politicians, serving as presenters for a programme about their field of expertise (for instance, David Attenborough).

Some are celebrities who have made their name in one area, then leverage their fame to get involved in other areas.
A television presenter (or television host, some become a "television personality") is a person who introduces or hosts television programs, often serving as a mediator for the program and the audience.
Nowadays, it is common for people who garnered fame in other fields to take on this role, but some people have made their name solely within the field of presenting such as children's television series or infomercials to become television personalities.
What makes a good TV host? Understand that .everything about the way you conduct yourself is what will either make you a host, or just another wanna-be host. Your ability to be happy, energetic, confident, excitable and compelling are just some of the many qualities that can make you great at this job.
Without much furtherado Auchijeffblog have gathered below the top 10 richest TV host in the world.
Top 10 Richest TV Presenter in the world
| | | |
| --- | --- | --- |
| Names | Net Worth | TV Show |
| Oprah Winfrey | $2.6 Billion | The Oprah Winfrey Show |
| Ellen Degeneres | $490 Million | The Ellen DeGeneres Show |
| David Letterman | $480 Million | Letterman |
| Judy Sheindlin | $460 Million | Judge Judy |
| Dr. Phil McGraw | $460 Million | Dr phil |
| Jay Leno | $450 Million | The Jay Leno Show |
| Ryan Seacrest | $450 Million | On-Air with Ryan Seacrest |
| Sean Hannity | $230 Million | The Sean Hannity Show |
| Steve Harvey | $200 Million | The Steve Harvey Morning Show |
| Tyra Banks | $90 Million | The Tyra Banks |
1. Oprah Winfrey
Oprah Gail Winfrey was born on the 29 of January 1954, she can simply be referred to as Oprah. She is known to be an American talk show host, television producer, actress, author, and philanthropist.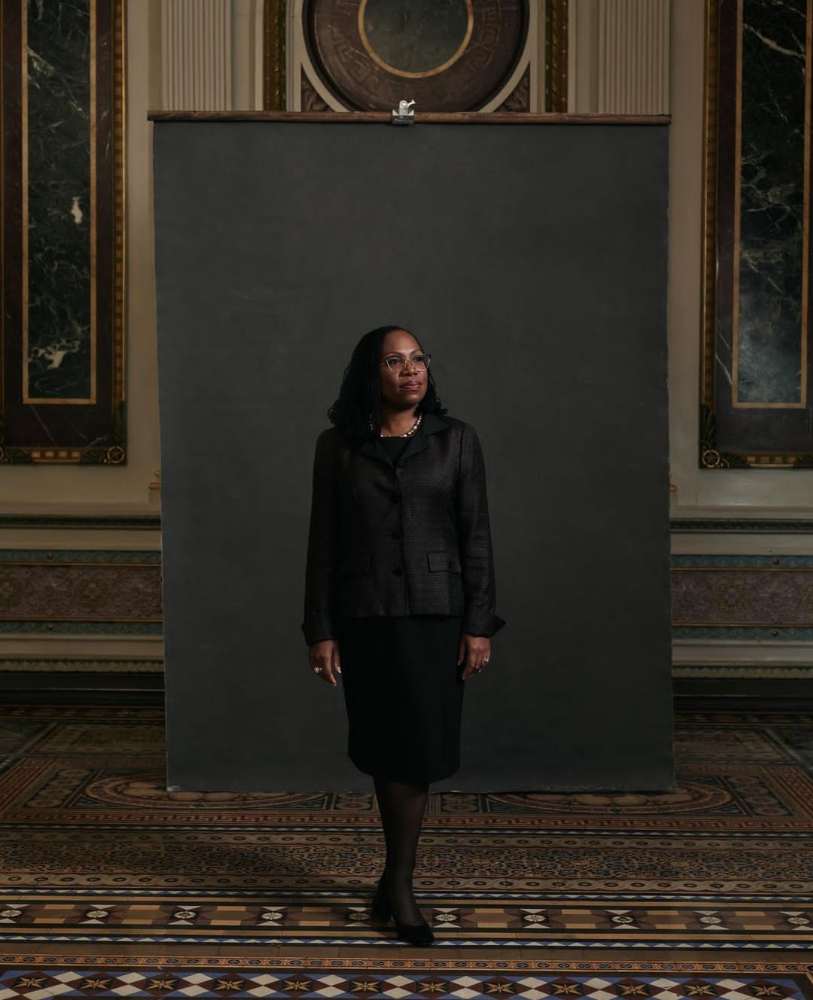 She is best known for her talk show, The Oprah Winfrey Show, broadcast from Chicago, which ran in national syndication for 25 years, from 1986 to 2011. She was the richest black woman in the woman in the world, and the greatest black philanthropist in U.S. history in 2007. She is ranked the first richest TV host in the world with a whooping net worth of $2.6 Billion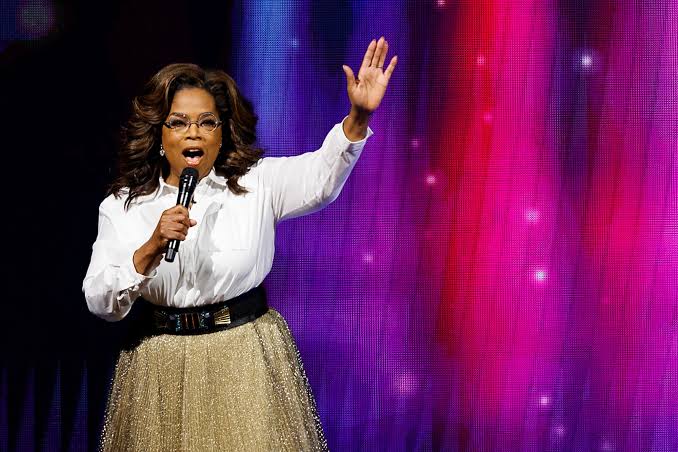 She was sometimes ranked as the most influential woman in the world. Winfrey was born into poverty in rural Mississippi to a single teenage mother and later raised in inner-city Milwaukee.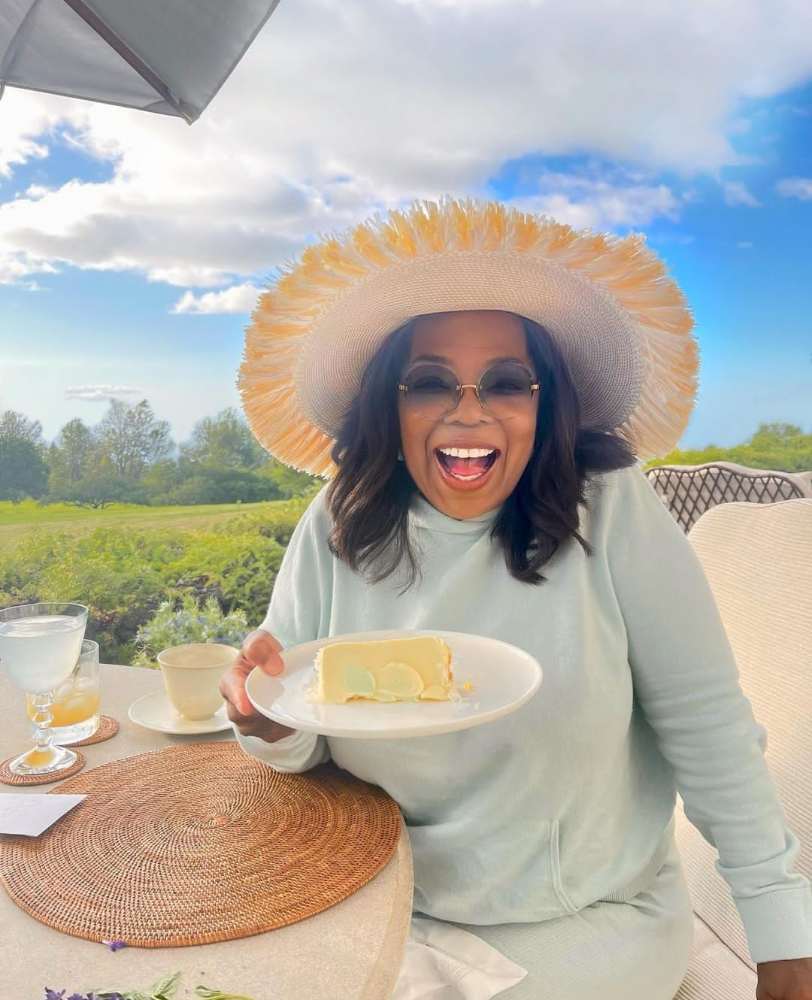 She has stated that she was molested during her childhood and early teenage years and became pregnant at 14; her son was born prematurely and died in infancy. Winfrey was then sent to live with the man she calls her father, Vernon Winfrey, a barber in Nashville, Tennessee, and landed a job in radio while still in high school.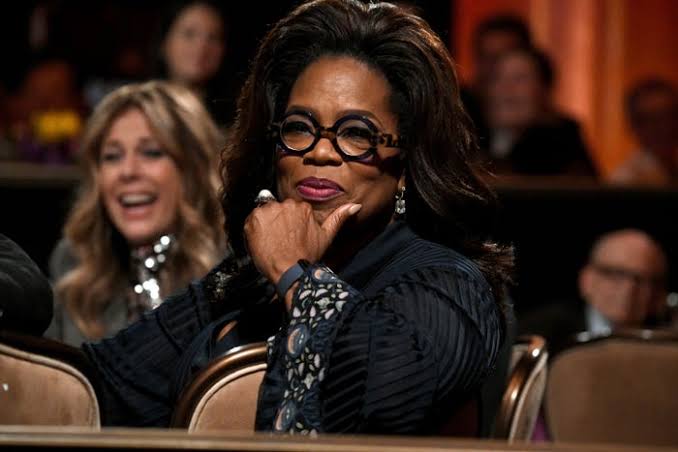 By 19, she was a co-anchor for the local evening news. Winfrey's often emotional, extemporaneous delivery eventually led to her transfer to the daytime talk show arena, and after boosting a third-rated local Chicago talk show to first place,she launched her own production company.
2. Ellen Degeneres
Ellen Lee DeGeneres was born on the 26 of January 1958, she is an American comedian, television host, actress, writer, and producer.
She starred in the sitcom Ellen from 1994 to 1998, which earned her a Primetime Emmy Award for "The Puppy Episode". She also hosted the syndicated television talk show, The Ellen DeGeneres Show from 2003 to 2022, for which she received 33 Daytime Emmy Awards.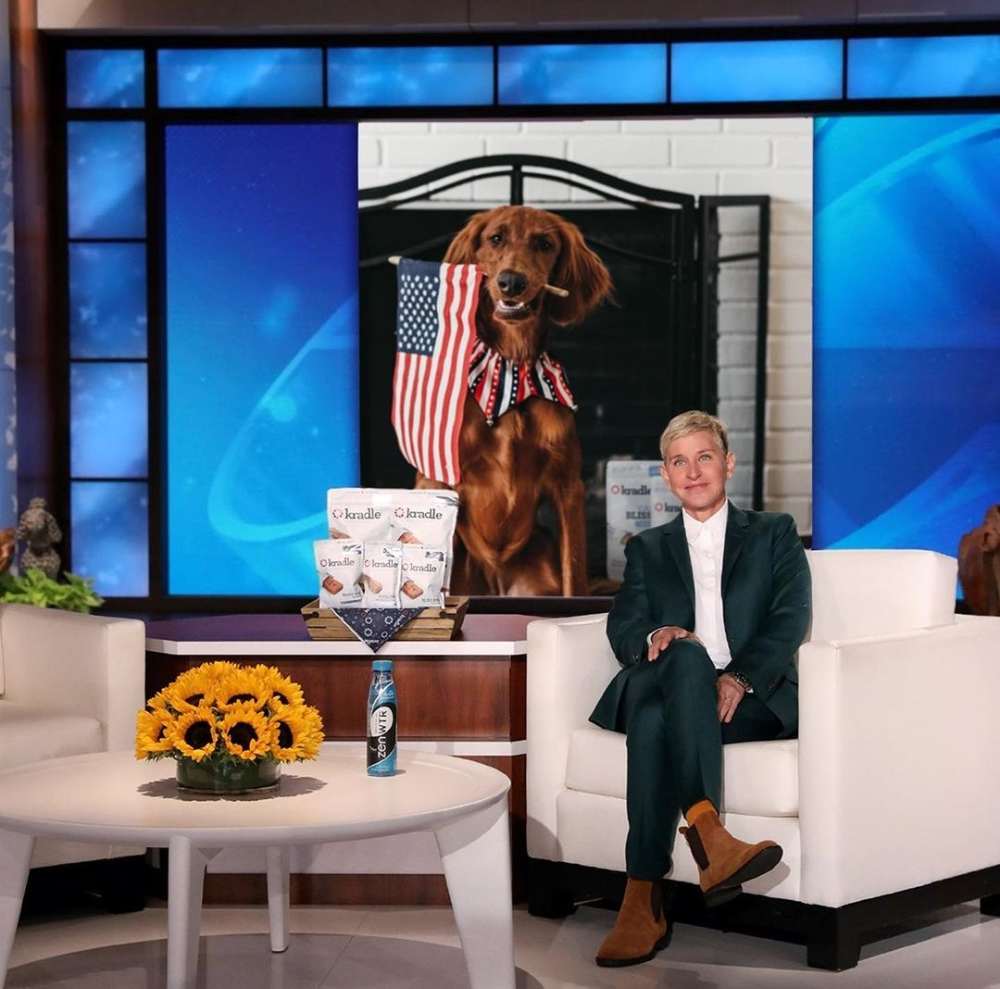 Her stand-up career started in the early 1980s and included a 1986 appearance on The Tonight Show Starring Johnny Carson. As a film actress, DeGeneres starred in Mr. Wrong, EDtv , and The Love Letter 1999. She is ranked the second richest TV host in the world with a whooping net worth of $490 Million.
She was awarded the Saturn Award it for Best Supporting Actress, the first time an actress won a Saturn Award for a voice performance. In 2010, she served as a judge on the ninth season of American Idol.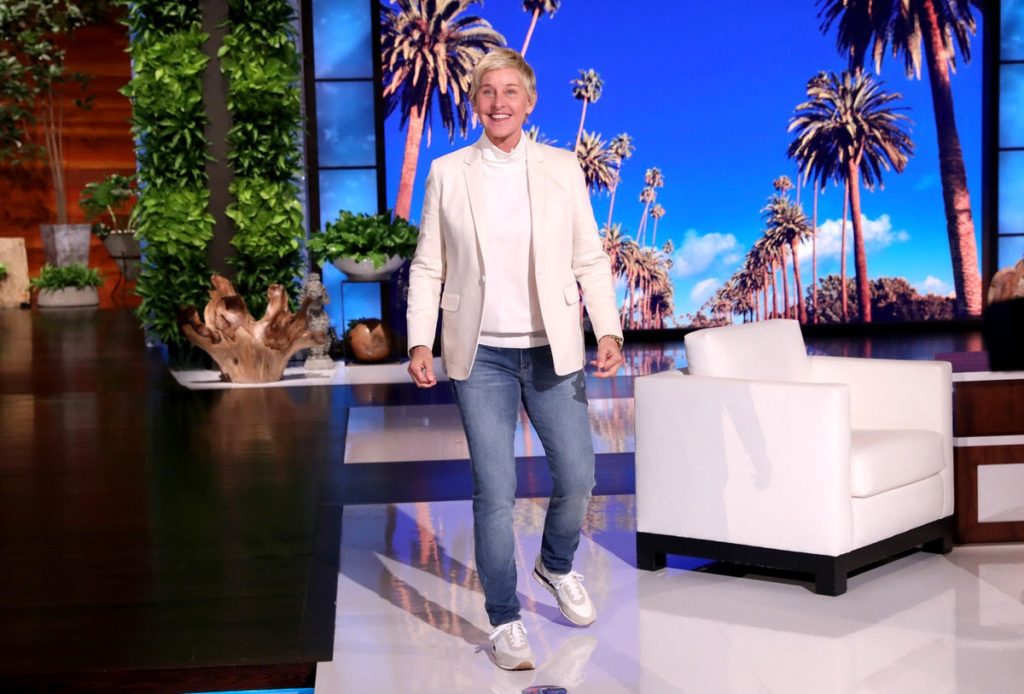 DeGeneres started performing stand-up comedy at small clubs and coffee houses. By 1981, she was the emcee at Clyde's Comedy Club in New Orleans. DeGeneres cites Woody Allen and Steve Martin as her main influences at this time.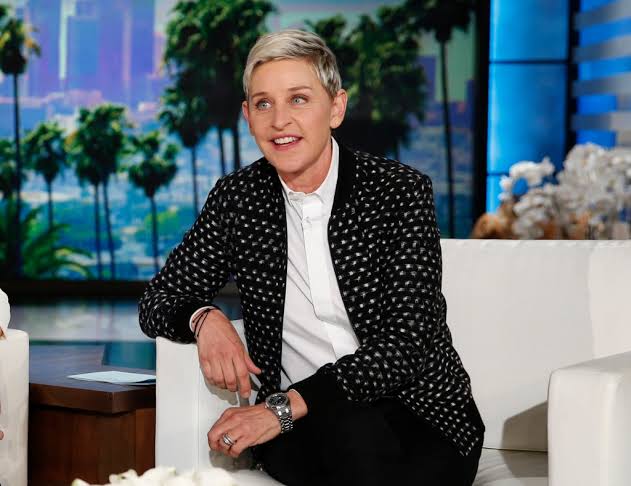 In the early 1980s she began to tour nationally, and in 1984 she was named Showtime's funniest person in America. After a 15-year hiatus from performing stand-up comedy, DeGeneres appeared in a 2018 Netflix stand-up special, Relatable. DeGeneres lists Lucille Ball, Carol Burnett and Bob Newhart among her comedic influences.
3. David Letterman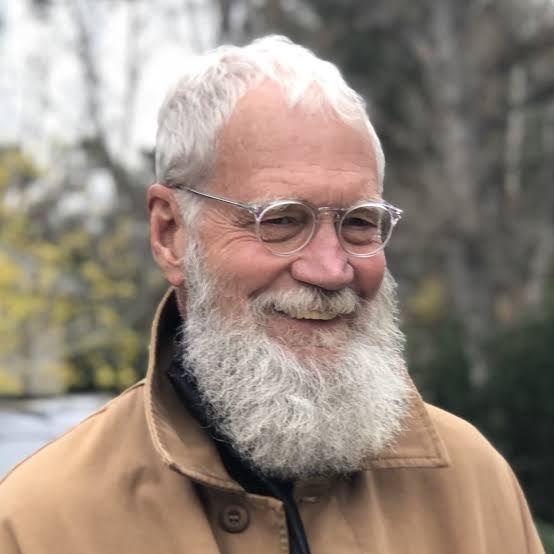 David Michael Letterman was born on the 12 of April 1947 is an American television host, comedian, writer and producer. He hosted late night television talk shows for 33 years, beginning with the February 1, 1982 debut of Late Night with David Letterman on NBC and ending with the May 20, 2015 broadcast of Late Show with David Letterman on CBS.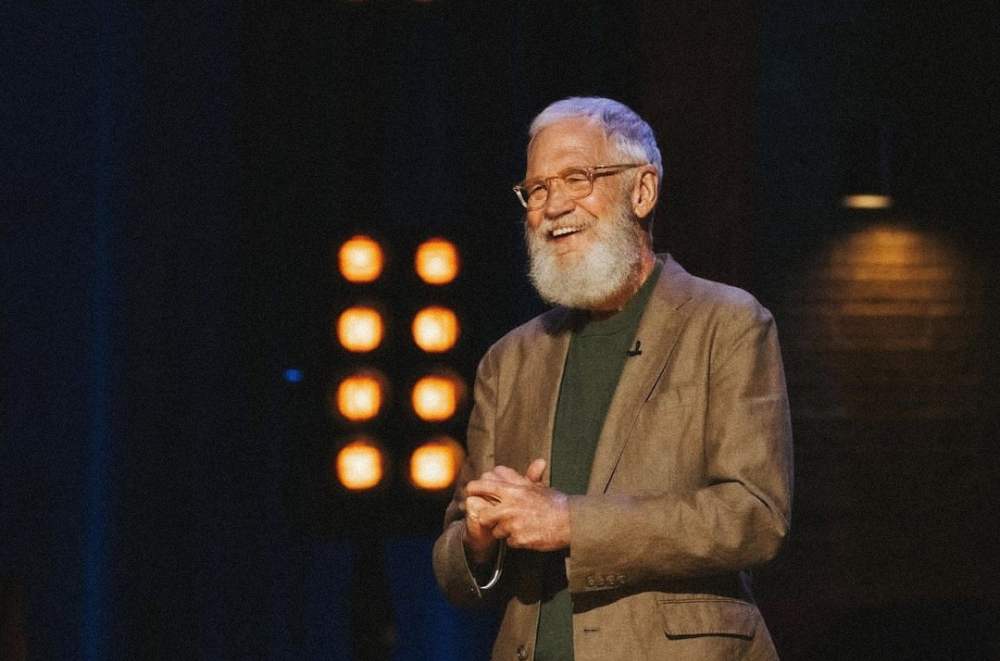 Letterman has hosted in total 6,080 episodes of Late Night and Late Show, surpassing his friend and mentor Johnny Carson as the longest-serving late night talk show host in American television history. In 1996, Letterman was ranked 45th on TV Guide's 50 Greatest TV Stars of All Time. He is ranked number three on the list with a whooping net worth of $480 Million.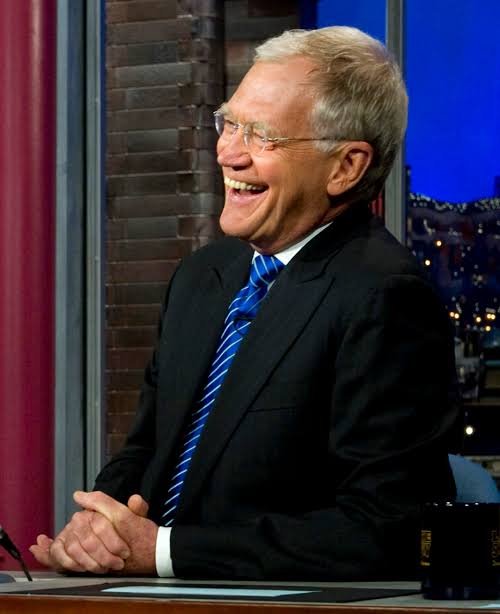 The Late Show with David Letterman was ranked seventh on TV Guide's 50 Greatest TV Shows of All Time. He is also a television and film producer. His company, Worldwide Pants, produced his shows as well as The Late Late Show and several prime-time comedies, the most successful of which was Everybody Loves Raymond, now in syndication and streaming.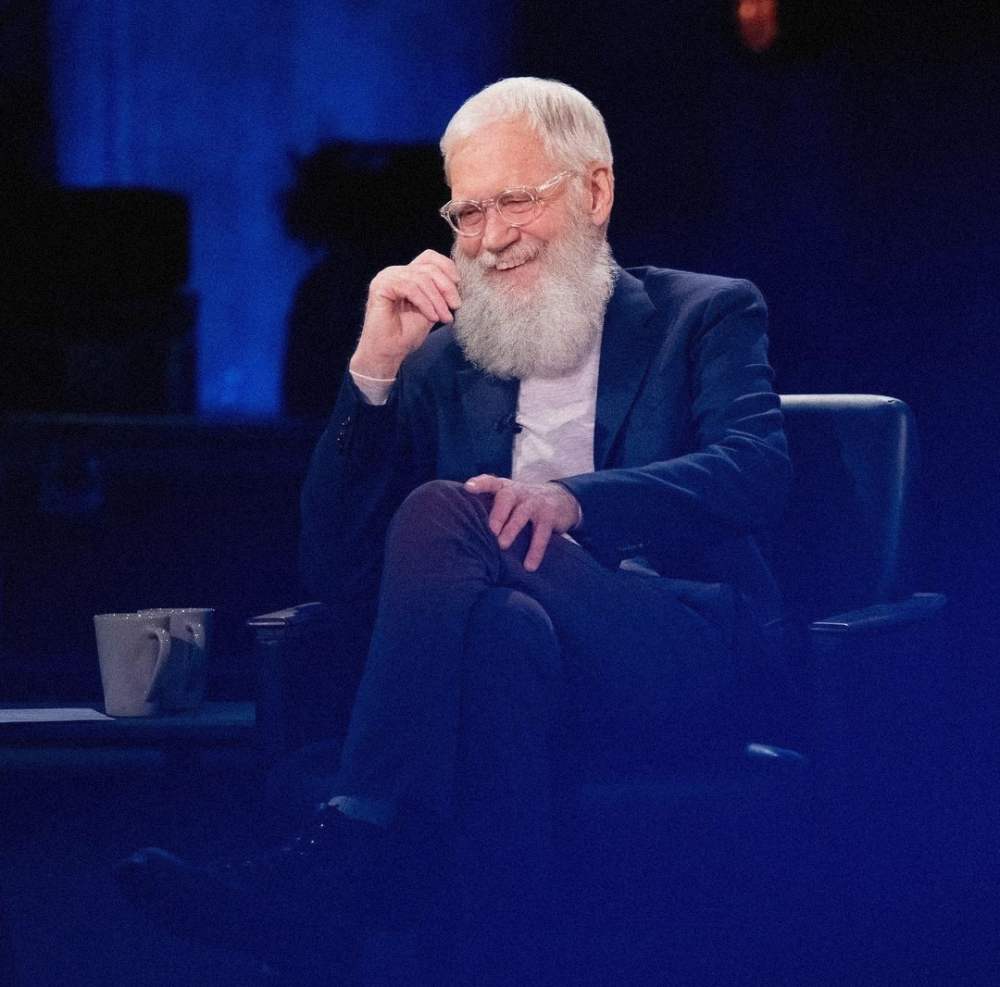 Letterman grew up on the north side of Indianapolis, in the Broad Ripple area, about 12 miles from the Indianapolis Motor Speedway. He enjoyed collecting model cars, including racers. In 2000, he told an interviewer for Esquire that, while growing up, he admired his father's ability to tell jokes and be the life of the party.
4. Judy Sheindlin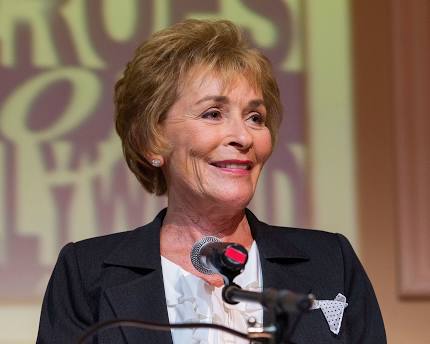 Judith Susan Sheindlin was born on the 21 of October 1942, known by profession as Judge Judy, She is an American court show arbitrator, media personality, television producer, author, women's advancement philanthropist and former prosecutor and Manhattan family court judge.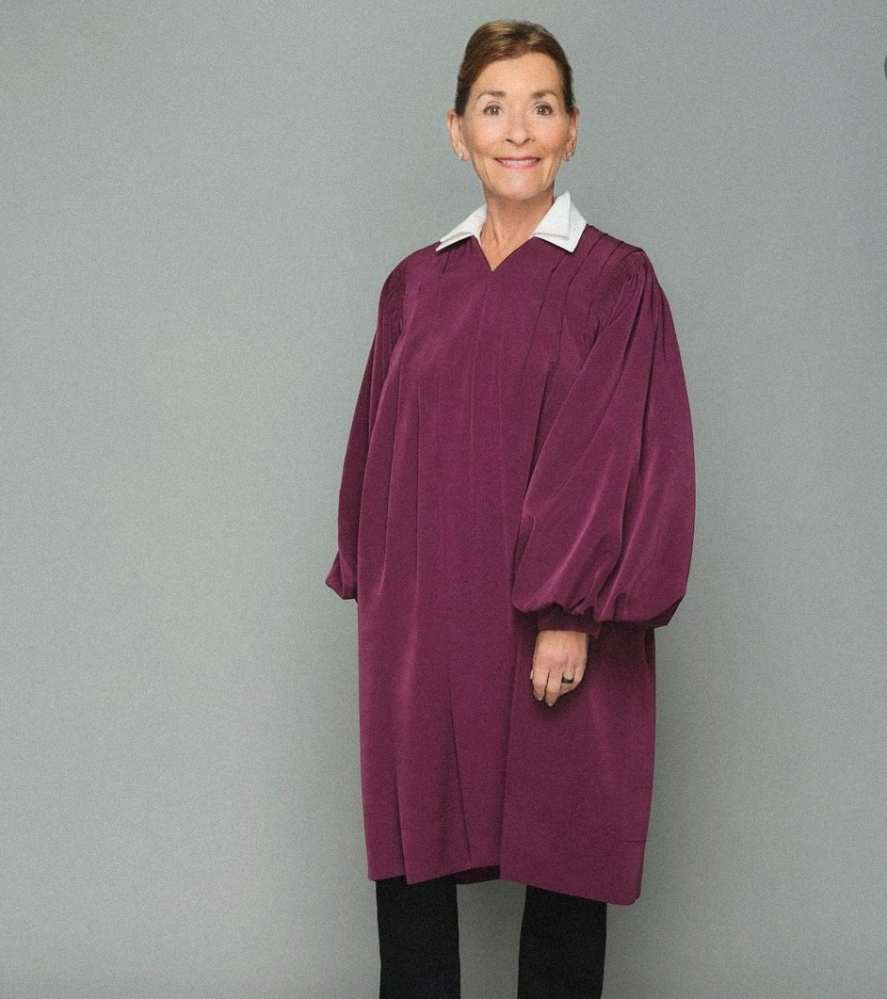 Which school did Judith Susan attend? Judith graduated from James Madison High School in Brooklyn and American University in Washington, D.C., where she graduated with a Bachelor of Arts degree, majoring in government. She finished her law school education at New York Law School, where she earned her Juris Doctor degree in 1965. She is ranked number four on the list with a Whooping net worth of $480 Million.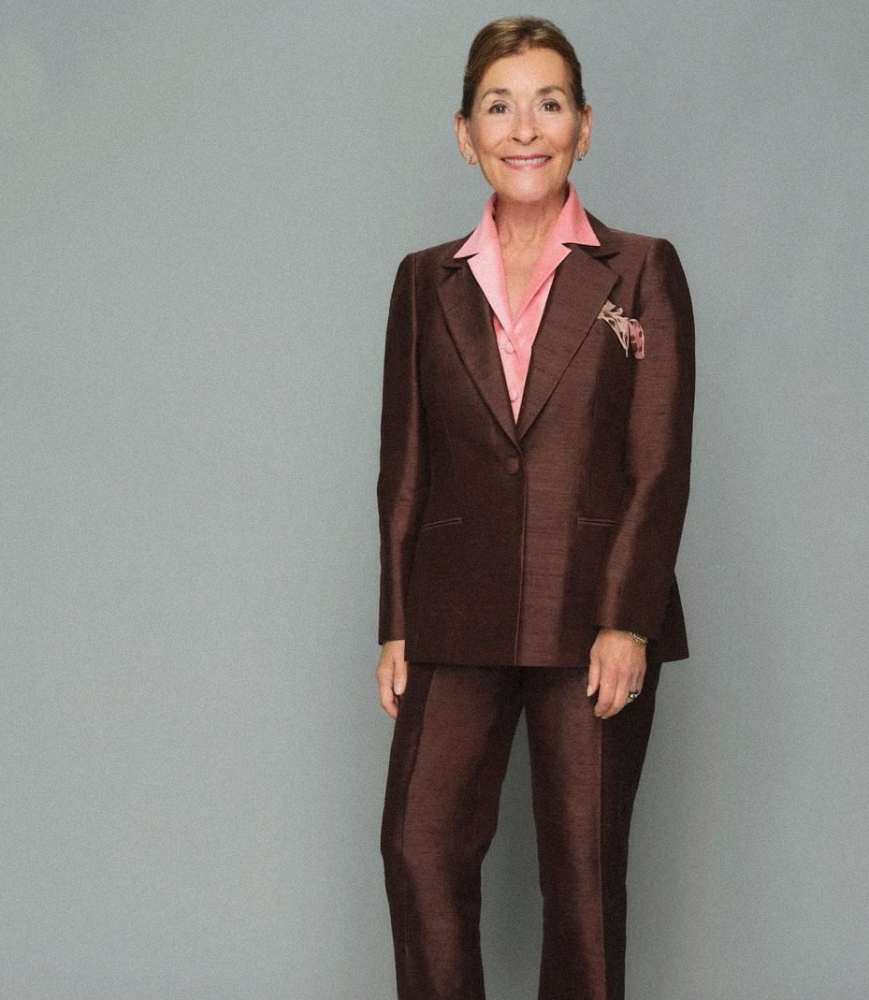 From September 16, 1996 to July 23, 2022 Sheindlin presided over her own top Nielsen-rated court show, Judge Judy, for which she is best known. Through starring on Judge Judy, Sheindlin became the longest-serving television arbitrator in courtroom-themed programming history, a distinction that earned her a place in the Guinness World Records in 2015.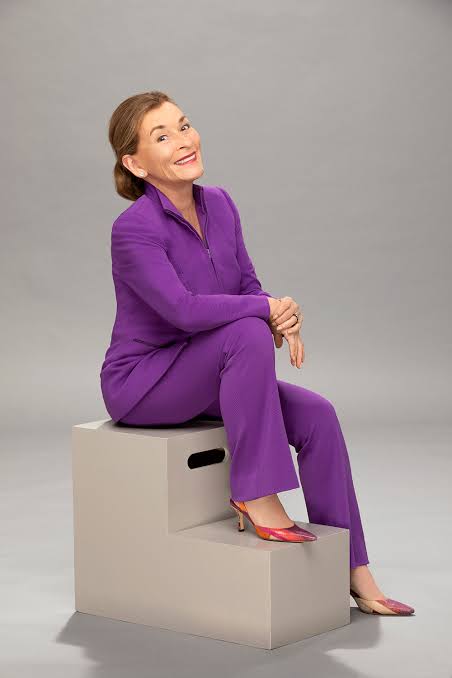 She has additionally received a Lifetime Achievement Emmy in 2019 for her work. In 2021, Sheindlin launched a spin-off streaming series on IMDb TV (now known as Amazon Freevee) Judy Justice, another arbitration-based reality court show featuring her handling of legal disputes.
5. Dr. Phil McGraw
Phillip Calvin McGraw was born on the 1 of September 1950, he is professionally known as Dr. Phil, He is known to be an American television personality and author best known for hosting the talk show Dr. Phil.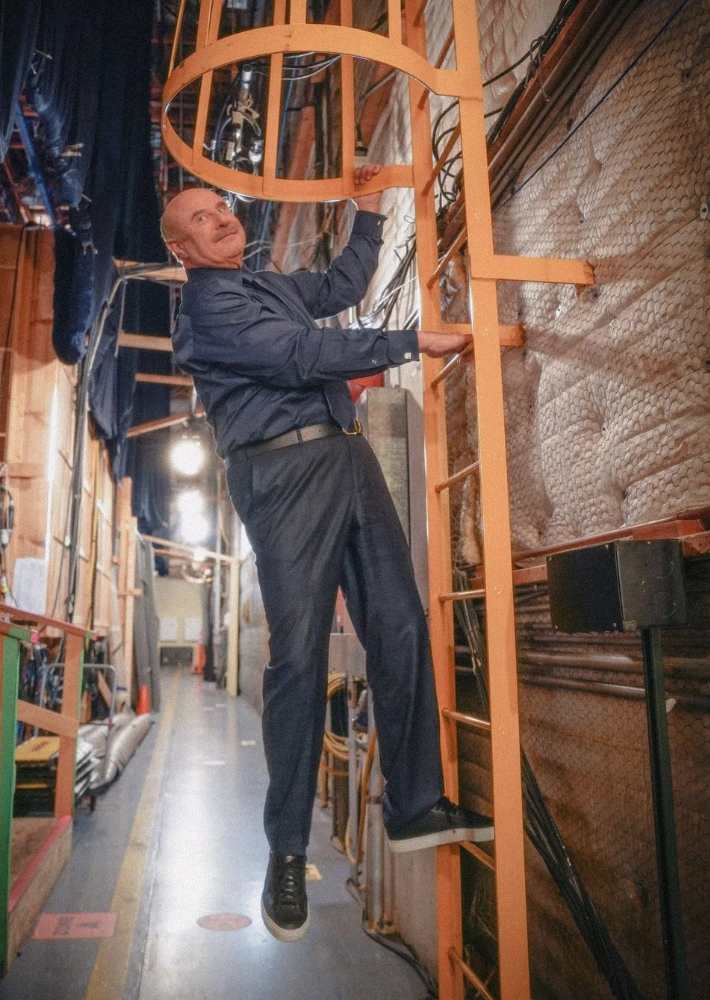 In 1999, McGraw published his first book, Life Strategies. In the next six years, McGraw published three additional relationship books, Relationship Rescue, Self Matters, and Family First.McGraw is also a private pilot, with an instrument rating, flying single-engine airplanes.
McGraw is a Christian. McGraw launched a charity, Dr. Phil Foundation, in October, 2003.He holds a doctorate in clinical psychology, though he ceased renewing his license to practice psychology in 2006.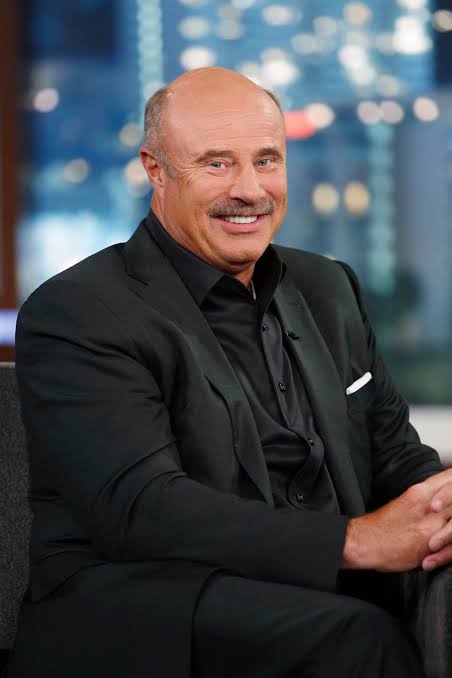 He grew up with two older sisters, Deana and Donna, and younger sister Brenda in the oilfields of North Texas where his father was an equipment supplier. At age 13, he worked at an A&W Root Beer stand and a local chain called Pizza Planet in Oklahoma City. After obtaining his doctorate, McGraw rejoined his father in Wichita Falls, Texas, where the elder McGraw had established his private psychology practice. He is ranked among the top TV stars in the world with a whooping net worth of $460 Million.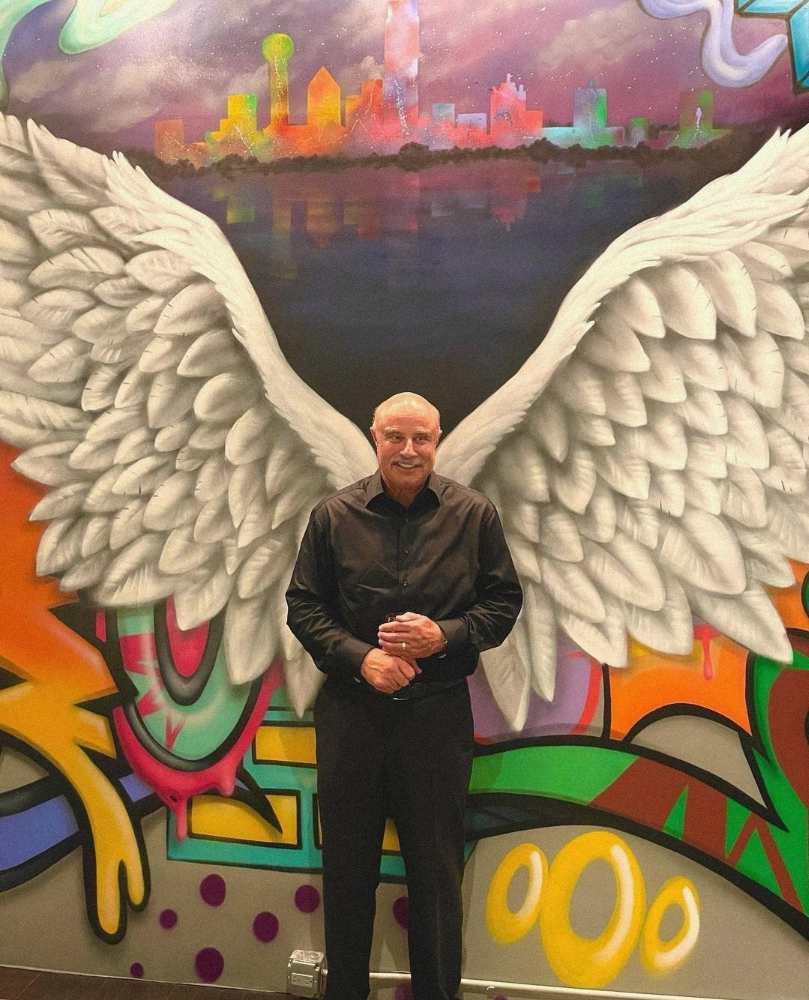 6. Jay Leno
James Douglas Muir Leno was born on the 28 of April 1950, He is an American television host, comedian, and writer. He was born in Greenock, Scotland, and came to the United States at age 11. His father, Angelo who was born in the year 1910 and he died in 1994, was an insurance salesman born in New York to immigrants from Flumeri, Italy.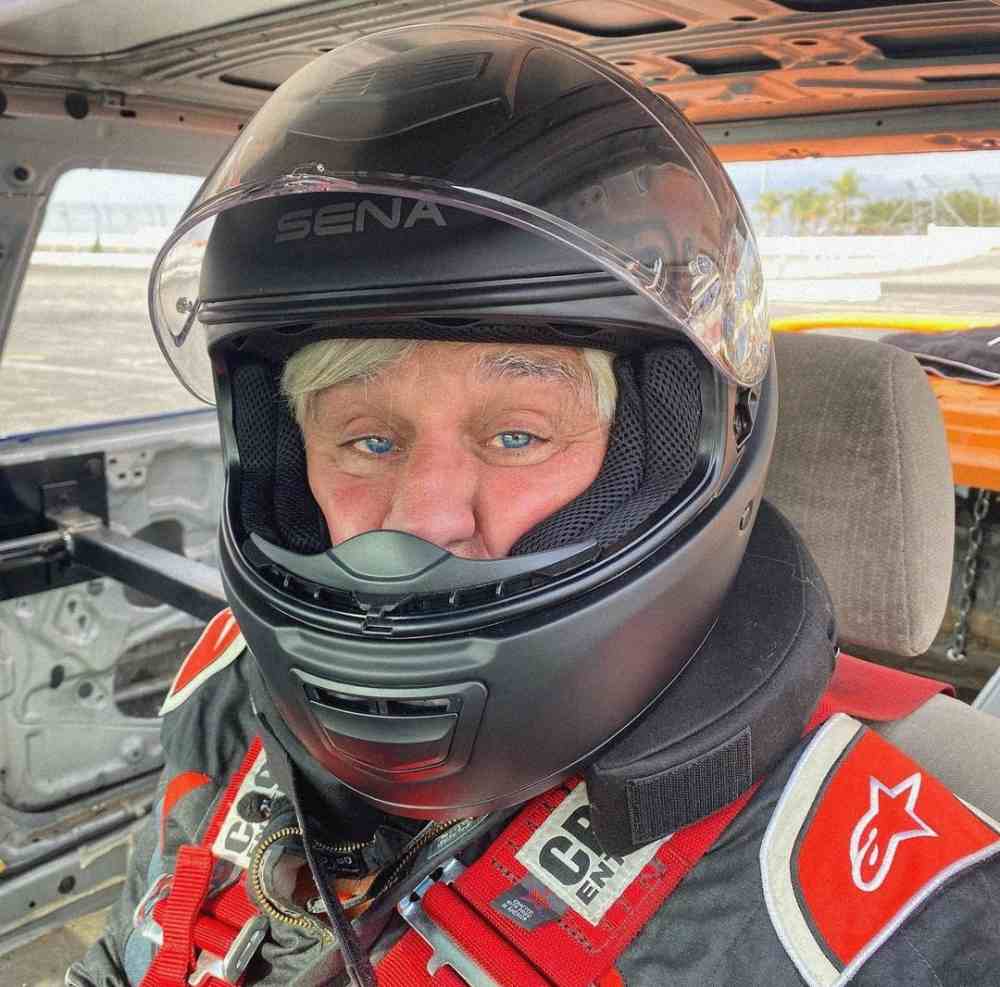 He grew up in Andover, Massachusetts and graduated from Andover High School. He obtained a bachelor's degree in speech therapy from Emerson College, where he started a comedy club in 1973. His older brother, Patrick , was a Vietnam War veteran who became an attorney.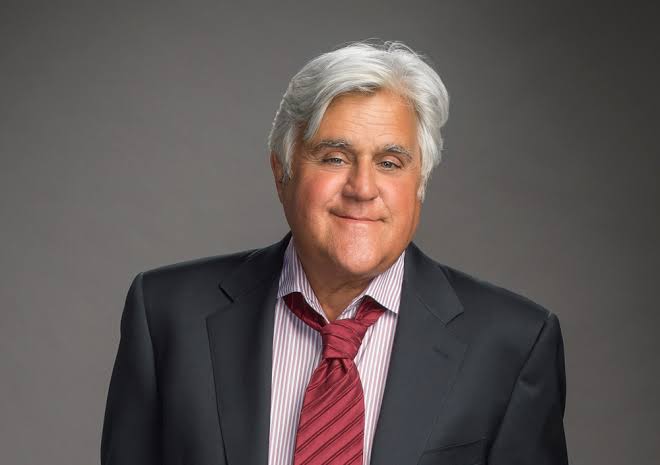 James made his first appearance on The Tonight Show on March 2, 1977, performing a comedy routine. During the 1970s, he had minor roles in several television series and films, first in the 1976 episode "J.J. in Trouble" of Good Times, and the same year in the pilot of Holmes & Yo-Yo.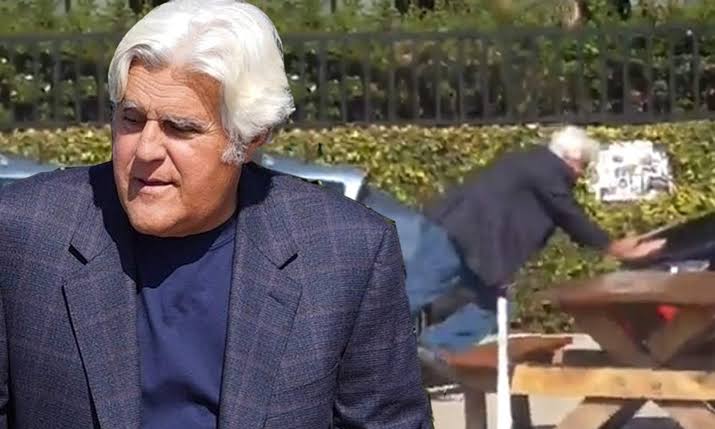 After an uncredited appearance in the 1977 film Fun with Dick and Jane, he played more prominent roles in 1978 in American Hot Wax and Silver Bears. His other film and television appearances from that period include Almost Heaven (1978), "Going Nowhere" (1979) and many more.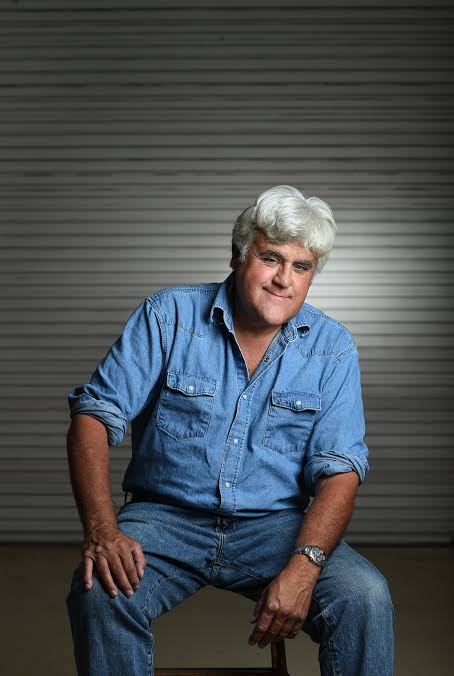 His only starring film role was the 1989 direct-to-video Collision Course, with Pat Morita. He also appeared numerous times on Late Night with David Letterman.He also appeared on three weeks of the short-lived NBC game show Match Game-Hollywood Squares Hour in 1983 and 1984. His net worth is estimated to be $450 Million.
7. Ryan Seacrest
Ryan John Seacrest was born in December 24, 1974, he is an American media personality and producer. He is known to be the son of Constance Marie, a homemaker, and Gary Lee Seacrest, a real estate lawyer.
His father served as a lieutenant in the U.S. Army and his grandfather, Henry Gene Skeen, was a major general in the U.S. Army. His mother told the Atlanta Journal Constitution, "Instead of playing with G.I. Joes or Cowboys and Indians, Ryan would always have a little microphone and do shows in the house."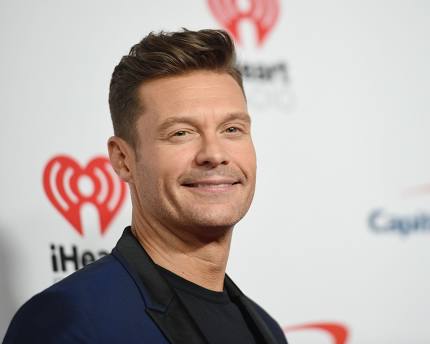 Seacrest's three-year hosting deal with E! included executive producing credits on various programs, including E! News and its red carpet awards show coverages. That same year, Seacrest launched Ryan Seacrest Productions (RSP); in August 2008, Seacrest named his longtime William Morris Agent, Adam Sher, as CEO.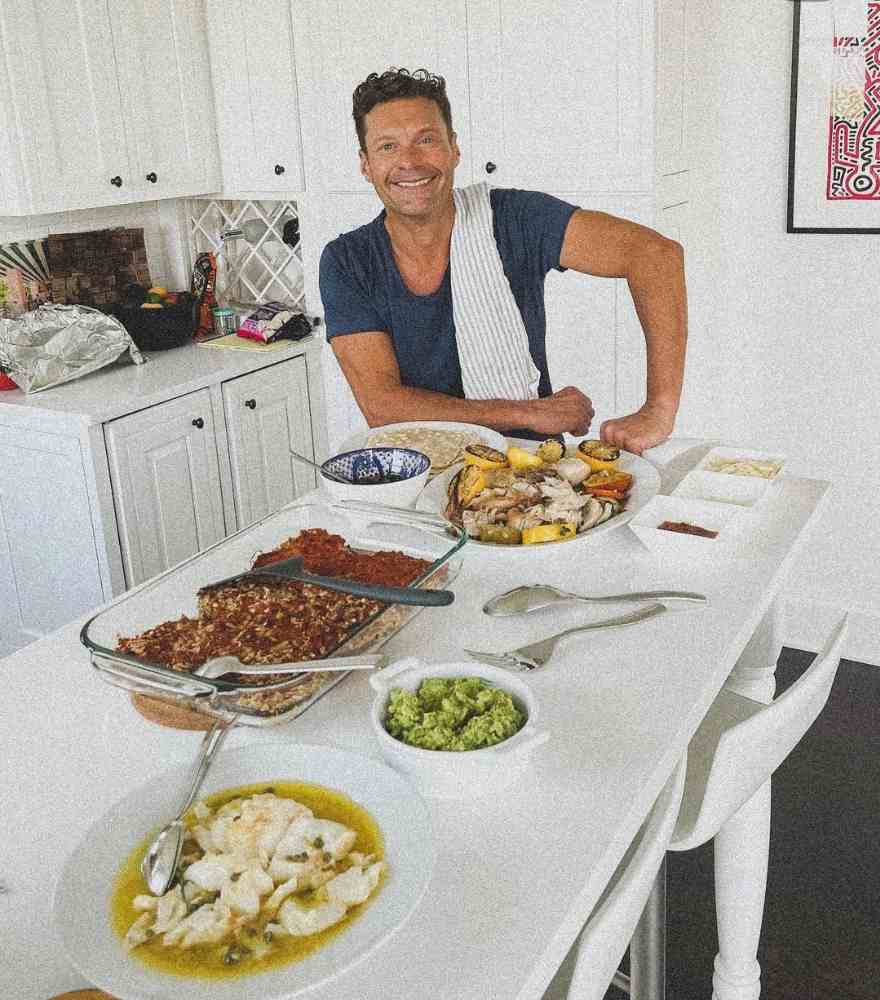 Seacrest was a principal investor in the Typo keyboard, which aimed at cloning the Blackberry physical keyboard for use with iPhone devices that launched in 2014.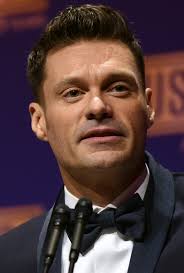 The Typo keyboard was discontinued in a 2015 patent settlement with Blackberry Ltd. He is also an investor and partner at Pathwater, a brand of purified water offered in a refillable aluminum bottle. He has a whooping net work of $450 Million.
8. Sean Hannity
Sean Patrick Hannity was born on the 30 of December 1961, he is known to be an American talk show host, conservative political commentator, and author.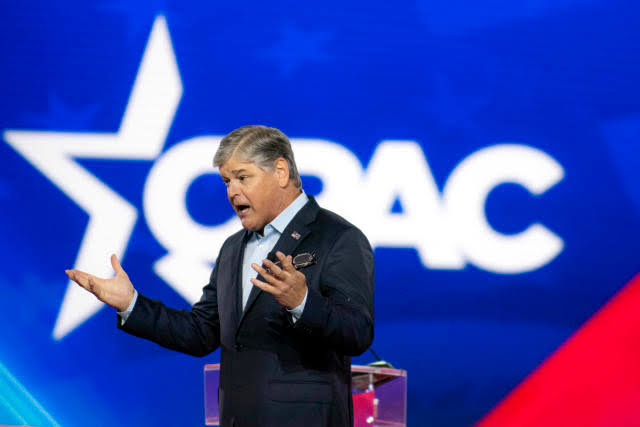 He is the host of The Sean Hannity Show, a nationally syndicated talk radio show, and has also hosted a commentary program, Hannity, on Fox News, since 2009.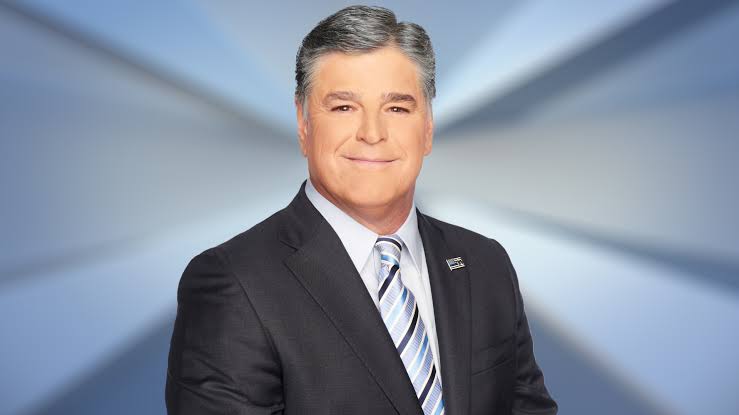 Hannity attended Sacred Heart Seminary in Hempstead, New York and St. Pius X Preparatory Seminary in Uniondale, New York. He attended New York University and Adelphi University, but did not graduate from either.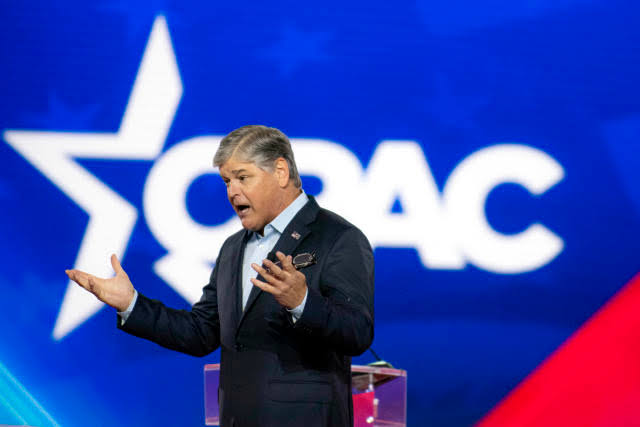 In 1982, Hannity started a house-painting business and a few years later, worked as a building contractor in Santa Barbara, California. He hosted his first talk radio show in 1989 at the volunteer college station at UC Santa Barbara, KCSB-FM.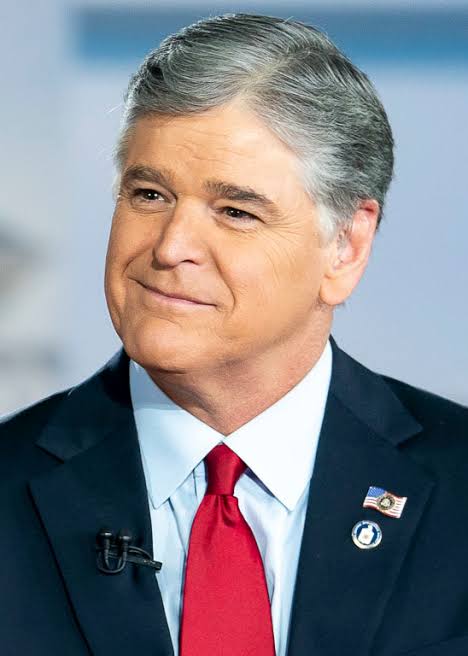 Hannity has since dated Fox News colleague Ainsley Earhardt after they got married, they were blessed with two children a male, Patrick, who was born in 1998, and daughter, Merri, born in 2001. Both children are graduate from Cold Spring Harbor High School. He has a whooping net worth of $260 Million.
9. Steve Harvey
Broderick Stephen Steve Harvey Sr professionally known as "Steve Harvey" was born othe 17 of January 1957, he is an American television host, producer, actor, and comedian.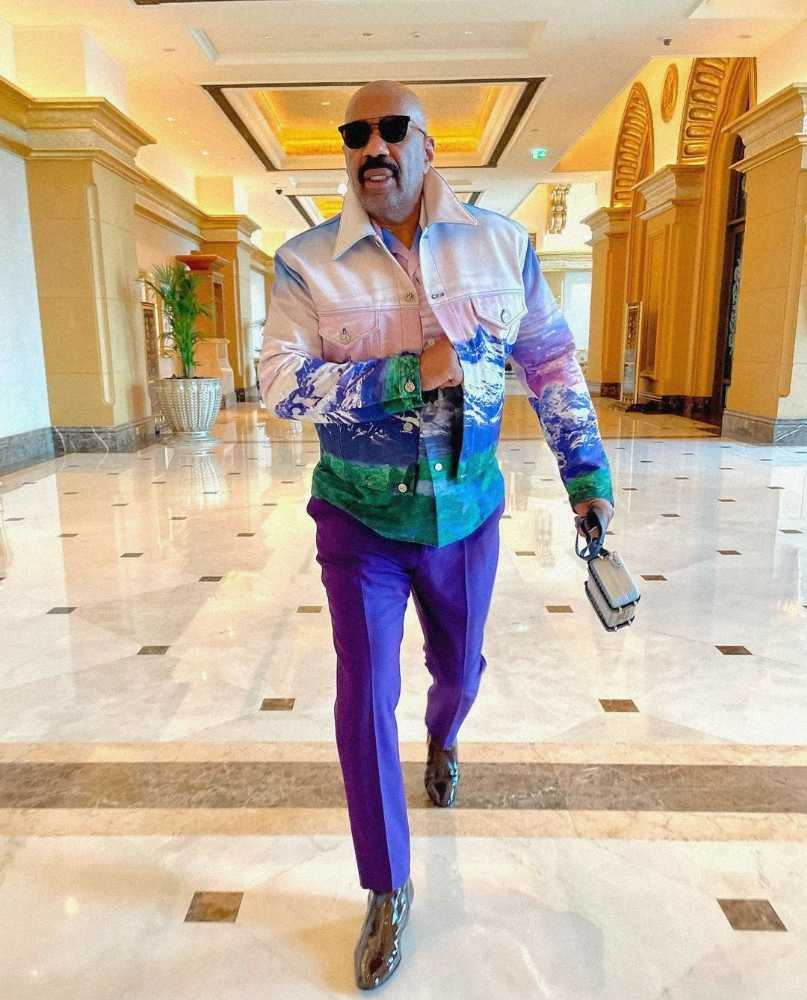 He graduated from Glenville High School in 1974. Shortly after high school, he attended Kent State University and West Virginia University and is a member of Omega Psi Phi fraternity but never graduated. While Harvey has talked about overcoming his early life and educational obstacles, he later conceded, "It really threw my life into a downward spiral, and I regret not getting that degree."Harvey began his career as a comedian.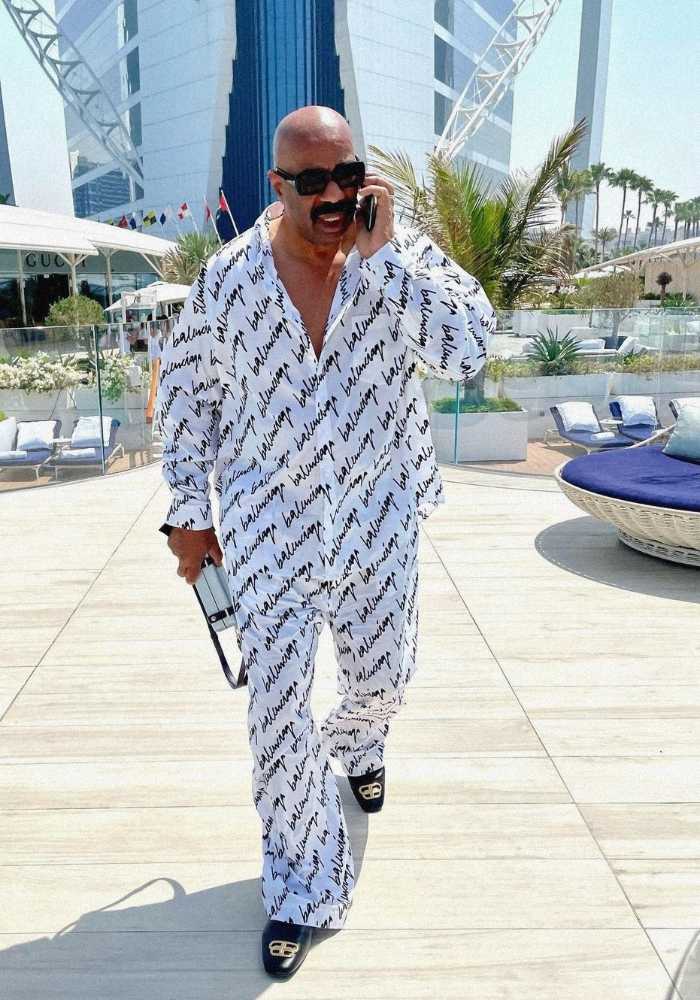 He performed stand-up comedy in the early 1980s and hosted Showtime at the Apollo and The Steve Harvey Show on The WB. He was later featured in The Original Kings of Comedy after starring in the Kings of Comedy Tour. His last standup show was in 2012.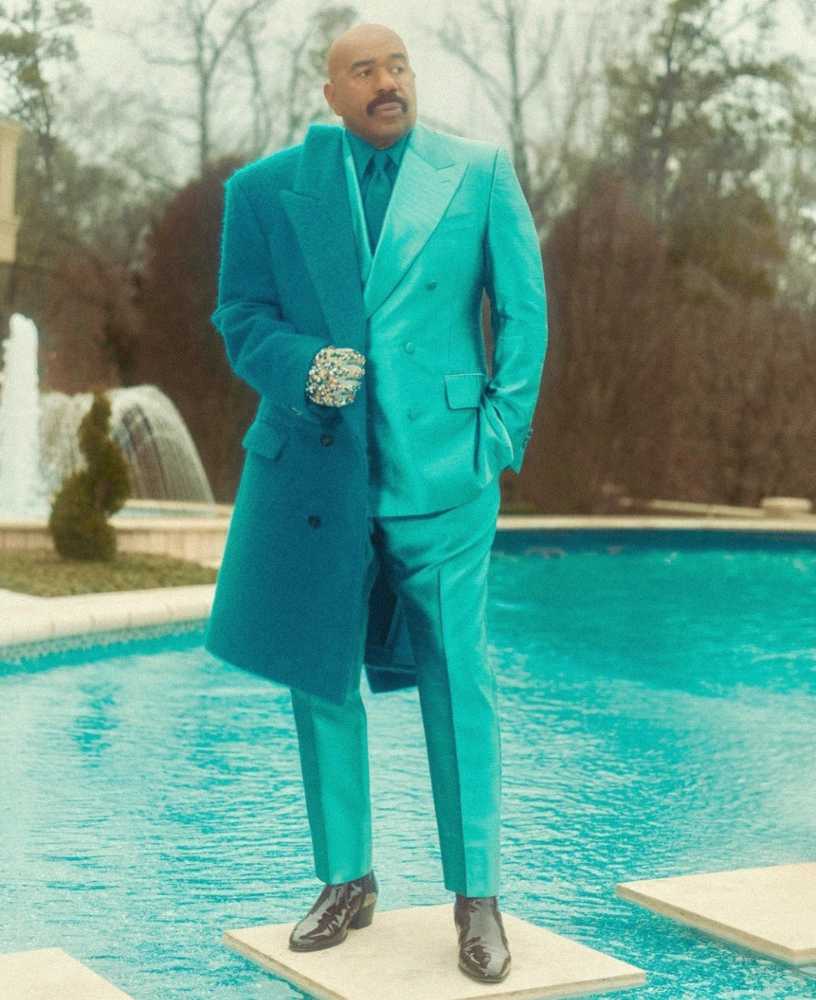 He is to three different women, having seven Children in total four are biological and the remaining three are his stepchildren; From his first marriage, to Marcia Harvey, he has two daughters twins Brandi and Karli and one son Broderick Harvey Jr. and From his second marriage, to Mary Shackelford, Harvey has another son named wynton.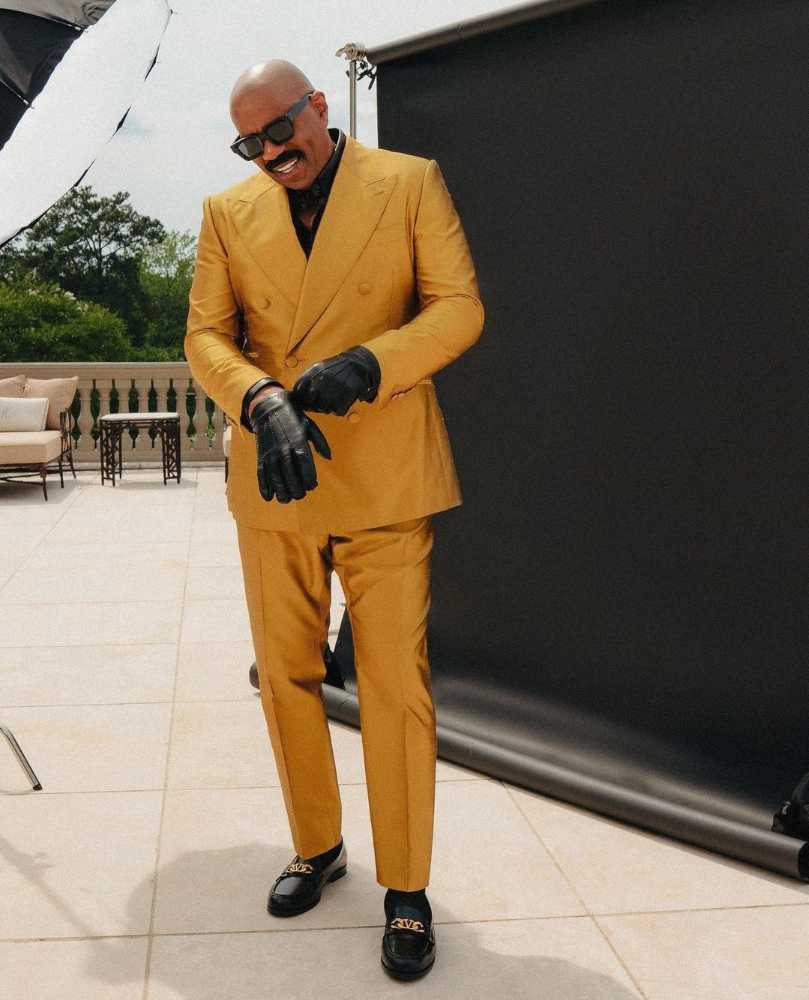 Then later on in 2007, Harvey married Marjorie Bridges, who he says is responsible for making him a better man and changing his life. Marjorie Harvey is mother to three children Morgan, Jason, and Lori. His net worth is amounted to $200 Million.
10. Tyra Banks
Tyra Lynne Banks was born on the 4 of December 1973 in Inglewood, California and her parents are still alive. Her mother, Carolyn London but currently she is called London Johnson, she is a medical photographer, and her father, Donald Banks, is a computer consultant.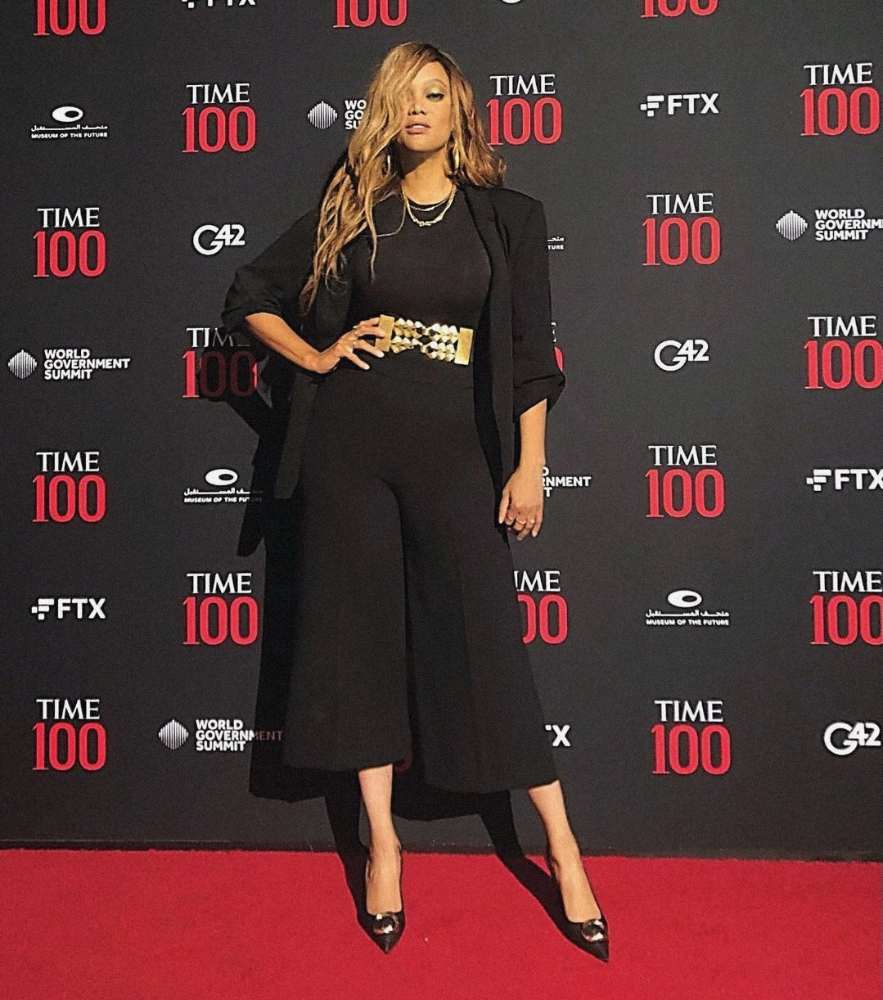 Tyra Lynne Banks popularly know as Banx, is an American television personality, model, producer, writer, and actress. Her career began as a model at the age of 15, and was the first African-American woman to be featured on the covers of GQ and the Sports Illustrated Swimsuit Issue, on which she appeared three times.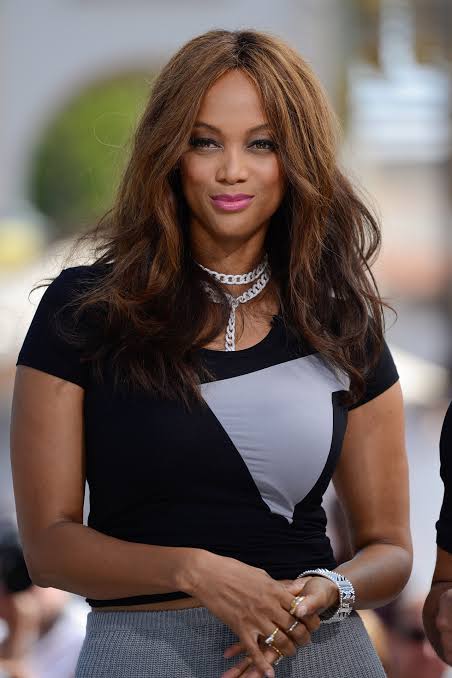 During the time she clocked 15, she started modeling while attending school in Los Angeles. Tyra was rejected by four modeling agencies before she was signed by L.A. Models.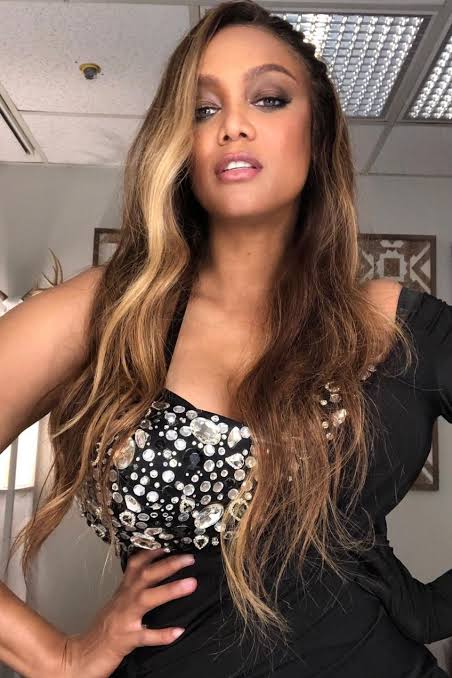 She switched to Elite Model Management at age 16. When she got the opportunity to model in Europe, she moved to Milan. In her first runway season, she booked 25 shows in the 1991 Paris Fashion Week.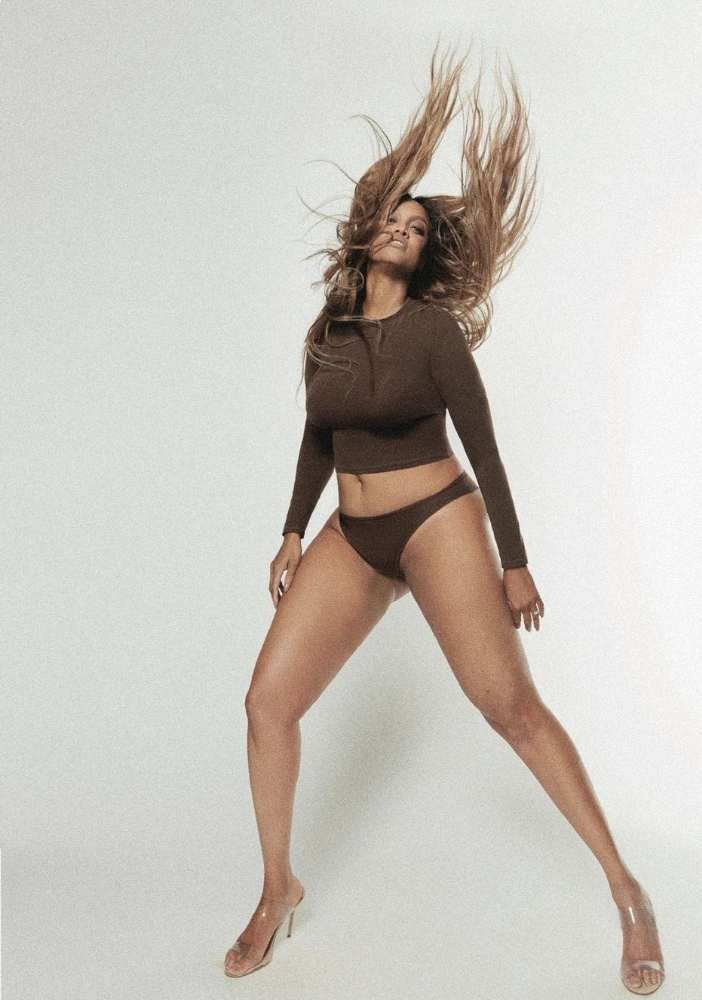 Banks dated Norwegian photographer Erik Asla during the 2010s, and in January 2016 they had a biological son born via surrogacy. Banks has stated that she tends to avoid drinking and has never used other recreational drugs.
Conclusion
According to our research this are the top 10 TV host in the world as at the time this article was written. Do you have any addition or questions drop it on the comment section.
Disclaimer : No copyright infringement intended.
All rights and credits reserved to respective owners.