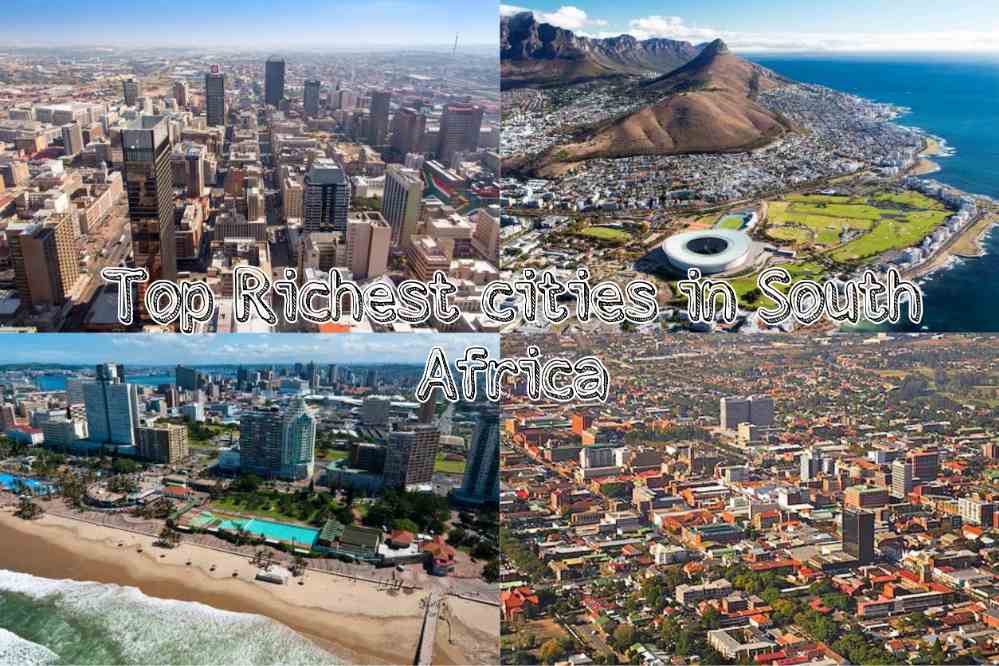 The Economy of South Africa is the second largest in Africa and the most industrialized, technologically advanced, and diversified economy in Africa overall. South Africa is an upper-middle-income economy, one of only eight such countries in Africa.

Even as The economy is recovering from the impact of the Covid-19 pandemic, poverty and unemployment is taking a heavy toll on millions who are struggling to make ends meet; Corruption 'has eaten away at our nation's soul' and has severely eroded the social compact between the state and citizens..
Without much furtherado Auchijeffblog have gathered below the top 10 richest cities in south Africa.
Top Richest Cities In South Africa
10. East London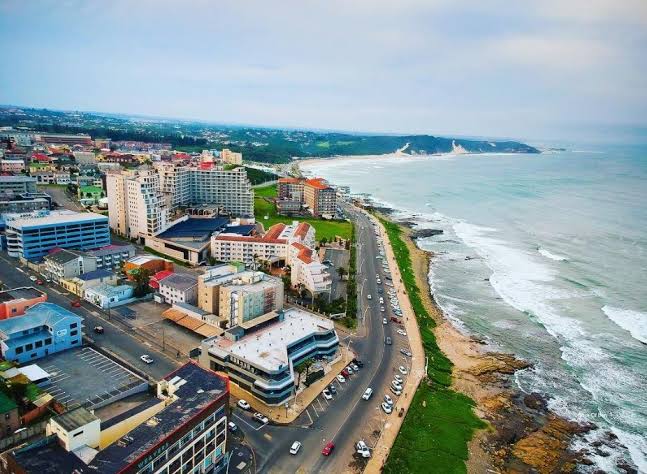 East London is a city on the Indian Ocean, in South Africa's Eastern Cape. It's known for its beaches, such as Nahoon and Cove Rock. The Eastern Cape is, in general, one of the most affordable destinations in South Africa, and East London is no exception.
In terms of Accommodation, dining out, entertainment and popular tourist attractions and activities are priced perfectly, making East London ideal for large families or groups of visitors. The city formed around the only river port in South Africa and was originally known as Port Rex. Later it was renamed London in honour of the capital city of the United Kingdom, hence the name East London.
9. Bloemfontein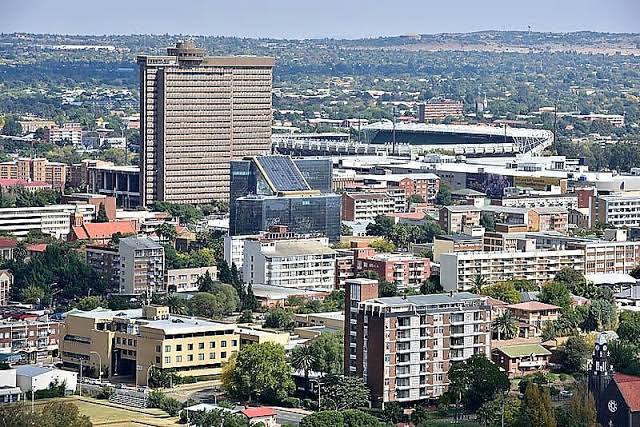 Bloemfontein also known as Bloem, is one of South Africa's three capital cities and the capital of the Free State province. It serves as the country's judicial capital, along with legislative capital Cape Town and administrative capital Pretoria.
Bloemfontein is home to some of the most iconic sites and it is known for offering something to every kind of tourist. If you are someone who likes exploring natural resources, local culture, traditions and wildlife then this city is the perfect place for you.
8. Benoni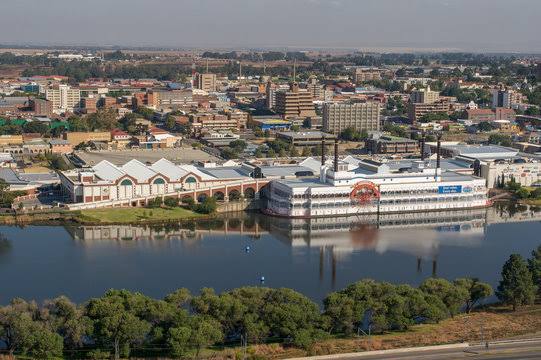 Benoni is a town situated on the East Rand in the South African province of Gauteng. Benoni is a town in Ekurhuleni municipality, Gauteng, South Africa. It is now part of the industrial complex of the Witwatersrand and is particularly noted for its iron and steel works and brass foundry.
Benoni are the perfect suburbs for first time buyers because properties in these areas offer great value for money. There has been a huge demand for sectional title units in the East Rand and majority of the purchasers are the younger generation.
7. Pietermaritzburg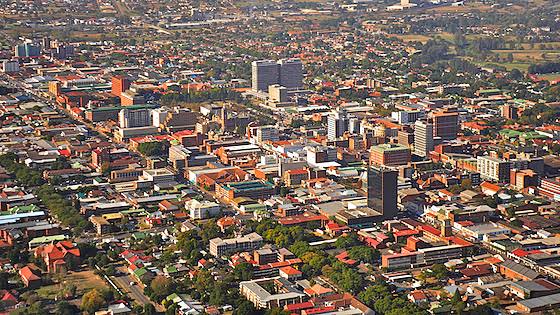 Pietermaritzburg is the capital and second-largest city in the province of KwaZulu-Natal, South Africa. It was founded in 1838 and is currently governed by the Msunduzi Local Municipality. This city is now the administrative capital of the KwaZulu-Natal province.
Pietermaritzburg is centrally located between Durban, the mountain range of the Drakensberg and KwaZulu-Natal's game reserves. It is aslo known as the "City of Flowers" for its azaleas and roses and because it is the site of one of the country's National Botanical Gardens. Butterflies for Africa, a butterfly conservation centre, is also in Pietermaritzburg.
6. Port Elizabeth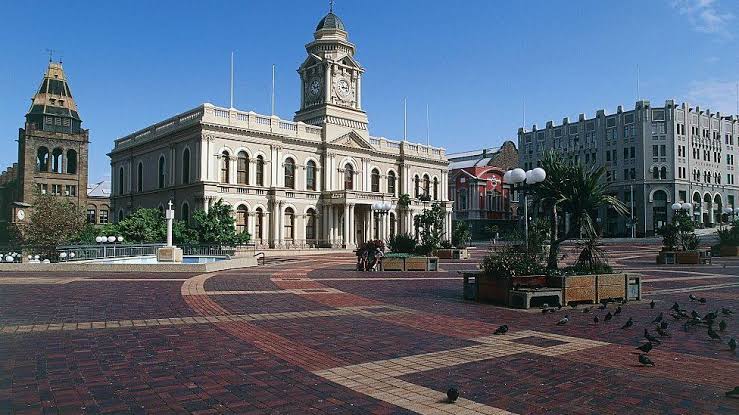 Port Elizabeth was officially renamed as Gqeberha and colloquially often referred to as P.E for short, it is a major seaport and the most populous city in the Eastern Cape province of South Africa. It is the seat of the Nelson Mandela Bay Metropolitan Municipality, South Africa's second-largest metropolitan district by area size.
It is the sixth-most-populous city in South Africa and is the cultural, economic and financial centre of the Eastern Cape.The city is known for many blue-flag beaches along the city's urban coastline; its popularity as an international and local holiday destination; and its rich and diverse cultural heritage. It is a gateway city for the Eastern Cape's adventure, outdoor and African big five game safari tourism.
5. Pretoria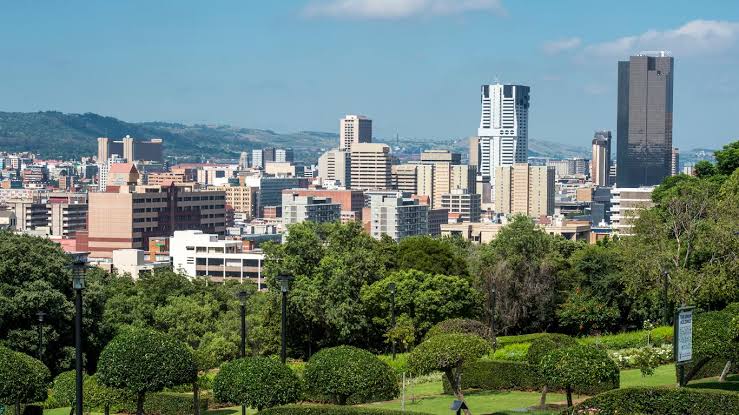 Pretoria is one of South Africa's three capital cities, serving as the seat of the executive branch of government, and as the host to all foreign embassies to South Africa. Which language is spoken more in Pretoria? English is spoken as a first language by one-sixth of the people living in Pretoria.
Pretoria is adorned with large parks, notably the terraced gardens of the Union Buildings, the sunken gardens of Venning Park, municipal nature reserves, and the National Zoological Gardens. It has a strong local economy, a mix of housing and all the amenities a large city offers schools, gyms, colleges, shopping malls, parks, healthcare facilities and a pulsating nightlife.
4. Soweto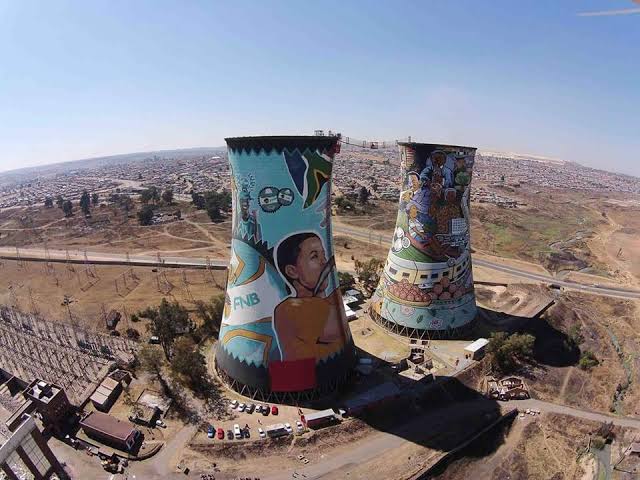 Soweto is a township of the City of Johannesburg Metropolitan Municipality in Gauteng, South Africa, bordering the city's mining belt in the south. Soweto is now made up of 32 different "townships" clustered together, with a vibrant mix of cultures and tribes represented here; it is the largest black township of its kind in the country.
Its name is an English syllabic abbreviation for South Western Townships. Soweto is widely known for a series of demonstrations led by thousands of black school-aged students in 1976 to protest the introduction of Afrikaans in local schools.
3. Durban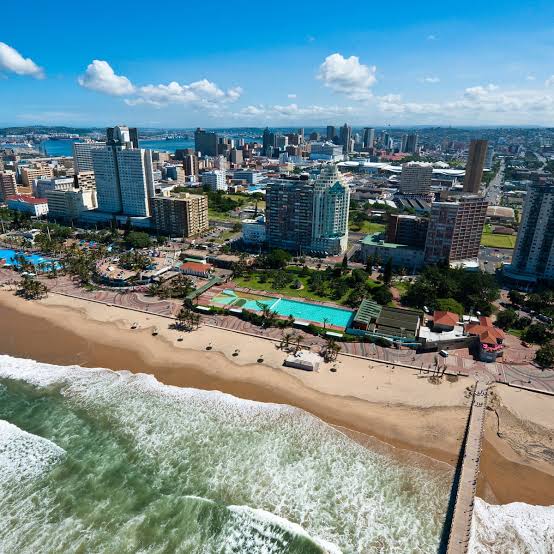 Durban is known to be a coastal city in eastern South Africa's KwaZulu-Natal province, is known for its African, Indian and colonial influences. Refurbished for soccer's 2010 World Cup. The city is well known for its irresistible vacation atmosphere, Durban is known for the idyllic beaches of the Golden Mile, its world-class surf spots and active Indian community.
Although, Cape Town is the most popular city for experts, research by Mercer in 2016 showed Durban to have the best quality of life. Durban has won the city with the best quality of living in South Africa for three years running.
2. Cape Town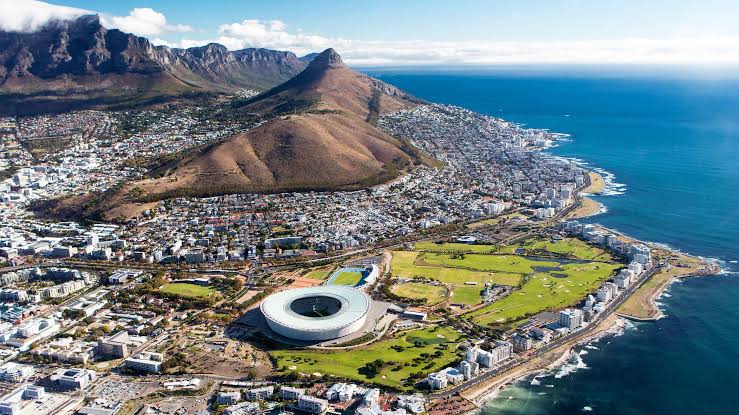 Cape Town is a port city on South Africa's southwest coast, on a peninsula beneath the imposing Table Mountain. Cape town is well known because it was the site of the first European settlement in South Africa, Cape Town is known as the country's "mother city."The people of Cape Town.
It is reported that more than half of the residents of the city and metropolitan area are Coloured the former official term for people of mixed race, about one-fourth are white, about one-fifth are Black, and the remainder are of Asian. The best times to visit Cape Town are from March to May and from September to November. These shoulder seasons boast enviable weather, fewer crowds, and lower prices.
1. Johannesburg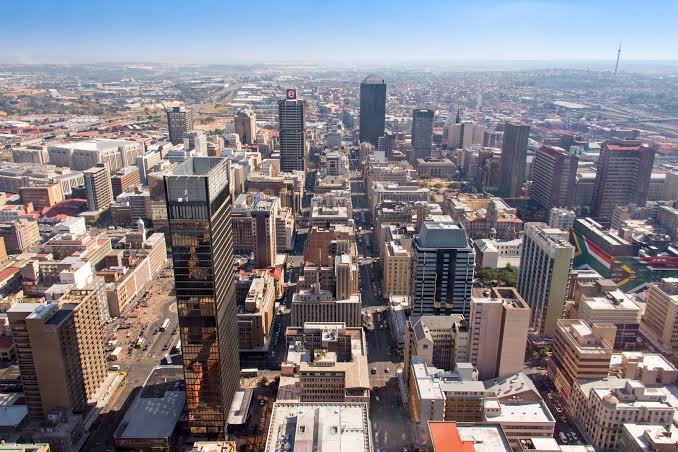 The largest city in South Africa, Johannesburg, is the wealthiest in Africa. This is according to a report published by New World Wealth for Mauritius-based AfrAsia Bank. They began as a 19th-century gold-mining settlement. After modest beginnings as a mining town, Johannesburg has become recognised as a major world city and the economic capital of both South and sub-Saharan Africa.
Johannesburg has become a destination of choice for business due to an outstanding reputation for quality and affordability. The city is not safe though, but it is not a war zone either. There are areas that you should avoid, such as the townships, and some central business districts.
Conclusion
In conclusion, the above gathered cities are currently as at the time this article was published top richest cities in south Africa. If you feel your otherwise, feel free to comment below.
Drop comment below