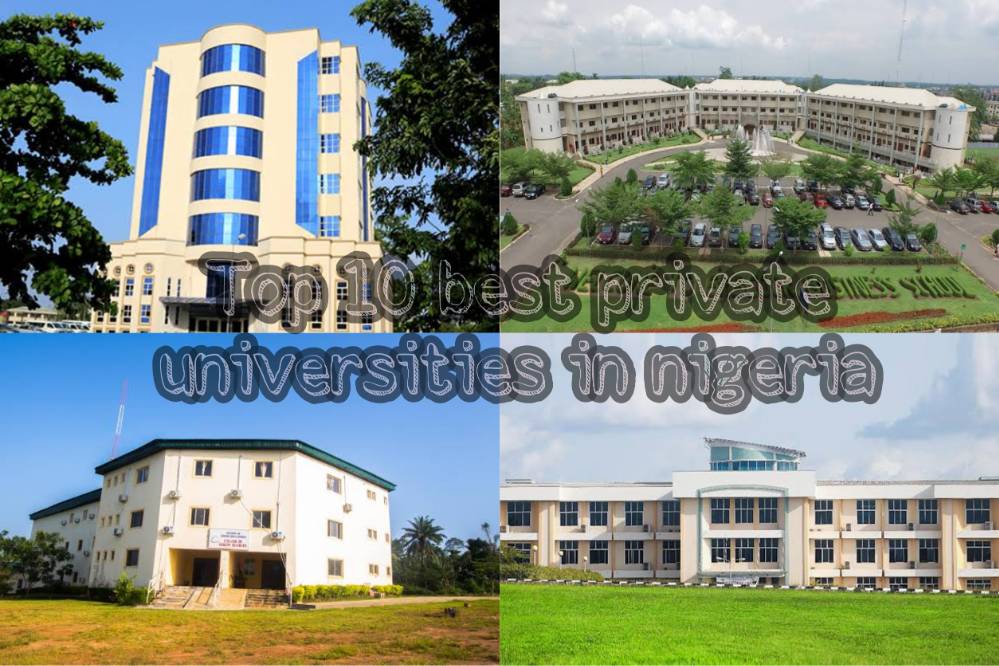 In Nigeria today, Education helps people work better and can create opportunities for sustainable and viable economic growth for the future. Education has also been seen to give people critical skills and tools to help them provide for themselves and their children.

It delivers large, consistent returns in terms of income, and is the most important factor to ensure equality of opportunities. For individuals, education promotes employment, earnings, health, and poverty reduction. Globally, there is a 10% increase in hourly earnings for every extra year of schooling.
The establishment of private higher education in Nigeria is traced to the colonial era. It was the Christian missionaries who introduced private education to Nigeria for various reasons which include religious and educational reasons. In the past two decades, there have been need to widen the access to higher education in Nigeria, and in the bid to achieve this, private universities were introduced. As education keeps advancing, people keep discovering its benefits, and the need for employable workforce in all sectors of the economy keeps being an issue of much concern; these have triggered the introduction and increase of private universities in Nigeria. Currently, there are currently 99 accredited Private Universities in Nigeria.
So Auchijeffblog have gathered below the top privately universities in Nigeria.
Top 10 Best Private Universities in Nigeria
Covenant University
1. Convenant University
Covenant University is a private Christian university in Ota, Ogun State, Nigeria. It is affiliated with Living Faith Church Worldwide and is a member of the Association of Commonwealth Universities, Association of African Universities, and National Universities Commission.
Candidates applying to Covenant University are required to sit for the UTME examination of the Joint Admissions and Matriculation Board (JAMB) and attain the prescribed cut-off mark. Applicants are strongly advised to ensure that their UTME subject combination qualifies them for their chosen programme. Covenant University school fees ranges from N800,000 – N900,000 and it has a student population of about 8,000 students and over 2,000 faculty and staff.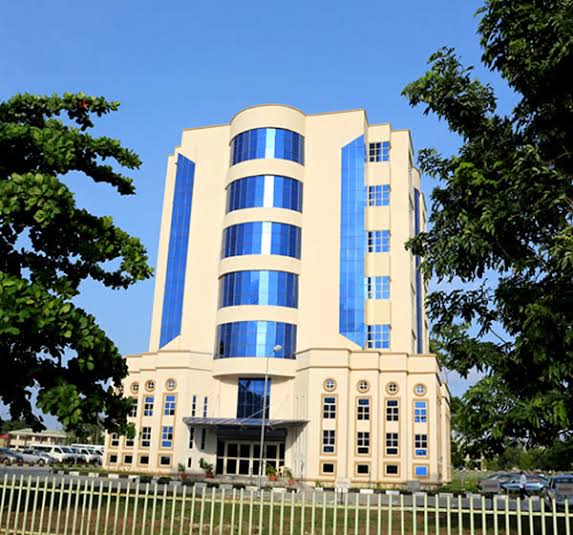 The university has the best library in Nigeria, provides accommodation for its students. Covenant University has been statistically rated as the most preferred private university in Nigeria among university seekers since the public availability of Joint Admissions and Matriculation Board data in 2014. It was the most sought-after private school in 2014, 2015, 2016, 2017 till date.
Covenant University's Centre for Learning Resources, otherwise known as the university library, is situated between the female halls of residence, Dorcas hall and Esther hall areas of the campus, and directly opposite the university chapel. The total floor area of the complex is 11,300 m2. The library complex is an edifice with three floors, reputed to be one of the largest in Africa. It is designed as a glass structure. It is located amidst the college buildings, the university chapel and the halls of residence. It can accommodate up to 3000 readers and about 500 research staff and postgraduate students.
2. Babcock University
Babcock University is a private Christian co-educational Nigerian university owned and operated by the Seventh-day Adventist Church in Nigeria. The university is located at Ilishan-Remo, Ogun State, Nigeria equidistant between Ibadan and Lagos. Babcock University was named after an American missionary by the name of David C. Babcock, who pioneered the work of the Seventh-day Adventist Church in Nigeria in 1914. He was based in Erunmu in Oyo State, Nigeria.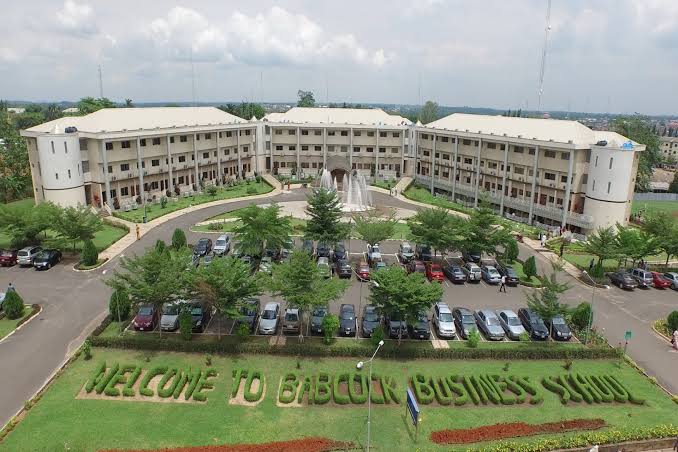 The university was established as the Adventist College of West Africa (ACWA) in 1959, initially with seven students; who were hosted at the home of Chief Olufemi Okulaja.
In 1975, it changed its name to Adventist Seminary of West Africa (ASWA). The university was officially inaugurated on 20 April 1999.Babcock University has maintained peace on its campus – since its inception, there has been no record of unionism or any occult protest or demonstration. This is because, the institution does not permit this wrong doings. More so, our students having acknowledge God as their vine, seek him daily and recognise this as their essence of living.
Babcock is made up of seasoned staff & faculty who know how to do their job in the most friendly and humane way. This diverse workgroup, ranges from the security guards, cleaners, hostel attendants, lecturers, professors and the entire school administration. Students cannot wish for any other place than this.
3. Joseph Ayo Babalola University
Joseph Ayo Babalola University (JABU) is a private Nigerian university located in Ipo Arakeji and Ikeji Arakeji, two neighboring communities in Osun State, Nigeria, established by the Christ Apostolic Church (CAC).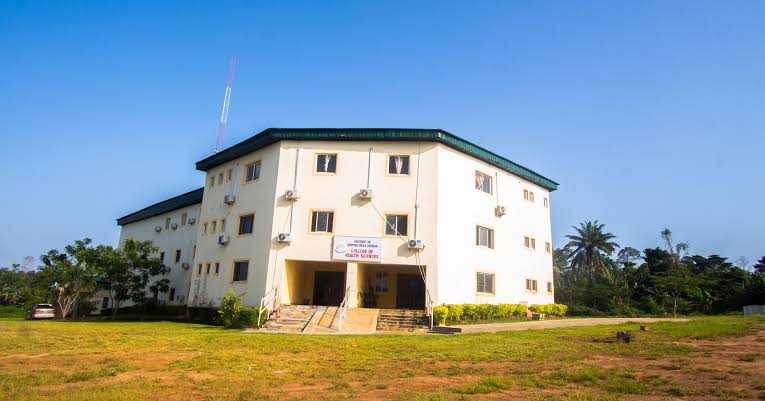 The university is named after the first spiritual leader of Christ Apostolic Church, Joseph Ayo Babalola (1904–1959). Joseph Ayo Babalola University is a fully residential institution. The university offers courses in the following colleges; Agricultural and Natural Sciences, Environmental Sciences, Humanities, Law, Management Sciences, and Social Sciences. Due to its Christian foundations, male and female in the school are enjoined to adopt an extremely modest mode of dressing while on campus. It is the first entrepreneurial university in Nigeria. It was established in 2004.The first Chancellor of the university was His Royal Majesty, Oba (Dr) Oladele Olashore (CON).
Joseph Ayo Babalola University is committed to providing excellent teaching, research and service that will encourage learning and stimulate academic exchange at both national and international fora with undergraduate, postgraduate and professional programs of finest quality.
4. Bowen University
Bowen University is a private Baptist Christian Nigerian university owned and operated by the Nigerian Baptist Convention. Bowen University is located at Iwo in Osun State, Nigeria, and is housed in the old 1,300-acre campus of the Baptist College, a teacher-training institution on a hill just outside the city.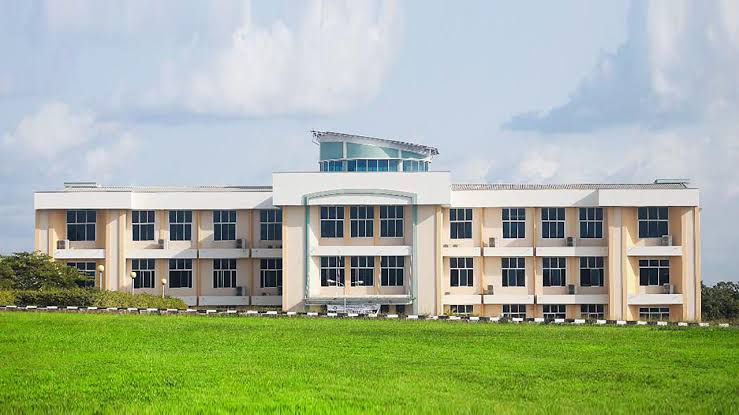 The University was founded on 17 July 2001 by the Nigerian Baptist Convention. The Federal Government of Nigeria approved the establishment of the university and it was subsequently licensed to operate by the National Universities Commission. Bowen is home to more than 4,500 students and 10,000 alumni with a wide variety of interests, ages and backgrounds, the University reflects the city's dynamic mix of populations.
Bowen offers the kind of education needed for leadership in a rapidly changing world. With an enduring dedication to the pursuit of excellence, University offers unparalleled student experiences across a broad spectrum of academic environments.
5. Redeemer's University Nigeria
Redeemer's University is a private university in Ede, Osun, off Ibadan-Oshogbo Road, Osun State, Nigeria. Established in 2005, the university is owned by the Redeemed Christian Church of God.The university was founded by Redeemed Christian Church of God in 2005 which is Headed by the General Overseer, Pastor Enoch Adeboye, a PhD holder in applied mathematics.The Federal Government of Nigeria granted an operating license to the Redeemer's University on 7 January 2005.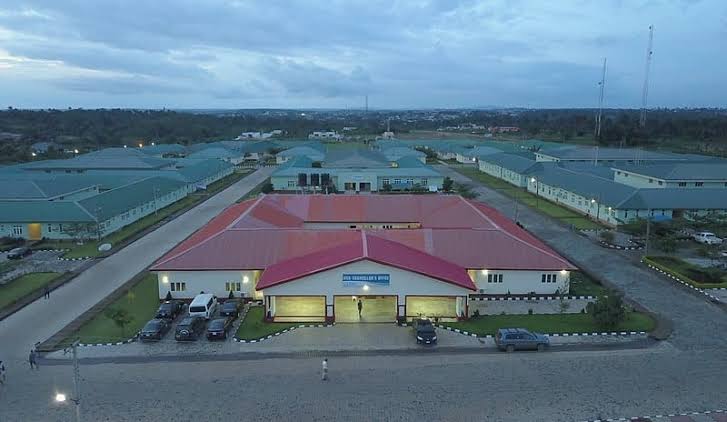 In order to realize its dream, the Redeemed Christian Church of God, the Proprietors of the university, initially acquired a large expanse of land in Ede, Osun state, having obtained the Certificate of Statutory Right of Occupancy in 1997. The site of the university covers an area of about 812 hectares (2,010 acres). The university took off at the temporary site in the Redemption Camp on 11 October 2005 with 478 students admitted into three colleges. On 1 February 2006, 473 students matriculated into the colleges to pursue bachelor's degrees in various programmes, and the university has produced 13 sets of graduates.
The university runs both undergraduate and postgraduate programmes. Undergraduate programmes started at inception in 2005 with three colleges. They were the College of Natural Sciences, College of Management and Social Sciences, College of Humanities.
6. Igbinedion University
Igbinedion University, Okada is a privately owned university in Nigeria. It was founded and established on 10 May 1999, following the Certificate of approval by the Federal Government of Nigeria with the Certificate No. 001.Thus, Igbinedion University became the first licensed Private University in Nigeria and the foundation students arrived at Okada on Friday 15 October, 1999.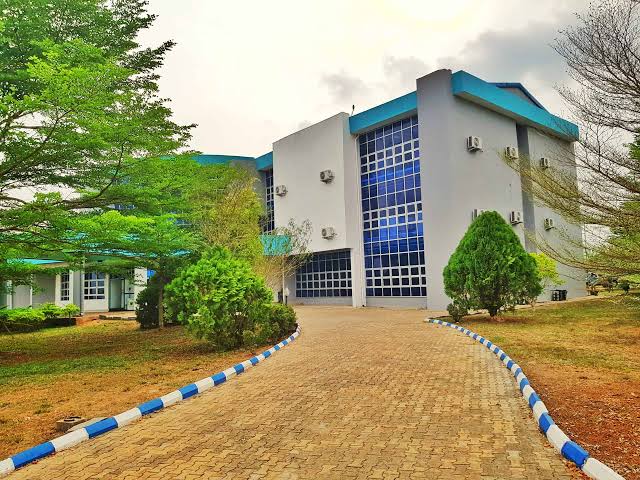 The University is located at Okada, headquarters of Ovia North-East Local Government Area, Edo state. The university was founded by Sir Gabriel Osawaru Igbinedion CFR, a philanthropist, and a Chief in Benin. Both the graduate and undergraduate programmes of the University are accredited by the National Universities Commission (NUC) and the relevant professional bodies.The University was headed by Late Professor A. U. Osagie who was appointed the first Substantive Vice-Chancellor who served from 29 October 1999 to 30 November 2003, and Professor Nduka Uraih served as the Deputy Vice Chancellor from 2000 till 2003 and as Acting Vice Chancellor from December,2003 to 11 September 2004.
On 13 September 2004 Rev. Professor Eghosa Osaghae assumed duty as the second substantive Vice Chancellor till June 2018, Prof. Lawrence Ezemwonye assumed the office of the Vice-Chancellor and hence Prof. Ezemwonye became the third vice-chancellor in the university's existence. The University has produced over 10,000 graduates in various undergraduate and postgraduate courses since its inception in 1999 working at reputable firms within and outside Nigeria.
7. The American University
American University of Nigeria The American University of Nigeria is a private university in Yola the capital of Adamawa, Nigeria. It offers an American-style liberal arts higher education at undergraduate, graduate, and professional levels.Founded in 2004 by a former Vice President of Nigeria and Peoples Democratic Party presidential candidate in the 2019 election, Atiku Abubakar, American University of Nigeria enrolled its first students in 2005.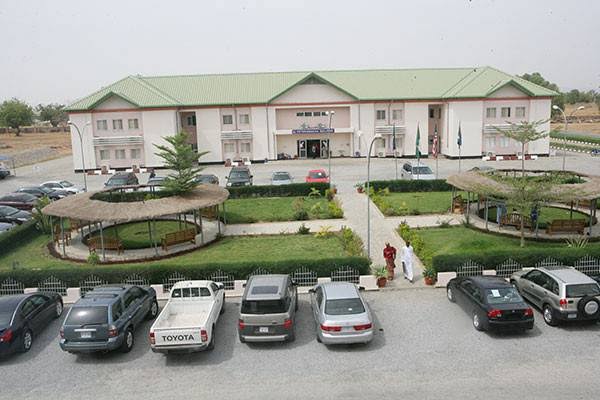 The university is located in Yola, the state capital of Adamawa.The university was originally named the ABTI American University of Nigeria before it was renamed to AUN. AUN is the first American-style institution of higher learning in sub-Saharan Africa (the only other such university in Africa is the American University in Cairo in Egypt). AUN is a member of the Global Liberal Arts Alliance. Students work with people and organizations in the community, including schools, health clinics, community associations, and the local government.
8. Afe Babalola University
Afe Babalola University (ABUAD) is a private university located in Ado-Ekiti, Ekiti State, Nigeria. It was founded by a lawyer and philanthropist, Afe Babalola, in 2009. Afe Babalola University offers Academic programs in six Colleges: Sciences, Law, Engineering, Social and Management Sciences, Medicine and Health Sciences, and Postgraduate Studies. The Engineering College built on three and half acres of land and is reputed to be one of the largest in Africa. The college was inaugurated by former President Goodluck Jonathan.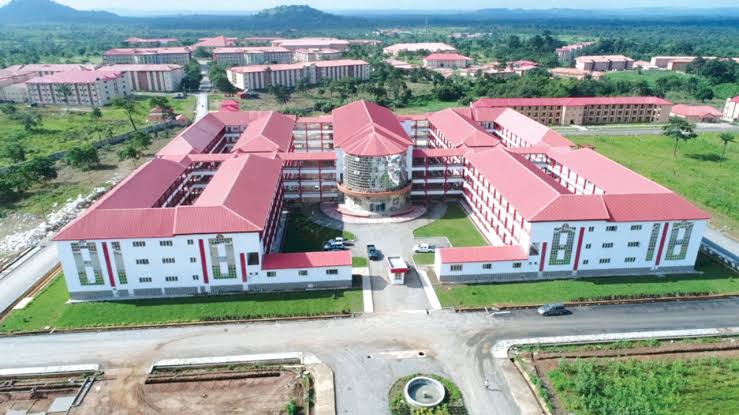 The admission requirement for the school varies between the different colleges. However, as with all Nigerian universities, for undergraduate programs the candidate is required to have at least 5 credits in subjects such as mathematics, English language and any other three subjects that are relevant to the course of study. The student is required to have passed the Joint Admission and Matriculation Board JAMB Unified Tertiary Matriculation Examination (UTME), after which the candidate is expected to take an oral interview with an academic staff of the prospective college before admission can be given. The university also offers direct entry admission to students who wish to transfer from another university or have undergone either an Advanced Level program or a degree foundation program.
The level at which they are admitted into is decided by the college and varies among them.The university has one main campus which is located in Ado-Ekiti, Ekiti State, Nigeria. The campus is situated in the hilly part of the town directly opposite the Federal Polytechnic Ado-Ekiti. The campuses houses 5 undergraduate colleges, a post graduate school, conference halls, a teaching hospital for medical students, student and staff accommodation, sporting facility and other auxiliary services such as cafeteria for staff and students, a laundry, a bakery and a water processing plant.
The Afe Babalola University holds a reputation for being one of the few Nigerian universities to begin academic works in the campus permanent site. However, due to the requirement by the National University Commission that the school must possess a functioning teaching hospital, a memorandum of understanding with the Nigerian federal government to make use of the Federal Medical Center (FMC) Ido-Ekiti, Ekiti State as its teaching hospital for a period of ten years beginning from October 2014.
9. Landmark University
Landmark University is a private Christian university, affiliated with the Living Faith Church Worldwide and located in Omu-Aran, Kwara State, Nigeria. In 2014, it was featured among the top five universities in Nigeria by Webometrics.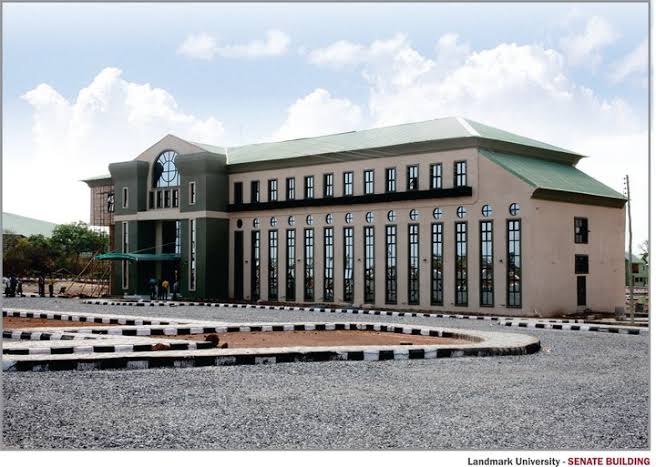 The university encourages its students to venture into agriculture whether it is their core discipline or not and encourages the enrollment of Nigerian students into Agriculture-related courses through scholarships and Career talks. In addition to this, the university has pioneered a Certificate and Diploma Course in Agripreneurship in Nigeria, a program designed to enlighten its participants on the entrepreneurial opportunities that exist in Agriculture.
The University has made ties with several leading Agriculture Institutions both in Research and practice and many other institutions in the pursuance of their agrarian revolutionary drive. Some of these institutions are the International Institute of Tropical Agriculture (IITA) and National Space Research and Development Agency (NASRDA).
The school provides opportunities for students to be involved in practical skill acquisition sessions as a part of the school's Entrepreneurial Development Studies (EDS) course. Students learn various skills including bead making, soap making, fashion design, automobile works, fishery, and many others.
10. Bells University of Technology
Bellstech was established in 2004 by The Bells Educational Foundation, which already ran Nursery, Primary and Secondary schools. The Bells Educational Foundation is owned by Olusegun Obasanjo an ex-President of Nigeria
Bells University of Technology (BUT), also known as Bellstech, is the first private university of technology established in Nigeria. It was established in 2004, and began admitting students from the 2005/2006 academic session. It is located in Ogun State of Nigeria.