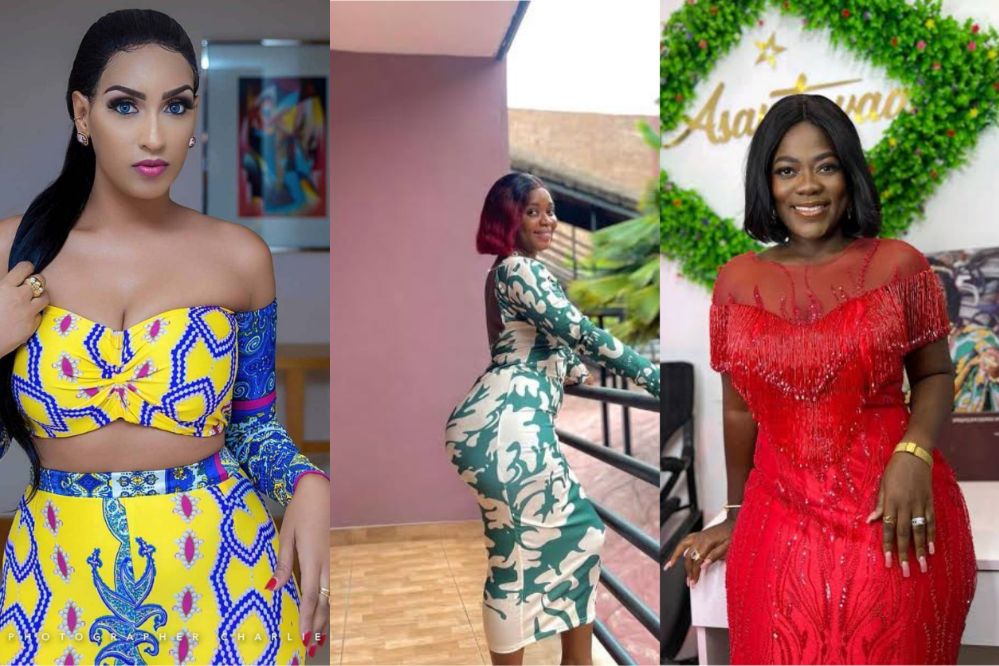 Tiktok is the best short video platform, especially Ghanian youth are taking it seriously in 2022. And there are people that are making money from it especially Nigerian celebrities. Tiktok also pay for their user if you meet tiktok monetize requirements.

You can start making money on tiktok with 10k followers and there are also some requirements you need to start making money on Tiktok.Tiktok is a social media platform such as viskit and likee. Tiktok has been popular since 2020 but people are not taking it serious. Likee is the best back then, before people know about tiktok in lockdown period.
Auchijeffblog have gathered below the top 10 Richest/Successful Ghanian Tiktoker.
Top 10 Richest/Successful Tiktokers in Ghana
10. Juliet Ibrahim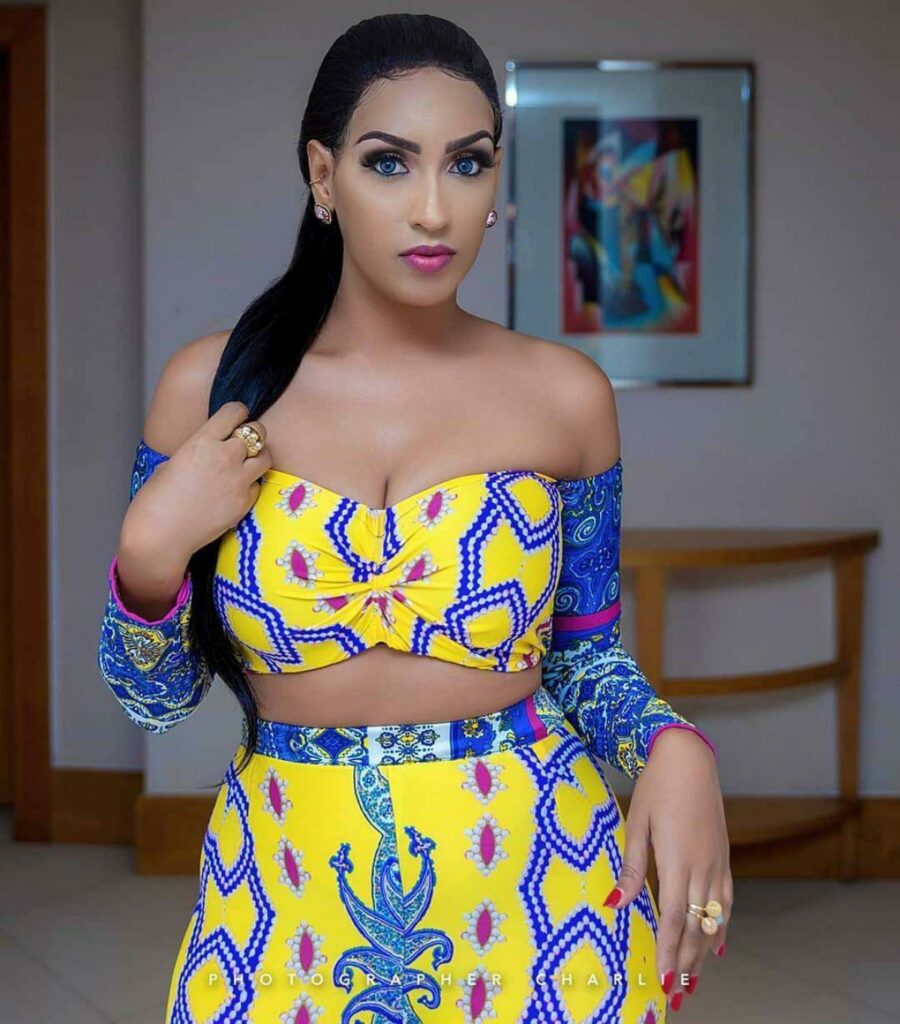 Juliet Ibrahim is a Ghanaian actress, film producer and singer of Lebanese, Ghanaian and Liberian descent. Juliet was born in Liberia to a Lebanese father and a Ghanaian-Liberian mother. She is the first child and has two sisters; Sonia, Nadia, and a brother. Juliet along with her siblings spent the longest part of their childhood in Lebanon and Ivory Coast due to the war in Liberia.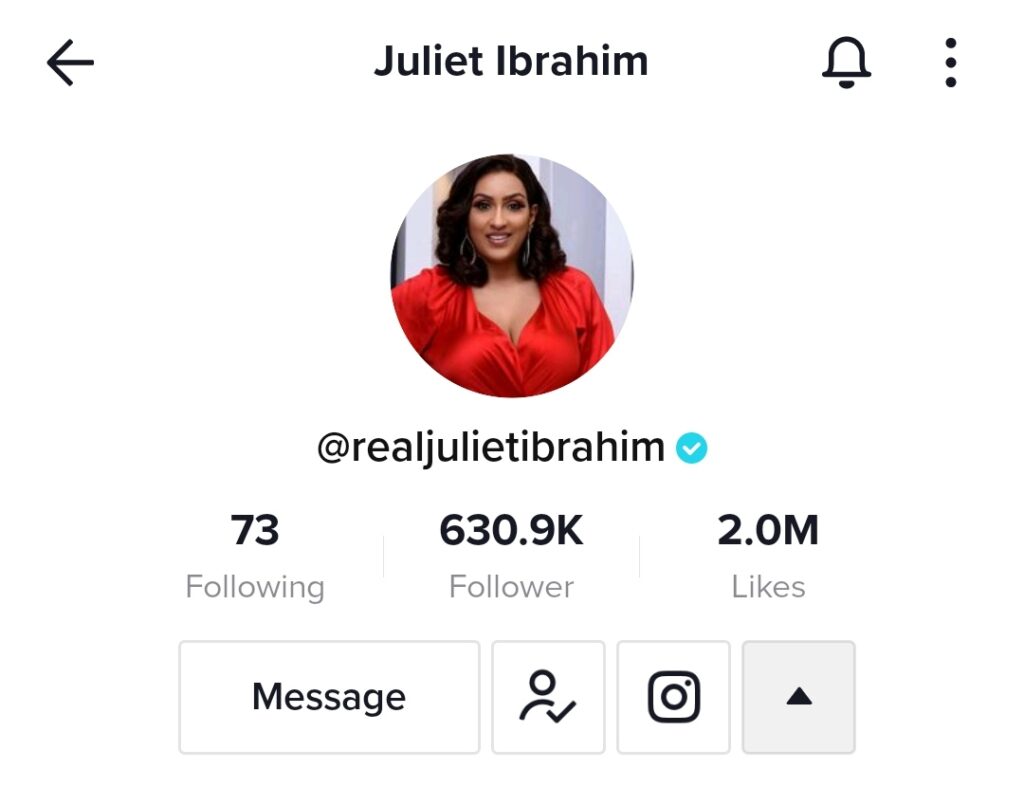 She won the Best Actress in a Leading Role award at the 2010 Ghana Movie Awards for her role in 4 Play. She has been referred to as the "Most Beautiful West African Woman" according to A-listers Magazine. She has about 630k+ followers on tiktok as at the time the time this article was published.
9. Portia wekia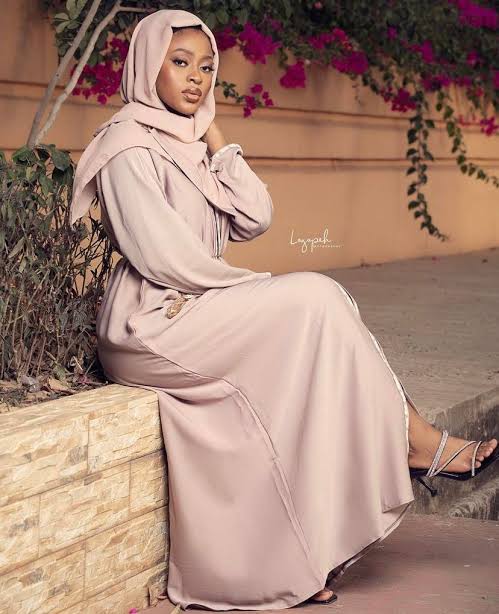 Portia dandulu also known as Portia wekia on tiktok is lady of many talents. She is on tiktok and produces many amazing videos there.She was on one a Ghana's most beautiful contestant in 2018. She represented the upper west region. Her talents and style made her the best on the show but unfortunately she became the second runner up on the show which is also an amazing achievement.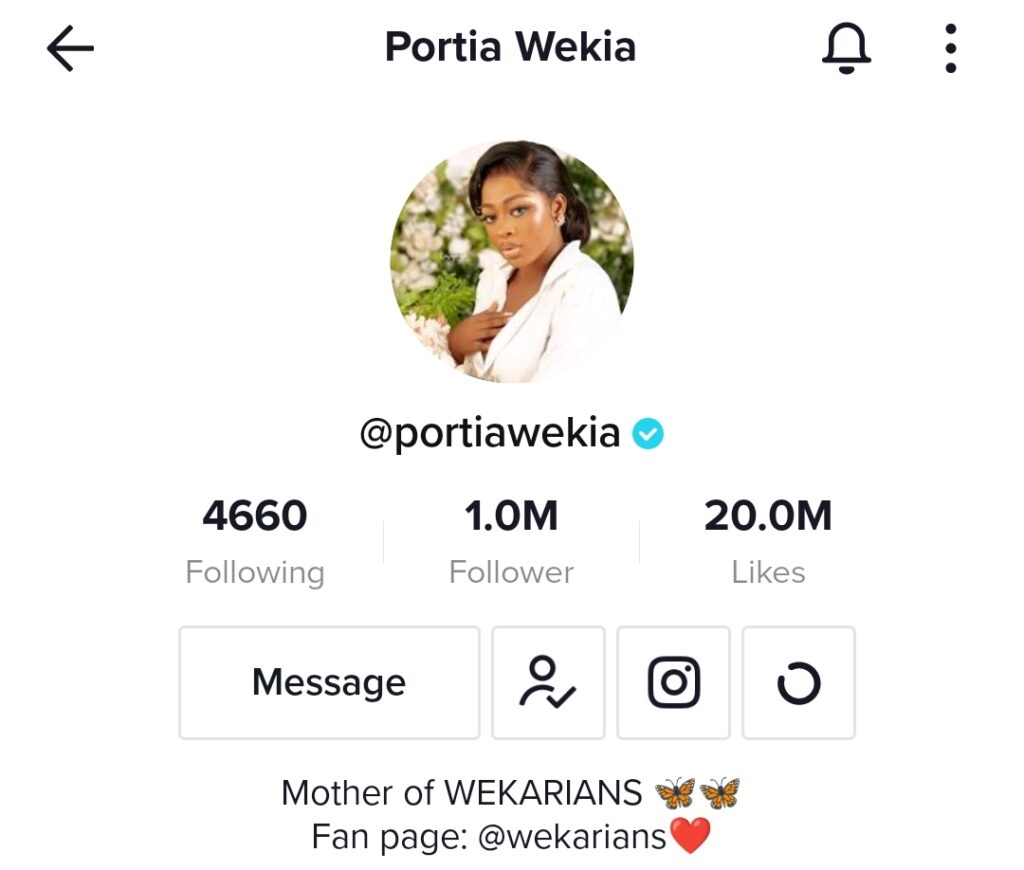 There was a tiktok awards recently and she emerged as the beauty queen of the show. And indeed she is a beautiful queen. She is very decent and self organized and also a great dancer and currently she has about 1 Million follow on TikTok as at the time this article was published.
8. Erkuah official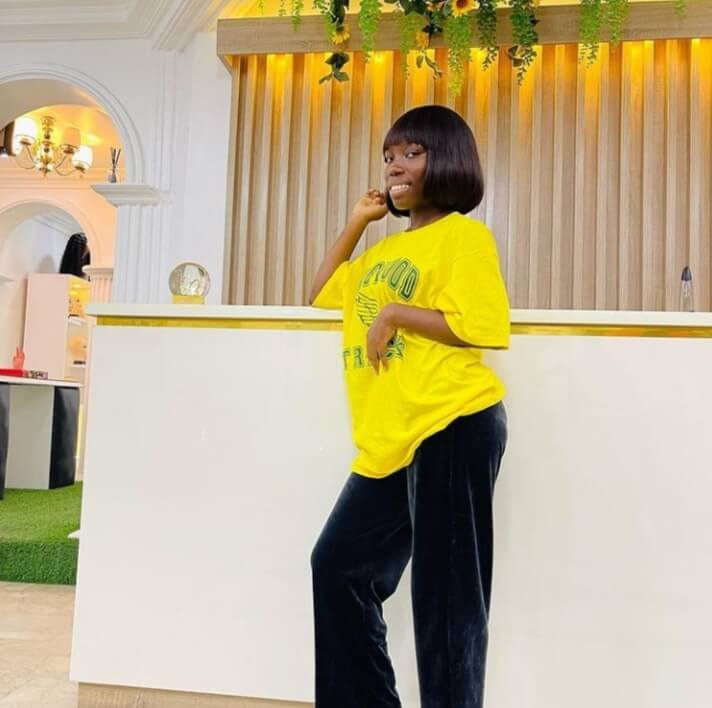 Erkuah official is a fast-rising Gnanian and Nigerian comedian. Erkuah official is a tik tok popular comedian. who is popular for her hilarious and creative comedy skits on various social media platforms.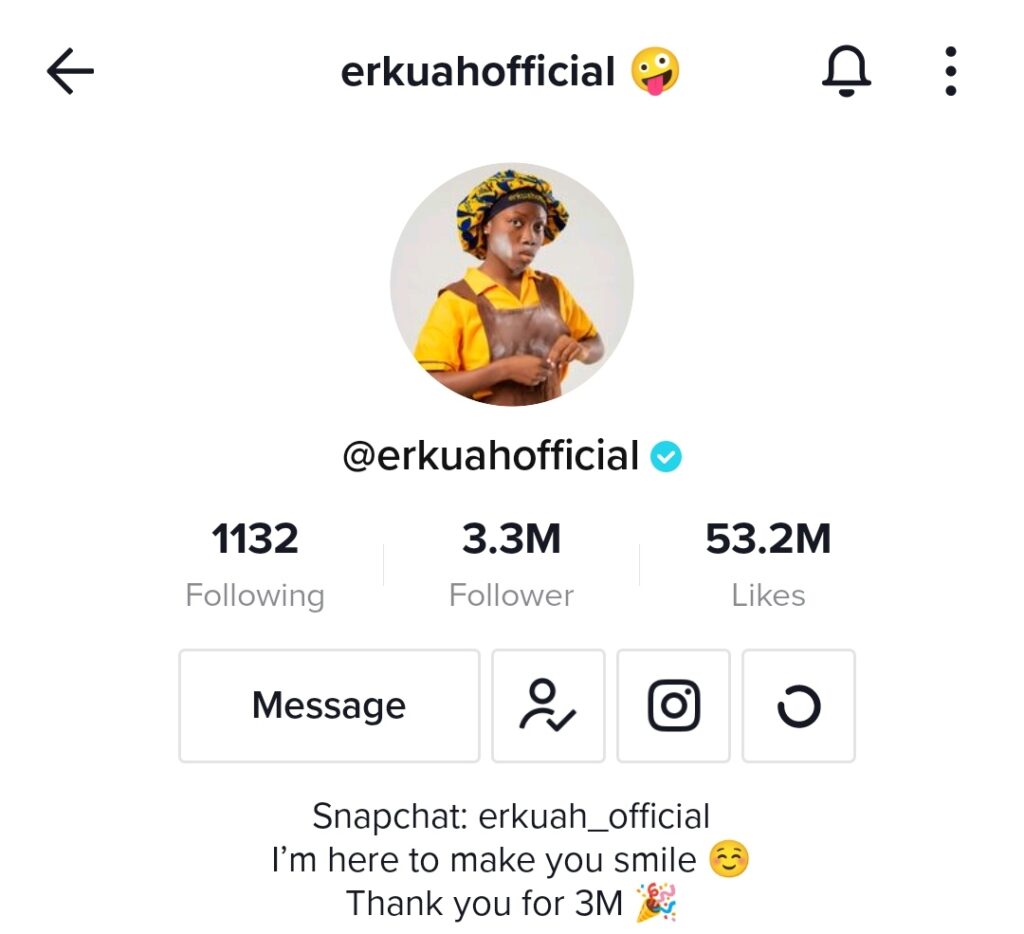 Erkuah official started her comedy career as a tik tok comedian some years back. She has been consistent with giving his ever increasing fans the best laughs. She is now popular on all social media platform. She is mainly known to be popular for Nigerian content than Ghana. It is safe to say she is more popular in Nigeria that Ghana and she has about 3.3 Million followers.
7. Say logan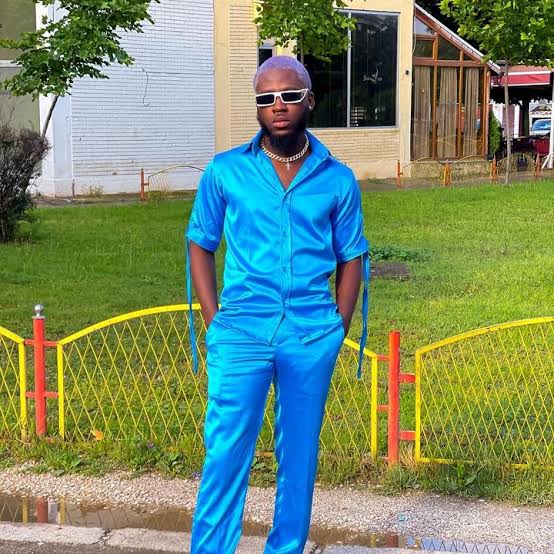 Say logan is a media influencer, song promoter. He was spotted with softmadeit recently in Ghana where they did some videos.
He is known to have about 1.3 Million followers on TikTok as at the time this article was published. More information about him is not yet known, but when it surfaces the web we will update this article.
6. Kojo Asante Kesse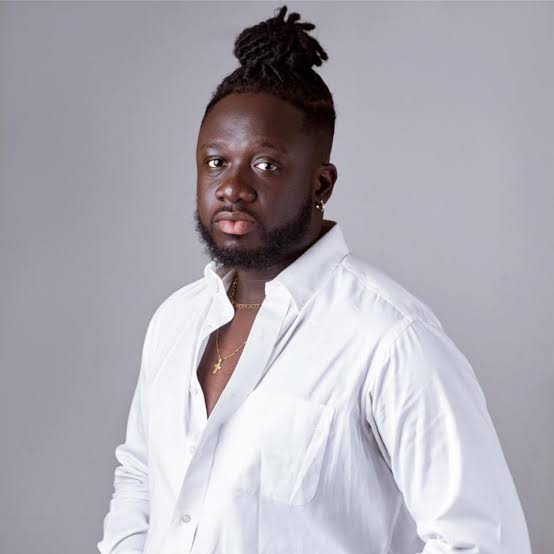 Kojo Asante Kesse popularly known as Wesley Kesse on TikTok is a media influencer, he his known for his dance and amazing transitional videos also he dresses like a females on most of his videos. A false allegation was raised that he was gay which he cleared saying he owes no one an explanation of his sexual orientation and that he is neither debunking nor clarifying the allegations He noted that crossdressing in his skits on social media was inspired by Tyler Perry's character he played as Madea.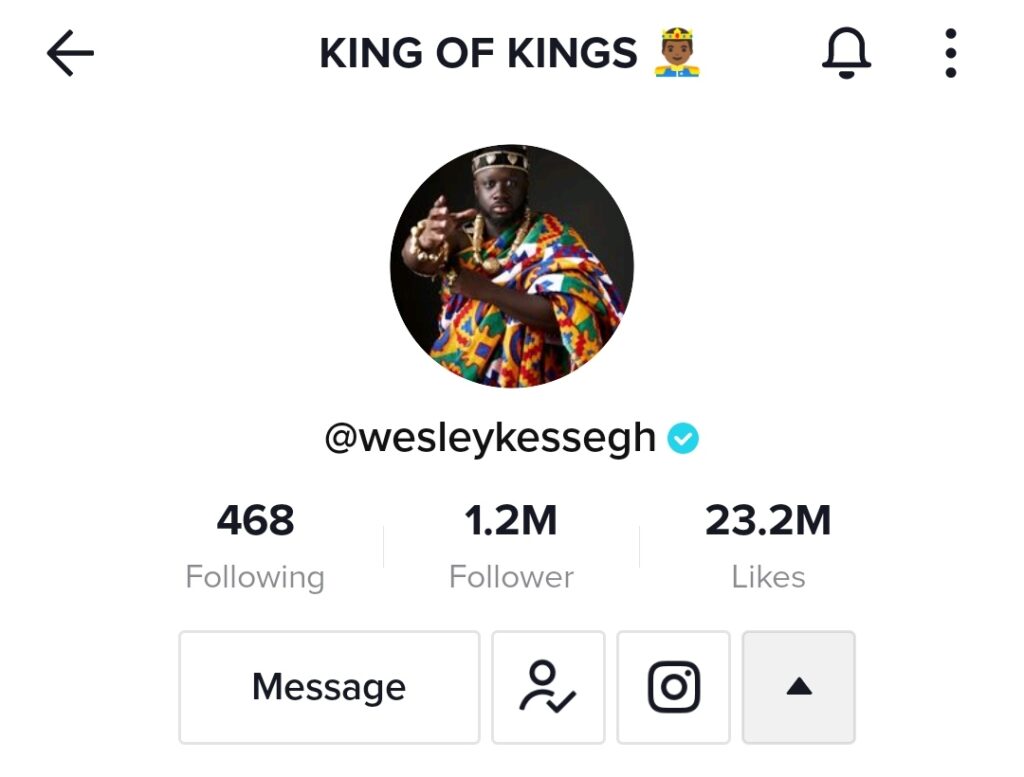 Wesleykesse is a verified Tiktoker, His known to have about 1.2 Million followers on TikTok as at the time this article was published.
5. Nadia Buari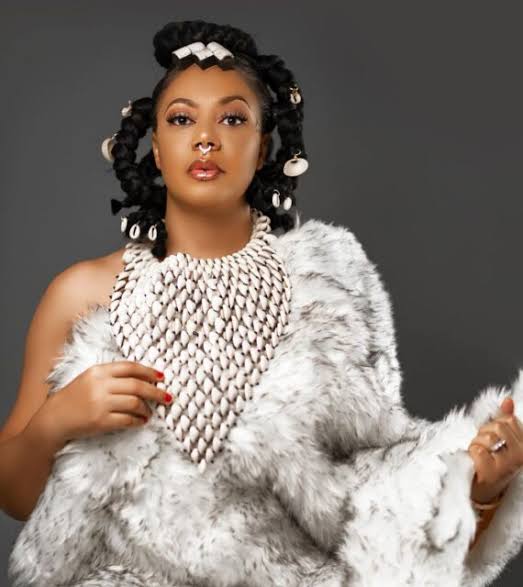 Nadia Buari was born on the 21 November, 1982 is a Ghanaian actress. She received two nominations for Best Actress in a Leading Role at the Africa Movie Academy Awards in 2009.Buari was born in Sekondi-Takoradi, Ghana, to a Lebanese father and a Ghanaian mother.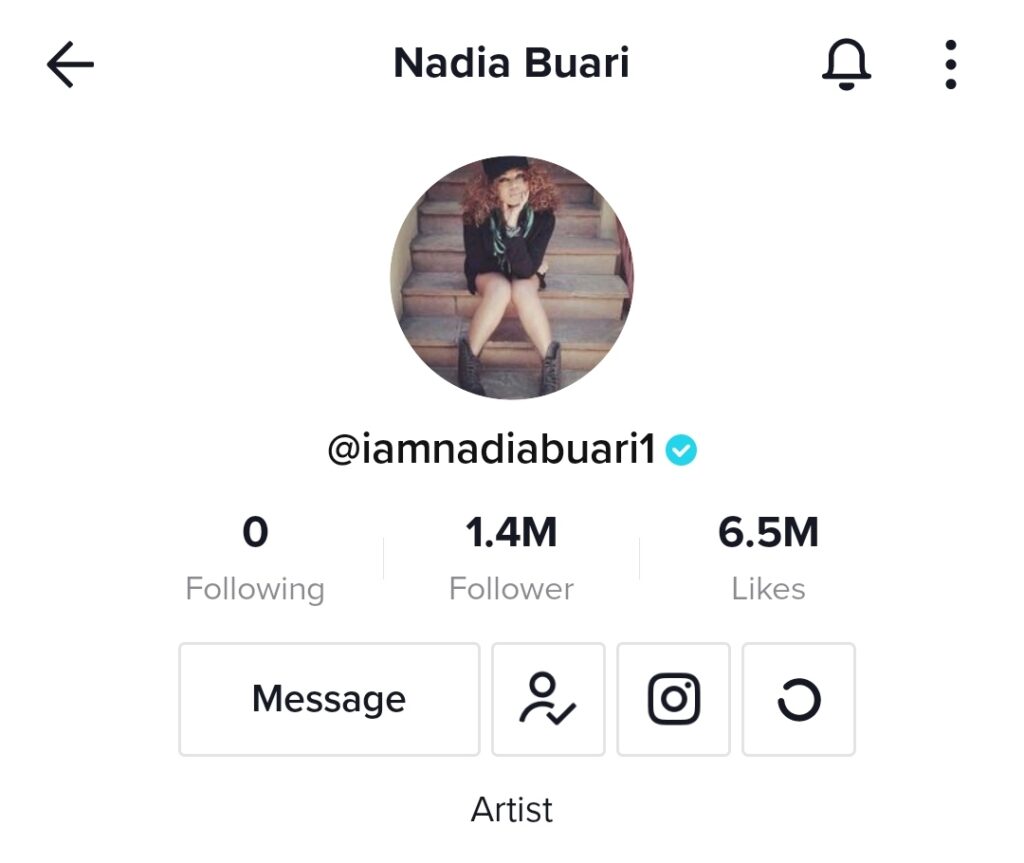 She attended Mfantsiman Girls' Secondary School and then studied performing arts at the University of Ghana, graduating with a BFA degree. Throughout her time at the University of Ghana, she was actively involved in drama and dance clubs. In 2019, Buari revealed in an interview that she is married and has four children. Presently as at the time this article was published she has about 1.4 Million followers.
4. Asantewaa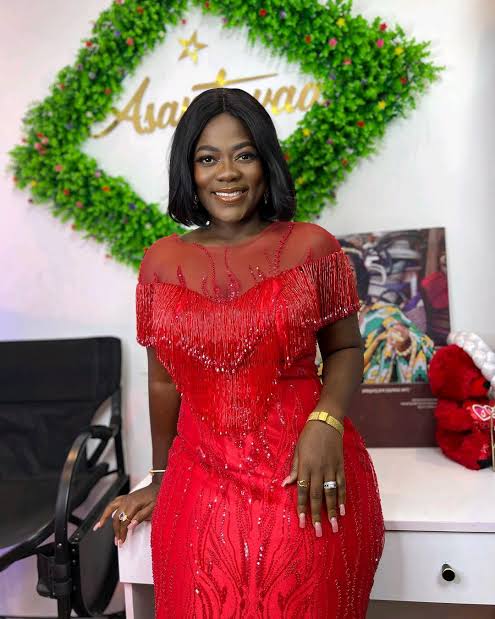 Asantewaa's age is 28 years in 2022. The Accra-born sensational character is from Akrokerri near Obuasi in the Ashanti Region of Ghana. Asanteewa is a brand influencer, video vixen, actress, and nurse best known for her posts on the TikTok platform. One of her friends introduced her to the TikTok app during the lockdown period due to the coronavirus pandemic.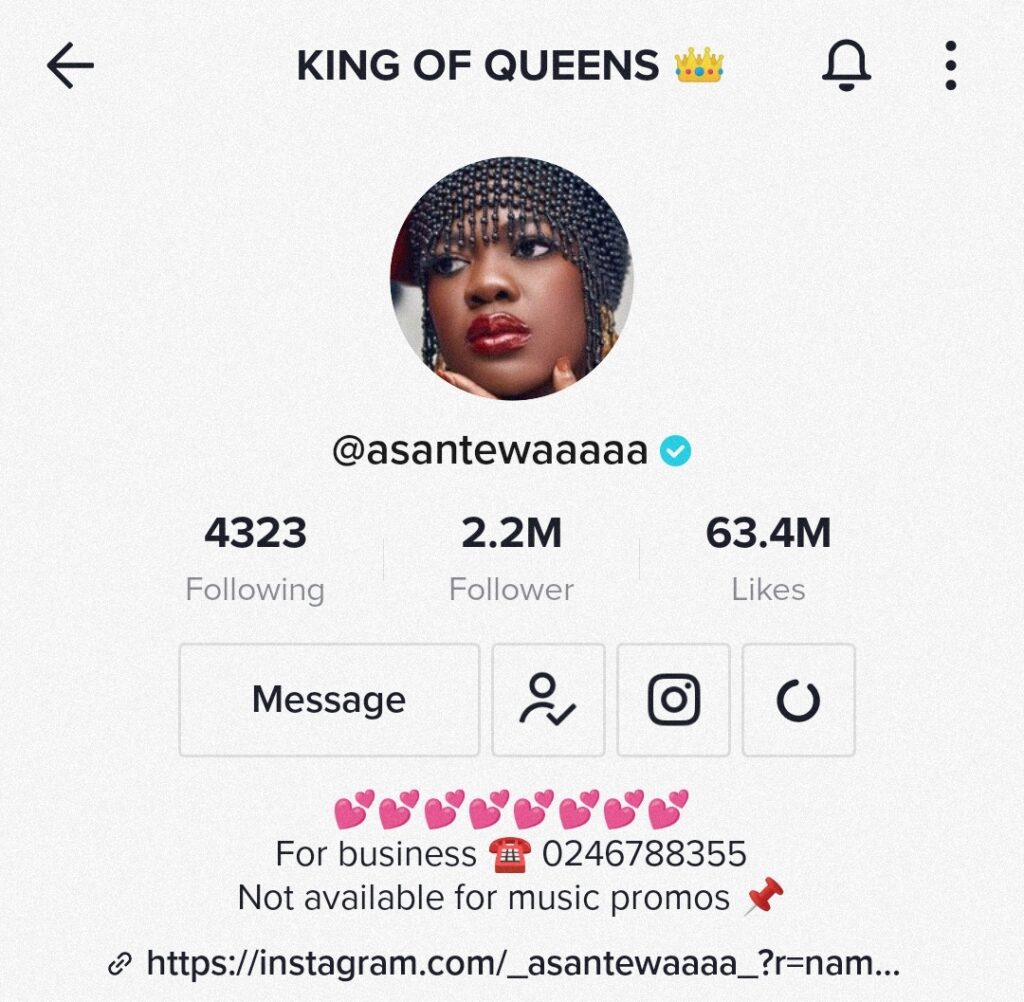 Asantewaa who doubles as a social media influencer has gradually become a favourite on the video social networking platform, Tik Tok through her comic clips. She is knowi to have about 2.2 Million followers on TikTok.
3. Jackie Appiah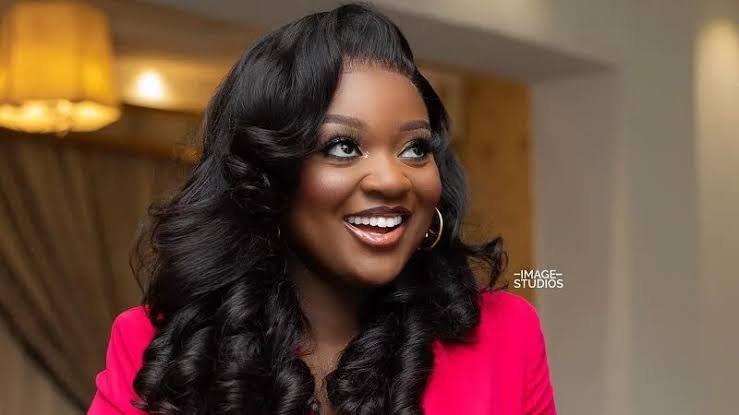 Jackie Appiah is a Canadian-born Ghanaian actress. Appiah married Peter Agyemang in 2005 and has one son. Appiah's father is Kwabena Appiah (the younger brother of the late Joe Appiah, a famous lawyer in Kumasi), currently residing in Toronto, Ontario, Canada.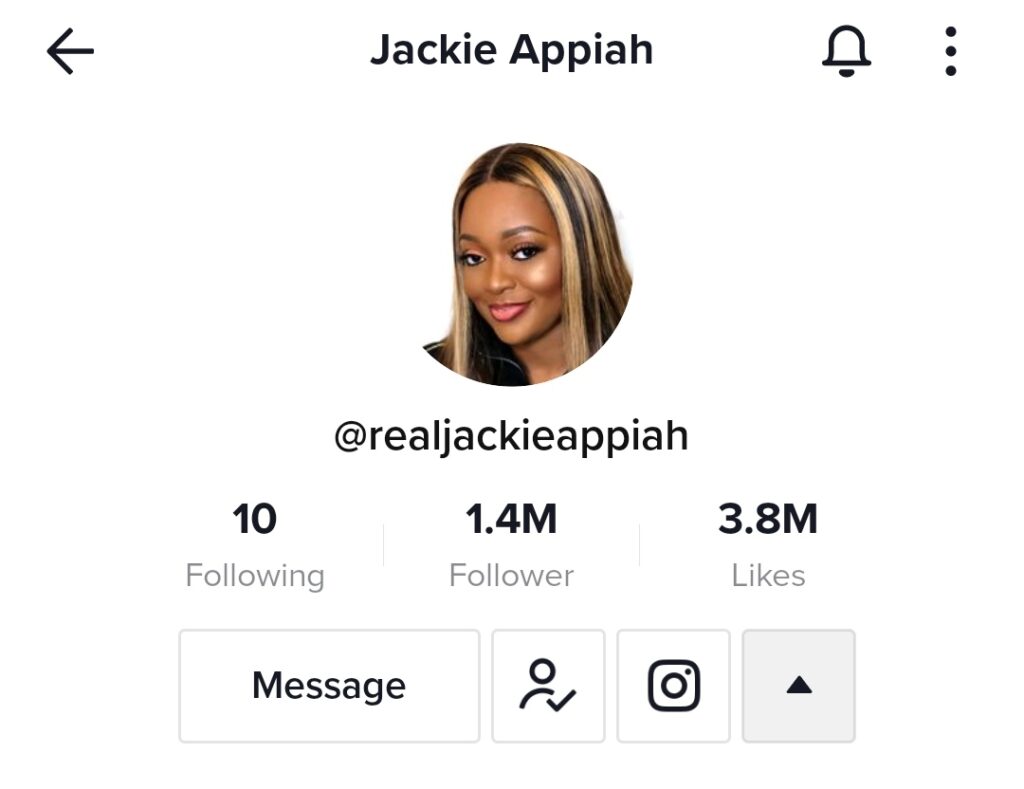 This beauty is one of the top names in the Ghanaian music industry. Jackie Appiah makes our list of the top 10 richest actors and actresses in Ghana as the eighth richest actor in Ghana. She also the third richest Tiktoker in Ghana, she has about 1.4 Million followers on TikTok as at the time this article was written.
2. Hajia Bintu
Naomi Asiamah professionally known as Hajia Bintu is a curvy Ghanaian brand influencer, content maker, entrepreneur, and make-up artist. She is celebrated for being blessed with one of the greatest non-counterfeit posterior which she displays via web-based media.Hajia Bintu is currently one of the most celebrated Ghanaian Instagram celebrity and has over 400k Instagram followers despite not being an actress or music artist.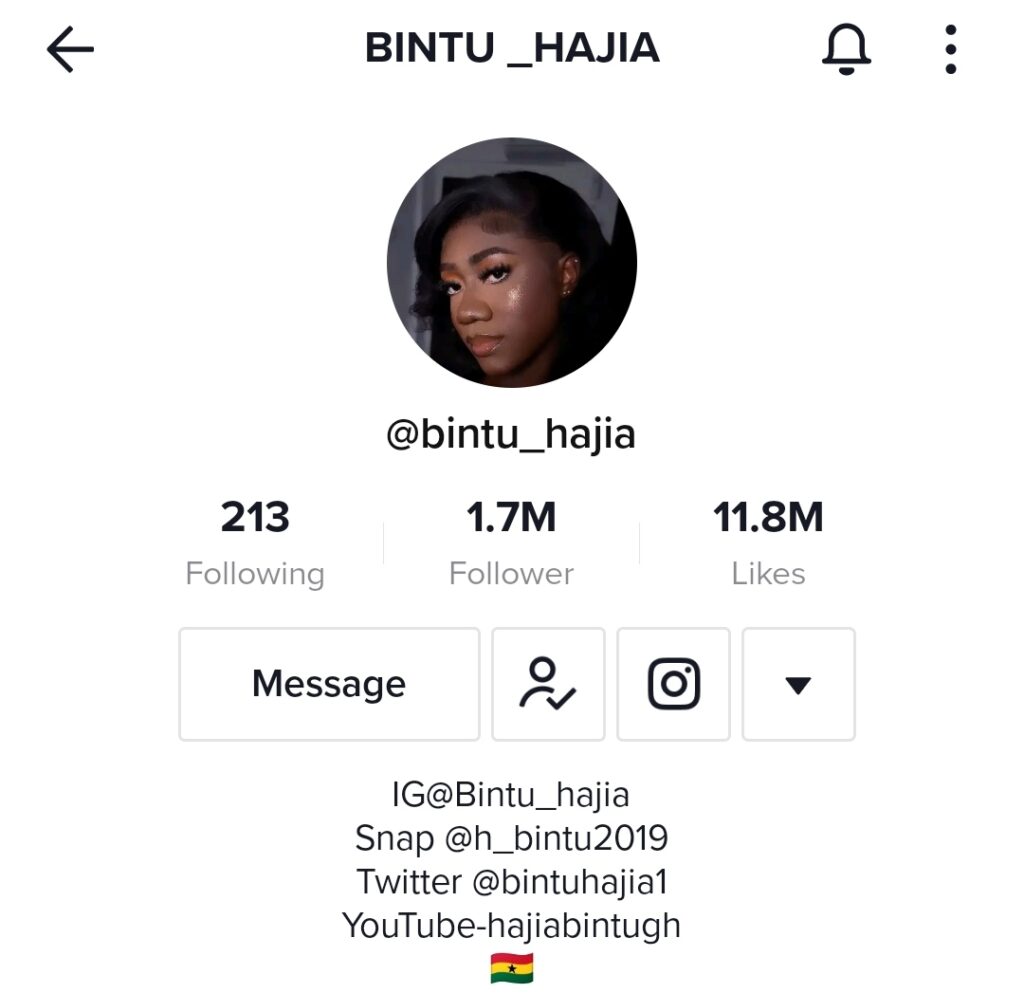 Hajia Bintu is one of the richest Ghanaian Tik Tok star, model and Brand influencer with an estimated net worth of about $150,000 dollars. She currently has about 1.7 Million followers on TikTok as at the time this article was published.
1. Jacklin Mensah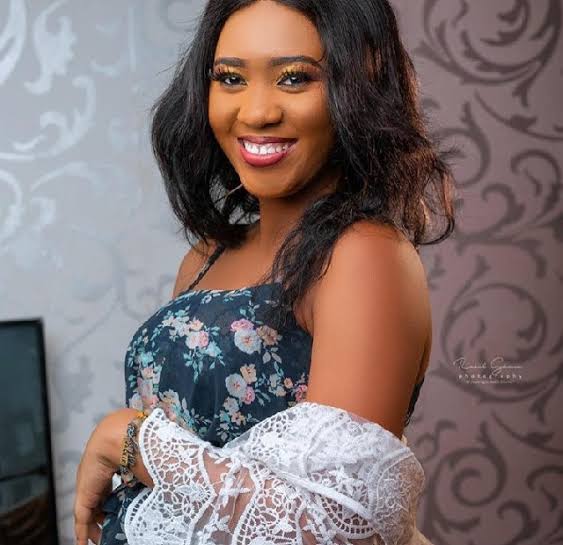 Jackline Mensah is a Ghanaian actress, and social media personality born on May 24, 2002. She serves unlimited doses of laughs on the tik tok platform. She's a natural born mimic that infuses facial expressions with body movements. She can speak influently Twi, Ga, Fante and of course the English language.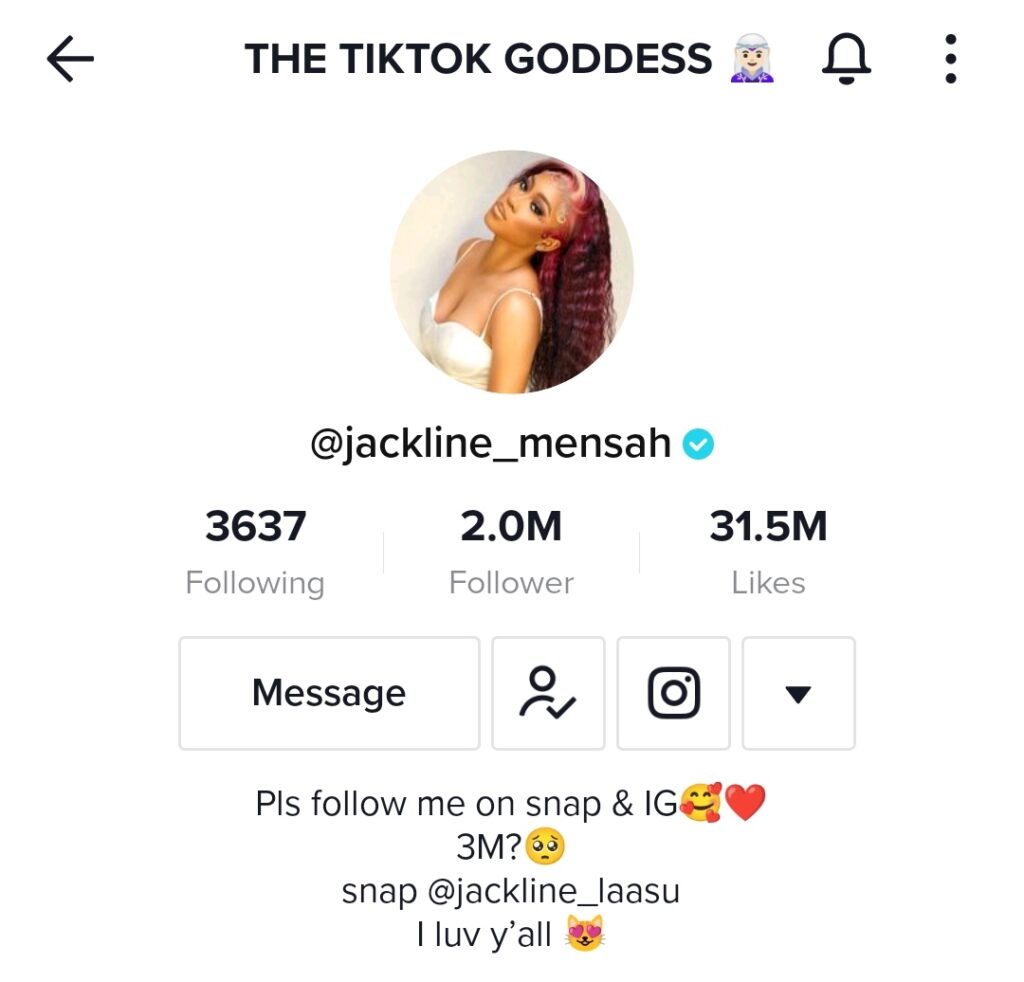 She was given the name TikTok queen when she reach a total of 1 Million followers but currently she has a total of about 2.0 Million followers on TikTok as at the time this article was published.