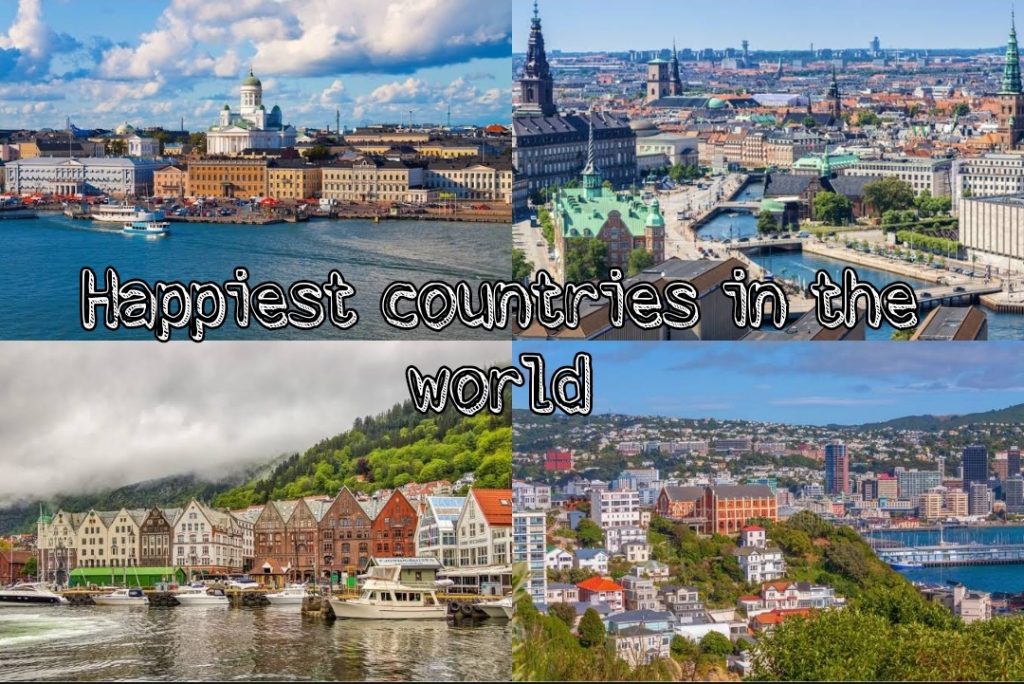 All the top countries tend to have high values for all six of the key variables that have been found to support well-being: income, healthy life expectancy, social support, freedom, trust and generosity.

While these results are based entirely on self-perception, factors that the Happiness Report says contribute to making these life evaluations better in each country include a high GDP per capita, a strong social support system among friends and family, healthy life expectancy, freedom to make life choices.
The World Happiness Report's researchers say that most people's happiness is driven by strong economic growth, healthy life expectancy, trust, generosity, quality social relationships, and the freedom to live and work as they prefer.
Without much furtherado Auchijeffblog have gathered below the top Happiest Country to Live in The World.
Top Happiest Countries in the World
10. New Zealand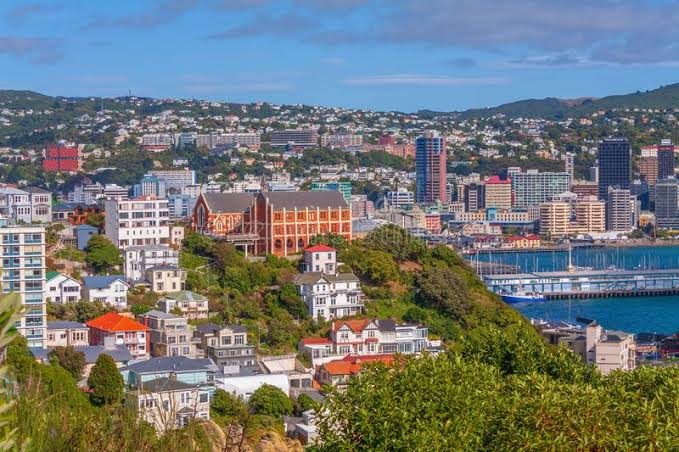 New Zealand was the highest ranked southern hemisphere country in the latest World Happiness Report, sitting two places ahead of Australia. New Zealand has had one of the lowest rates of COVID-related deaths during the pandemic, cementing its spot in the top ten. New Zealand is consistently ranked as one of the best countries in the world to live in.
The quality of life in New Zealand is very high, and there are plenty of opportunities to enjoy the great outdoors, pursue your hobbies and interests, and meet new people. Even without that time stamp, Kiwis are a famously happy and friendly bunch, which stems from satisfaction in both the workplace and social spheres. Life in New Zealand tends to move at a more relaxed pace. In 2019, New Zealand was ranked as the second safest country in the world.
9. Israel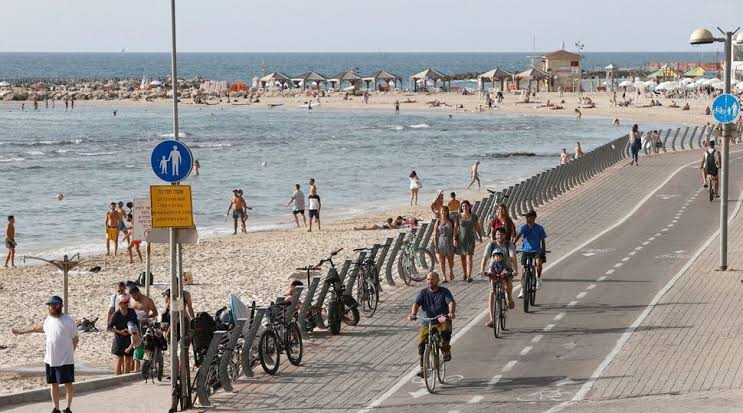 Israel is actually a very safe country to travel to. It's easy to associate all of Israel with Gaza and the West Bank. But you must remember that these aren't areas where most people live. They certainly aren't the areas that travelers visit. Israel leads in health and happiness while ranking lower in income and education and this is because there are techniques built into Israeli culture to keep Israelis focused on happiness regardless of other factors like salary or schooling. Israel ranked ninth in the 10th annual World Happiness Report issued by the United Nations on March 18, moving up from 12th place last year to its highest-ever position.
8. Norway
Norway is known to be one of the safest countries in the world. Crime rates are extremely low even in major cities such as Oslo, Bergen, Trondheim, and Stavanger. As with any other urban areas, you should take certain precautions but there's not much to be afraid of. Norway boasts large historic cities, magnificent cathedrals, a progressive population and unending ways to stay active outdoors.
If you're eager to start planning a Scandinavian getaway you should know that Norway was rated 7.365 out of 10 for happiness. The global average was 5.53 in 2021. Norway ranks exceptionally well- (better than its Nordic neighbours Finland, Iceland, Denmark and Sweden) in terms of its GDP. The country also fares well in the "social support" category and the "life expectancy" one.
7. Sweden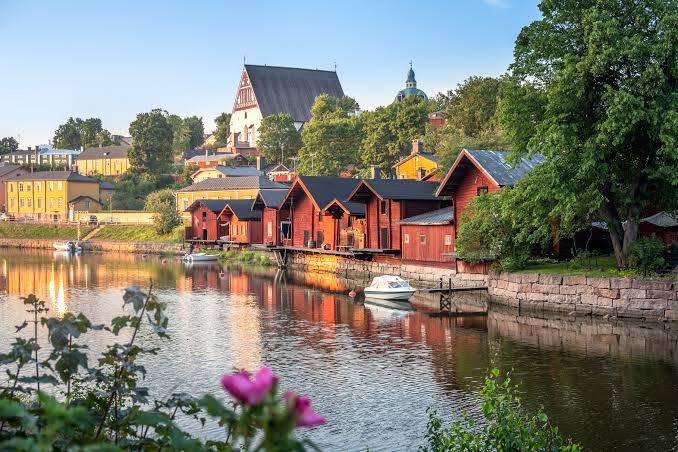 Sweden's benefits are the best in the world, they include five weeks of paid vacations, 480 parental leave for each child and for most days they even get 80% of their salaries. Money is a big part of happiness and the more money people have, the more they can enhance the experience they get in a life time. Swedish people are nice and helpful to foreigners but usually, they don't bother entering personal space. So, most of the time you will have to initiate the talk and then you may end up talking for hours.
They are extremely professional and you should not jump to personal conversations. Sweden had the highest number of COVID related deaths among all the Nordic countries, which may account for its drop from the 6th to the 7th spot this year. Still, it remains one of the happiest countries in the world thanks in large part to a high GDP per capita.
6. Luxembourg
Luxembourg is ranked 6th most happiest country in the world in the 2022 World Happiness Report , up two places compared to 2021. Its high ranking is in particular driven by the country's strong GDP performance and high levels of freedom and life expectancy.
Luxembourg is the wealthiest country in the European Union, per capita, and its citizens enjoy a high. It is a major center for large private banking, and its finance sector is the biggest contributor to its economy. The country's main trading partners are Germany, France and Belgium. Luxembourg is in the top 10 among the world's happiest countries according to World Happiness Report 2020.
5. Netherlands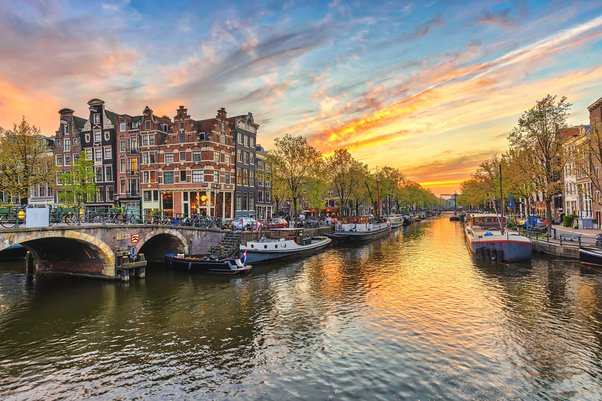 The 2022 World Happiness Report sees the Netherlands reclaim its spot as the fifth happiest country in the world, beating the likes of Sweden, New Zealand, and Germany. This is due to the citizen's employment satisfaction, social support, mental health and well-being. The pay and, therefore, the standard of living tend to be better. In fact, the work-life balance in the Netherlands is among the best in the world
The Netherlands has performed well in the generosity index, GDP per capita, social support, and the corruption index, making it one of the least corrupt European countries next to Finland and Denmark. People tend to work fewer hours here than in other countries and value home time as much as work time.
4. Switzerland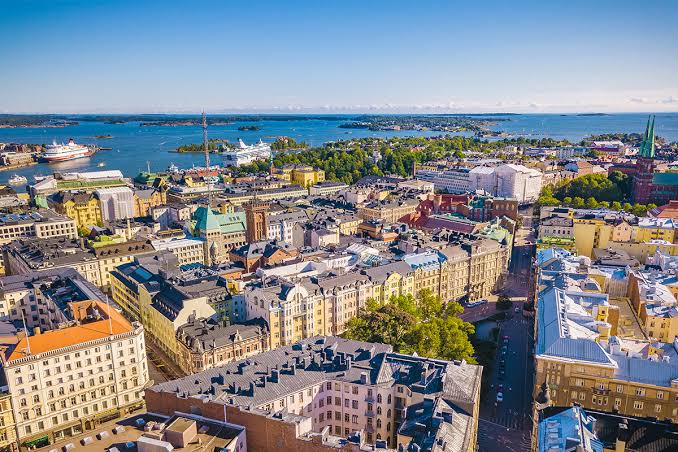 Switzerland took fought place among the happiest countries in the world, with a score of 8.84 on the happiness scale. The country achieved a very high score in terms of quality of life in particular. In addition, Switzerland had one of the longest-lived populations in the study with the average life expectancy of 83.70 years.
Although impressive, Switzerland's position at number four is one spot lower than the previous World Happiness Report rankings in 2021, which placed the country third in the table.Even the research community supports Switzerland's idyllic image. The country has consistently been either the first or the second happiest country in the World Happiness Report, which incorporates factors like GDP per capita, life expectancy, and perception of corruption.
3. Iceland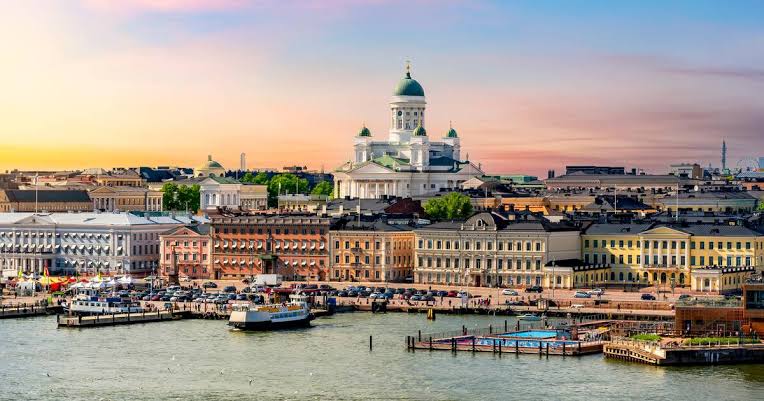 Iceland is one of the happiest countries in the world. Its people are tough and resilient, but they are also genuinely kind. Time and time again, the Icelandic people come out top of the UN's World Happiness Report. Household income has benefited from employment growth and significant wage increases giving it the lowest poverty rate in the OECD. Iceland's poverty rate among the elderly is also particularly low at 2.8% compared to the OECD average of 14.7%.
Iceland ranks as 2021's fourth-happiest country in the entire world, with a total score of 7.554. Family in Iceland is especially important, as the country is so small. Icelandic families are often larger than other Northern European countries. Extended family members usually don't live together but uncles, aunts, and grandparents often help with childcare. They are one Of the top seven happiest countries around the globe, Iceland has the highest feeling of social support higher even than Finland, Norway, and Denmark, which all tied for second place.
2. Denmark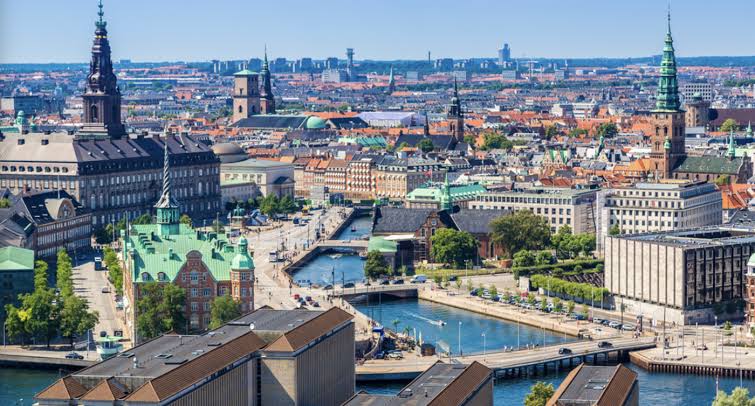 Denmark is one of the best country for work-life balance, according to a 2019 report from the Organisation for Economic Co-operation and Development OECD among other studies. In Denmark, we believe in the multi-faceted, whole human being. Sure, careers and business opportunities are central to a good lifestyle.
Denmark ranks highly on all the main factors found to support happiness: caring, freedom, generosity, honesty, health, income and good governance, and comes in second to Norway in this year's World Happiness Report. Danish households are the richest in the European Union, according to a data analysis by the country's central bank.
1. Finland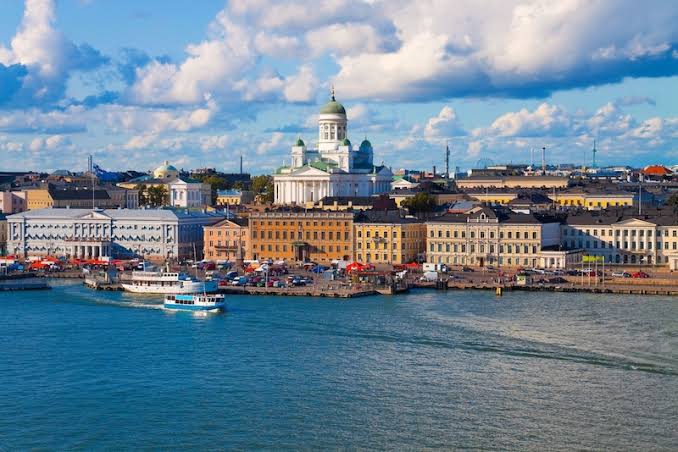 Finland was crowned the happiest country in the world for the fifth consecutive year, with a score significantly ahead of its peers in the World Happiness Report 2022 ranking. Denmark kept its second place, the United Nations Sustainable Development Solutions Network said on Friday. Finns are generally kind and open-minded, even though they can be a bit shy at first. Families are usually small, with only one or two children.
In the culture of Finland, people appreciate punctuality, good manners, and practicality. Many things are undeniably good here beautiful nature, we're well governed, lots of things are in order, the business owner said. The country of vast forests and lakes is also known for its well-functioning public services, ubiquitous saunas, widespread trust in authority and low levels of crime and inequality.
Brief history of the top 10 Happiest Country to Live in The World
Finland
Denmark
Iceland
Switzerland
Netherlands
Luxembourg
Sweden
Norway
Israel
New Zealand
Conclusion
In conclusion, the above gathered countries are currently as at the time this article was published top happiest countries to live in. If you feel your otherwise, feel free to comment below.
Drop Comment Below