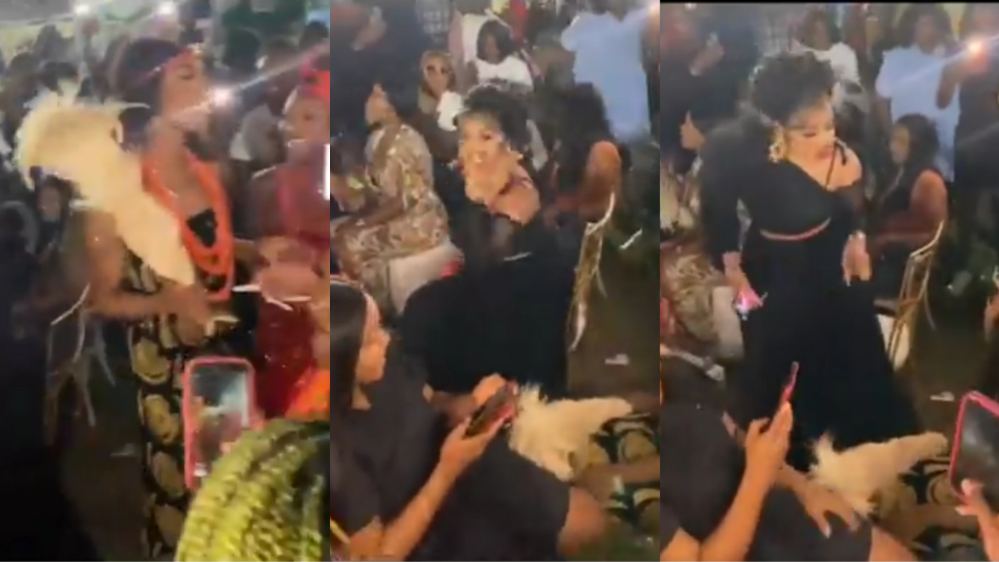 Trending video surfaces the web as two crossdresser wey spotted on the web having a feud at a child's birthday party in Lagos.

Popular Media influencer and socialite best known as Bobrisky 'Mummy of Africa', is known to be a crossdresser was spotted as a child birthday party along side his fellow crossdresser well known as James brown 'Duchess of London'.
In the video, because of the fact that Thier voices were not heard it was unclear that AJB didn't know what was actually going now.
Apart from that we were able to notice their body movement and was able to narrate that Crossdresser James was trying to greet Crossdresser but he was snubbed by Bobrisky and also scolded.
Watch video below……