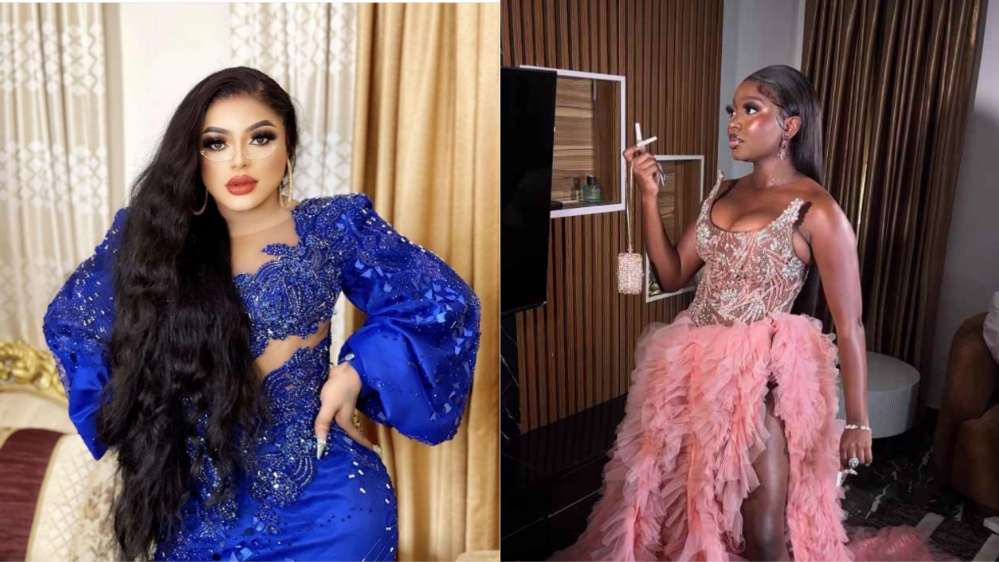 Nigerian socialite and media influencer Papaya Ex, also known as Abike Arab Money finally calls out crossdresser bobrisky to a duel so as to end the feud once and for all and also the beating of his life once and for all.

Papaya Ex also implied that after the fight she (Papaya) would subsequently be sent to jail.
The socialite was speaking on the squabble they had at her housewarming where Bobrisky flung a bottle in her direction while she was dancing with James Brown.
Also, she said that he should dress in his crossdresser outfit as she designated a place for the fight and a voice in that background said that he (Bobrisky) should come along with his b$$bs.
The influencer also implied that the drag queen has body odour as she advised her to use body spray before coming out
Watch video below…