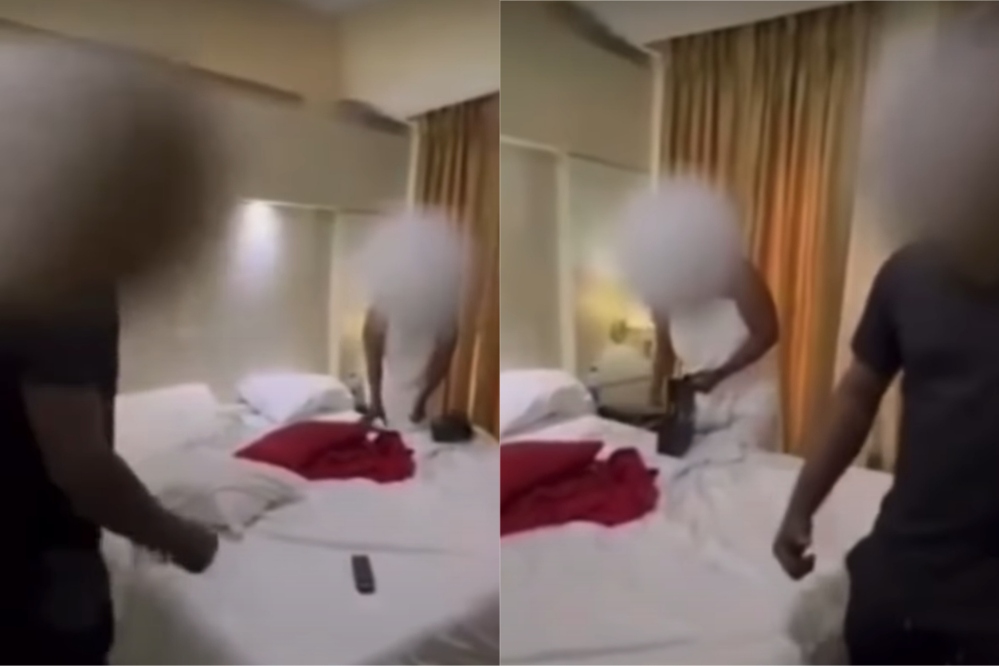 A viral video hits the social media of a hook-up later after satisfying her client, She stole his diamond, gold earring and his red passport.

The man in the video stated that they agreed on 40k but because of the way she treated him, he gave her 50k.
In the video, she refused to let them search her, but later on after the man threatened to call the police, she agreed to let them search her and surprisingly to him he saw all his missing on her.
Watch video below…….