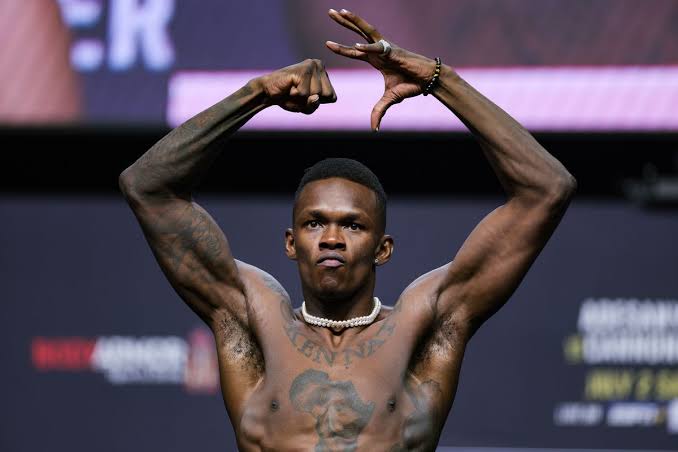 On wednesday, Popular boxer identified as Israel Adesanya has been arrested in New York, local media reports.

The UFC (Ultimate fighting championship) star was arrested and taken into custody by the police and airport security shortly after arriving at John F. Kennedy Airport. He was reportedly found in possession of metal knuckle while trying to go through security.
Although, Brass knuckles are said to be illegal in the United States and Mr Adesanya could face up to one year in prison if convicted, an official said.
The incident occurred at about 1:57 p.m. local time as Mr Adesanya was undergoing security at a terminal used by American Airlines, multiple local media reports said. It was unclear if an appearance ticket was issued or if Mr Adesanya would be remanded in custody until initial court appearance, which has not yet been scheduled.
It was unclear where Mr Adesanya was traveling to when the incident occurred, although the boxing champion of Nigerian origin lives in New Zealand.