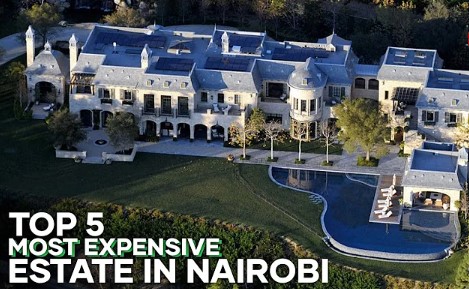 Nairobi ranking as the capital of the east and central Africa,it has great innovations, developments  and luxury Estates to stay in,making it a great city endowed with many residential areas, base on our research the reason these places rank as the top expensive includes their prime locations,good infrastructure and high security.

Top 5 Most Expensive Estate in Nairobi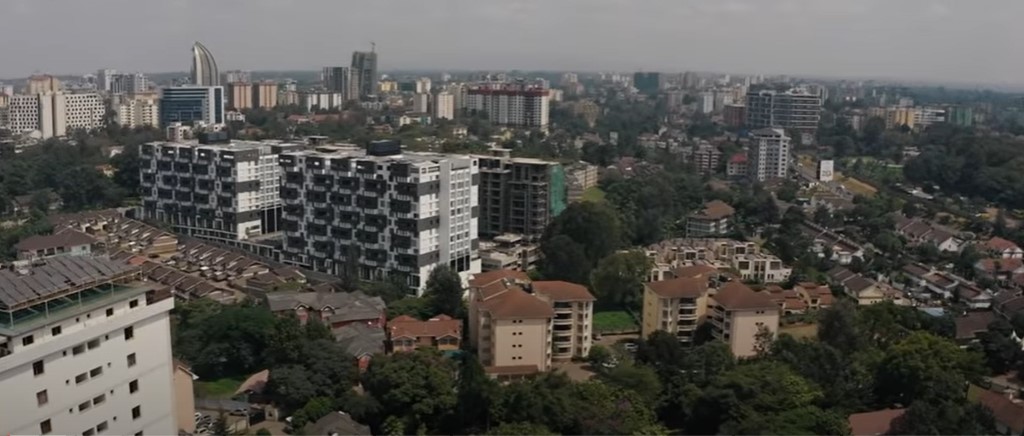 5. Nyari Estate
Nyari is an upscale and exclusive estate for the crew-de-la-cream of Nairobi. The Nyari estate is located between Ngecha road, thingiri Ridge, and Hill roads. It's a highly controlled estate that does not allow access to public service vans and further controls any private cars driving into the estate.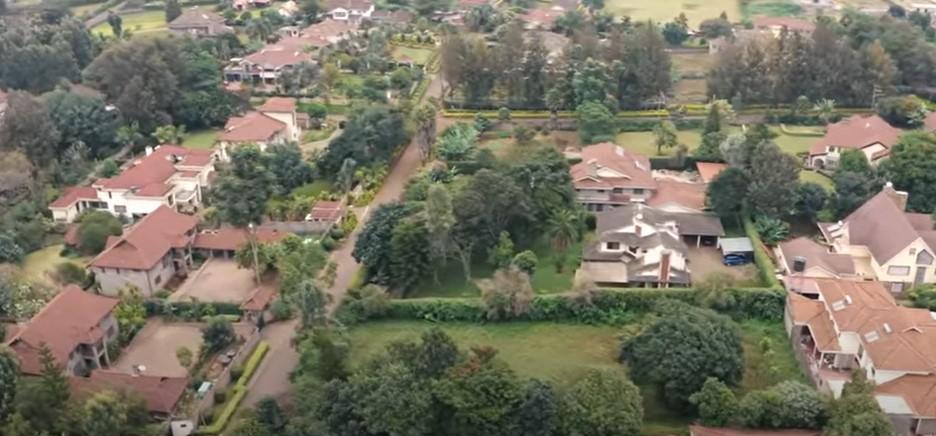 The exclusive estate strictly protects its diplomats and expatriate families living within. This exclusivity attracts great home developers looking to sit the best home designs of international standards.Access roads and maintenance are so well done to firmly accommodate great people.
Furthermore, Nyari services to attract international students who come to study in creche international School. 6 bedroom house sitting on 12,000 square feet in Nyari estate cost ksh. 180 million ($1.67M).other prime 5 bedrooms mansionettes in Nyari estate cost Ksh. 250 Million ($2.32M). An acre of land in Nyari estate ranges between Ksh. 100 Million ($928) and Ksh. 200 Millions ($1.856). Similarly, a 4 bedroom house will cost you up to 450,000 ($4,100) per month.
4. Lavington kileleshwa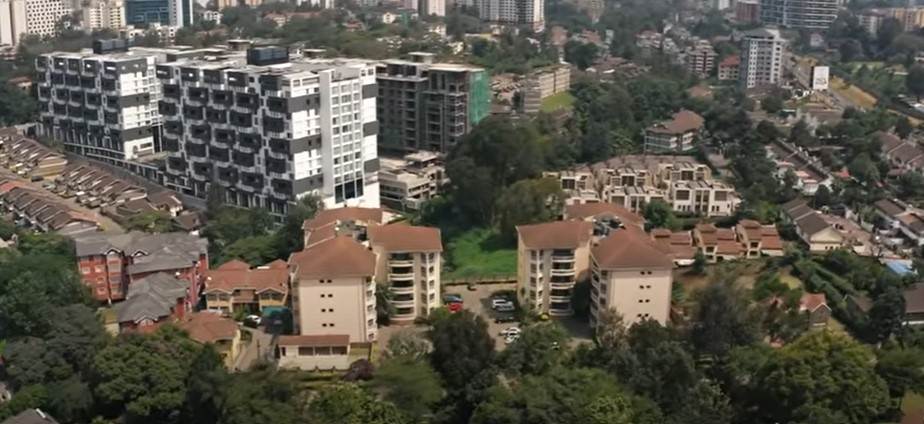 Kileleshwa is an uptown mixed estate with both residential and commercial apartments. Despite the estate being an upper-middle class range estate, it is gaining a significant position in the latest expensive estates in Nairobi. This is because it hosts a significant number of rich people due to its location-it is in the heart of the city. Kileleshwa's upscale estate has the best road networks, schools, and departments for its different price ranges. Although it is one of the most oldest neigbourhoods in Nairobi, kileleshwa still remains a lush upscale suburb to live in. alots of apartments in kileleshwa are high rise, obviously because of the cost of land, it usually comes with lush green areas, swimming pools and every amenities in high class estate country.
A 6 bedroom house in kileleshwa will approximately cost you Ksh. 155 Million. Moreover, some exclusive high-end 5 bedrooms will cost as much as Ksh. 330 Million (3.62M). the price of renting a 3 bedroom house in kileleshwa is ksh. 160,000 (1,400) per month. A bedsitter will cost you 25,000 (232) per month in kileleshwa.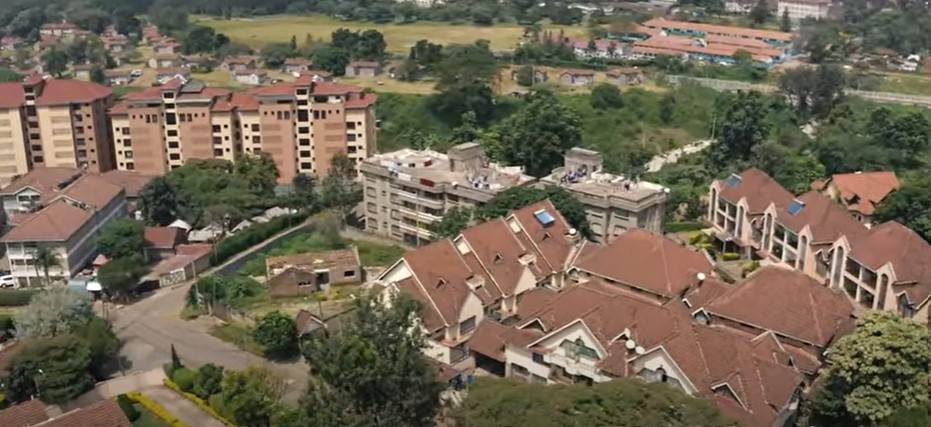 While lavigton is a high-end estate in the northwest of Nairobi city. It is one of the most expensive estates in Nairobi with lots of cozy homes and elegant mansions. Living in Lavington might be expensive but its definitely worth living in such a serene estate. The estate is within the westlands larger administrative area hence giving you the access to what the city offers. The area is popular for its elegant and beautiful houses.
Lavington is also home to prestigious schools such as Loreto convent Msongari, braeburn, and braeside. According to highend consulting, 0.7% of an ancre in lavington will cost you Ksh. 320 Million (2.9M). According to a study done by Cytonn on ideal areas to live Nairobi, the average rent of an apartment in lavington will cost you Ksh. 150,000 per month($1,400). Lavington is reserve for the people wealthy.
3. KITISURU ESTATE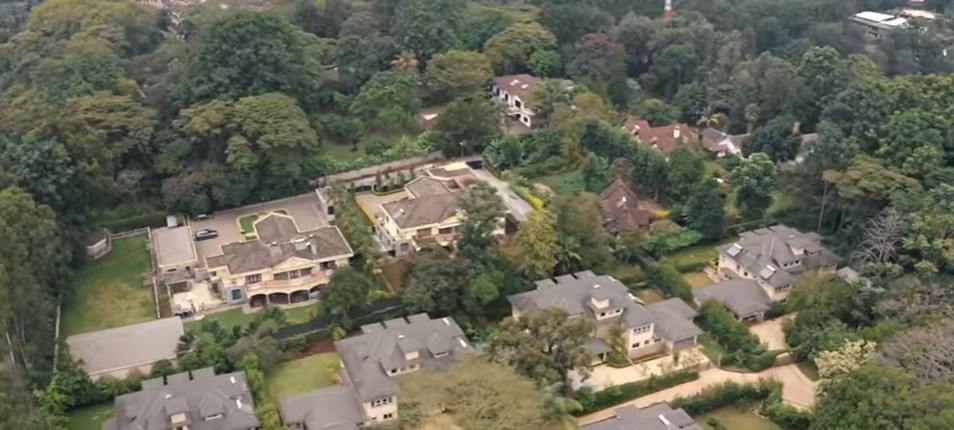 Kitisuru is an elegant estate among the flashy estates of Nairobi city. Kitisuru's close proximity to westlands make it an uptown commercial and residential estate. However, this estate is considerably more affordable to the middle class and upper class compared to other listed expensive estates in Nairobi. One of the biggest reasons kitisuru is one of the best place in Nairobi is its connection to Nyari, Runda, and westland estates. The estate is in the midst of great malls, good apartments, and has a reliable security. Despite kitisuru being among the expensive estates in Nairobi, you can be lucky enough to find a small house costing as low as Ksh, 35,000 per month (%3,5000).
According to mitula properties, buying a house in kitisuru will averagely cost you Ksh. 25 million (232,018). According to business today, the price of villas in this gwong leafy estate will approximately cost you Ksh. 145 million (1.3M). such prices vary across different estate zones and house sizes.
2. RUNDA ESTATE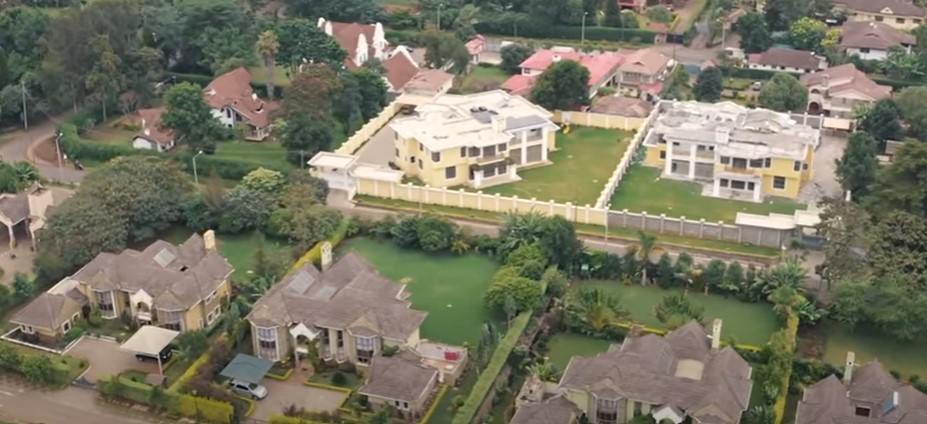 Runda is one of the coolest estates to live in in Nairobi. It is 14.5 kilometers from the city center, and has a bit of a rural or natural touch to it thanks to the surrounding forest. It currently retains the distinct status of being the 'most secure estate in East Africa. Runda is an abbreviation of reserved United Nations development Areas. It's a no-brainer why it is the most secured place to live in Nairobi. The surrounding neighborhood features organizations like the US embassy and the UN complex making Runda home to mostly expatriates and foreigners.
Runda estate has the best recreational environment due to the many trees and lush green vegetation around. Accommodation in runda usually come in the form of large, contemporary houses on very huge plots of land. Here the environment  is serene, quiet, peaceful and secluded to allow the rich and famous to live private and comfortable lifestyles. Runda estate hosts the largest East Africa leading mall, the two rivers.
The two rivers is a mega mall a mini-city with multinational organizations, supermarkets and restaurants. The average cost of buying a house in runda is approximately Ksh. 150 million. ($139M) renting a house in Runda will also approximately cost you Ksh. 250,000 ($2,320) per month.
1. KAREN ESTATE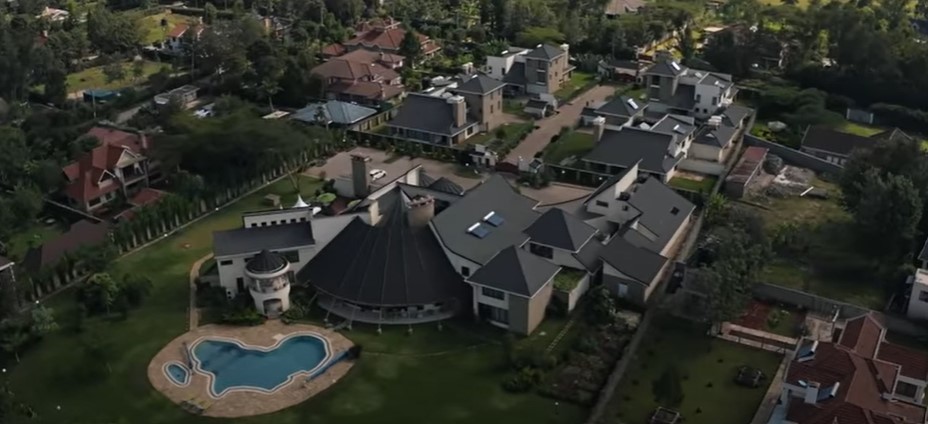 Karen is one of the oldest residential areas in Kenya. It is a cosy mix of old colonial bungalows and lovely villas that sit on sweeping grounds. Homes here are sought after and very expensive. The estate also houses two of Kenya's top hospitals; Nairobi Hospital and the Karen Hospital. Karen also has a good number of top schools such as Brookhouse, and Hillcrest international etc.
There is a lot of up-markets to buy.. to buy a house in Karen estate is quite expensive, however, the average price of buying a house in Karen estate is Ksh. 200 Million. ($1.8M) to rent a house in Karen will approximately cost you Ksh. 350,000 per month. ($3,248)
There are other residential estate that could not make it to the list reasons been that we could not record in there..
Multhiga
Riverside
Kilimani
Gigiri
Conclusion
These are the top 5 best estates after our research,I hope you learnt something after reading this. Drop a comment if you have any question or addition.