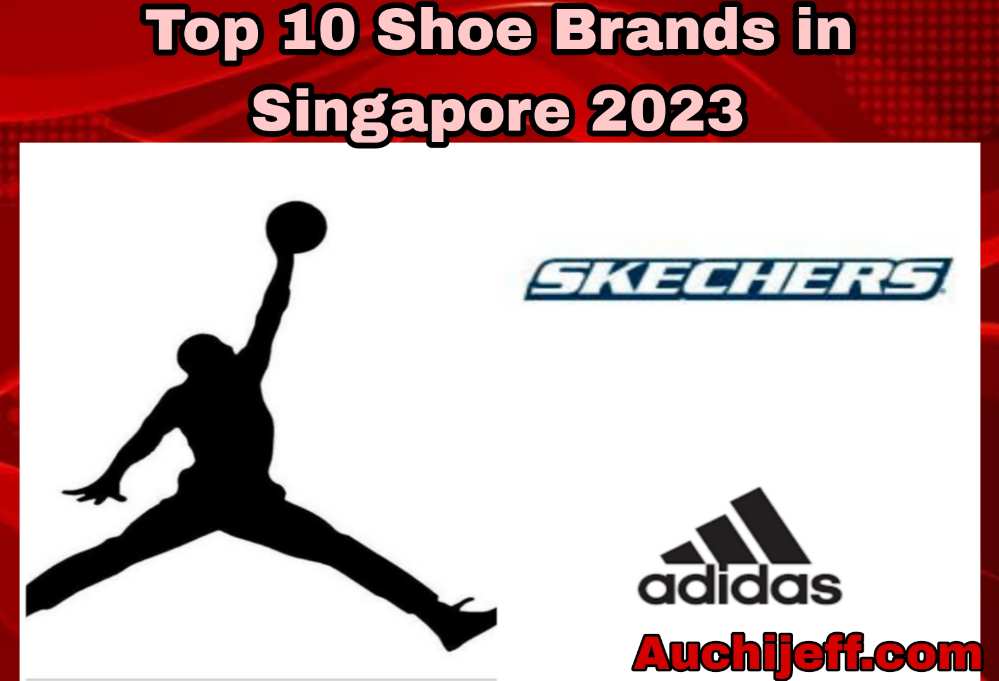 Many Shoppers who go to store with the intention of purchasing a shoe often take some features like the Brand, Price, Style, Design, Material, Durability, or Comfort Levels before deciding on any shoe purchase.

Shoes are regularly made with diverse functions to meet demands like Sports, Parties, Casual Wear, or Fashion.Some of the top trending shoe brands leverage the use of many cutting-edge technologies to manufacture trendy shoes which are comfortable to walk/run in.
Without furtherado Auchijeffblog have gathered below the top 10 shoe brands in Singapore.
Highest Ordered Shoe Brand in Singapore
10. Skechers

Skechers is an American multinational footwear company. Headquartered in Manhattan Beach, California, it was founded in 1992 and is now the third largest footwear brand in the United States. Skechers is known as the 3rd largest brand in the United States that manufactures casual sports footwear.
This billion-dollar company has now ascended to new heights in recent times with their sought after active running or casual walking footwear. They offer a balanced range of footwear that is priced at a reasonable price range. Famous celebrities affiliated with the Skechers brand include Camila Cabello, David Ortiz, Kelly Brook, and Brook Henderson.
Website: Skechers
9. New Balance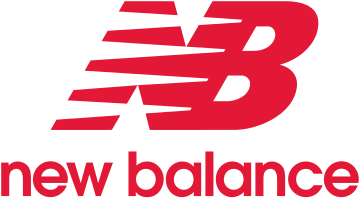 New Balance Athletics, best known as simply New Balance, is one of the world's major sports footwear and apparel manufacturers. Based in Boston, Massachusetts, the multinational corporation was founded in 1906 as the New Balance Arch Support Company. New Balance features a blend of style with performance.It is a premier brand selling trendy, comfortable, durable, and high-end casual or sports shoes.
New Balance maintains a manufacturing presence in the United States, as well as in the United Kingdom for the European market, where they produce some of their popular models. The company has blended technology with innovation and currently their products are fitted with heel padding, amalgamated gel-inserts, offering a vast range of sizes specially tailored for wide/narrow widths. New Balance is known widely as a high profile and massive manufacturer of sports footwear around the world.
Website: New balance
8. Puma

Puma SE, branded as Puma, is a German multinational corporation that designs and manufactures athletic and casual footwear, apparel and accessories, which is headquartered in Herzogenaurach, Bavaria, Germany. Puma is the third largest sportswear manufacturer in the world. Puma designs and develops skating footwear, sports footwear, or casual footwear that are known for their comfort, durability, design, or style.Puma is a premier brand which offers sports gear for Training or Fitness, jogging, Football, Basketball, motoring, or Golf.
Puma originated from Germany and was founded in the year 1948 by original founder Rudolf Dassler. Puma holds a diverse, vast product portfolio which is accessible, supplied to many customers from one hundred and twenty countries around the world.Puma clinched lucrative sponsorship deals with sports celebrities like Diego Maradona, Virat Kohli, Boris Becker, Colin Jackson, Martina Navratilova, Hector Bellerin to endorse the Puma brand.
Website: Puma
7. Under Armour

Under Armour targets their sales demographic catering to men, women, or the younger generation inclusive of professional athletes as their end clientele. The brand is reputed for unique styles and appealing designs.Under Armour originated from America, founded in the year 1996 by their original founder Kevin Plank.
Their products are widely accessible in many global markets with the company managing operations from headquarters based in Baltimore in the United States.
Website: Under Armour
6. Converse

Converse is an American lifestyle brand that markets, distributes, and licenses footwear, apparel, and accessories. Converse was Founded in 1908 as the Converse Rubber Shoe Company, it has been acquired by several companies before becoming a subsidiary of Nike, Inc. in 2003.Converse trends as an easily recognizable, very accessible shoe brand in present times, riding on their signature Star insignia.
The signature Wrap-around strips, smooth and curved toe spaces, Rubber soles, unique style, and original Design gradually made the brand grow in repute and demand over time. Some of the newly acquired, important musical band affiliations in their product portfolio include The Weapon, Pink Floyd, The Clash and Grateful Dead.The Converse brand originated from America and was founded in the year 1908 by original founder Marquis Mills Converse.Converse operates as a branch of the main company Nike Inc with effect from the year 2003.
Website: Converse
5. Vans

Vans is an ideal pair of shoes that are useful without compromising either function or aesthetic design. Vans offers trendy shoes which are comfortable and durable.Their sales teams target professional athletes with specialty catered sports footwear or certain segments of the youth consumer demographic with their contemporary and diversified footwear selections.
Vans, founded in America, focuses on manufacturing sports apparel or skateboarding shoes. Vans has enhanced the brand profile through the means of providing sports competition sponsorships and running the operations for skateboarding grounds.
Website: Vans
4. Reebok

Reebok seeks to promote fitness and invests massive efforts toward this end with their fitness motivation sportswear portfolio. Reebok branding gradually shifted the fitness portfolio over from ordinary footwear to focus on fitness as a top priority, with an emphasis on sports shoe manufacturing.
Reebok initially originated in the year 1958 with their co-founders Jeff and Joe Foster.From the year 2005, Reebok was incorporated as a branch brand of main company Adidas. Reebok is the official footwear sponsor of Spartan Race, CrossFit, or Ultimate Fighting Championship.
Website: Reebok
3. Jordan
If you are looking for a new shoe model with the intention of standing out with style, Jordan shoes certainly will serve such ends.The company is very established within mainstream footwear circles, trending as a premium, sought after choice for many sportsmen and athletes.
Jordan holds a diversified product portfolio which delivers fashionable and durable footwear with appealing designs and striking styles.The American founded company was founded in the year 1984, by original founder Michael Jordan, and presently operates as a branch of main company Nike.
2. Adidas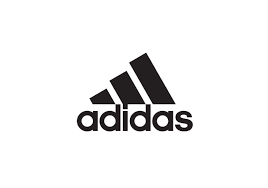 Adidas retails amazingly comfortable models of footwear which are trendy, versatile, or multi-purpose, equipped with padded cushioning designs that enable shoe wearers to jog long distances in comfort.Adidas consistently employs cutting-edge technology to manufacture their footwear. Adidas presently trends as a high profile manufacturer of Sports, Casual or jogging shoes.
Adidas is of German origin; the company was founded from the year 1924 by their founder Adolf Dassler. Adidas has expanded their product reach to many countries all over the world and manages their operations from headquarters based in Herzogenaurach in Germany. Adidas sponsors UEFA Champions League, with New York Yankees. Adidas is the contracted equipment, clothing supplier for every team engaged in Major League Soccer.
Website: Adidas
1. Nikes

Nike reigns as the biggest supplier in the international arena for sports shoes. The billion-dollar footwear brand is deemed a phenomenally successful, respected, and reputable sportswear company as of 2018.Nike is known for its fashionable, durable, aesthetic, and high-end casual athletic footwear brand that delivers cushioned and step-lifting padding.
Nike was incorporated in America, the company was originally founded in the year 1964 by the co-founders Phil Knight with Bill Bowerman.The public company actively markets, ships footwear supplies to many countries globally, internationally and leads operations through headquarters based in Washington County in the United States. Nike invests massive sums to solicit celebrity endorsements, also sponsoring first-class athletes like Neymar, Ronaldo, Ronaldinho, Tiger Woods, and Rory Mcllroy.
Website: Nike
Disclaimer : No copyright infringement intended.
All rights and credits reserved to respective owners.