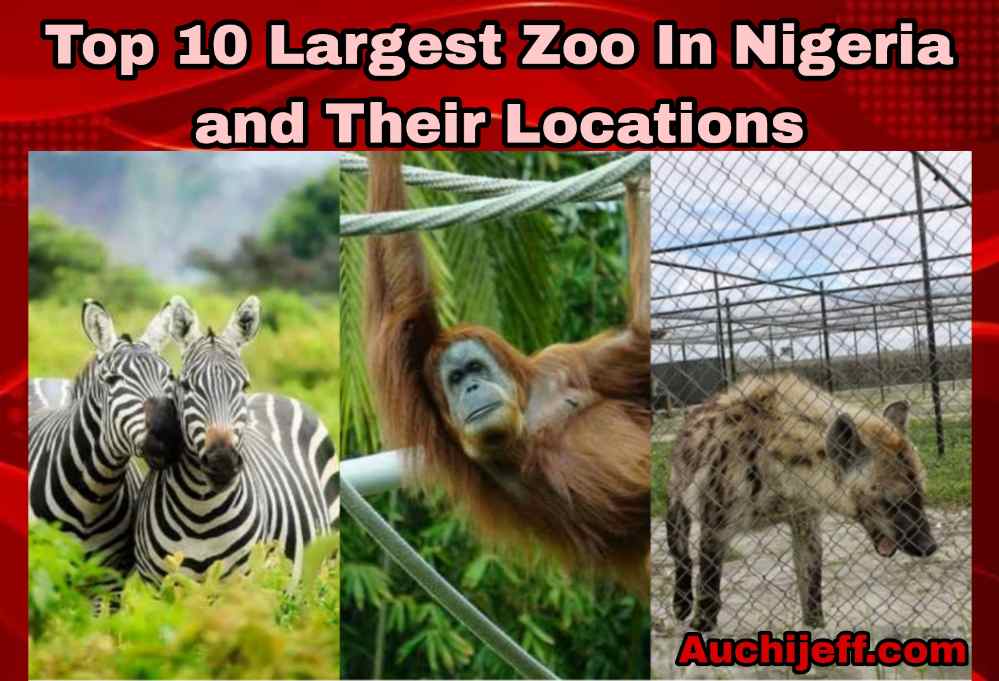 Auchijeffblog is known by majority to be a content writing site that ensure to give you up to date biography and other news update. In this article, just as it is stated below Auchijeffblog will be taking you on a full tour on Top 10 Largest Zoo In Nigeria and their Locations.

All you have to do is to keep reading so as to be enlightened because Auchijeffblog will be bringing to light more details about Nigerian zoo. Don't forget to share this article to your friends so as to keep them updated.
Ever wondered how many zoos there are in Nigeria? That is what this article is all about as we shall give a full list of all zoos in Nigeria and their locations. This will help anyone who is looking for where to find zoos and wildlife conservation centres in the country with the information they need about how to locate these game reserves in order to appreciate nature.
There are diverse species of wildlife in Nigeria today and seeing them first hand where they are conserved and taken very good care of would make for some beautiful sight seeing.
Zoos are establishments or faclities that maintain a collection of wild animals, typically in a park or gardens, for study, conservation, or display to the public. These animals may also be bred for research purposes. Zoos are great tourist attraction sites and they serve as very good sources of revenue generation to any state in the country where they are located.
Some of the zoos we have in the country are located in different states and these zoos include the following: Jos Wildlife Park, Kano Zoo, Nekede Zoo, Enugu Zoo, lbadan University Zoo, Abuja Children's Zoo,The Port Harcourt Zoo, to mention but a few.
Without much furtherado Auchijeffblog have gathered below the top 10 largest zoo In Nigeria and their locations.
ZOOS IN NIGERIA AND THEIR LOCATIONS
Audu Bako zoo – Kano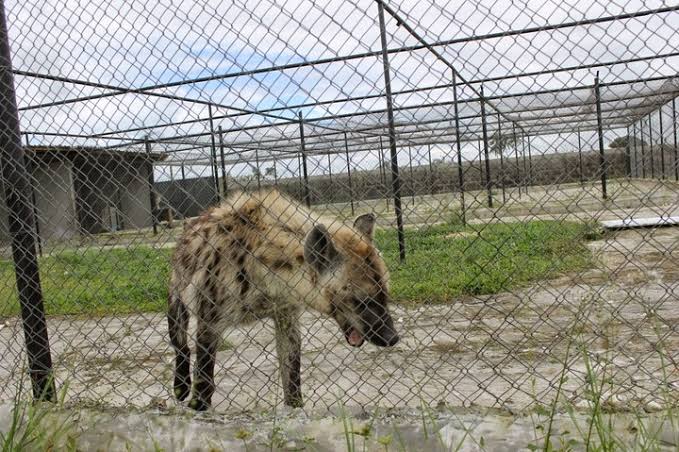 Audu Bako zoo, zoos in Nigeria Audu Bako zoo is located along zoo road Kano and is notable as the first zoo in Nigeria. The Audu Bako Zoological and Botanical Garden, popularly known as (Gidan zoo) was established in 1971. It was opened to the public in 1972 by the then State Military Governor, Audu Bako. The zoo which covers an area of about 46 hectares is currently managed by Kano state Zoological & wildlife Management (KAZOWMA).
It has around 200 animals which include Lion, Zebra, Hippopotamus, Giraffes, Elephants, Hyenas, Ostrich, Antelopes, Camels, and Goats. People from different parts of Nigeria and around the globe pay visit to this historic zoo either for recreational activities or for educational and research reasons. The zoo is visited mostly during the Eid Celebrations. There are various shops where food and snacks are sold. Also, the zoo is very large so get ready for a long walk!
Time: The Zoo opens every day 9:00 AM to 6:00 PM
Gate fee: Entry requires a gate fee of ₦100 per adult and ₦50 per child.
National Children's park and zoo – Abuja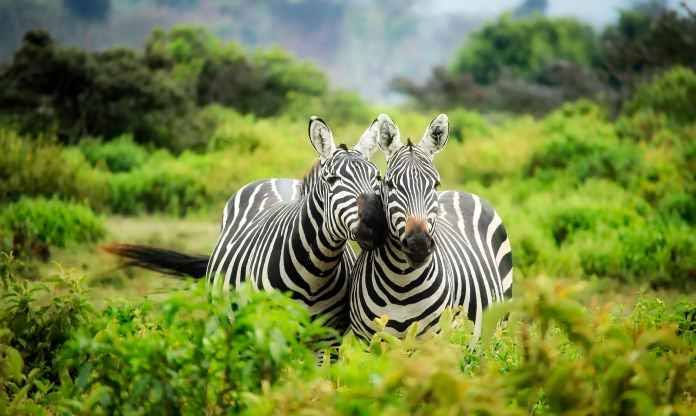 National Childrens park and zoo, zoos in Nigeria The National Children's Park and Zoo situated in the highbrow area of Asokoro District of Abuja, behind the Presidential Villa. This zoo is a perfect place to visit with kids or to enjoy a picnic with the family. Visitors will see a wide range of African animals such as cheetah, giraffe, ostrich, zebra and lion and there are also domestic animals like camels, donkeys and chickens.
The names of animals are displayed right on their cage and these help children, in particular, to be able to identify animals. The park also has a large playground for kids and a lake. There is a Cafe nearby that provides snacks and freshly made drinks. A host of photographers usually stand at the entrance gate to help capture beautiful memories at the park.
Time: The National Children's park and zoo open daily from 9:00 am to 6:00 pm.
Gate fee: A gate fee of ₦200 for adults and ₦100 for children is accepted before entrance into the zoo.
Jos wildlife park – Jos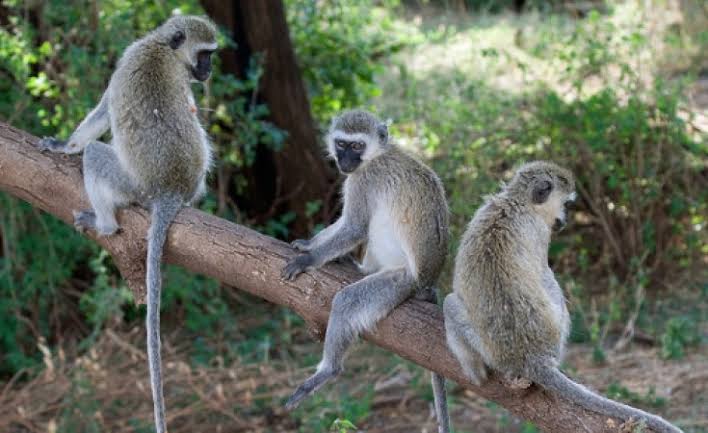 Jos wildlife park zoos in Nigeria The Jos Wildlife Park was built in 1956 but opened to the public in 1957 and is located along Miango road, Rantya area of Jos, Plateau State. The park is also referred to as the Jesse Aruku Wildlife Park and covers an area of 8 square kilometres/ 3 square miles. It is one of the renowned zoological gardens in the country and is home to a variety of animals including Monkeys, Elephants, Hippopotamuses, Buffalo, Crocodiles, Hyenas, Birds, Chimpanzees, Gazelle and Lions.
Tourists come from far and wide to visit because of the variety of wildlife and closeness to nature. There are picnic spots within the park, a children's playground, a restaurant and a history museum that tells narratives about the park and Jos itself. The park is one of the few tourist destinations in Plateau State and you are guaranteed to have a nice time there.
Time: The Jos Wildlife Park opens daily from 09:00 AM to 05:00 PM.
Ogba zoo – Benin city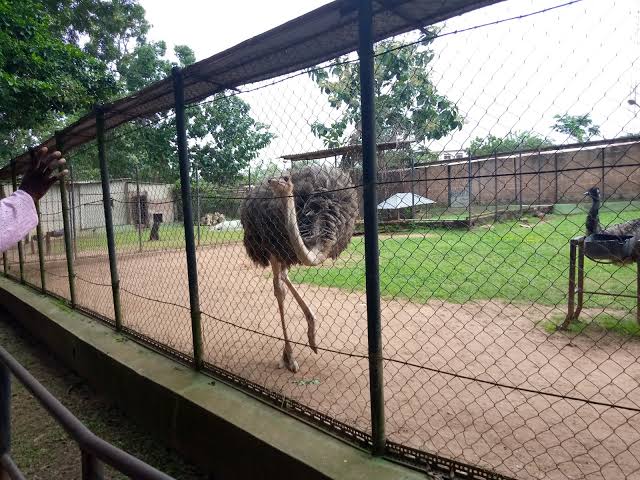 Ogba zoo, Nigeria, zoos in Nigeria This zoo was established in 1915 and is located in a forest reserve area in Ogba village about six kilometres from Benin City. The zoo covers a land area of about 20 hectares and is one of the largest in the country. It houses a wide range of animals like Lions, Chimpanzees, Giant Tortoises, Peafowls, Rock Python and more. Made of extensive landscaped grounds, picnic areas, Refreshment Centers, Function Halls, Restaurant, Outdoor Event Grounds and a large car park. It also has conveniences, indoor and outdoor games, children's playground and more.
The zoo provides an excellent opportunity for Relaxing and enjoyment. The environment is aesthetically appealing for taking pictures and shooting films/ musical videos. The zoo is quite large so it can be maximized for physical exercises or just fitness walks. Visitors can also enjoy rides on Horses, Camel and Donkeys. The Zoo has an exclusive event ground that takes up to 1,500 Guests with enough space for side activities. This space is ideal for Wedding Receptions, Anniversaries, Birthday Parties, family outings, and so on. During special celebrations and public holidays, they host musical artists, comedians and competitions. If you're a lover of animals, come and unwind, here as lots of fun activities await you.
Time: Ogba zoo opens daily from 9:00 AM to 6:00 PM.
Gate fee: A gate fee of ₦100 for adults and ₦50 for children is required before entry and booking in advance to visit the zoo usually grants access to special discounts.
LEKKI Conservation centre – Lagos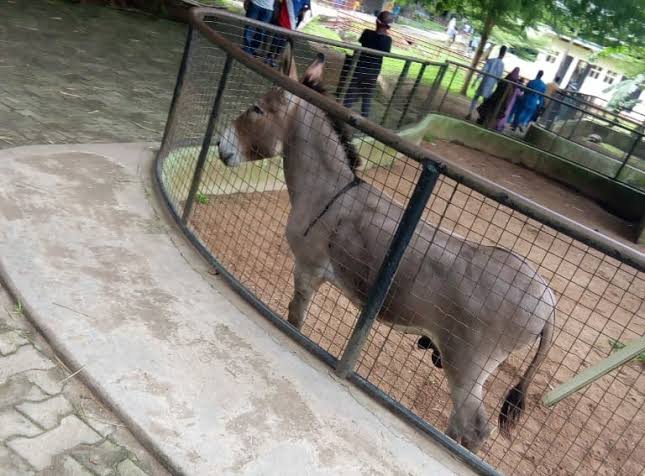 The Lekki Conservation Centre is a plant and animal protection program that started as a joint initiative between the Nigerian Conservation Foundation and the now-defunct Lagos State Ministry of Agriculture and Cooperative.Lekki Conservation Centre sits on 190 acres of land bordered by the Lekki Lagoon.
The program began in 1990 as a way to preserve and protect Nigerian endangered species from going extinct. The Lekki Conservation Centre is a good location to stop by if you're looking to slip away from the nonstop bustle of Lagos.In case you're planning on visiting this beautiful nature reserve, this article will serve as a guide to make your visit a fun-filled one.
Time: The Lekki Conservation Centre is open every day of the year between 8:30 am to 5:00 pm.
Gate fee: The entry fee to Lekki Conservation Centre is 1,000 naira per adult. Kids aged 10 and below are charged 200 naira while 300 naira is the cost for children from the age of 11 to 17. It costs an additional fee of 1000 naira for the canopy walk.
OMU RESORT – Abeokuta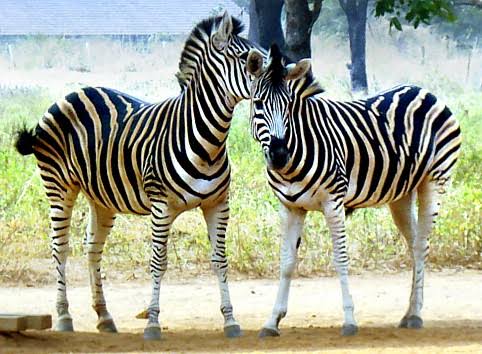 The world of OMU RESORT is set in a rainforest environment, it allows guests experience and be inspired by the wonders of nature. Nestled in a peaceful neighbourhood, occupying a land area of approximately 22 hectares and boarded to the North by the imposing clear waters of OMU CREEK. Following the first 6 years of blazing the trail, they introduced the Season 6. They welcome new attractions of Menicus coaster and Water slides. Of course their fast and furious speed boat as well as its larger sister, are primed and ready.
This is in addition to our expected launch of electric scooters and their track. We now offer guests, the ability to purchase tickets directly from the comfort of their homes with the introduction of online ticket purchase at OMU RESORT ONLINE PAYMENT. This development will help the resort grow exponentially and serve guests better. To close out 2021, we shall expand the water slides to include SPEED SLIDES and we surely will have our Giraffes and zebras on ground.
Time: The Omu resort is open every day of the year between 8:30 am to 5:00 pm.
Gate fee: A gate fee of ₦300 for adults and ₦100 for children is accepted before entrance into the resort.
University of Ibadan zoological garden – Ibadan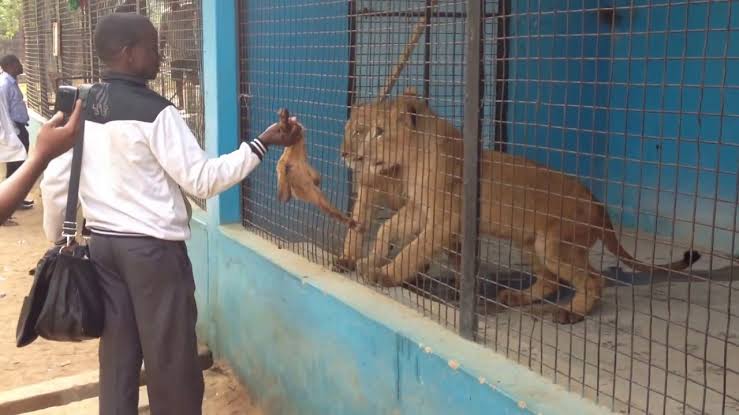 University of Ibadan zoological garden, zoos in nigeria This zoo was created in 1948 primarily to enhance teaching and research in the Department of Zoology in the University of Ibadan. However, over time, its animal collection rate grew fast in number and diversity and this led to its conversion into a fully fledged Zoo in 1974. It is located at University of Ibadan, Oyo State. One of the best zoos in Nigeria, it covers around 10 hectares of land and is home to a wide array of animals comprising Mammals, Birds, Reptiles and Amphibians.
The animals there are grouped into six major sections namely Avian, Reptile, Carnivore, Primate, Herbivore, and small animals section. There are various shops at the zoo premises which provide a variety of delicious meals and snacks. At a serene corner of the zoo, lies a large garden that can serve as picnic spots where you can relax and enjoy alone or with others. There are also zoo experts that can help you get an insider's look and more insight into the animals and exhibits there. Wide and secure parking space is available at the main entrance of the U.I Zoological Gardens. Come prepared for an educational and fun-filled experience.
Time: The Zoo is open daily from 8:00 AM to 4:00 PM from Mondays to Saturdays and closed on Sundays.
Gate fee: Students (U.I. Students Only with ID Card) – ₦100 -Visitors – ₦200 – Visitors below Nine(9) years of age – ₦100.
IMO STATE ZOOLOGICAL GARDEN – IMO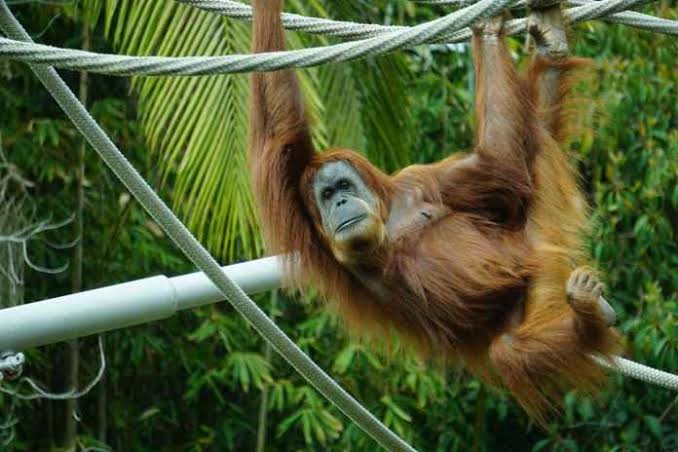 The Imo State Zooligical garden was established in May 10, 1976 following the creation of Imo State out of the former East Central State by Chief S.C. Onyeaguocha, first Chief Conservator of forests in the state.The objective was to absorb employees of Imo State Origin who have returned from Enugu Zoo of East Central State and also recreation or tourism, education and revenue.
The zoo is located south-east of Owerri capital city, about two kiometeres on the Old Nekede road Opposite Songhai farm (Imo State Agricultural Development Corporation). The Zoo Occupies an area of approximately twenty-two hectares. It is stratified into two; The first part which has about seven hectares is the Ex-Situ Conservation while the remaining fifteen hectares consitutes a replica of the tropical rain forest, rich in plant and animal life.
Time: The Zoo is open to the public everyday from 8am – 6pm and 11am – 6pm on Sundays and Public holidays.
YANKARI NATIONAL PARK – BAUCHI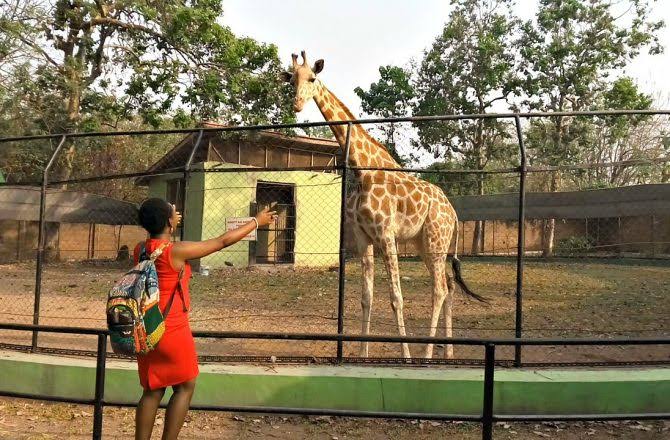 Yankari National Park was known as Yankari Game Reserve. It is one of the foremost game reserves in Nigeria, located in Bauchi State and it was established in 1956. This very large wildlife park is home to some of the most interesting flora and fauna in the country.
The Yankari National Park is one of the most visited wildlife park in the country and has been by far the most popular before the advent of many new zoos, conservation centres, game reserves and wildlife parks that have sprung up in the country in recent years. The park sits on avast expanse of land covering about 2,250square kilometres and has many natural warm water springs and other side attractions there
Time: The Zoo is open daily from 8:00 AM to 4:00 PM from Mondays to Saturdays and closed on Sundays.
PORT HARCOURT ZOO – PORT Harcourt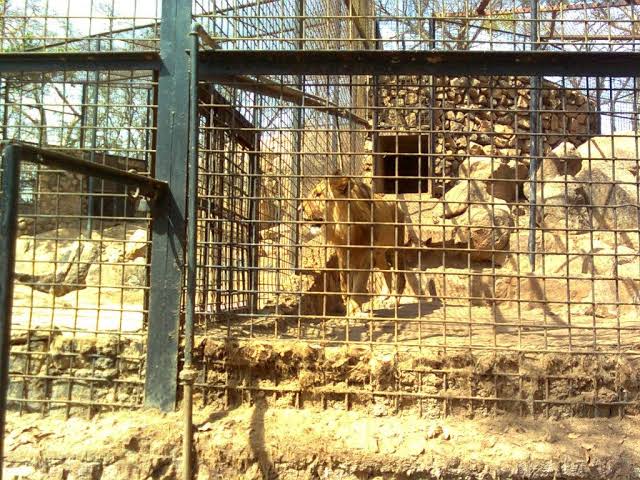 The Port Harcourt Zoo is located within Trans Amadi, Obio-Akpor Local Government Area in Port Harcourt, the capital city of Rivers State. It is widely regarded as the PH Zoo, and it is managed by the State government.
The zoo was established in 1974 by the Military Governor at that time, Alfred Diete-Spiff and it was officially opened to the public on 1 October 1975. It is one a major tourist attraction in the city and is considered one of Nigeria's leading conservation centres.
Disclaimer : No copyright infringement intended.
All rights and credits reserved to respective owners.
Conclusion
According to our research this are the top 10 Largest zoo in Nigeria as of the time of this write up. Do you have any addition or questions drop on the comment section