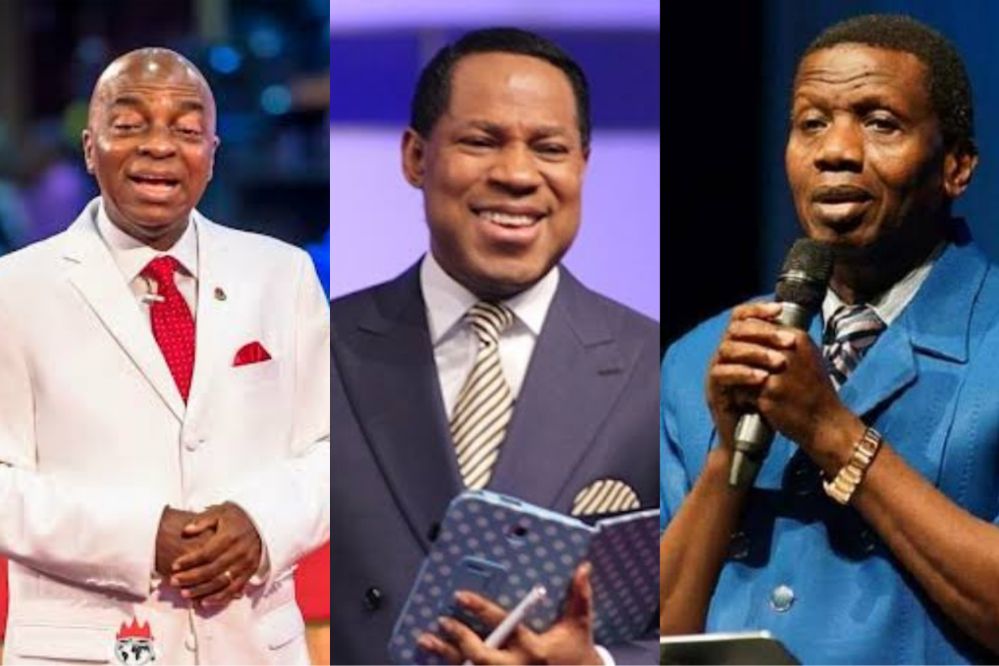 Many times we ask ourselves who are the richest pastors in Nigeria and their Net Worth in 2023, In the past or even currently we see pastors as set of human who dwell in well, But to them they are riches on earth amount to nothing because they all believe in heavenly riches. It is somewhat hilarious seeing we members of the church criticizing or blaspheming the pastor for his flamboyant lifestyle because your eyes are on the offerings and tithe you render during church service.

A pastor is someone with the authority to lead religious services. Pastors lead church services and help others worship. Pastor is a religious title used mostly in Christian churches. The pastor is a leader within a church who has been ordained and therefore given the authority to conduct religious services and their duties include preparing weekly sermons, preaching and conducting worship services. It's your responsibility to interpret biblical scripture for the congregation. You also provide care and counseling to church members and assist them in crisis situations.
Many politicians, businesspersons or government employees would be filled with envy if they saw the impressive assets and large bank accounts that many Nigerian pastors possess.
Without further ado, Auchijeffblog have gathered below the top 10 richest pastors in Nigeria and how they make their net worth.
Top 10 Wealthiest Pastors in Nigeria
1. David Oyedepo – $150 Million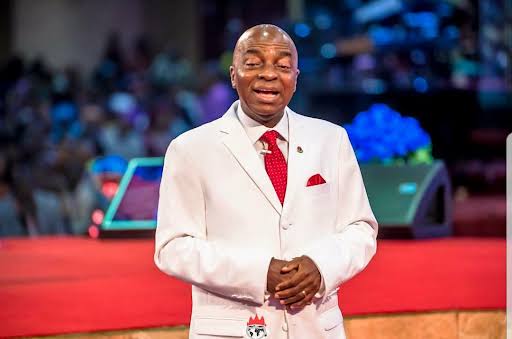 David Olaniyi Oyedepo who was born on the 27 of September 1954 is a Nigerian preacher, Christian author, businessman, architect and the founder of the Living Faith Church Worldwide, and presiding Bishop of the Faith Tabernacle in Ota, Ogun State, Nigeria. The church is also known as Winners' Chapel International.
Oyedepo studied architecture at the Kwara State Polytechnic Ilorin. He also received a PhD in Human Development from Honolulu University, Hawaii, US. Oyedepo worked briefly with the Federal Ministry of Housing in Ilorin before resigning to concentrate on missionary work. Not only is he the richest pastor in Nigeria, his also the richest pastor in the world.
In 1982 he married Florence Abiola Akano (now known as Faith Oyedepo). They have four children together (David Jr, Isaac, Love and Joyce).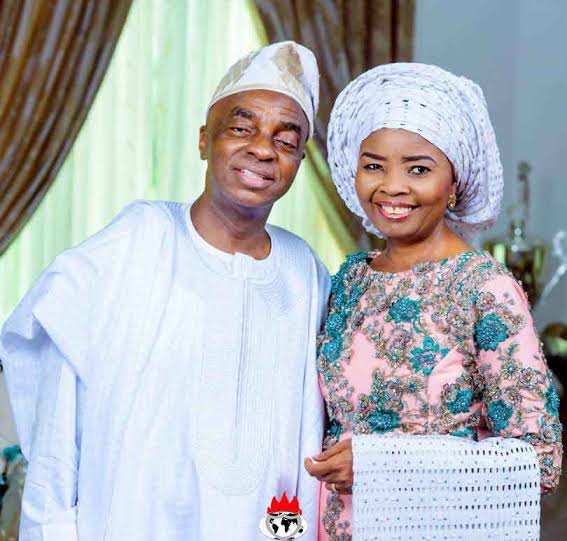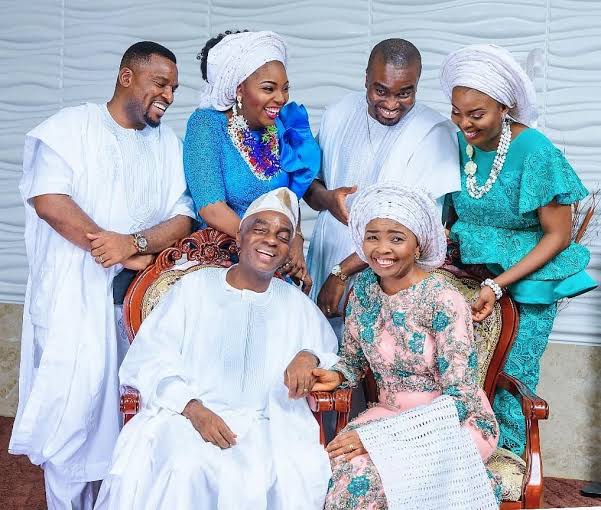 David Oyedepo Jr and Isaac Oyedepo were ordained as Pastors in May 2007 by Kenneth Copeland. His first daughter Love is married to Stephen Ogah, who also pastors in Winners' Chapel. Joyce Priscilla is the last child and second daughter. She married Abimbola Abodunrin in 2020.
2. Chris Oyakhilome – $126 Million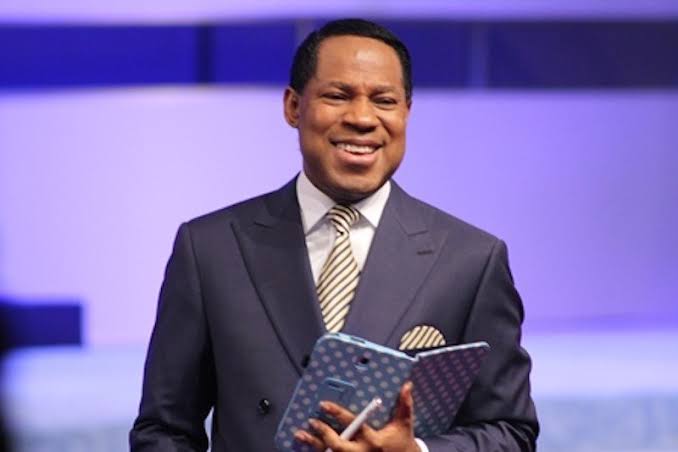 Christian Oyakhilome who is also known as Pastor Chris was born on the 7 of December 1963, He is the founder and president of LoveWorld Incorporated, also known as Christ Embassy, based in Lagos, Nigeria.Oyakhilome has an honorary doctorate in divinity from Benson Idahosa University. He is a graduate of Ambrose Alli University, Ekpoma, where he obtained a degree in architecture and an honorary Doctor of Science award.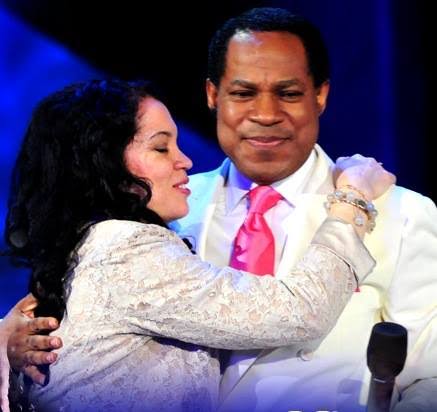 On 6 October 2018, Oyakhilome's first daughter Sharon Oyakhilome, married Phillip Frimpong; a Ghanaian man.
3. Enoch Adeboye – $110 Million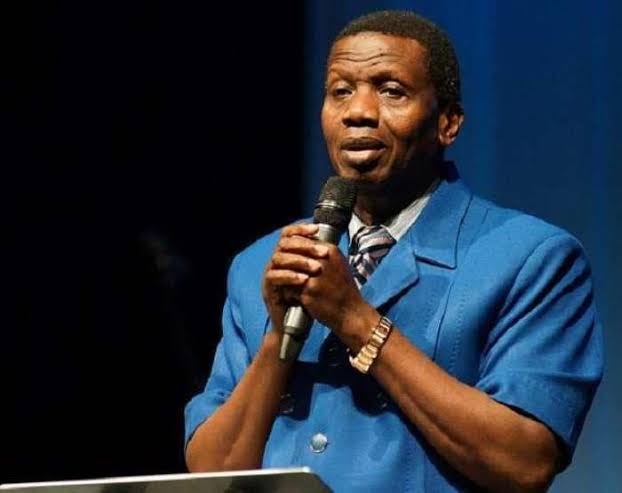 Enoch Adejare Adeboye is a Nigerian pastor and General Overseer of Redeemed Christian Church of God in Lagos. He was born on the 2 of March 1942 in Ifewara, near Ife, in Osun State, Nigeria. He was born into a very humble family background i.e his family was poor.
Enoch Adeboye started his education at Ilesha Grammar School Ilesha Osun State in 1956. He later furthered to the University of Nigeria Nsukka (UNN) in Nsukka, but because of the Nigeria Civil War, he completed his first degree in the University of Ife (now Obafemi Awolowo University), graduating with a Bachelor's degree in Mathematics in 1967.
In 1967 he got married to Foluke Adenike. They both have four children namely: Adeolu Adeboye, Bolu Adubi , Dare Adeboye and Leke Adeboye.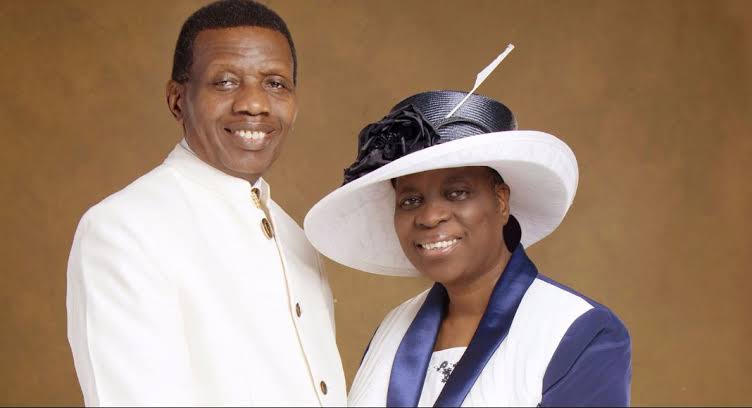 In 1969, he obtained a Master's degree in Hydrodynamics from University of Lagos. In 1975, he obtained a Ph.D. in Applied Mathematics from the University of Lagos. He holds a position as Professor of Mathematics at University of Lagos.
Daddy Adeboye joined the Redemed Christian Church of God in 1973 and served as an interpreter before he was ordained a pastor in the church by Pa. Josiah Akindayomi in 1975. He became General Overseer of the church in 1981.
4. TB Joshua – $100 Million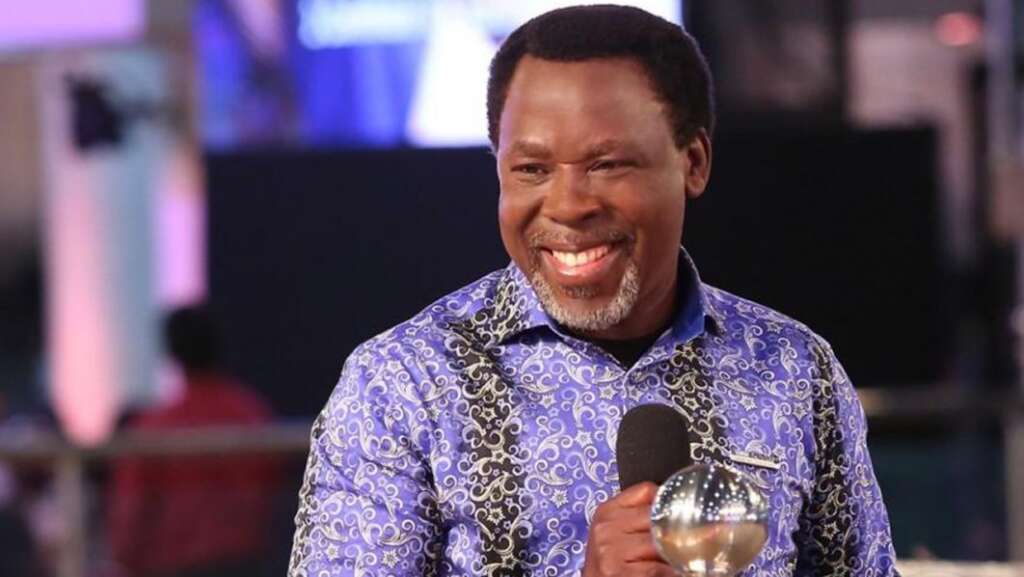 Temitope Balogun Joshua, popularly known as T. B. Joshua, was a Nigerian charismatic pastor, televangelist, and philanthropist. He was the leader and founder of Synagogue, Church of All Nations, a Christian megachurch that runs the Emmanuel TV television station from Lagos.
The names of his parents are Folarin Balogun (deceased mother) and Kolawole Balogun, a former translator. According to his what his parents told him, his birth was somehow surrounded by extraordinary events. For instance, he claimed that he was born after staying in his mother's womb for about 15 months. Second, he narrowly escaped death three days after his birth.
Prophet TB Joshua attended St. Stephen's Anglican Primary School for his primary education. Later, he proceeded to high school. Unfortunately, he dropped out before completing his secondary studies. T. B's spiritual journey started while in high school, where he was a leader of the Scripture Union.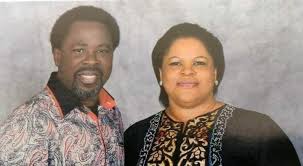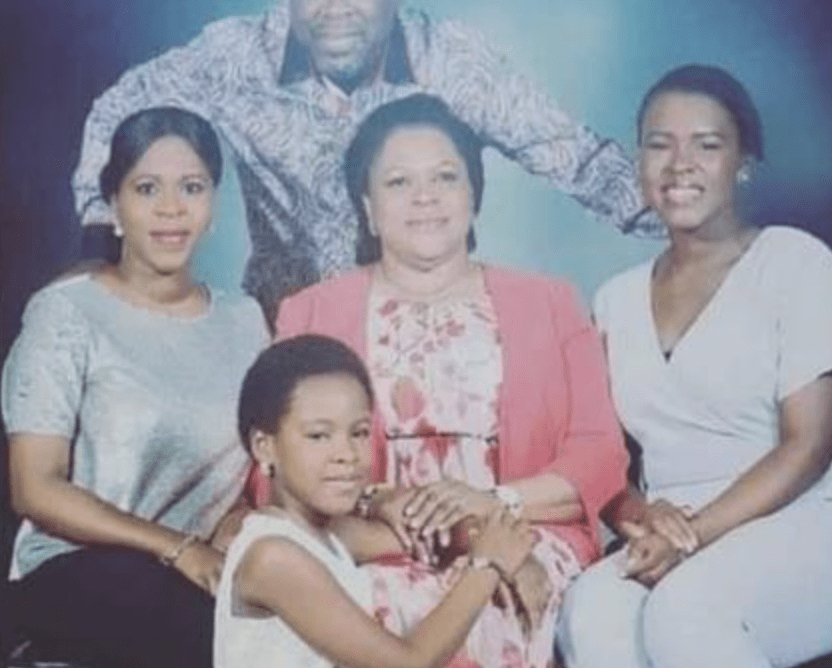 TB Joshua was a loving husband and father. He was said to be married and they both had three children, but only two are known to the public.
How did TB Joshua die? The televangelist's church broke the news about his death on June 5, 2021 but have not disclosed the cause. But on Saturday, June 5 2021, Prophet TB Joshua spoke during the Emmanuel TV Partners Meeting: "Time for everything — time to come here for prayer and time to return home after the service. God has taken His servant Prophet TB Joshua home — as it should be by divine will. His last moments on earth were spent in the service of God. This is what he was born for, lived for and died for.
5. David Ibiyeomie – $41 Million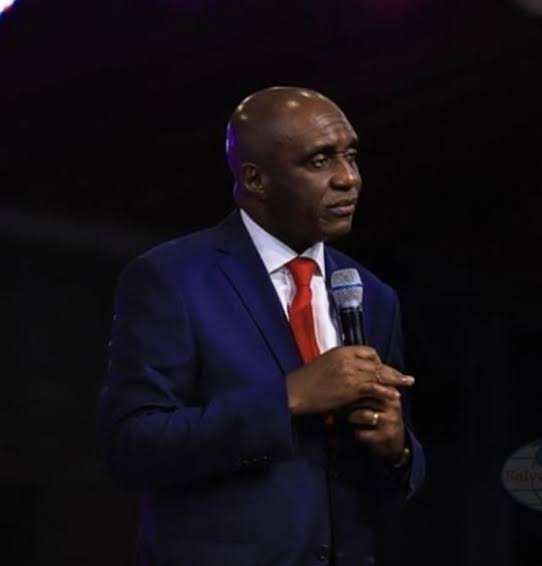 David Ibiyeomie is a Nigerian pastor, author, televangelist and the founder/presiding pastor of Salvation Ministries with its headquarters located in Port Harcourt, Rivers State, Nigeria.
Pastor Ibiyeomie spent his early life in Port Harcourt, Rivers state where he attended Banham Primay School from 1969 to 1974. He went to Government Comprehensive Secondary School Borikiri, Rivers state between 1974 and 1979 for his secondary education.
He was admitted into Rivers State University of Science and Technology, Port Harcourt in 1980 where he studied Microbiology. Pastor Ibiyeomie became born again in 1995. After he gave his life to Christ, he discovered his divine calling, and by the reason of that, he is a Pastor and teacher of the Gospel.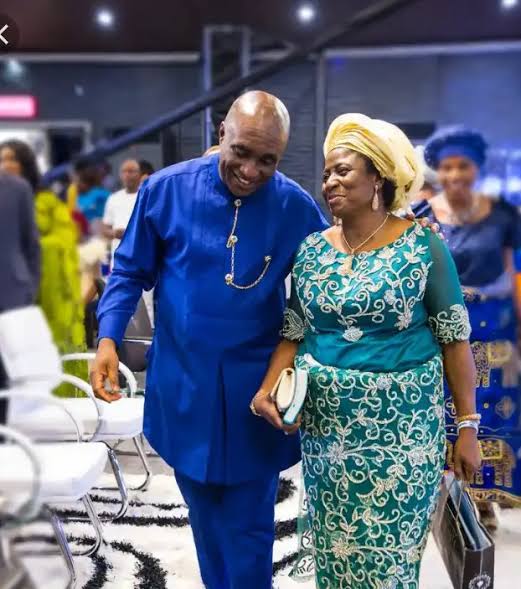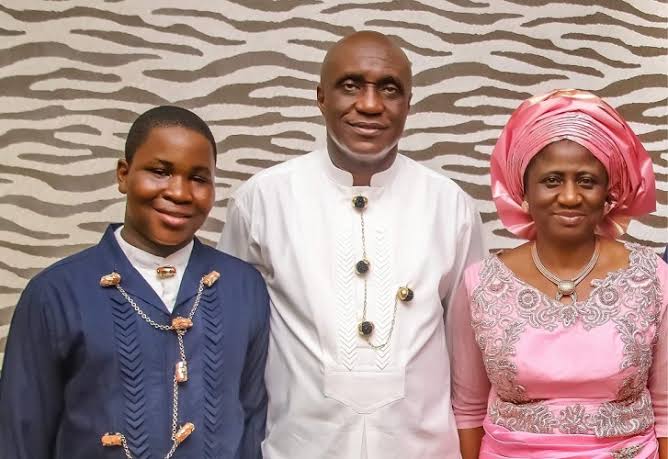 Pastor David Ibiyeomie is joyfully married to his beautiful wife, Pst. Mrs. Peace Ibiyeomie who is also a pastor by calling and they are blessed with a son, David Ibiyeomie Jnr. With this, it is evident that he is a happy man and no less happy father.
6. Ayodele Oritsejafor – $32 Million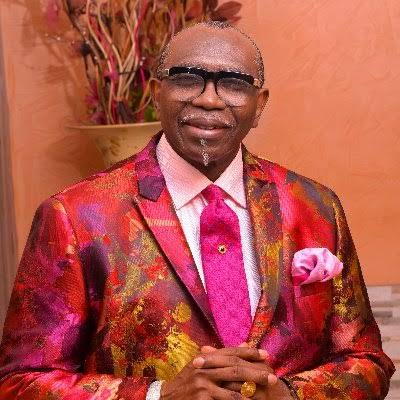 Ayodele Joseph Oritsegbubemi Oritsejafor, known as Papa Ayo Oritsejafor, is the founding and Senior Pastor of Word of Life Bible Church, located in Warri, Nigeria. He became the national president of the Pentecostal Fellowship of Nigeria on 7 February 2005, a position he held for five years.
In 1972, Oritsejafor became "born again" in an evangelical crusade held in Sapele, Nigeria. Oritsejafor enrolled at the All Nations For Christ Bible Institute, Benin City, Nigeria.
In July 2010, Oritsejafor was elected as the President of the Christian Association of Nigeria(CAN), the apex body of all Christians in the country. In doing so he became the first Pentecostal leader to hold the position.
Pastor Ayo Oritsejafor Ministries was the first to launch a Miracle crusade Lagos Miracle Crusade from Africa to world audience, via satellite, in 1987 with evangelist Joe Martins.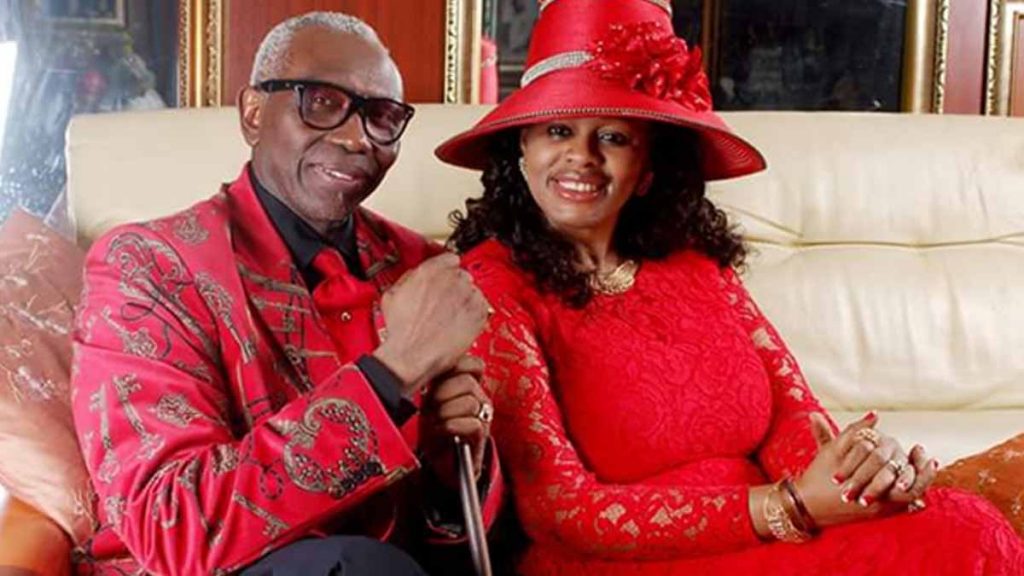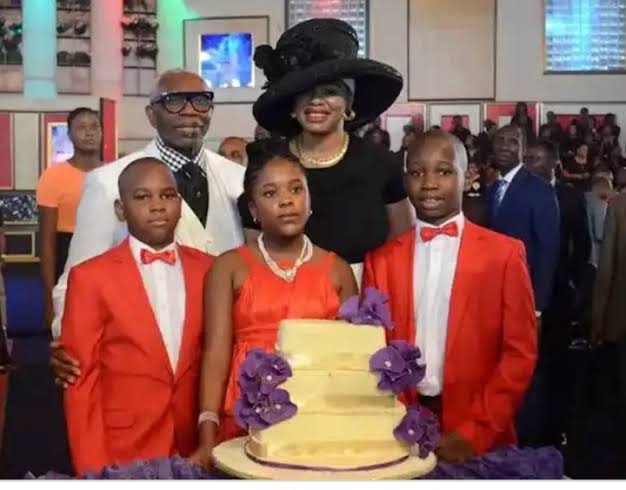 Pastor Ayo is happily married and resides in Warri, Delta state Nigeria, with his dear wife Helen and three children – two males and a female.
7. Sam Adeyemi – $30 Million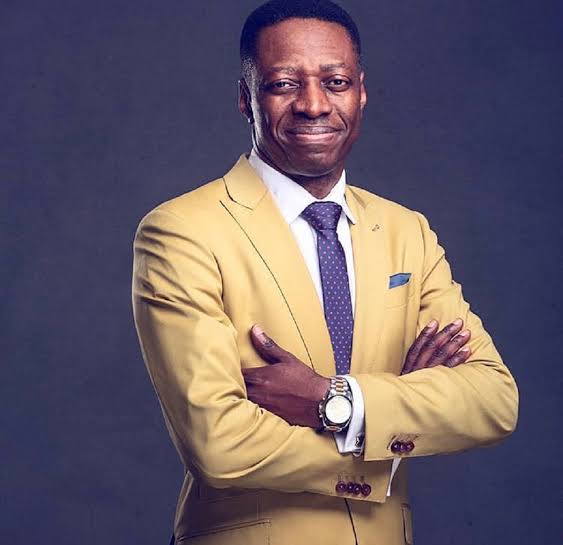 Sam Adeyemi is a Nigeria pastor, public speaker, writer, mentor with a net worth of $30 million. He is also the founder and currently the Senior Pastor of Daystar Christian Centre, Nigeria. Daystar is one of the largest growing churches in Africa which started in 1995 with only a few people when it started but now boast of over 30,000 members.
He was born on February 3, 1967 to Chief SB Adeyemi in a village called Ndayako which is close to Mokwa Niger State Nigeria. Adeyemi is from Odo-Ere, Yagba, Kogi State Nigeria.
He studied Civil Engineering in kwara state university, where he obtained his Higher National Diploma . Thereafter, he went to Regent University, Virginia, USA to obtain a Doctorate in Strategic Leadership in 2017.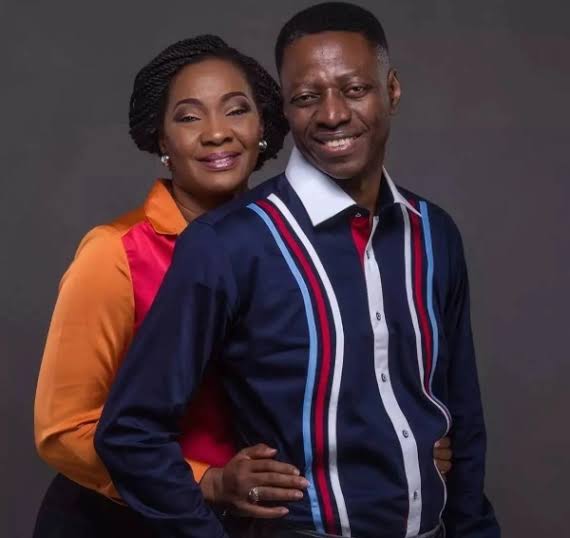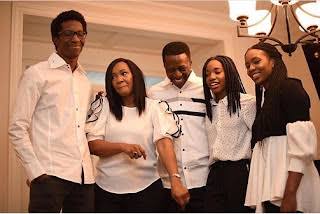 He is married to Nike Adeyemi, a global speaker & minister, and they are blessed with three children. Pastor Sam Adeyemi is married to Adenike Adeyemi, and their marriage is blessed with three children. He met his wife, Adenike Adeyemi in his church and they got married in 1993.
8. Johnson Suleman – $25 Million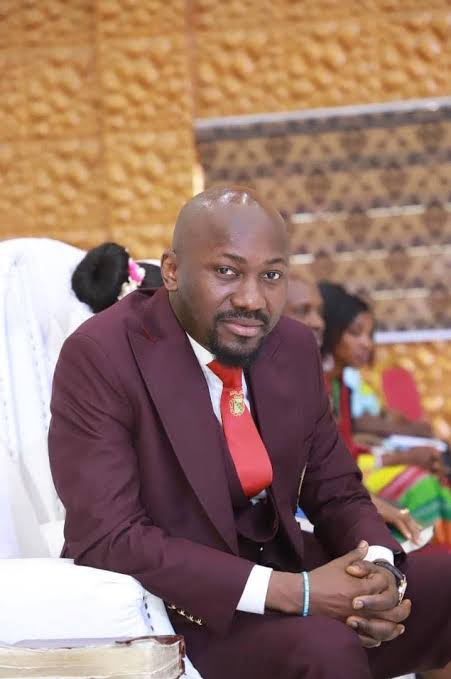 Johnson Suleman is a Nigerian televangelist and the senior pastor and general overseer of Omega Fire Ministries International, a church with its headquarters in Auchi, Edo State. After working as an assistant pastor in the Armor of God Church in Lagos from 1998, he started Omega Fire Ministries in 2004.
He founded the Omega Fire Ministries while functioning as an associate minister in the Armor of God Church in Lagos from 1998. He established Omega Fire Ministries in 2004.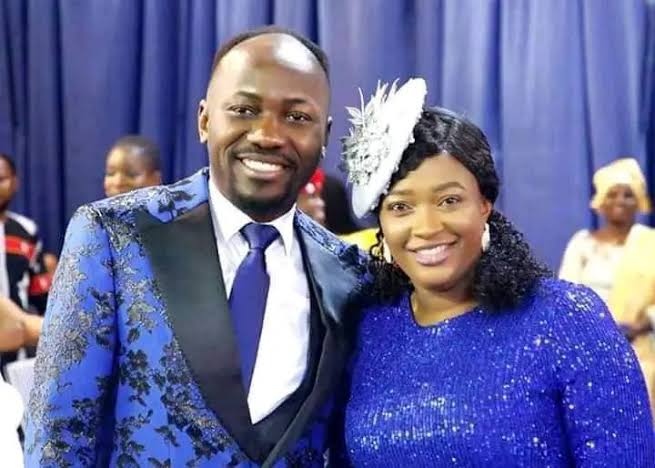 Apostle Johnson Suleman studied Mass Communication. He got a Doctorate certificate in Philosophy. He is one of the richest Pastors in Nigeria. He is happily married to Reverend Lizzy Johnson Suleman. Together, they gave birth to two children, Divine Johnson Suleman and Ebenezer Johnson Suleman.
9. Matthew Ashinmolowo – $20 Million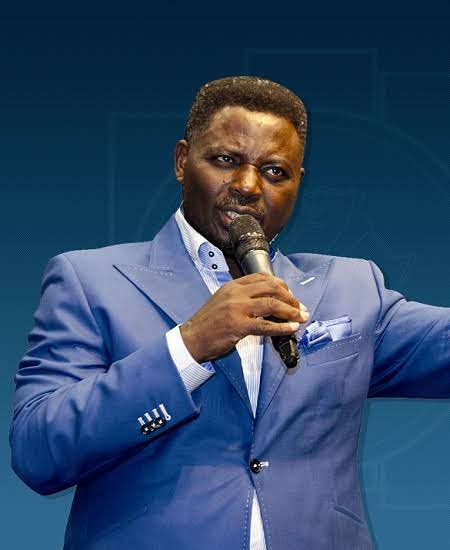 Matthew Ashimolowo is a Nigerian clergyman, the senior pastor of Kingsway International Christian Centre in London, United kingdom. He was born in Kaduna which is the Northern part of Nigeria on the 17th of March 1952; and born to Muslim parents, he is the 4th in a family 5 children.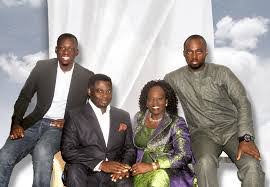 Micheal Ashimolowo and his wife are proud of two sons, Tobi Ashinmolowo and Tomi Ashinmolowo.
10. Biodun Fatoyinbo – $16 Million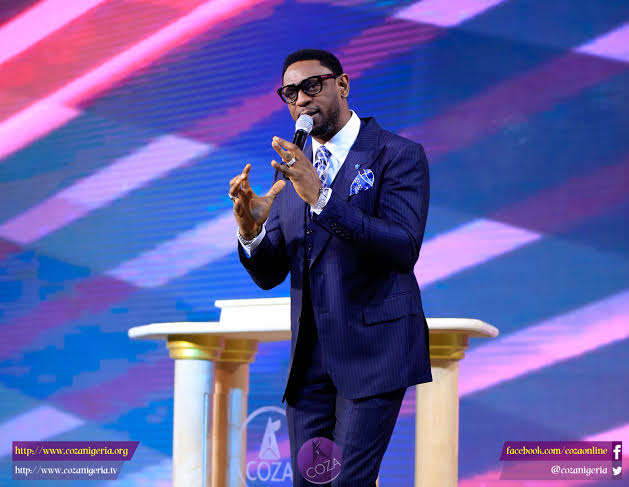 Biodun Fatoyinbo was born on the 1st of January,1976 which puts him in his mid-forties. He is the Senior Pastor of the Commonwealth of Zion Assembly (popularly known as COZA). COZA is a popular church with branches in Abuja, Ilorin, Lagos and Port Harcourt in Nigeria.
He was born in to the family of four and attended the University of Ilorin where he started the church in 1999. Fatoyinbo is married to Modele Fatoyinbo and blessed with four children. Rev. Biodun Fatoyinbo Wins Leadership/Mentorship Personality Of The Year At SGTV Award 2021. He attended the University of Ilorin but did not get to complete his education in the school. He then moved on to the University of Benin.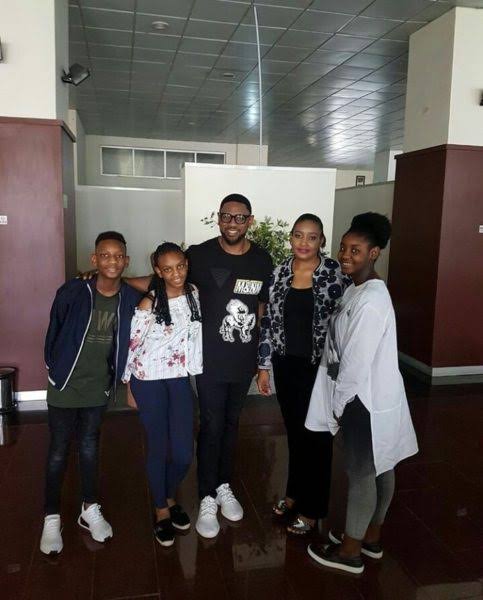 Biodun Fatoyinbo is married and lives in Abuja, Nigeria with his wife, Modele Fatoyinbo. This couple are blessed with four children.
Disclaimer : No copyright infringement intended.
All rights and credits reserved to respective owners.