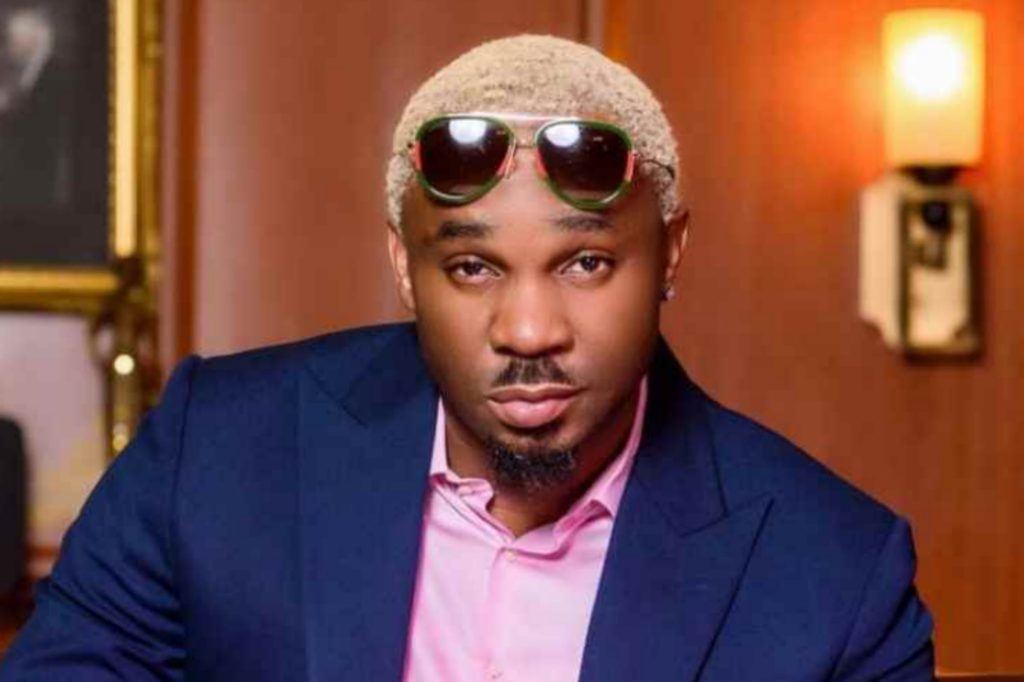 Everything you need to know about Pretty Mike of Lagos: Who is Pretty Mike, date of birth, age, real name, career, Net worth, state of Origin, children, controversy, wife.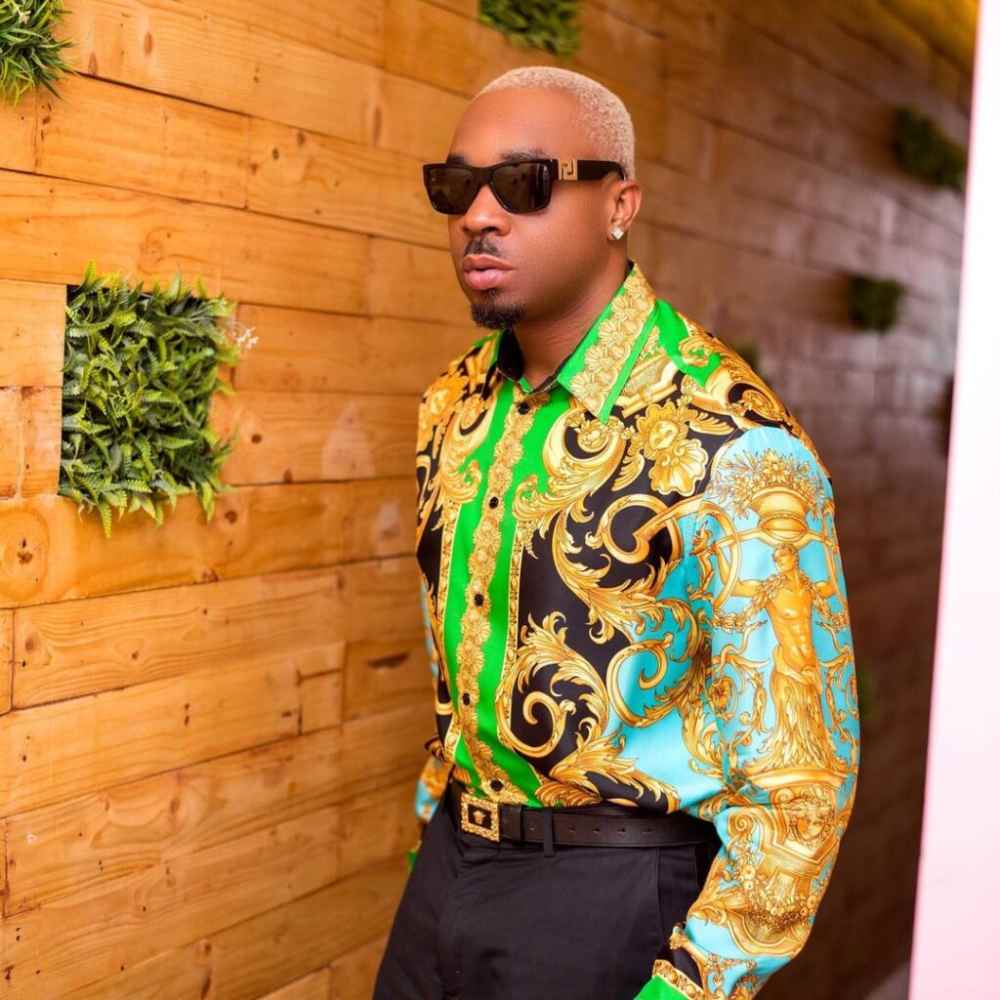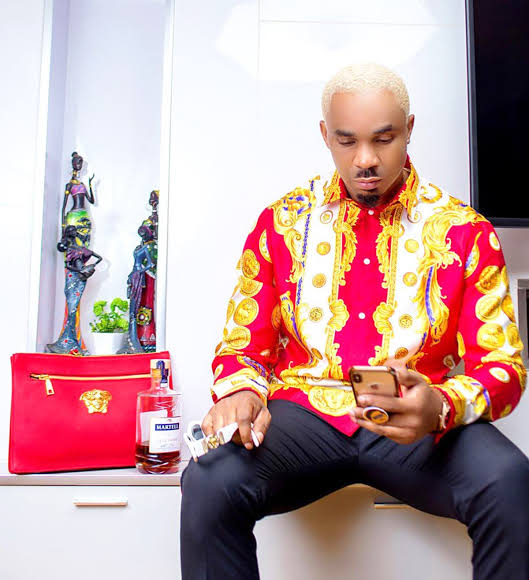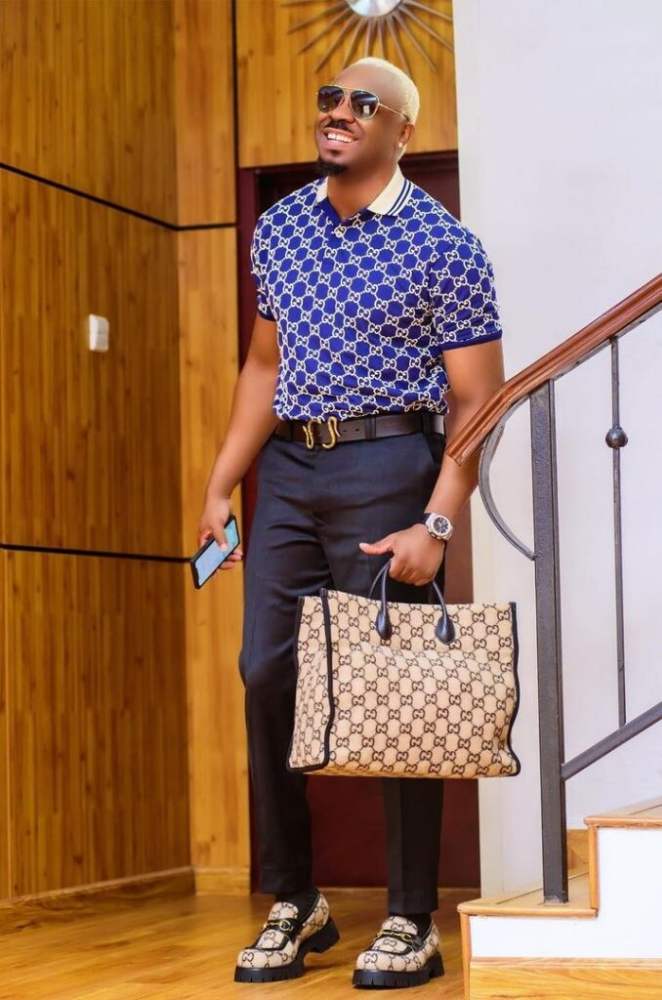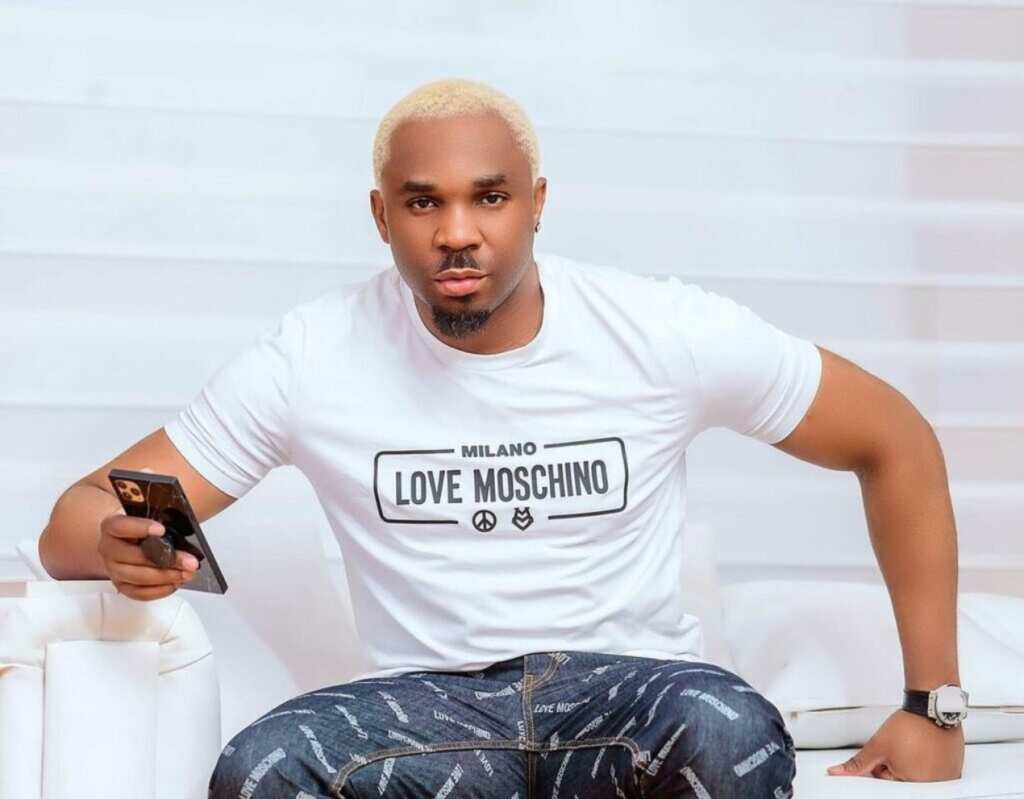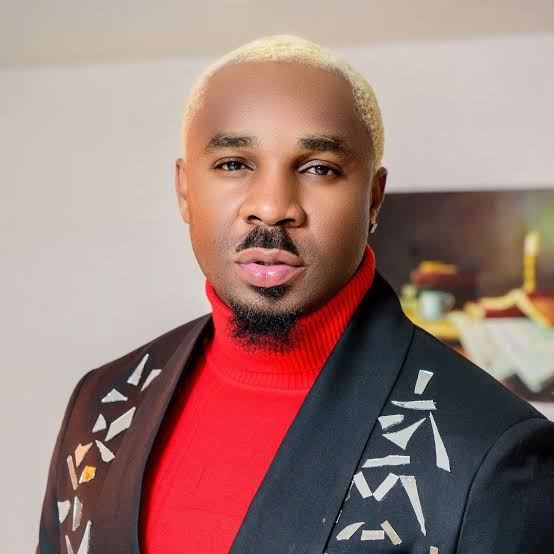 Pretty Mike Biography
Who is Pretty Mike? Mike Eze Nwalie Nwogu is a popular Nigerian socialite and Entrepreneur but he is famously known as "Pretty Mike of Lagos" was born on the 28 of October 1987 in Lagos, Nigeria. He hit the spotted when he start spending money which made him gather more followers on Instagram.
Pretty Mike Background Data
| | |
| --- | --- |
| Real Name: | Mike Eze Nwalie Nwogu |
| Nickname: | Pretty Mike of lagos |
| Date of birth: | 28th of October 1987 |
| Age: | 33 years old |
| Career: | Enterpreneur |
| Nationality: | Nigerian |
| Religion: | Christainity |
| Gender: | Male |
| Marital Status: | Single |
| Net Worth: | $1 Million |
What does Pretty Mike do for a living? This are one of the many questions people ask due to the anomalous way he spends money but Auchijeffblog reports that Pretty Mike established the Club Uno formerly known as Q club alongside his brother. He is also into logistic businesses such as the transportation of textile materials.
Aside from the club he runs with his brother in partnership with Cubana Group of Obi Cubana, he makes a living out of other businesses like transportation of textiles and endorsement deals with brands such as Remy Martin, Leisure Homes, and T20 Luxury.
Pretty Mike Educational background
Base on his educational background there is no doubt that he attended the best school although he was born in Nigeria but he had an early life in Houston, Texas but unfortunately his primary and secondary school education haven't been uncovered yet.
But we know that during his tertiary Pretty Mike studied Computer Engineering in Texas University before relocating to Lagos Nigeria to establish Club UNO alongside his brother Frank Nwogu (Don Nero) in ikeja.
Pretty Mike Age
How old is Pretty Mike? Pretty mike of Lagos was born on the 28th of October 1987 and currently as at the time this article was published he is 33 years old
Pretty Mike Real Name
What is pretty Mike Real name? The well known socialite known as Pretty Mike of Lagos real name is
Pretty Mike Personal Life
Is pretty mike in a relationship? No, Based on the fact that pretty Mike is in a relationship, There is no evidence that pertaining that yet, however, according to his post social media post and the entrance he made during actor Williams Uchemba's wedding, the socialite claimed the pregnant women that accompanied him to the wedding are his wives.
Pretty Mike Controversies
"He once named his pet snake Toke Makinwa, which is a name of a Nigerian top Tv presenter and due to this he was heavily rebuked by people".
"He put some ladies on a leash like a dog to attend an event and he was arrested for it".
"His latest antics caused a major uproar on media headlines when he went to actor Williams Uchemba and Brunella Oscar's wedding with six heavily pregnant women on toll claiming he is the father of the unborn children".
On many occasions the way he treats women is uncalled for just in 5 years you would agree with me that pretty Mike have made rounds on social media and this usually happens when he is invited to an event.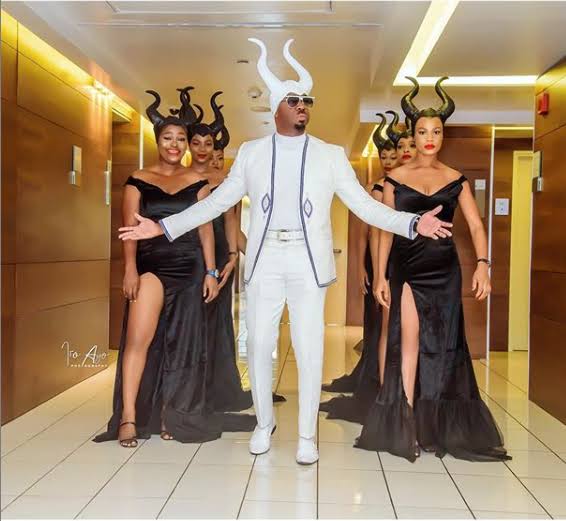 In 2016, pretty Mike was invited to an event and he was spotted with two female dressed in black with a mask and a dog chain attached to their neck as he walk around with the leash on his hands.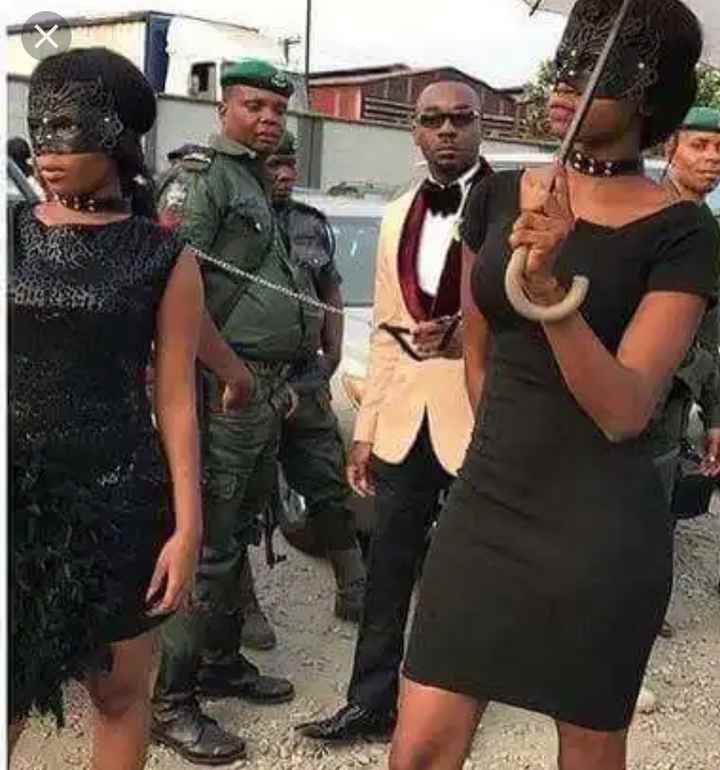 In 2020, pretty Mike was spotted with six pregnant in an event he was invited to and they were on the same attire as always.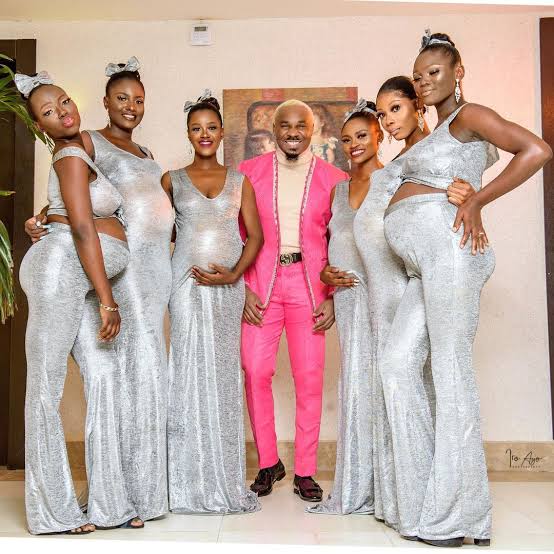 In August 2022, the renowned socialite, Eze-Nwalie Nwogu, popularly known as Pretty Mike of Lagos stormed an event with fake bishops appearing in priestly garb.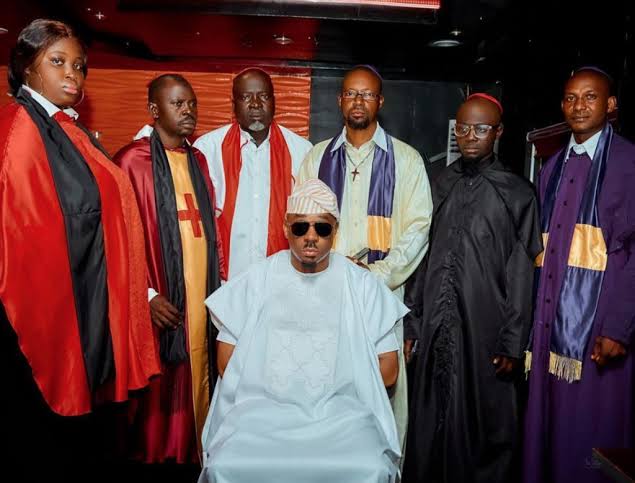 In 2022, Pretty Mike was invited to Don jazzy's Mother burial and without no doubt many would have been expectant to see which mode of entrance his going to use, He stormed the places with more that eight women putting on a giant [email protected] as trousers which many found hilarious.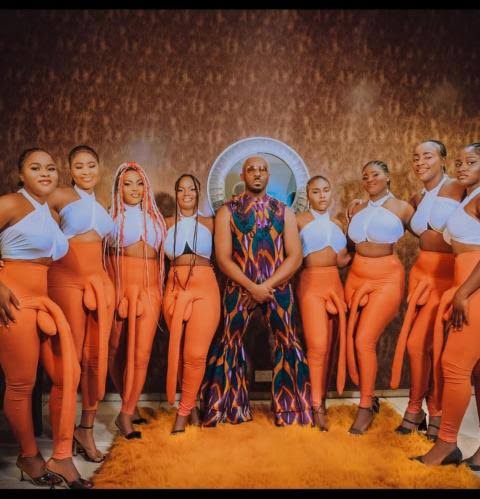 Pretty Mike Cars
Pretty Mike who is a club owner in Lagos state. He is a controversial socialite who is known to have penchant for white expensive cars.He uploaded a picture of his whips which all had a matching colour on his Instagram account with the caption below.
He wrote;
"Forgive anyone who has caused you pain or harm…Keep in mind that forgiving is not for others. It is for You…Forgiving is not forgetting. It is remembering without anger. It Frees up your power, heals your body, mind and spirit. Forgiveness opens up a pathway to a new place of peace where you can persist despite what has happened to you 🙏🙏………."Babe I have Forgiven You"
See images Below;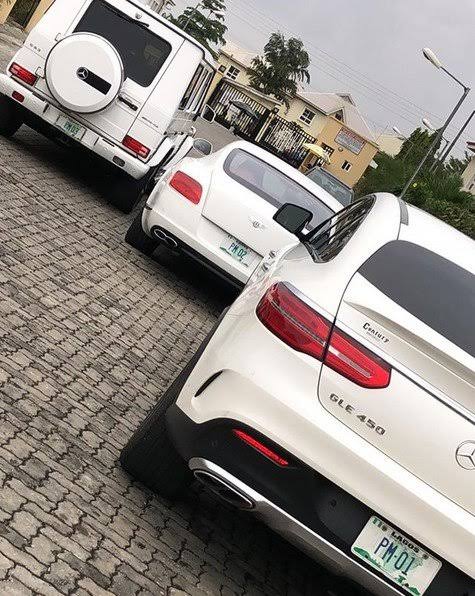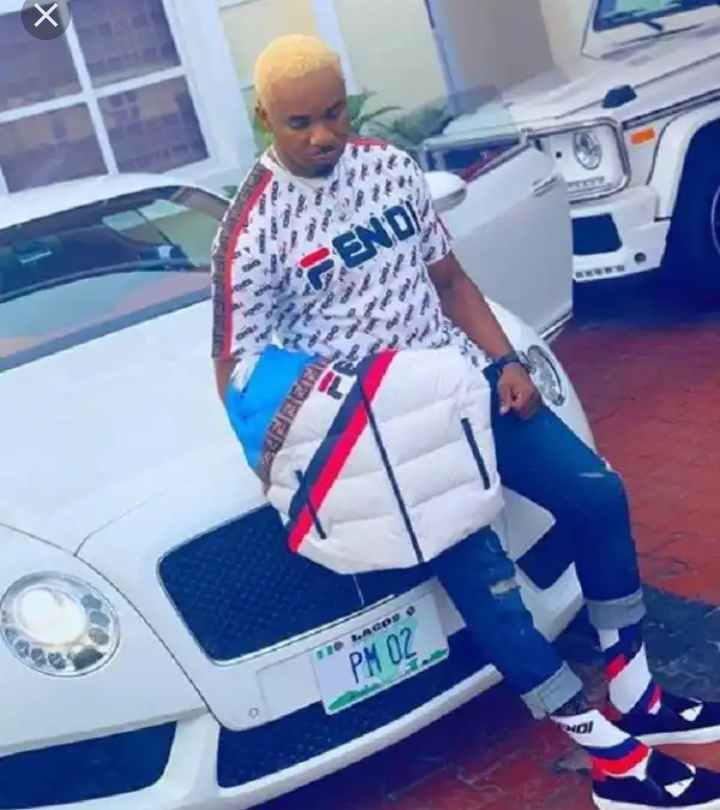 Most people think and sees Pretty Mike as living fake life but actually this young man is rich and doing well in his business, his garage is flooded with expensive cars like Bentley Continental, Lamborghini Avantador, Mercedes Barbus Jeep and other SUV Cars.
Recently the popular club owner decided to gift himself new Multi-mullioniare exotic Lamborghini Urus which is said to worth Millon, according to Opera News, Pretty Mike is worth over $1million and still counting, he has gotten crictics and has been dragged on social media for treating ladies like slave while some of his colleagues always laugh at him whenever he uploads photos of him treating ladies as rags.
See images Below;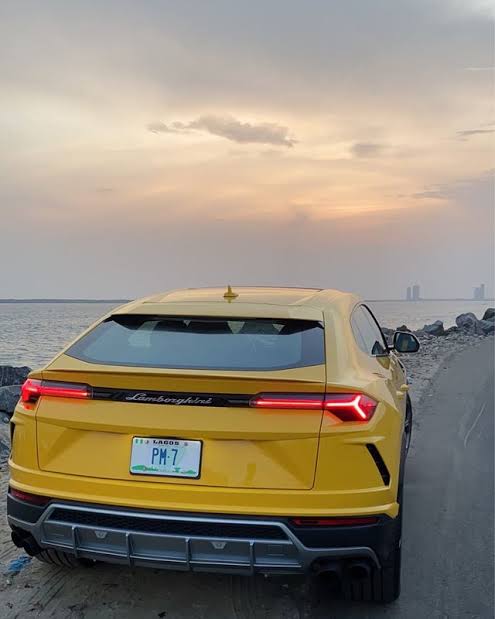 Pretty Mike Social Media
Pretty Mike interesting personality has drawn the attention of many who actively engage with him on Instagram. As at the time this article was published he has over 560,000 followers on Instagram, the picture-based social network.
Instagram handle: @prettymikeoflagos
Pretty Mike Net Worth
Pretty Mike of Lagos net worth as at the time this article was published is estimated to be $1 Million (One Million Dollars) which he made from her career as an Entrepreneur.
Aside from the club he runs with his brother in partnership with Cubana Group of Obi Cubana, he makes a living out of other businesses like transportation of textiles and endorsement deals with brands such as Remy Martin, Leisure Homes, and T20 Luxury.
Disclaimer : No copyright infringement intended.
All rights and credits reserved to respective owners.