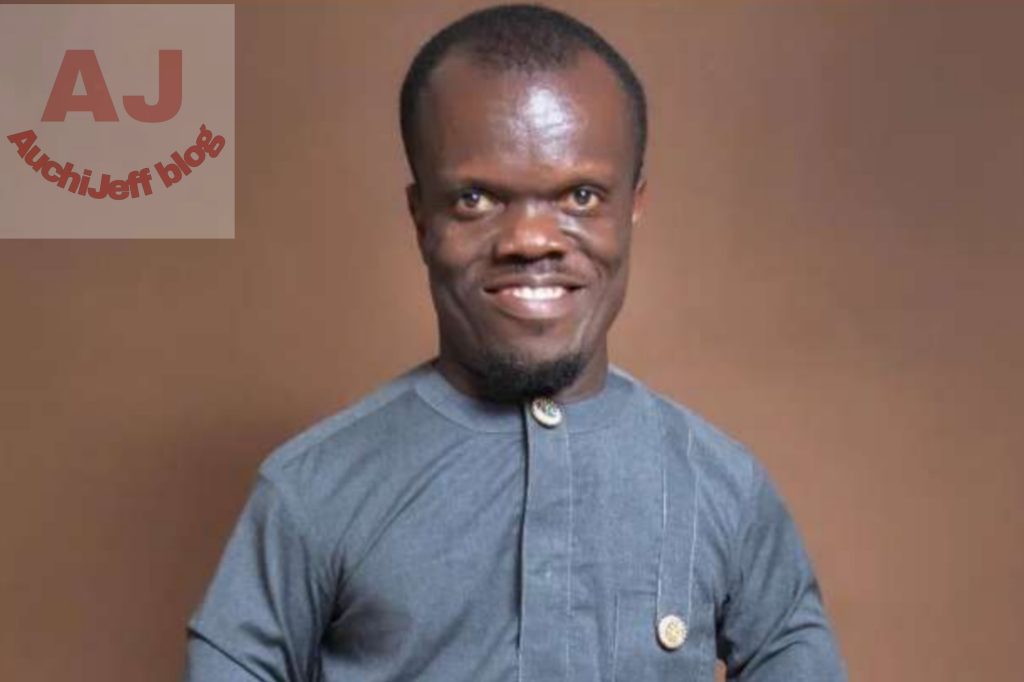 Auchijeffblog blog is known by majority to be a content writing site that ensure to give you up to date biography and other news update. In this article, just as it is stated below Auchijeffblog will be taking you on a full tour on Victor Nwaogu biography and more details on his personal life alongside his net worth.

All you have to do is to keep reading so as to be enlightened because Auchijeffblog will be bringing to light more details about Victor Nwaogu.
Nkubi is no doubt, one of the funniest comedians in the Nigerian just for creating comedy contents, with this act Nkubi has gathered many followers especially on YouTube and other social media platform.
He is known to act most if his comedy skits with the likes of Broda Shaggi, Officer Woos, amongst others. In this article Auchijeffblog will be bring to light Nkubi's biography, date of birth, age, early life, family, parents, siblings, spouse, education, entertainment career, net worth, houses, cars, social media handles and everything else you'd love to know about him. Don't forget to drop us a comment and share to your friends at the end of the article.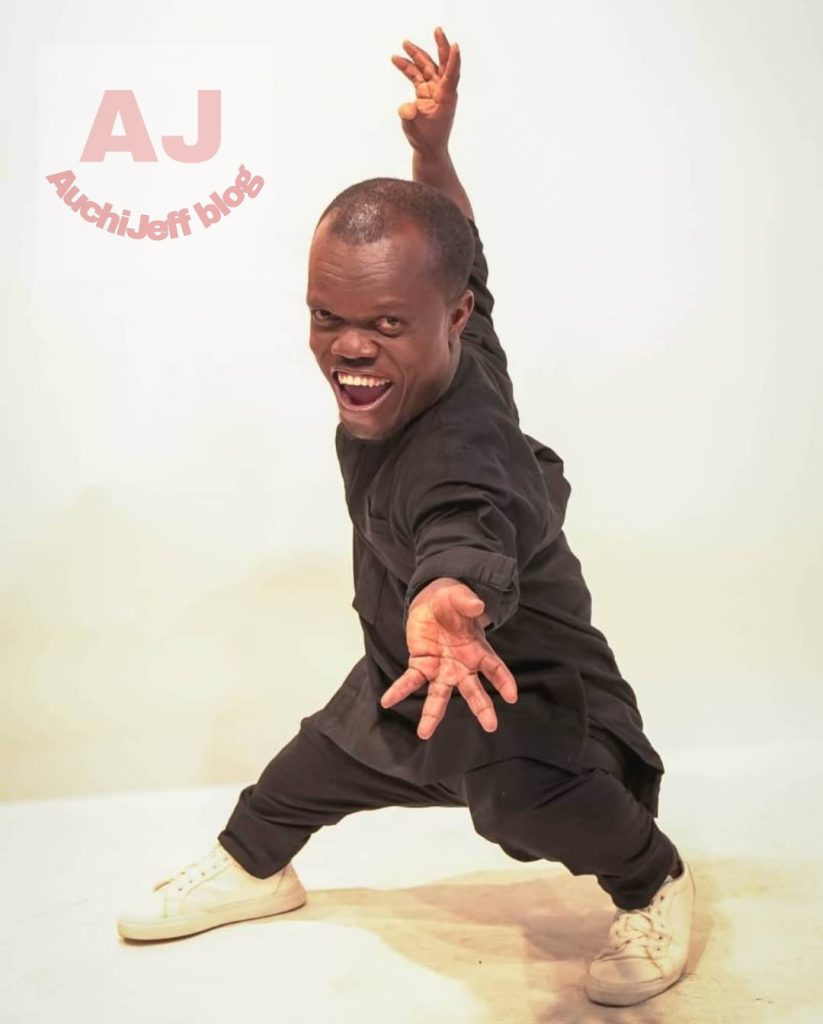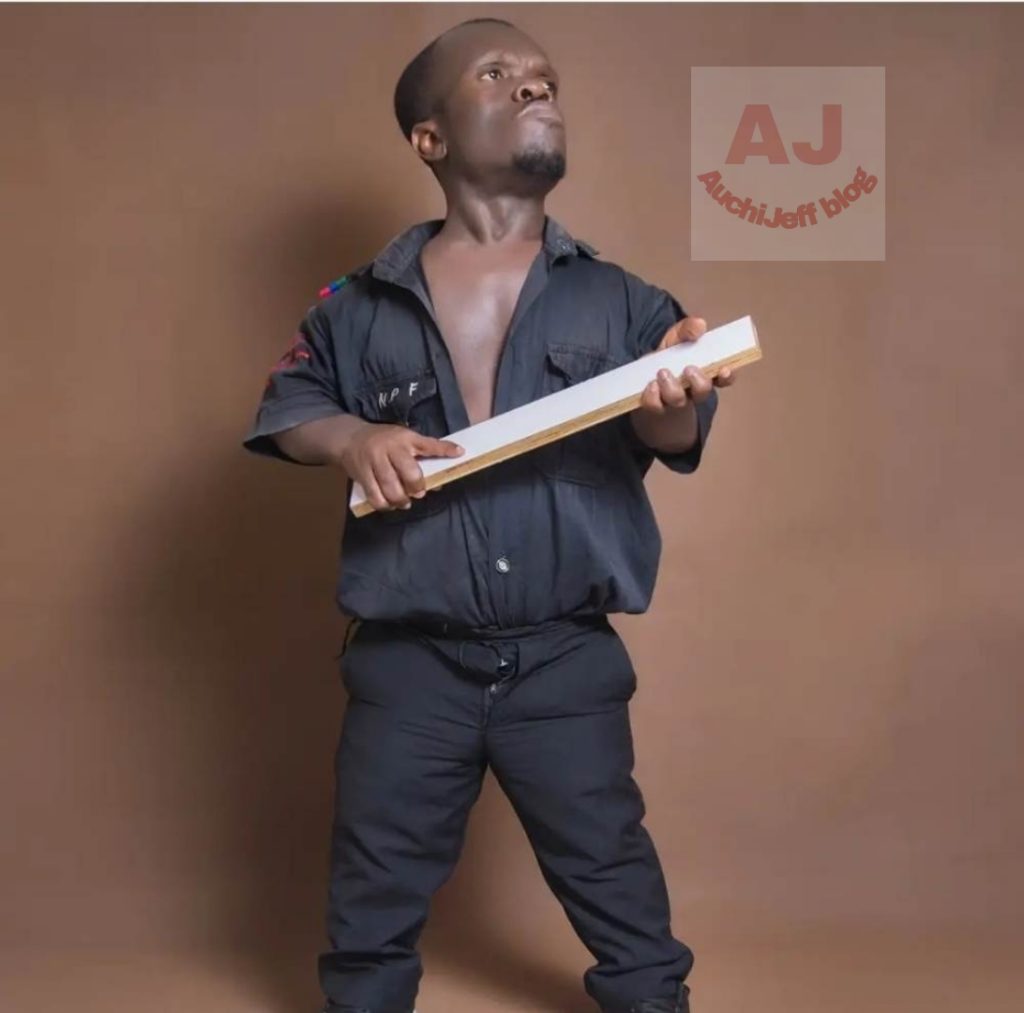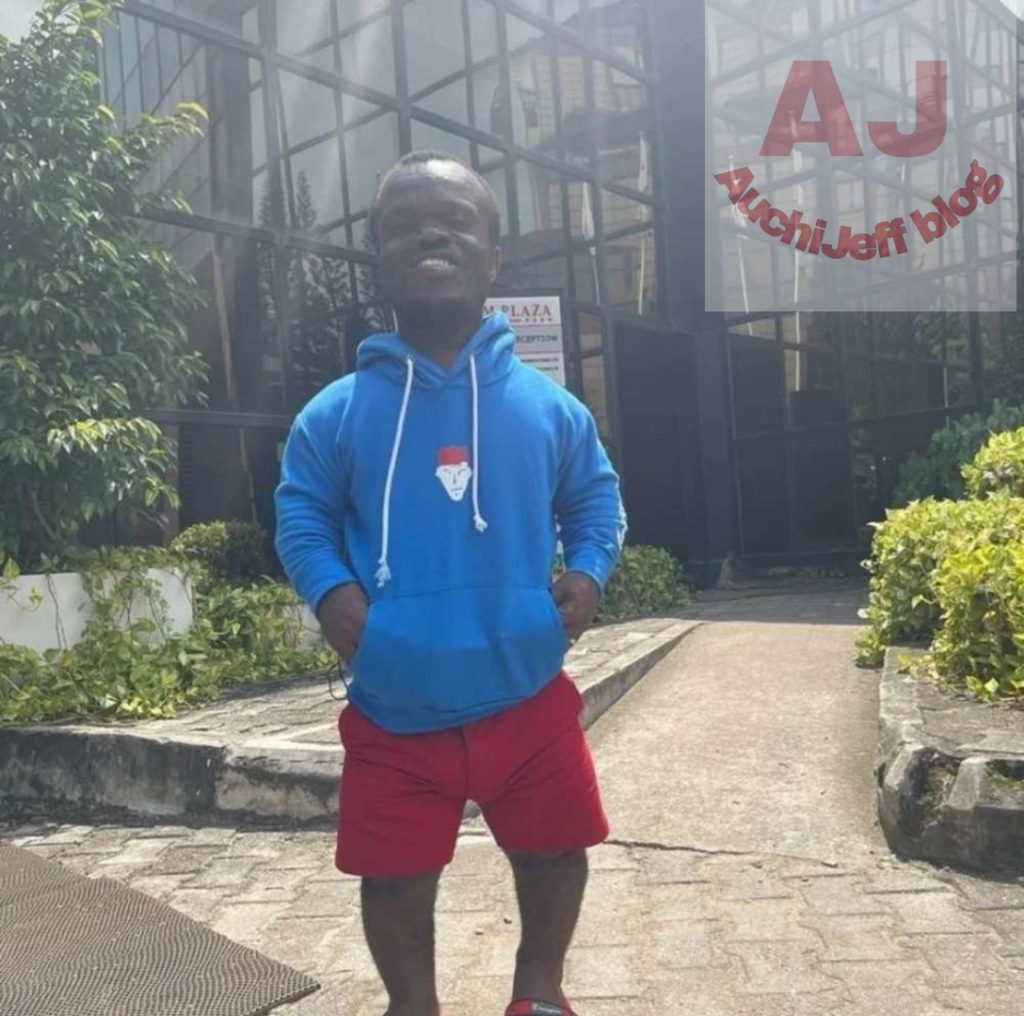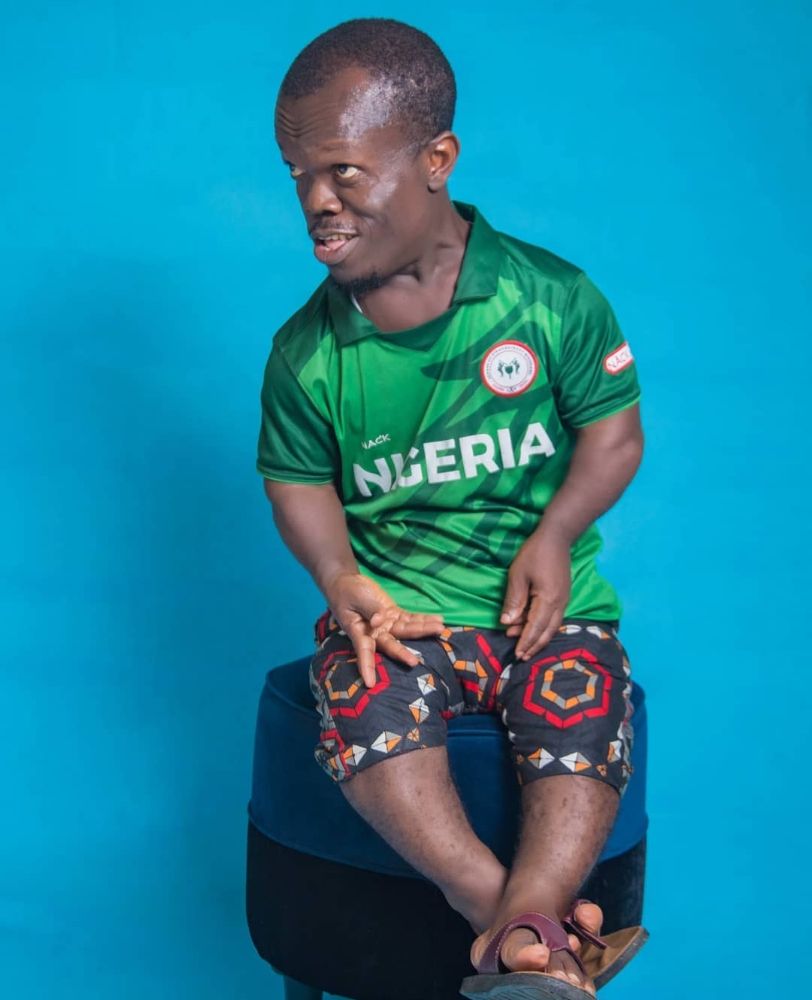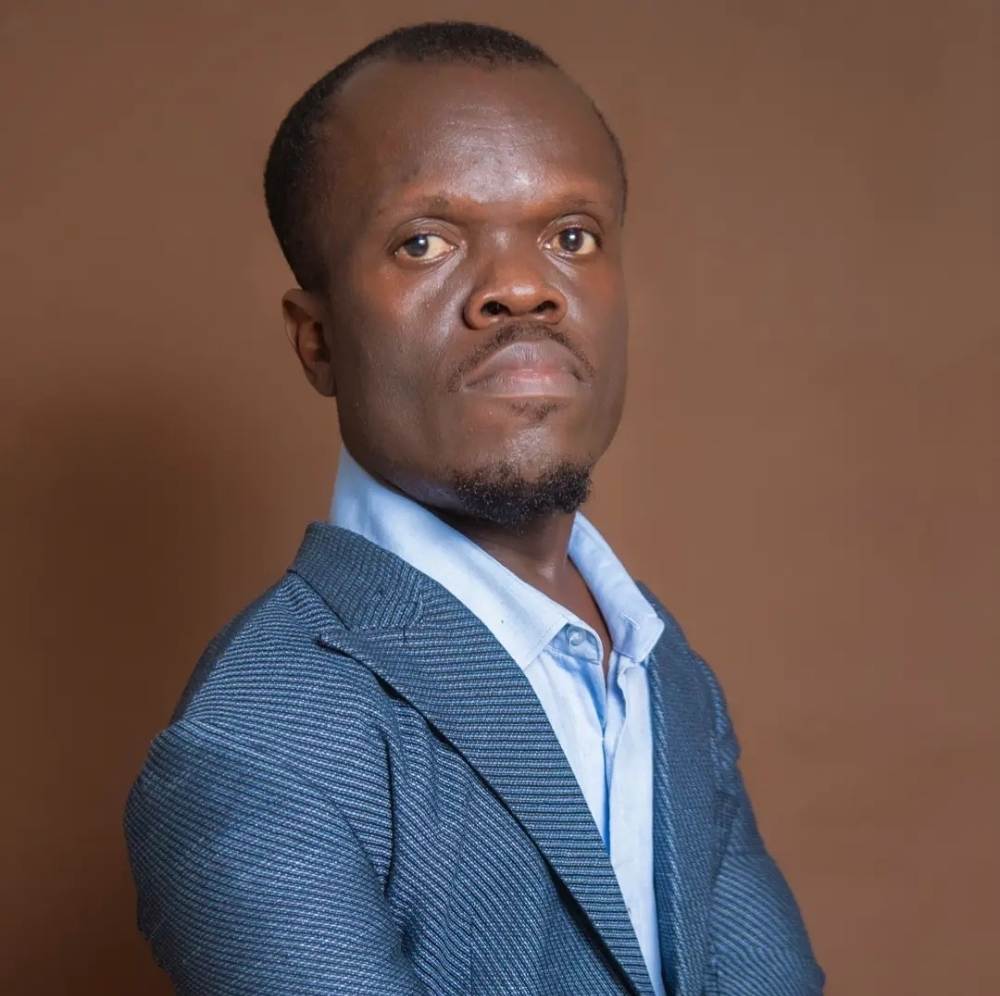 Nkubi Biography
Who is Nkubi? Victor Udochukwu Nwaogu is popularly known as Nkubi or small stout is a Nigerian TV presenter, voice-over artist, and actor. He is popular for featuring as small stout in many comedy skits alongside Officer Woos and Broda Shaggi who is also a Nigerian comedian, actor, songwriter and musician.
Small Stout hit the spotlight in the entertainment space right after a video of him appearing with comedians like Brother Shaggi, Officer Woos hit the internet, his numerous videos were well received by the audience due to his stature and his out of the world style of reeling out his comedy.
Nkubi Basic Information
| | |
| --- | --- |
| Real Name: | Victor Udochukwu Nwaogu |
| Stage Name: | Nkubi, Small stout |
| Career: | Actor, Comedian |
| Date of Birth: | 18 of August |
| Age: | Not Available |
| State of Origin: | Imo State |
| Religion: | Christianity |
| Spouse | Ofoegbu Vivian Nkeiruka |
| Nationality: | Nigerian |
| Net Worth: | $200,000 |
Nkubi Career
He gained much popularity after he immediately took over WhatsApp stickers and memes. Nwaogu, who is fond of referring to himself as a 'little person', has been in the industry for more than a decade.
Nkubi also has a YouTube channel where he churns out comical content for the amusement of his viewers. He also works with Wazobia FM, is also a TV presenter, voice-over artist, and a content creator.
He also features in comedy skits of Samuel Perry, the Nigerian comedian better known as Broda Shaggi. He describes his passion for entertainment as overpowering and does not wish he was in any other field. According to Nwaogu, he feels that his height prevents him from accessing big roles as most movies revolve around people of average height.
Nkubi Education
Which school did Nkubi attend? Although we are certain that Nkubi is a graduate but the primary school he attend is not known yet, but upon the completing his primary school education, he enrolled at the Ajao Estate Jr Grammar School, Ajao Estate, Lagos for his SSCE certificate.
Later on, He further his education by securing an admission in the prestigious University of Ibadan, where he graduated with a bachelor's degree in Theatre Arts.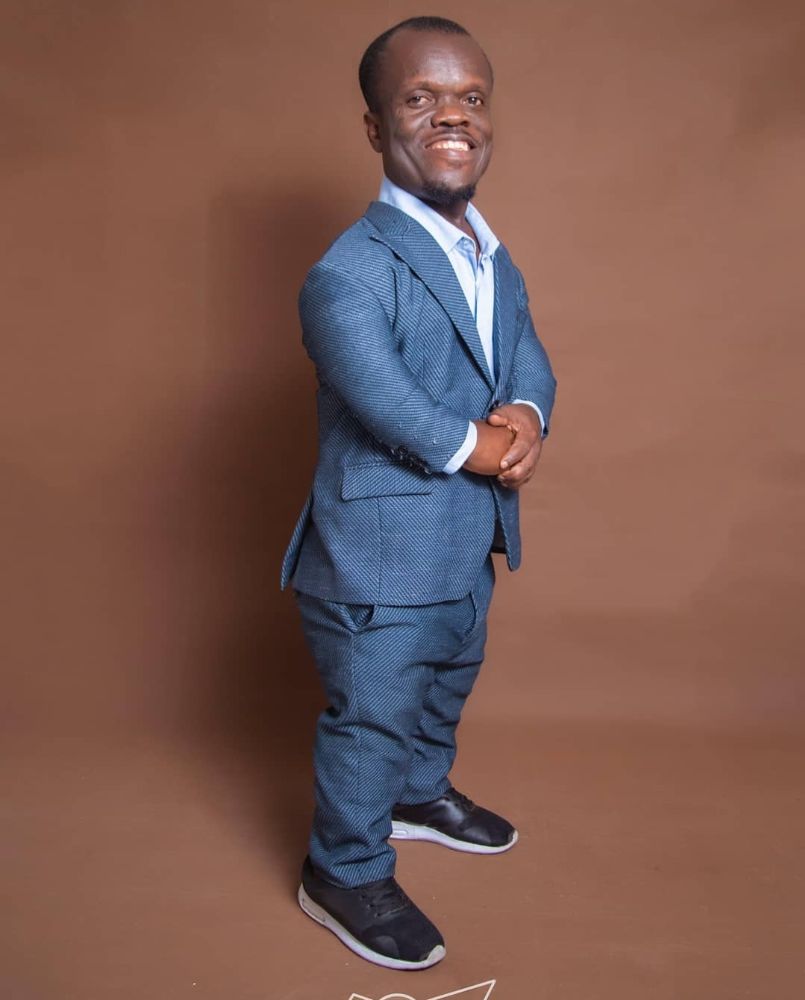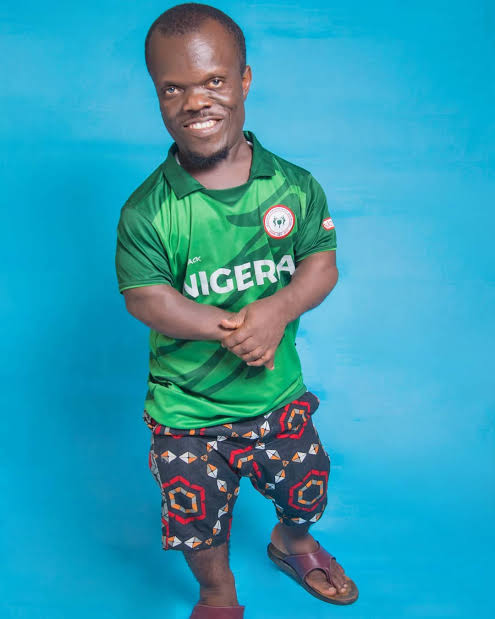 Nkubi Age
How old is Small stout? Many humans mostly classify some persons based on their age and appearance but for Nkubi case he is short in nature and
Nkubi Real Name
What is Small stout Real Name? The well known comedy who is well notable by his height who we all know as "small stout" real name is Victor Udochukwu Nwaogu.
Nkubi Personal Life
Is Nkubi Married? Yes he is married. On the 21 of February 2021, He wrote; "It is official NWAOGU'S (MY 4FT LIFE WITH MY WIFE) Make e for no loss. As others dey talk, "I am of(f) the Market."
Nkubi, who works with Wazobia FM, is also a TV presenter, voice-over artist, and a content creator. Fans, colleagues, and friends have taken to social media to send congratulatory messages to the actor.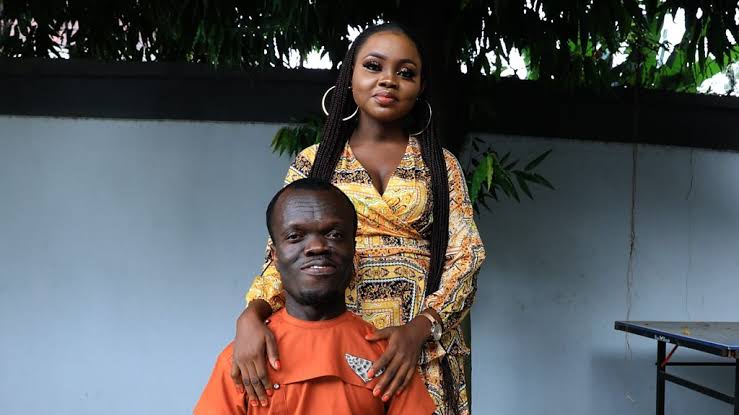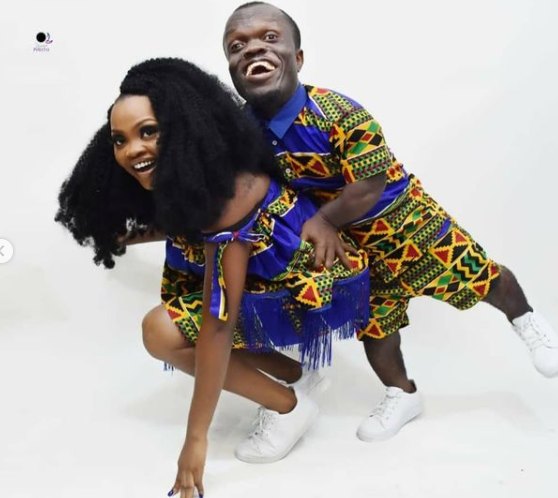 According to an interview with Punch.ng;
Can you remember the first words your partner said to you when you first met? The first thing she said was "Hi, my name is Vivian." After responding to her, "I would like to be a friend" followed and that was how the journey started.
How would you describe your spouse in three sentences? My wife is very loving and caring; she is hardworking and ambitious and she is a free spirited person.
What were some of the comments you received when you were about getting married? We got quite a number of comments but I am glad that we were undeterred. We got several comments that small people get like, "Why marry a little person" ,"rejections" and every form of doubt that revolves around it. But we thank God. We are married and thriving.
Was there any form of opposition from both families? Obviously, there was opposition. In fact, that has become a normal trend.How did you overcome it?We are grateful for wisdom and most especially my wife. She stood solidly behind me and that was the breakthrough.
What event made your wedding memorable to you? It was the fact that my family members accompanied me to go pay for my wife's bride price and the moment we received blessings from both families.
What do you think are the ingredients for a successful marriage? I would say that love, trust and respect help marriages to thrive.What do you miss about your life before marriage?Marriage is surely a beautiful thing but I miss hanging out with the guys and this has reduced. I am also gradually losing my rank to the television and cable remote (Laughs).
What are some of the lessons you have learnt from marriage? Marriage has taught me to be patient, tolerant and committed.What is your advice to young ones about marriage?The same way we learnt from our parents and uncles as stated above. I will tell them that marriage is about patience, tolerance and commitment.
Nkubi Movies
The Theatre Arts graduate who began his acting career as a child actor has starred in several Nollywood movies such as;
'Broken Dream' (2005),
'Golden Axe' (2005),
'Stupid Movie' (2015),
'Holy Heist' (2021).
Nkubi TV Series
He has also featured in some TV series like;
'Tinsel',
'Bella's Place',
'Officer Titus',
'Single Ladies',
Skinny Girls in Transit' among others
Nkubi Social Media
Instagram handle: @Nkubiofficial
Youtube handle: @thenwaogus
Twitter handle: @Nkubiofficial
Nkubi Phone Number
Phone Number: 08050861909
Nkubi Net Worth
Victor Nwaogu whom we know as Nkubi Net worth as at the time this article was published is estimated to be $200,000 (Two hundred thousand dollars) which he made from his career not as an actor only but also as a comedian.
Disclaimer : No copyright infringement intended.
All rights and credits reserved to respective owners.