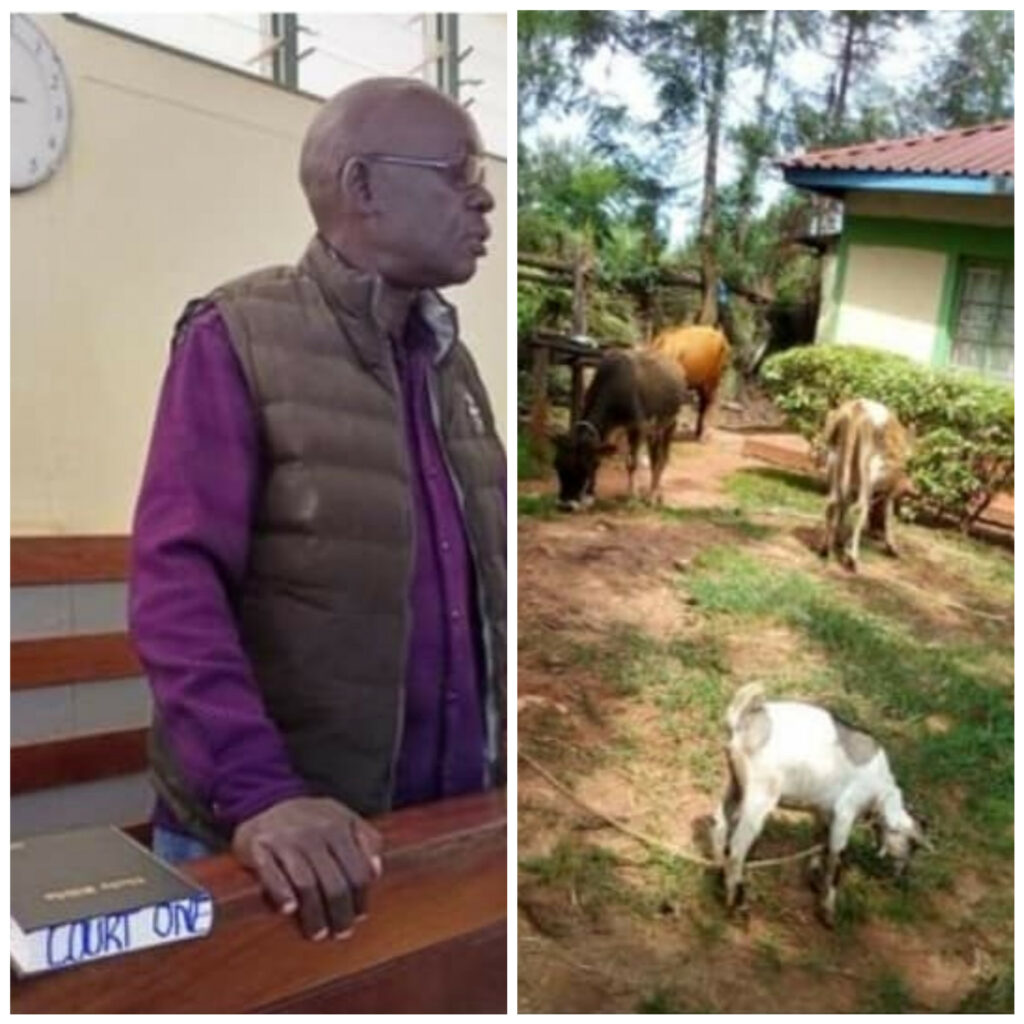 A 52-year-old Kenyan man is elated after a court granted his dowry refund request following the collapse of his marriage.

Wilberforce Murung'a had dragged his former in-laws to Kitale chief magistrate last December, demanding a dowry refund including cash, three cows, one she-goat, a pair of gumboots and a hat after the two year marriage fell apart.
Wilberforce claimed that his wife deserted their marital home after one year and six months of living together and since he had paid the dowry in accordance to Bukusu traditions, it is his right to have it back.
According to lindaikejisblog, The petitioner and his wife Irine Khasoa got married in 2017 and their marriage was annulled in 2021 in a Kitale court.
"I paid Sh50,000, three Ayrshire heifers, one cross Ayrshire bullock, one she-goat, a pair of gumboots and a hat as bride price. I have a copy of the dowry negotiation agreement which was counter-signed by representatives of both families," he said.
In the case before Kitale Chief Magistrate Julius Ngar, he argued that his mother-in-law and her daughter had conspired to defraud him of his hard-earned money.
On Saturday, May 14, 2022, the Kitale mediation court ordered Murunga to be refunded three cows, a she-goat and KSh 20, 000.
Murunga and his brother Fred Matumbayi then proceeded to Kiungani at the Chief's office in Baraton to pick the animals and cash from in-laws.
In the case, the man forfeited one cow, KSh 30, 000 and the rest of the items earlier paid as an appreciation to his ex-wife's family.
Speaking after being refunded, Murunga said he was happy and justice had finally been served.
"I am excited and happy that the court has done justice for me. Since the aggressor happens to be a lawyer I never thought I would win this case and I thank God."
Murunga called upon men "suffering in silence" to come out of their comfort zone and trust in court for justice.