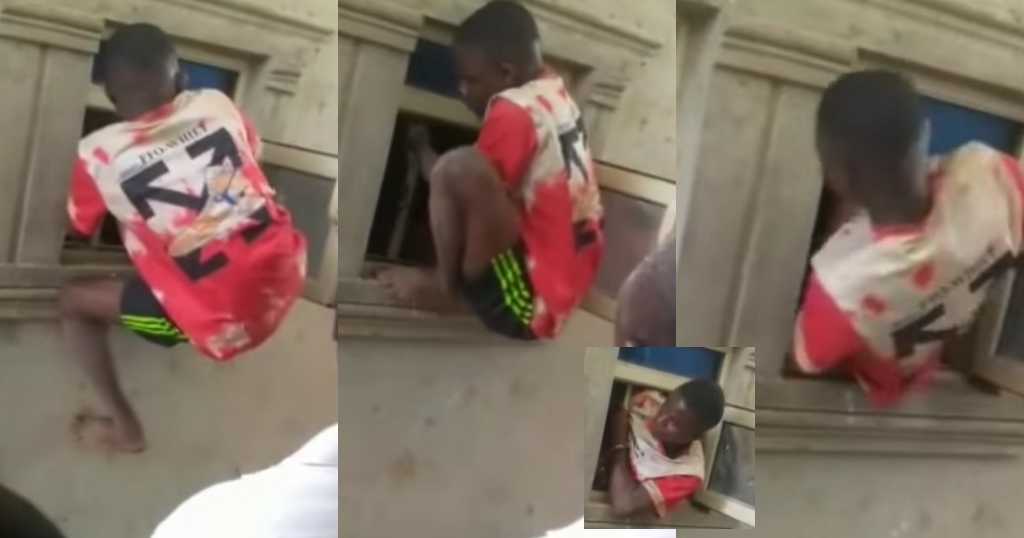 A young man arrested for stealing has demonstrated how he gained entrance into a house through a very small window with protective bars

A viral Video shared online shows the moment the young man skillfully squeezed his whole body through a small opening between the protective burglary.
It was gathered that he was apprehended inside the house and was asked to show how he entered the house. He was then taken to the window he claimed to have passed through and was told to recreate the process.
Watch Video below,