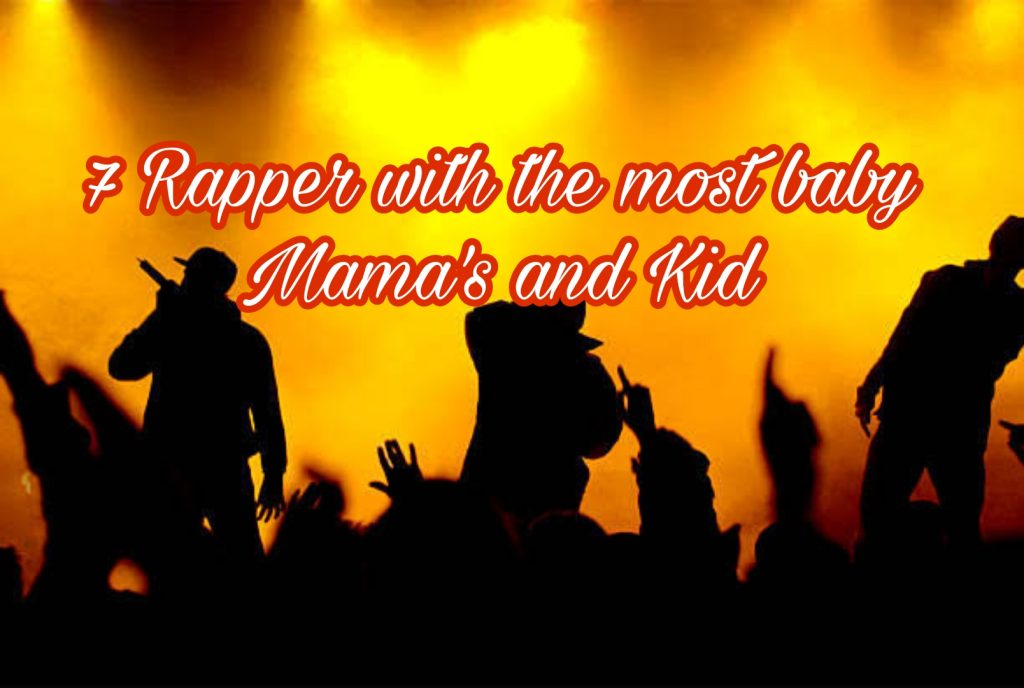 Rap has become a popular genre worldwide since it was first introduced. Because of its popularity, there's no fault in saying that we can find die hard fans of the genre in any part of the world. As rap music is very popular, several rappers have gained immense fame.

The professional success of several rappers has brought them under the limelight. And many fans are eager to know more about their favourite artist's life including the number of children these rappers have. In this article, let's learn about the seven rappers with the most number of kids.
Have you Ever wondered which rappers have the most kids? In great Surprisingly, there's actually quite a few rappers who have rugby teams worth of kids, and it doesn't seem to be slowing down any time soon.
So without much furtherado Auchijeffblog have gathered below the top rappers worldwide with the most number of baby Mama's and kid's.
7 Rappers with the most number of Children
7. NBA YoungBoy – 7 Children
Kentrell DeSean Gaulden, popularly known as YoungBoy Never Broke Again was born on the 20 of October 1999 and is currently 22 years of age is an American rapper. He is known for his insane work ethic and prolific output till date, He has released in total 35 singles, 19 mixtapes and three studio albums however it seems that the rapper is equally as prolific when it comes to family planning the rapper is the father to seven children from six different mothers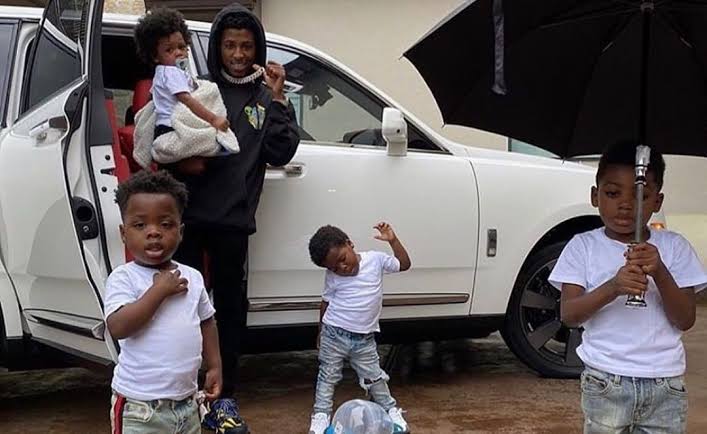 NBA's youngest child was born in january 2021 which means that the 22 year old has children ranging from 1 to 6 years old while several of young boys babies mamas are unknown others are a bit more famous such as Hannah Mayweather the daughter of legendary boxer Floyd Mayweather, She gave birth to the rapper's youngest child kentrell jr. The rest children's identity is yet known to the public.
6. The Dream – 8 Children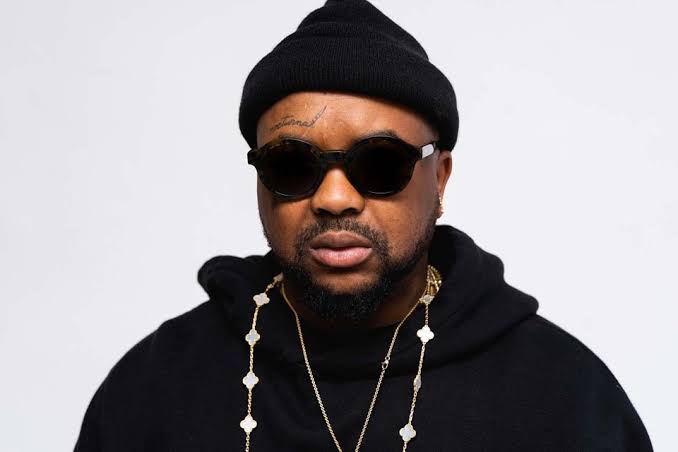 Terius Youngdell Nash popularly known as The Dream was born on the 20 of September 1977 and he is currently 45 years of age, He is an American singer, songwriter, and record producer.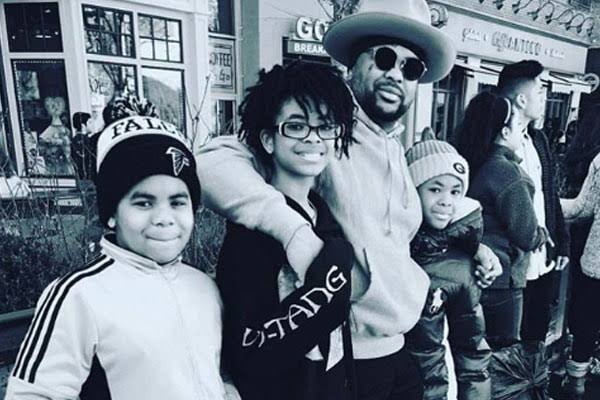 The Dream has nine children by four different women likewise his baby Mama's. His first daughter Navy Talia Nash was born on May 10, 2005, and his first twin sons London Nash and Christian Nash was born on the 19 of April 2006. Again Nash began dating Christina Milian in early 2009 and she became pregnant.
Secondly, his daughter Violet Madison Nash, was born on 26 February 2010. In 2012, Nash briefly dated Lydia Nam, who gave birth to their son in 2013. This son's name and picture has never been publicly revealed. Nash began dating LaLonne Martinez in early 2014, they became engaged in May 2014 and married and they got married on the 3 of July 2014, at San Francisco City Hall. Together they have four children Wolf Nash and Lord Nash and Maverick Nash and Élysées Nash.
5. Master P – 9 Children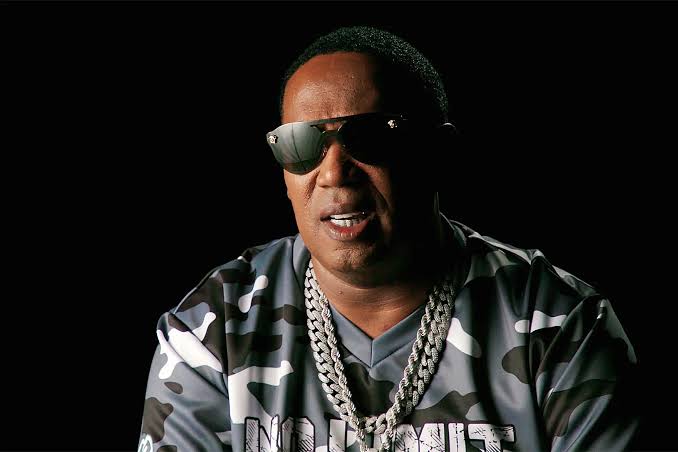 Miller was born on the 29 of April 1970 and is currently 52 years of age, he was known in the hip-hop world as Master P. He is the president, CEO, founder of No Limit Records. He is also the founder of P. Miller Enterprises, an entertainment and financial conglomerate and Better Black Television. He is also one of the richest rapper in the world.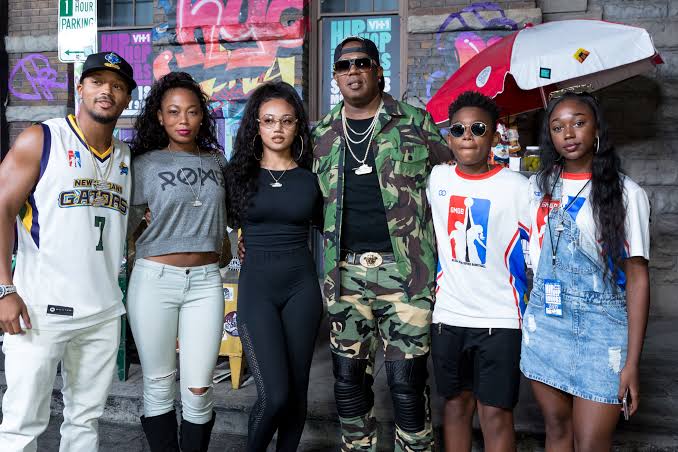 Master P has nine kids and he has always spoken about each one of them dearly. According to Hitc On May 30, the rapper confirmed the death of Tytyana. Tytyana was Master P and Sonya C's child. The pair also has six other children. Unlike others, Tytyana has stayed away from the media. Some of Master's kids have appeared in Master P's Family Empire.
Master P's has three different baby mothers. The rapper's eldest child is Romeo Miller. He is a businessman and has been doing well for himself. His second child is Vercy Miller. Vercy is an actor and has also appeared in movies. His third child is Veno Miller. However, the rapper had reportedly adopted Veno. Other kids of Master P are Inty Miller, Cymphonique Miller, Itali Miller, Hercy Miller, and Mercy Miller.
4. Peter Gunz – 10 Children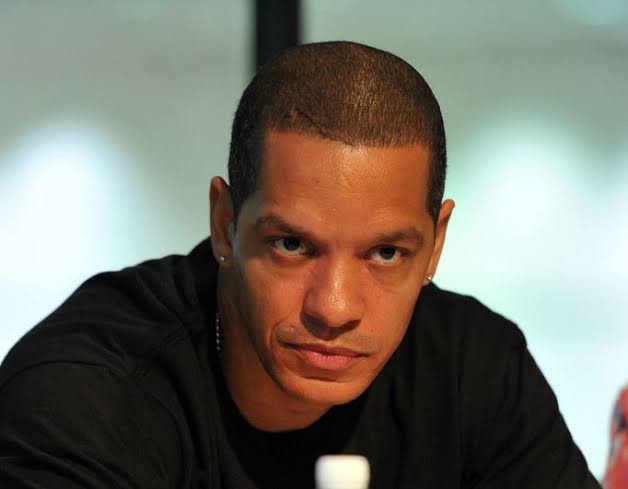 Peter Gunz was born on the 6 of January 1969 he is currently 53 years of age, He is a rapper from The Bronx, New York that made up half of the rap duo Lord Tariq and Peter Gunz.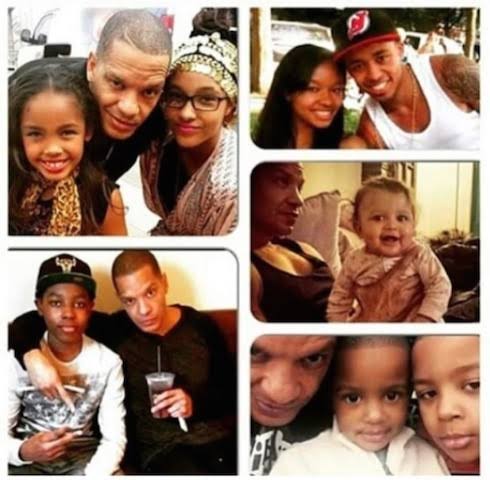 Peter Gunz is known to have about 10 children with at least 4 different women namely, His first woman Tara Wallace gave birth to three children Gunner, Kaz, Jamison—-His second woman Amina Buddafly gave birth to two different children: Bronx, Cori—-His third woman Gina but her last name was not known but she gave birth to Brandon Prince Panky—-His forth woman Erika with last name not known gave birth to two children namely Kennedi Brooke, Phoenix. Lastly with his fifth woman (unknown) she gave birth to Whitney, Cory Gunz.
3. Shawty Lo – 11 Children
Carlos Rico Walker, popularly known as Shawty Lo was born on the 22 of March 1976 and he died on the 21 of September 2016, Shawty was an American rapper from Atlanta, Georgia.
Walker had a total of 11 children: nine daughters and two sons from 10 women.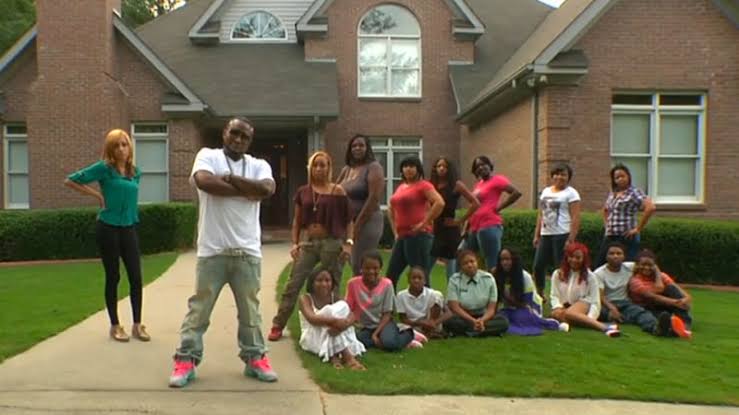 He has always lived a private life that's is why much details of his children was not stated. We only know he had 9 daughters and 2 sons. Their known names are Kiana Hill, Alexis Watson, Aja Thomas, Sacaria Reed, Nala Perez, and India Watson.
2. Ol' Dirty Bastard – 13 Children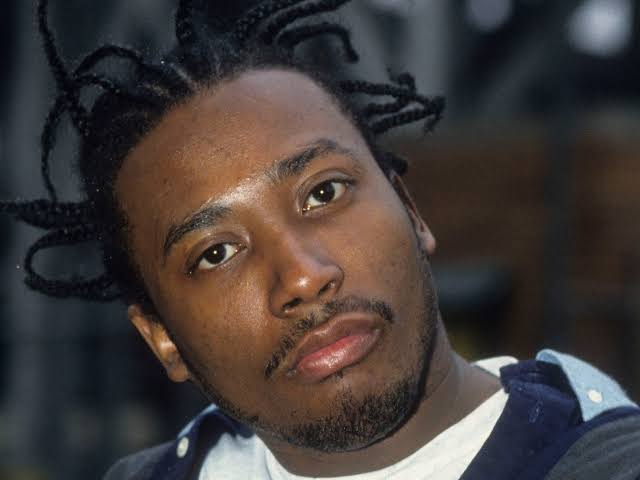 Russell Tyrone Jones, better known by his stage name Ol' Dirty Bastard was born on the 13 of November 2004 and he died on the 15 of November 1968, he was an American rapper. Jones is simultaneously an icon and something of a myth, he was a founding member of the wu-tang clan. He was known for his widely erratic behavior outrageously profaned lyrics and unique vocal style.
Russell Jones fathered over 13 children in his life this is a case that is disputed by iceland, Jones partner and mother of three of his children jones insists that her three children are the only children that the late rapper fathered several different publications have backed up the claim of a dozen young dirty bastards claiming that jones has staunchly denied the claim in order to protect the rapper's.
1. DMX – 17 Children
Earl Simmons popularly known as DMX in full "Dark man X" He was born on the 18 of December 1970 and died on the 9 of April 2021, He was an American rapper and actor. DMX was known to have the highest number of children as a rapper which he had with different women.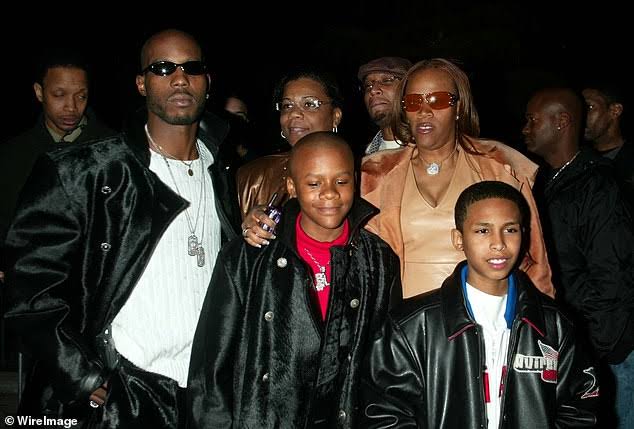 DMX was the father of 17 children from 11 different women. In 1999 DMX got married to his childhood friend Tashera Simmons and they were married for 11 years. In this year's they both had four children together: Xavier, Tacoma, Sean, and Praise Mary Ella. In July 2010, Tashera his (childhood friend) announced about their but reason was not heard, but they both remained friends.
He had a second woman name Patricia Trejo and they both had a female child together named Sasha in 2002. Also with Monique Wayne they both had a son together in 2004 although there were lot of complication but the some identity is unknown.
In 2008, DMX also fathered a child and also fathered two children with ex-girlfriend Yadira Borrego. Later on in 2009, his daughter Sonovah Junior was born and so it goes on and on In 2011, his daughter Aaliyah who was named after his close friend, Aaliyah, was born which rounded up to fourteen
He had his fifteenth child named Exodus Simmons which he had with his fiancee Desiree Lindstrom on the 16 of August 2016. On December 5, 2019, DMX's sixteenth and seventeenth children, twin boys, Aidyn and K'ydn, were born to Pebbles Junell.
Inspite of having many children and his achievement one mistake he made was that he didn't put down any will and As a result, legal battles ensued in probate courts following his death.
Conclusion
In conclusion, we can all see that many of our favourite rappers both dead or alive had kid which is surprising to many of us. Although if you feel a rapper wasn't added do well to leave a comment.
Brief history of the top rappers with the most children
DMX – 15 Children
Ol' Dirty Bastard – 13 Children
Shawty Lo – 11 Children
Peter Gunz – 10 Children
Master P – 9 Children
The Dream – 8 Children
T.I. – 7 Children
Drop Comment Below
Disclaimer : No copyright infringement intended.
All rights and credits reserved to respective owners.