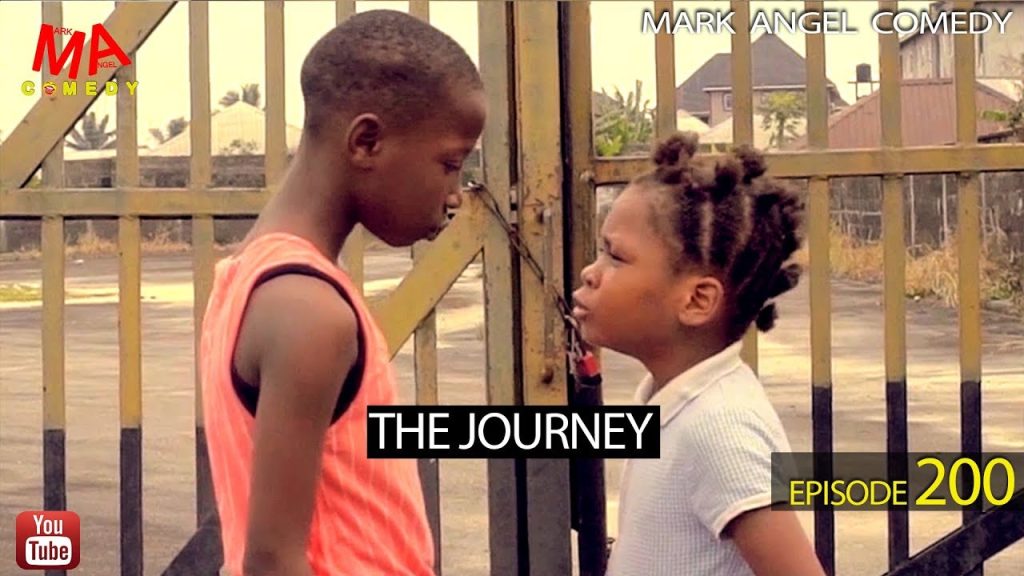 Who are the top 10 Richest Youtubers In Nigeria?
There is barely any human who can boldly say he or she has never watched a video on YouTube before.
YouTube is the biggest video sharing platform on the planet today.
Now, with billions of users trooping into this site every day, you can surely bet that this is a good hub to make money.
Today, there are so many users of this platform that are millionaires.
YouTubers make so much money from YouTube, as there seems to be an endless flow of traffic that comes in on a daily basis.
Although YouTube has been recently acquired by Google, every functionality it has still remained the same.
As a matter of fact, some upgrades have been added.
Now like I have said, the video-sharing platform (YouTube) is used by everyone in almost every part of the world.
Here in Nigeria, we also have millions of YouTube viewers and millions of Youtubers.
There are certain people here in Nigeria who have made it big from this video sharing platform and we are going to look at all of them in this post.
Without wasting your time, let us explore a well-researched list of the top Richest Youtubers In Nigeria.
10 RICHEST YOUTUBERS IN NIGERIA (2022)
10. Tayo Aina (Net Worth: $200,000)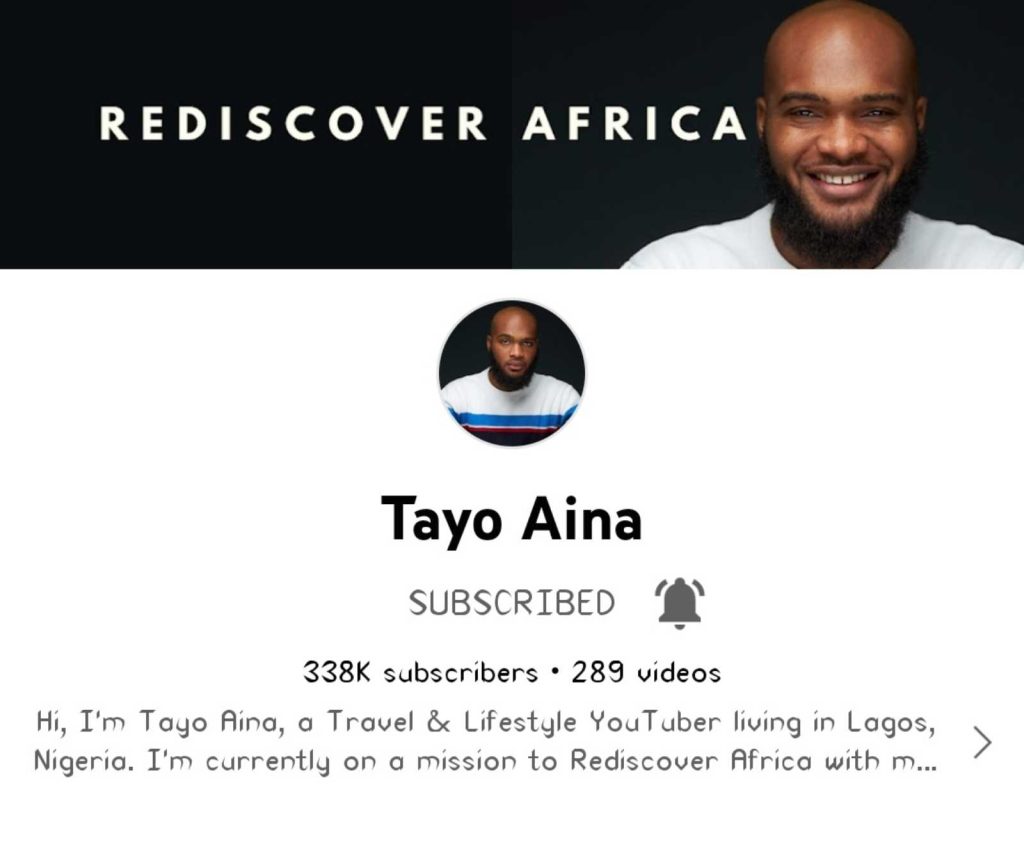 Tayo Aina is one of the fastest growing YouTuber in Nigeria.He is known for making travelling video and lifestyle video Within Africa.Most of his destinations are Nigeria, South Africa, Kenya, Ethiopia and Ghana.
Recently, He started making video where he interview most of the successful enterprenur in Africa.All this is to promote Africa and entrepreneurship while making money for himself.Moreover, he has no background knowledge in the film industry when he started, but was good at photography.
The decision to start the YouTube channel was when he stops driving an Uber taxi in Lagos following his graduation.
What Is Tayo Ani Net Worth?
Tayo Aina's net worth is estimated at $200,000 after he has acquired a 4-bedroom apartment in Lagos Nigeria.The apartment was acquired in November, 2020.We believe it might worth $20,000 or more but he hasn't disclosed the amount to the public.
9. Adeola Fayehun (Net Worth: $230,000)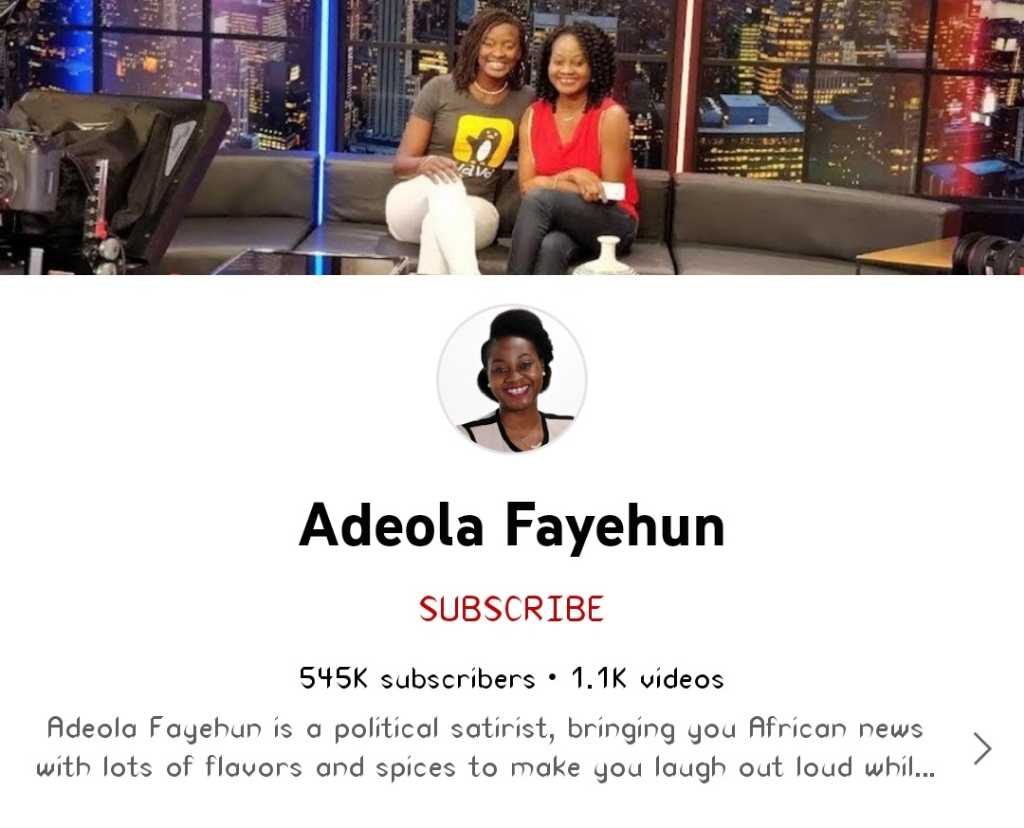 Adeola Eunice Oladele Fayehun is a Nigerian journalist who specializes in discussing current geopolitical, social, and economic issues.
Her channel is also known as "Keep it real with Adeola".
Most of her content focus on daily lives of Africans living on the continent.
In addition to that, she also uses her YouTube channel to criticize bad governance and raise funds to support the poor.
Adeola lives in the United State with her husband Victor Fayehun since 2011.
However, she spends most of her years in the United State after her graduation from Olivet College.
Currently, Adeola has over 545k subcribers on YouTube with over 1.8 million views every month.
She earns between $600 to $3,000 every month from the channel including sponsored ads and AdSense.
Currently, Adeola Fayehun is estimated to worth $230,000
8. Mr Macaroni (Net Worth: $360,000)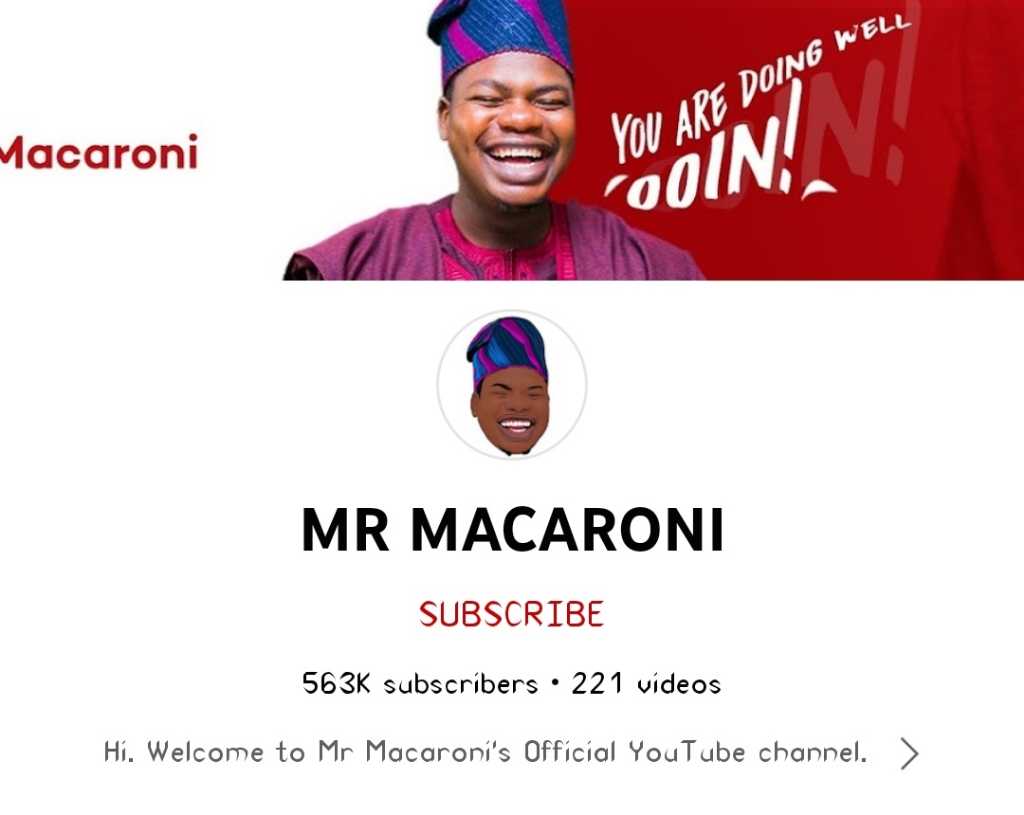 Debo Adebayo popularly known as Mr. Macaroni is a Nigerian comedian, actor, social media influencer, and entrepreneur.
He owns a YouTube channel called "Mr macaroni".
Most people recognized him with his slang "onin" or "freaky freaky".
In an interview, he explains how he earns a second class upper degree after attaining four universities.
The first university was Lead City University to study Law but withdrew after he knows that they don't have accreditation to teach law.
Follow by Houdegbe North American University to study the same Law but ut left after he had a dispute with one of the lecturers.
The third university was Afe Babalola University in Ekiti State where he applied to study Theatre arts but end up studying English and Media studies for two years.
Since it wasn't his wish to study English and Media studies he left the university and proceed to another choice university.
His fourth choice university was Redeemer's University in Osun State where he studies theatre arts.
Thou, he was expelled a few days after his graduation over a post he made on social media.
He took it to court and the university choose to settle out of court follow by his graduation in 2018.
Nevertheless, he has been making videos all this while and gains more recognition.
Mr. Macaroni currently has a total of over 565 subscribers and a total of over 6+ million views every month.
With these numbers of views and subscribers, Mr. Macaroni earns between N300,000 to 1 million every month.
What is Mr. Macaroni net worth?
Currently, Mr. Macaroni is estimated to worth $360,000
7. Fisayo fosudo (Net Worth: $370,000)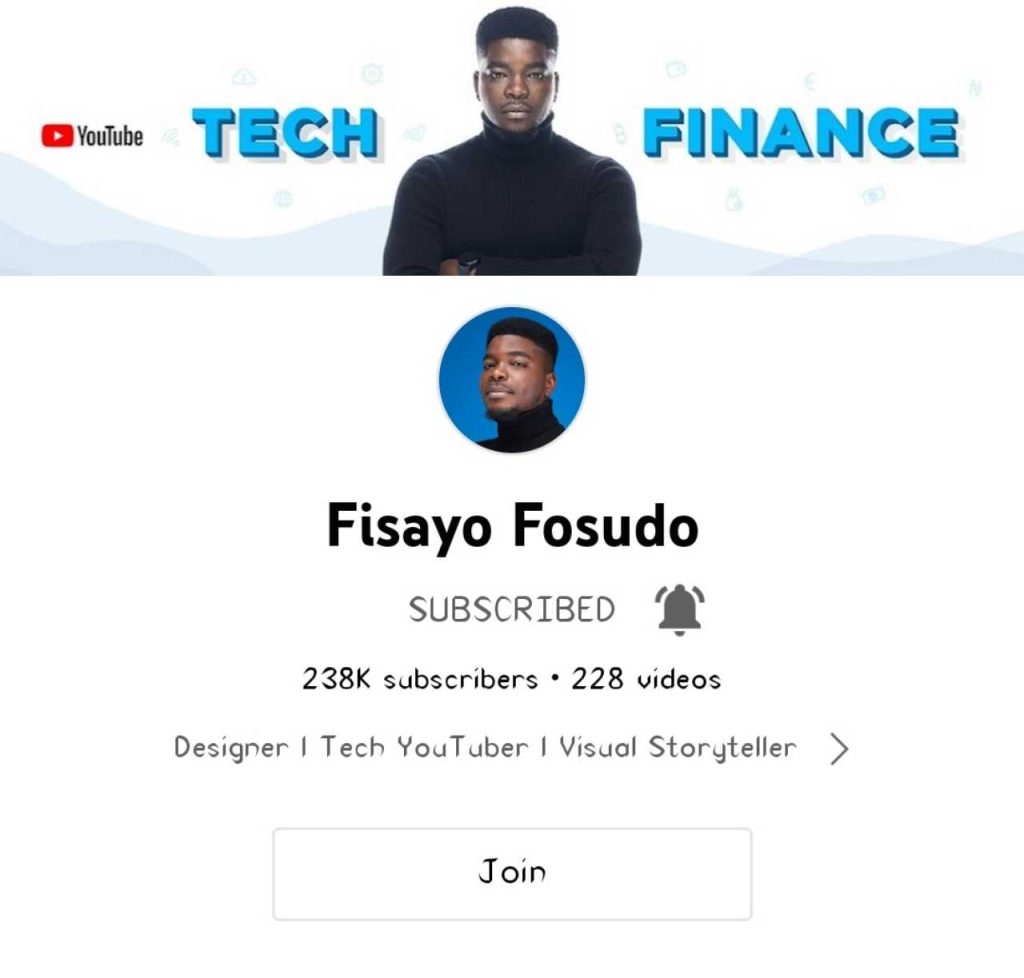 Fisayo Fosudo is a Nigerian born visual storyteller, vlogger and technology 'tech' video producer with a background in economic analysis, brand communication and technology.
Fisayo Fosudo makes video reviews about smartphones, accessories, apps and mobile technology on YouTube.
In 2021 Fisayo fosudo started a program on his youtube channel called "finance Friday", in this program he talks about finance, investing, crypto currency etc. This program made his subscribers increase from 138k to 238k
He earn between 200k to 1million monthly
What is fisayo fosudo Net worth?
fisayo fosudo worth about $370,000.
6. Eric Okafor (Net Worth: $380,000)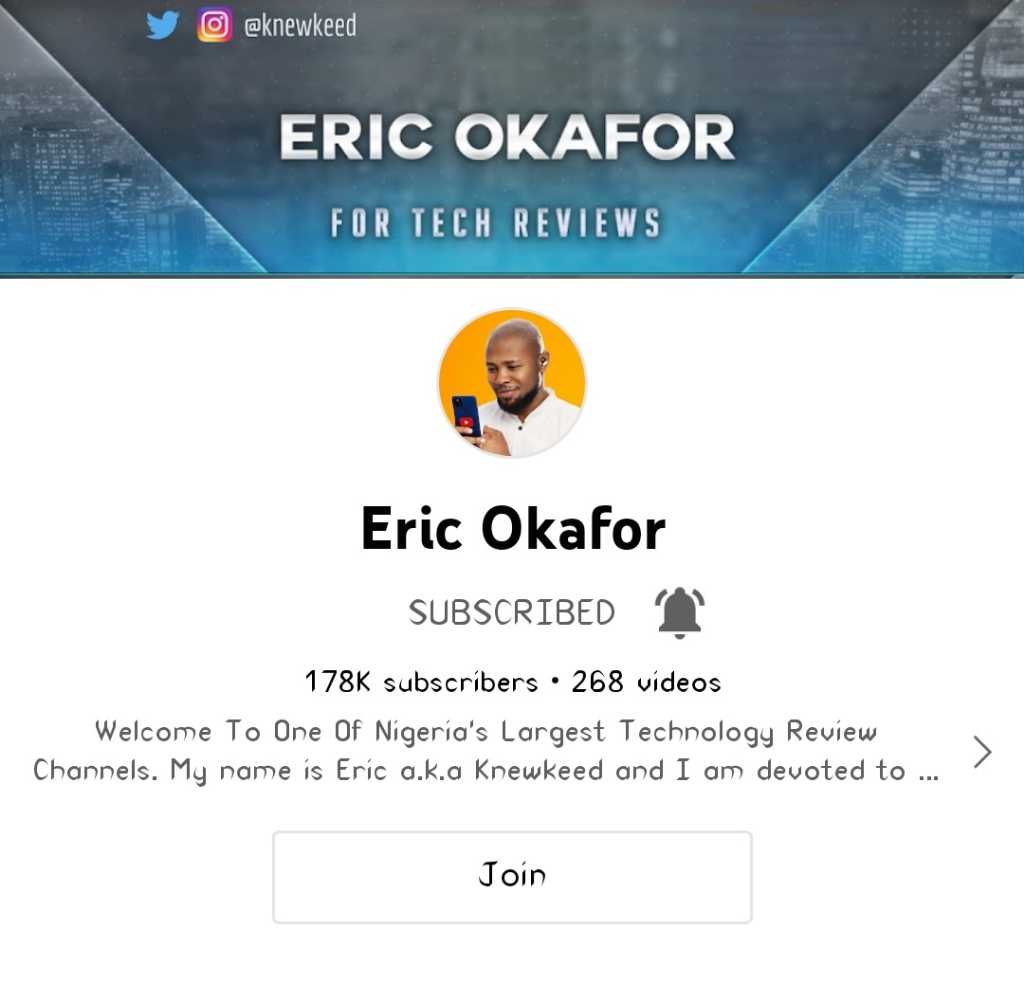 Eric Okafor is the richest tech YouTuber in Nigeria right now.
However, he makes tech reviews and unboxing videos about the latest smartphone and some other gadgets.
Eric Okafor, popularly known as "Knewkeed" is a technology-focused content creator and influencer.
He began producing and sharing unboxing videos on YouTube in 2015, thereafter, quit his job in 2016.
In the course of his career, Okafor has been associated with Global brands like Intel, Google, and Huawei.
His YouTube fame has earned him a growing fanbase on Twitter and Instagram.
Eric Okafor has over 178k subscribers and over 2 million views every month.
He earns between 300,000 to 1,000,000 every month on YouTube.
What is Eric Okafor Net worth?
Eric Okafor is estimated to worth $380,000.
5. Taaooma Cabin (Net Worth: $400,000)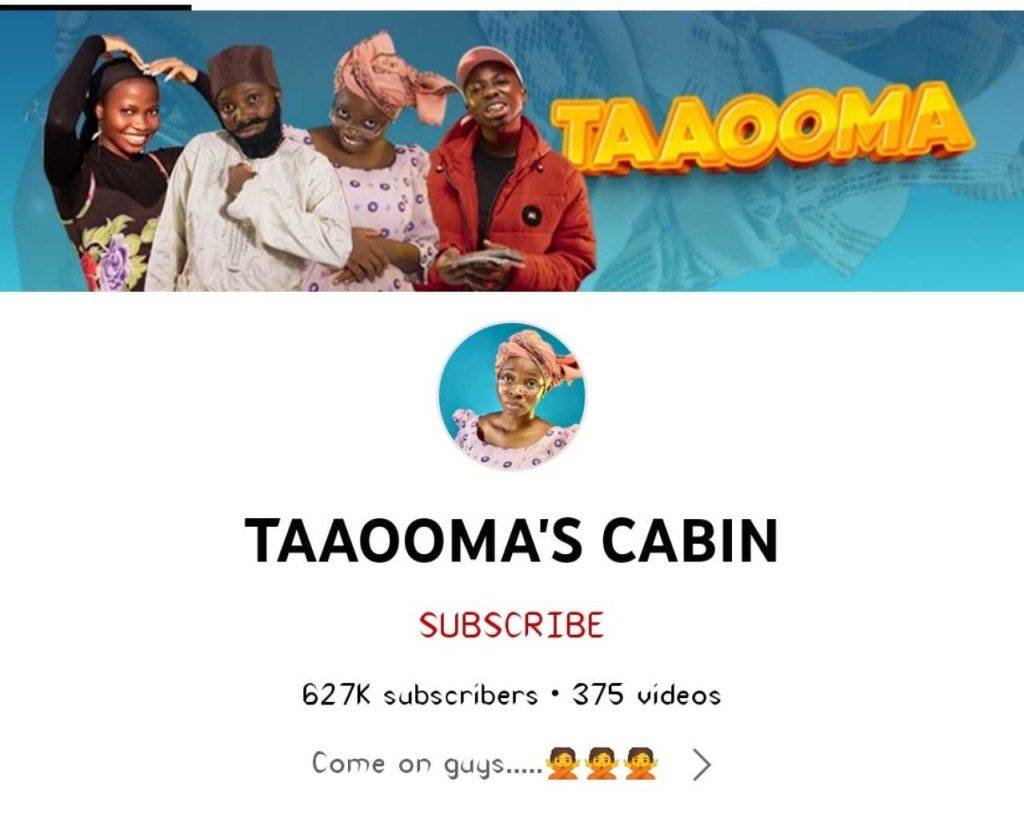 Taaooma's Cabin is one of the fast growing YouTuber in Nigeria.
She uses the family comedy skits to expose the African style of raising children as well as passing messages to many.
Moreover, most of the characters are acted by Taaooma with different clothing styles.
Currently, Taaooma's Cabin is estimated to worth $400,000.
She earns between N1,00,000 to 3.6 million Naira every month on YouTube with over 627k subscribers and over 8 million views every month.
4. Kassim Bramah – Kalistus (Net worth: $400,000)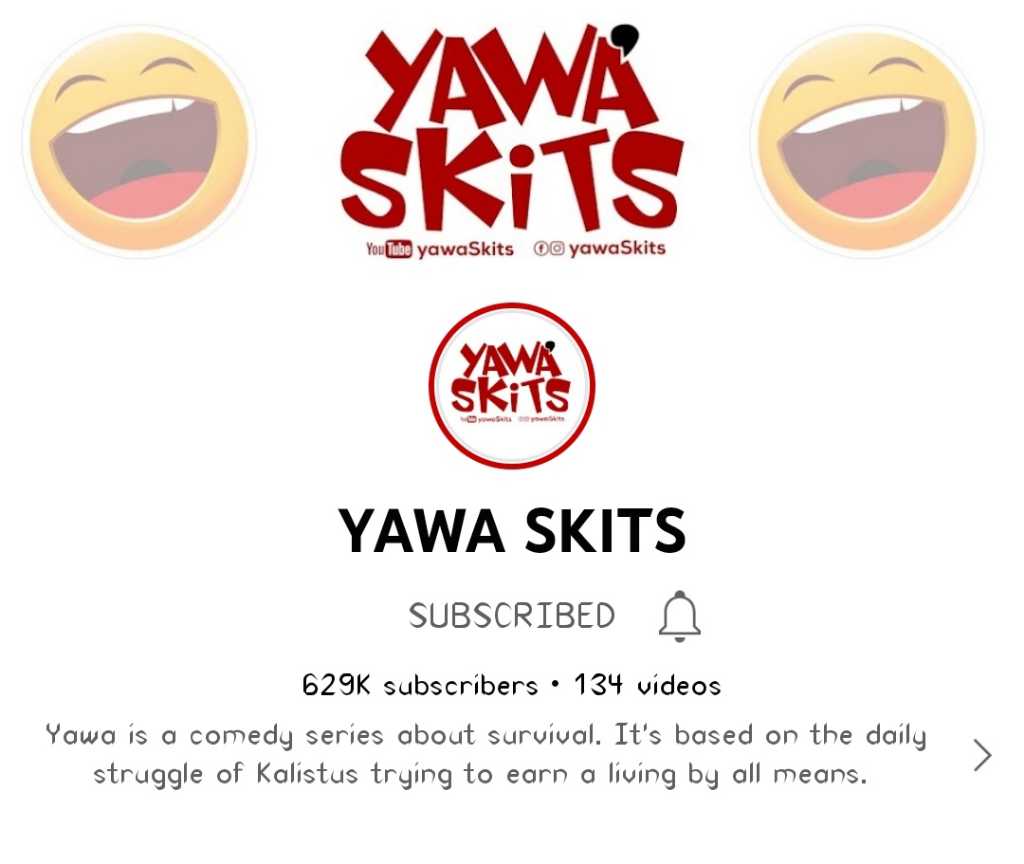 Kassim Bramah's Youtube channel called 'Yawa skits' is another channel that is well-loved by fans all around the nation.
It is a comedy channel that produces comedy videos.
The lead character in their comedy series is called Kalistus.
Yawa Skits was one of the first comedy channels in Nigeria and it is considered by many to be one of the best in the country.
Yawa currently has a total of over 629k subscribers and a total of over 50 million views.
The founder of this channel (Kassim Bramah) earns a whopping sum of about over 5 million nairas per month from his YouTube channel.
What is Yawa's net worth?
Currently, Kassim Bramah is said to be worth $400,000, thus making him one of the richest YouTubers in the country today.
3.Broda Shaggi (Net worth: $850,000)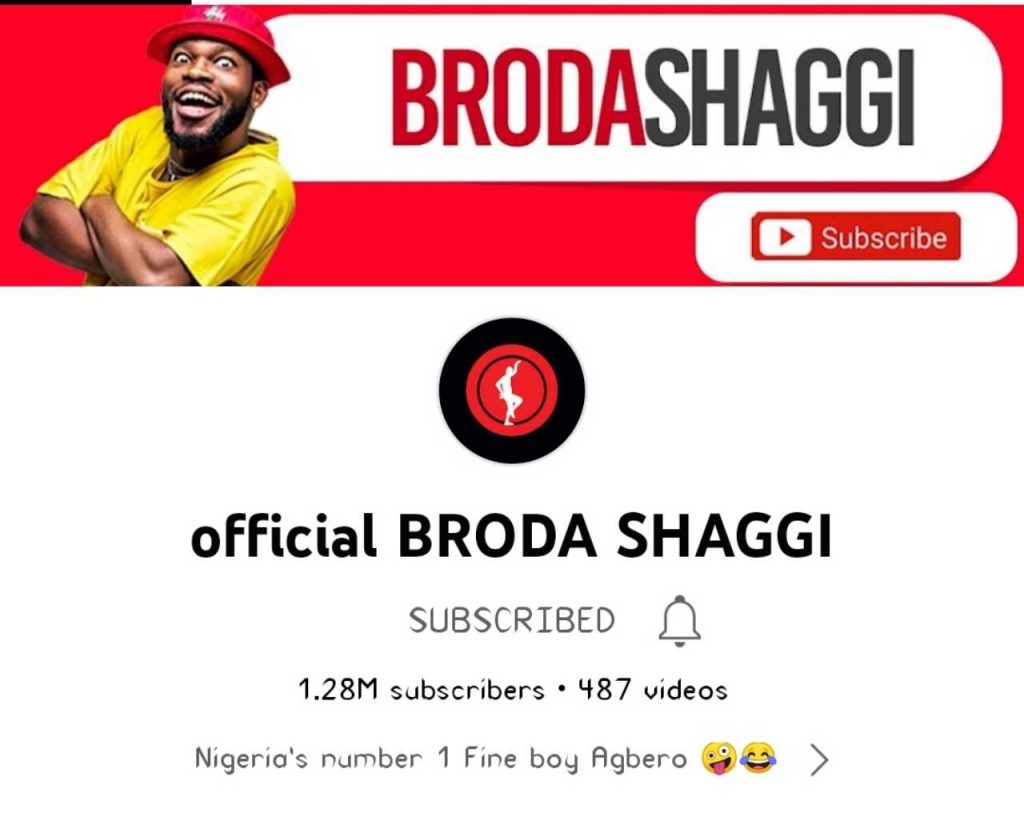 Samuel Perry with a stage name "Broda Shaggi" is the second top richest YouTuber in Nigeria.
This follows by the tremendous increase in his channel and signing endorsement deals almost every week in late 2021.
Broda Shaggi who goes by the real name Samuel Perry is a Nigerian comedian and video maker.
It was in the University that Broda Shaggi took his natural gift of comedy seriously.
He started a YouTube channel for his comedy back in school and it gradually began to grow.
The comedy video that shot Broda Shaggi into the spotlight is the popular video titled 'Jesus Appeared In Mushin'.
However, some popular stars and actors criticized the comedy skit, as they felt it was an insult to the son of God 'Jesus Christ'.
In a response, he said he was only playing the character of Broda Shaggi.
His YouTube channel 'Official Broda Shaggi' currently has over 1.28 subscribers and over 10 million views every month.
Currently, the Official Broda Shaggi channel earns between 4 million to 6 million Naira every month.
2. Editorial NaturalBeauty 556 (Net worth: $950,000)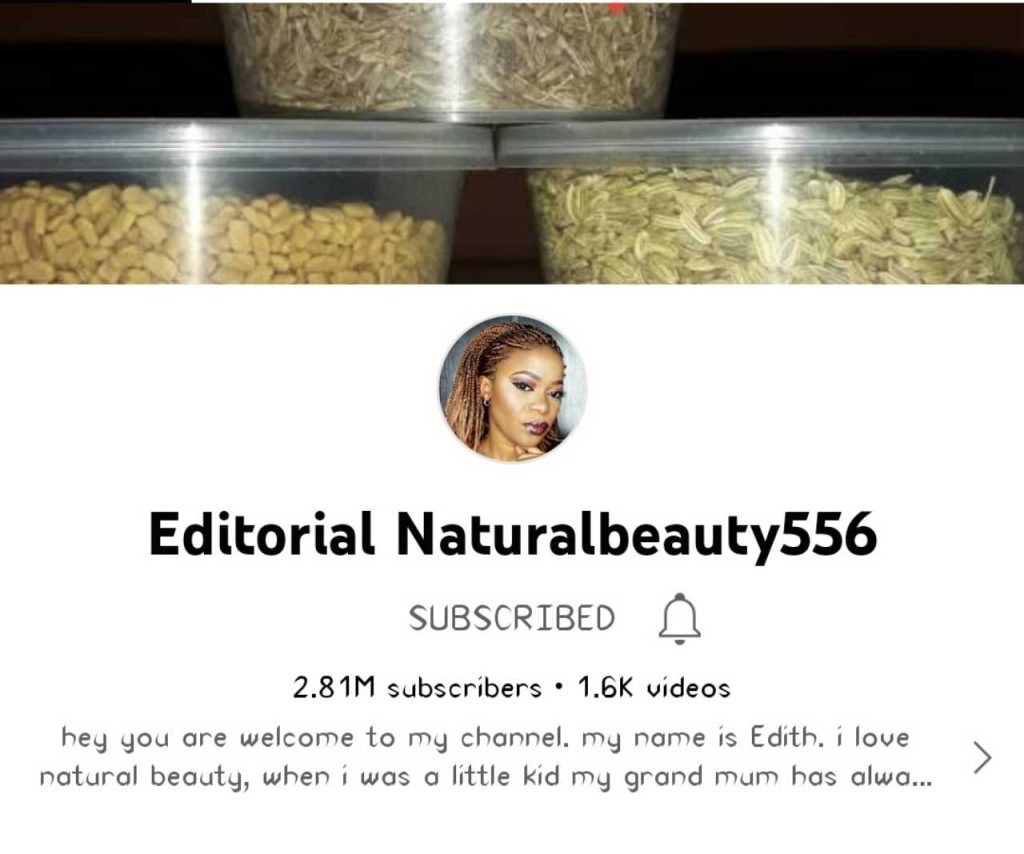 Edith is the founder of the Editorial Natural Beauty 556.
This is a channel where she teaches people how to mix natural ingredients to achieve natural makeup effects on their bodies.
This allows viewers to enhance their beauty naturally.
She is loved by so many female fans.
She began her YouTube channel in 2016, and she is already one of the biggest YouTubers in Nigeria.
Today, she earns about N2 million to 5.5 million Naira every month.
She currently has about 2.8 million subscribers and a total of about over 500 million views.
What is Editorial Natural Beauty556 Net Worth?
With so many subscribers, Edith gets a whole lot of advert deals, and she also earns from other means like affiliate marketing, and General YouTube ads.
Currently, she is estimated to worth $950,000.
1. Mark Angel (Net Worth: $2.4 Millions)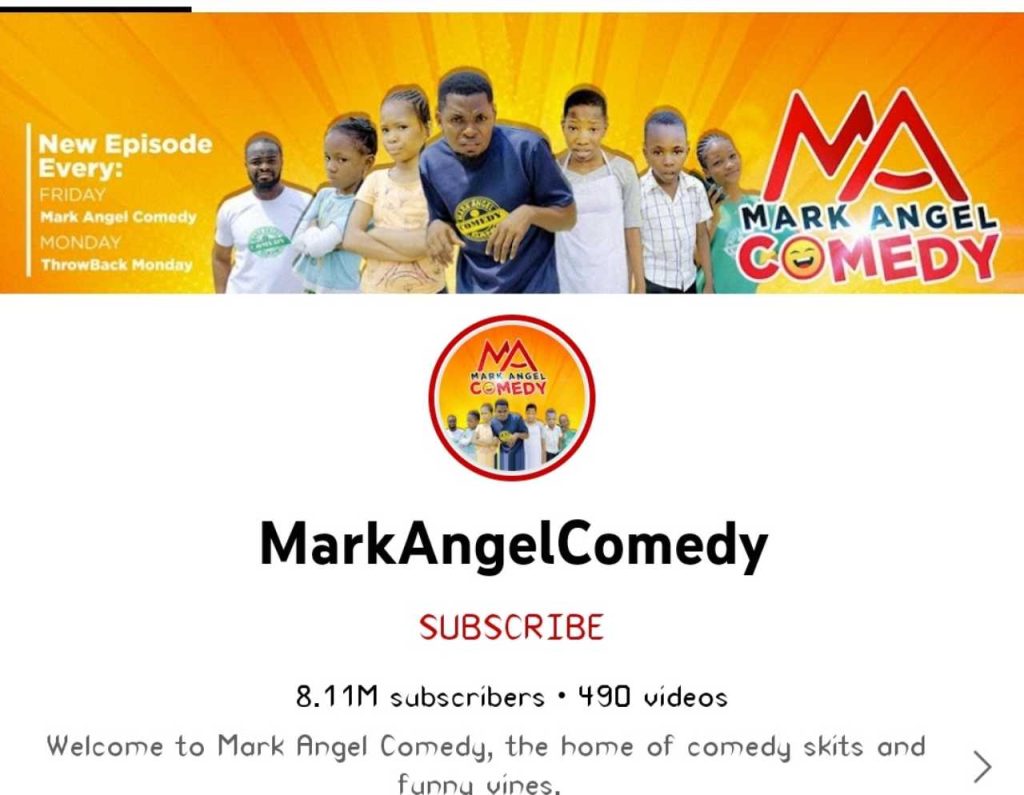 Most people in Nigeria know Mark Angel.
He is popularly known for his YouTube channel 'Mark Angel Comedy'.
This YouTube channel produces interesting comedy skits every Friday.
His comedy skits are family-friendly and they are widely viewed all over the nation.
He initially started his YouTube channel with Denilson Igwe, but they separated some years back.
As we speak, Denilson Igwe has his own YouTube channel called 'Denilson Igwe Comedy'.
The Mark Angel Comedy currently has about 8.1 million subscribers and a total of over 50 million views per month.
Since the channel was created, Mark Angel has over 80 billion views on the channel alone.
From analysis and calculations, Mark Angel is said to be earning a whopping N20 Million naira per month ($39,500).
They gain this from YouTube ads, Private adverts and sponsorships, affiliate marketing, and brand promotion.
Today, the Mark Angel is said to be the richest YouTuber in Nigeria.
What is Mark Angel's Net Worth?
With a net worth of about $2.4M dollars, Mark Angel is safely the richest Youtuber here in Nigeria.
Final Though on The Top Richest Youtubers In Nigeria

From the interesting list above, one can confirm that the Nigerian Youtube industry is well on the move to a whole new level.
To be rich on YouTube doesn't have really determine your subscribers but the total views each month and how profitable your niche.
Let us have your opinion.
source: Auchijeff.com