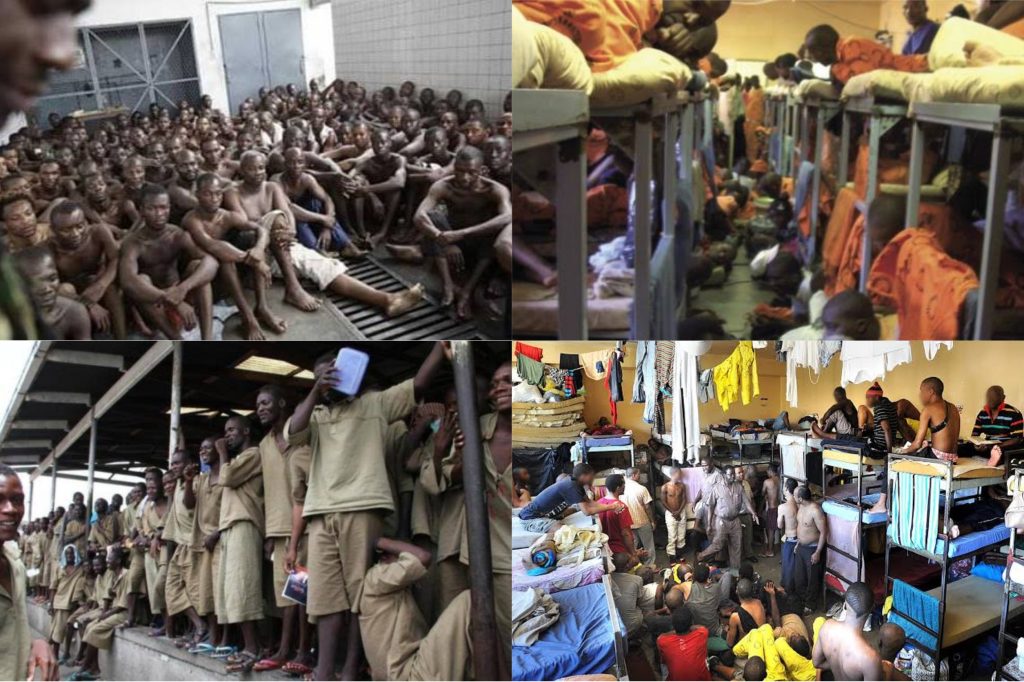 Often watching American TV shows about prisons would make one think all prisons including prisons in Africa operates in the same manner, But that is way far from the truth. The prison in Africa are bad and one will never wish to be there even in a thousand years.

The condition of living in an African prison are way more below human standard which makes it very unfit for human habitation. Some of the prisons are characterized by malnutrition which often lead to wide spread diseases.
Without much furtherado Auchijeffblog have gathered below the top 10 Worst Prison in Africa.
Top 10 Dangerous Prison in Africa
10. Gitarama Prison – Rwanda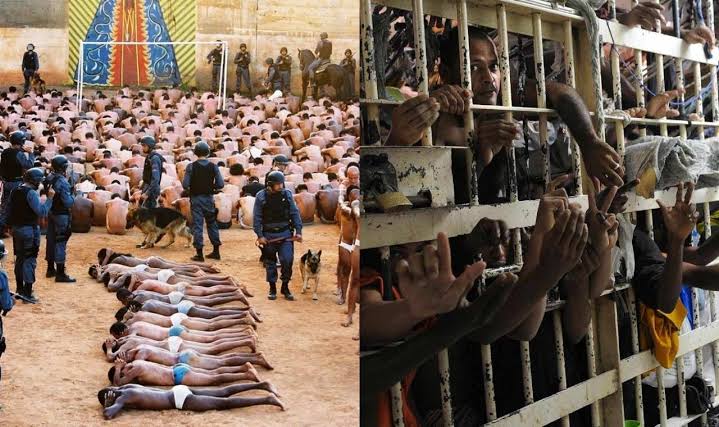 The Gitarama Prison is ranked number ten on the list nevertheless it still the world most deadliest prison, this prison is situated in Rwanda and has a capacity of holding only 600 inmates but due to the crime rate on Rwanda, this prison hold over 7000 notorious inmate and due to lack of space some prisoners can be seen standing.
It was built in the 1930s, was only intended originally to house a few thousand inmates. Following the Rwandan genocide, the numbers increased to above 50,000 as a large proportion of the inmates were genocidaires. Those who were brought to the Gacaca courts to undergo trial for war crimes stayed at the prison.
9. Nairobi Prison – Kenya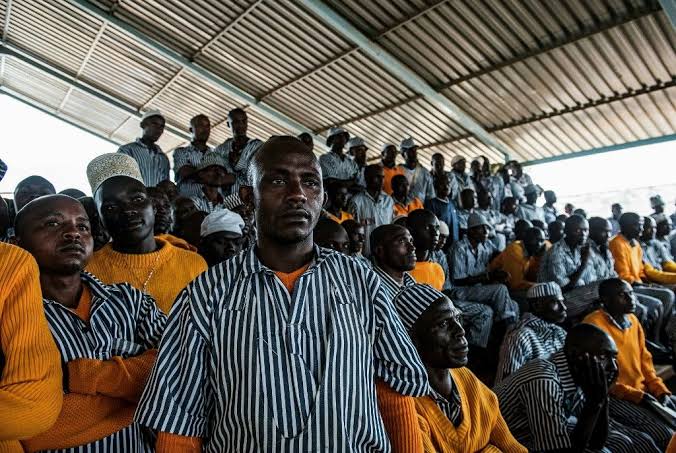 In Nairobi Prison The criminal court to try the more serious cases, a slave court to try cases arising from the efforts to abolish the trade in slaves and a commercial court to resolve disputes among merchants and traders.
The functioning of these courts and the police in that colonial setting necessarily meant that prison was needed to complete the system. Many executions have been carried out in Kamiti. Mau Mau rebel leader Dedan Kimathi was hanged by British colonial administration on 18 February 1957. Hezekiah Ochuka and Pancras Oteyo Okumu were executed there on 17 May 1987. No death penalties have been held in Kenya since, although capital punishment is not formally abolished.
8. Kirikiri Maximum Prison – Nigeria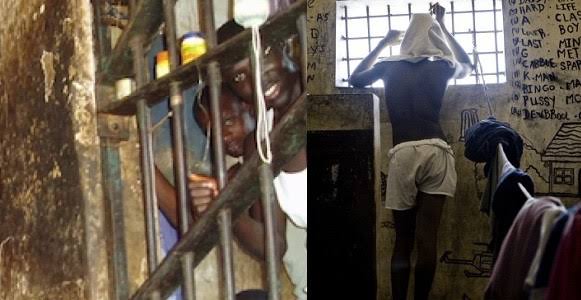 Kirikiri Maximum Security Prison is a prison west of Apapa, Lagos State, Nigeria. It is named after the rural Kirikiri community in which it is situated. A part of the Nigerian Correctional Service, its official capacity is 1,056. It was first established in 1955.
How many inmates are in Kirikiri? Currently as at the time this article was published The Kirikiri Maximum Custodial Centre, built with the capacity of 1,006 inmates, now houses about 2,100 inmates," Oladokun said that the Kirikiri Medium Custodial Centre which was built to host 5,930 inmates, has fewer inmates.
7. Kinshasa Penitentiary – Congo
Kinhasa penitentiary is one of the deadliest prison. The DRC is now the biggest food security crisis in the world, with over 27 million people facing severe or acute food insecurity. Some areas, like Tanganyika province, are facing extreme food insecurity, bordering on a level where preventable deaths related to famine and starvation are likely to occur.
The declaration of kinhasa as a colony in 1861 marked the beginning of the institution of formal machinery of governance. At this stage the preoccupation of the colonial government was to protect legitimate trade, guarantee the profit of British merchants as well as guarantee the activities of the missionaries.
6. Mukobeko Maximum Prison – Zambia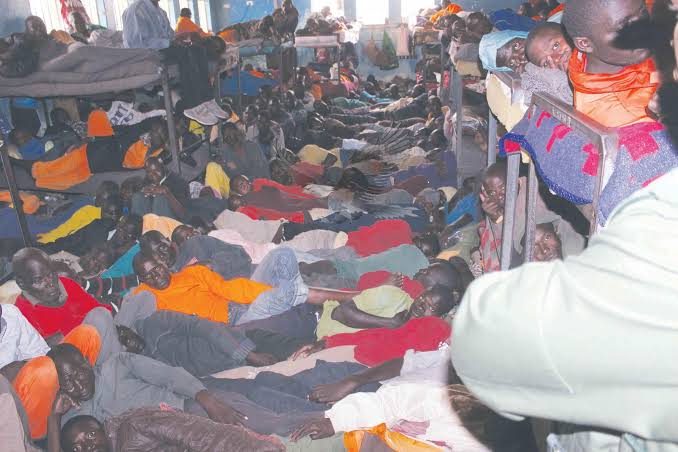 Mukobeko is the highest correctional facility in Zambia with a maximum security status. It is located in the central Zambian town of Kabwe.
Today, Mukobeko Maximum Security Prison holds some of Zambia's most feared men and women, those who are on death row and life imprisonment. Behind those huge walls is life a life that many don't understand. Stigma against inmates is very common in Zambian society.
The massive prison complex is divided into various sections. One for those serving life sentences, another for those serving dozens of years and yet another area for industries such as carpentry, tailoring and poultry.
5. Kamiti Maximum Prison – Kenya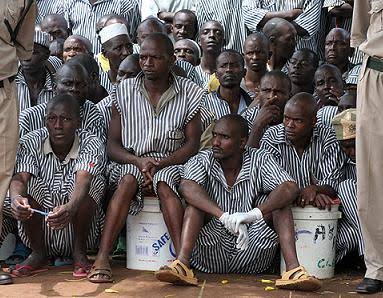 Kamiti Maximum Security Prison is a prison in Nairobi County, Kenya. The prison is within Roysambu Constituency, bordering Kiambu County. Originally named "Kamiti Downs", it sits in the middle of its own 490-hectare estates which lie fallow and untended.
Within the prison, condemned "G" block is famed for its particularly brutal lifestyle, characterised by predatory sodomy and mobile phone confidence tricksters. The prison was built for 1400 prisoners, and it now houses over 3600 in poor living conditions. The inmates working in the "industry" section are paid only 10 cents (Kenya shilling) per day, as per the outdated 1940s legislation which rules the organisation.
4. Black Beach Prison – Equatorial Guinea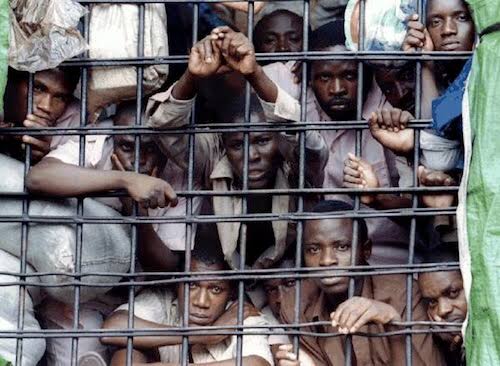 Black Beach is located on the island of Bioko, in the capital city of Malabo in Equatorial Guinea, is one of Africa's most notorious prisons. It has a reputation for systematically neglecting and brutalising inmates. Medical treatment is usually denied to inmates and food rations are said to be meager.
The prison was built in the 1940s during the time of the Spanish colonial rule. At first common criminals were imprisoned here, but after the independence of the country in 1968 and the establishment of the dictatorship of Francisco Macías Nguema, many political opponents were imprisoned and killed in prison.
3. Pollsmoor Prison – South Africa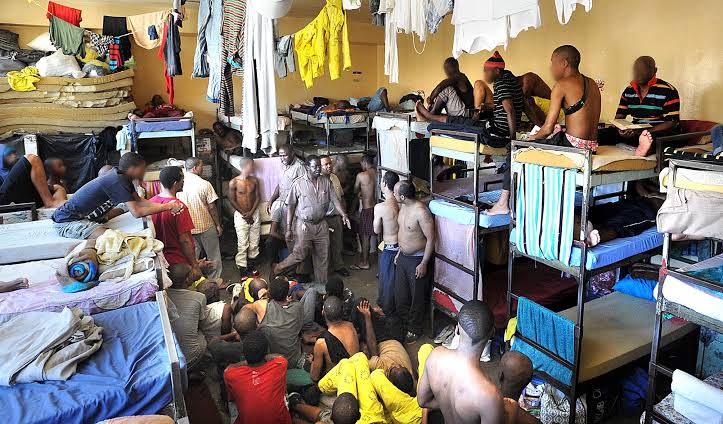 Pollsmoor Prison, officially known as Pollsmoor Maximum Security Prison, is located in the Cape Town suburb of Tokai in South Africa. Pollsmoor is a maximum security penal facility that continues to hold some of South Africa's most dangerous criminals.
The prison has about 8,000 inmates and is notorious for overcrowding and gang violence. During the raid, inmates lay down outside their cells with their hands on their heads and their masks on. Inmates were instructed not to speak to one another while the search was conducted.
What is the biggest jail in South Africa? Pollsmoor, located in Tokai, is regarded as the biggest jail and one of the most dangerous prisons in South Africa.
2. Drakenstein Prison – South Africa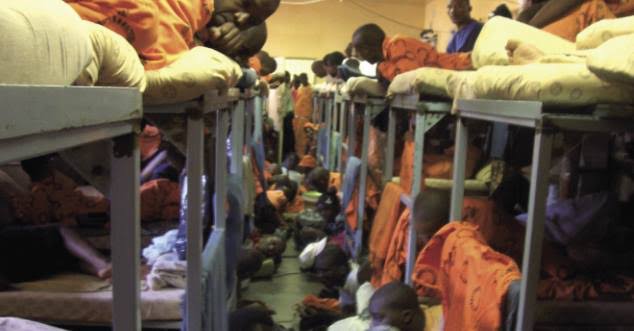 Drakenstein Correctional Centre which is formerly known as Victor Verster Prison is a low-security prison between Paarl and Franschhoek, on the R301 road 5 km from the R45 Huguenot Road, in the valley of the Dwars River in the Western Cape of South Africa.
The prison is famous for being the location where Nelson Mandela spent the last part of his imprisonment for campaigning against apartheid, In 1982 Mandela was transferred from the maximum security prison on Robben Island, a small island in Table Bay, to Pollsmoor Prison in Tokai, Cape Town.
From there, Mandela was moved to the then Victor Verster Prison on 9 December 1988, where he lived in a private house inside the prison compound.
How long did Nelson Mandela serve in prison? Mandela served 27 years total in prison. He was first imprisoned at Robben Island for 18 years, from 1964 until 1982. Robben Island was a maximum security prison which held both political prisoners, including many other anti-apartheid campaigners, as well as criminals.
1. Chikurubi Maximum Prison – Zimbabwe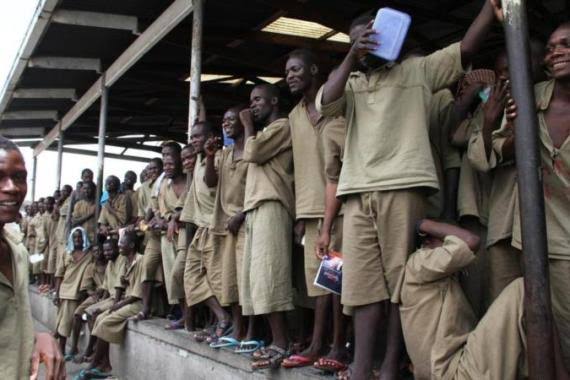 Chikurubi Prison is a maximum security prison in Zimbabwe. The prison is situated Located in the outskirts of the country's capital, Harare, the prison is notorious for alleged mistreatment and human rights abuses.
This prison is known for holding Politician and political opposition and due to the issue is over population, it often lead to the death of inmates. The prison is known for its overcrowding and poor sanitary conditions. Cells typically measure 9 metres (30 ft) by 4 metres (13 ft), and there are as many as 25 prisoners housed in each cell.
Brief History of the Top dangerous prisons in Africa
Gitarama Prison
Nairobi Prison
Kirikiri Maximum Prison
Mukobeko Maximum Prison
Kinshasa Penitentiary
Kamiti Maximum Prison
Black Beach Prison
Pollsmoor Prison
Drakenstein Prison
Chikurubi Maximum Prison
Conclusion
Which of this prison do you find frightful and Dangerous. Let us know in the comment section.
Drop comment below
Disclaimer : No copyright infringement intended.
All rights and credits reserved to respective owners.