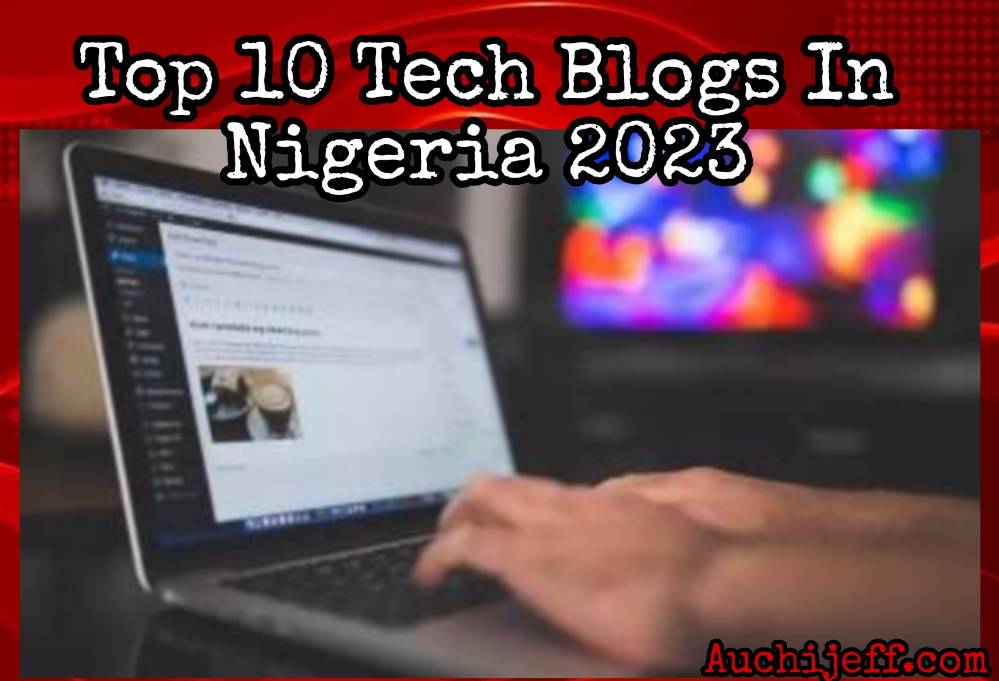 Auchijeffblog is known by majority to be a content writing site that ensure to give you up to date biography and other news update. In this article, just as it is stated below Auchijeffblog will be taking you on a full tour on tech blogs likewise the blogger in-charge of those blog site.

All you have to do is to keep reading so as to be enlightened because Auchijeffblog will be bringing to light more details about tech blog site. Don't forget to share this article to your friends so as to keep them updated about recent happenings.
Are you looking for the best tech blogs in Nigeria, or perhaps, are you curious to know the top technology bloggers? Search no more because Auchijeffblog have been able to do thorough research of the top-rated tech review websites in the country.
A tech blog is a website that talks about the latest in technology and is usually written by a tech blogger. Tech blogs in Nigeria are popular because they offer news and analysis on the latest technology trends and how they are used in the real world.
They can be written by an expert in the field or a regular person who has an interest. Even though you don't need to know everything about tech, having an understanding of it helps. If you want to start a tech blog, you should write about it regularly, whether it's something new or something that's already been covered.
Tech blogs are an easy way to share information about tech in Nigeria. They help people find out more about technology and have fun while doing it. The best part is that you don't need to be a technical expert to do this blog all you need is a great idea, some determination, and a bit of skill.
Tech blogs in Nigeria can be started on any topic that interests you. As long as your blog covers the most recent tech trends in Nigeria, you will attract readers who want to learn more about what's happening in the world of technology.
Top 10 Tech Blog Websites in Nigeria
10. HowToTechNaija

HowToTechNaija is a technology inspired brand. The platform which started out in 2016 was inspired by Abiodun Olubakinde who needed a space where to put down his thoughts on existing and emerging technology. Two years later, Eric Okafor was brought in as a managing partner and he left his role in July, 2020.
The goal is to deeply impact the technology user behaviour and spending decisions of the consumers in their day to day lives.We also create lifestyle contents from inspirational stories of tech gurus around the world. Occasionally, we feature event stories that we believe will have an impact on the lives of our readers.
Website: HowToTechNaija
9. Android Nigeria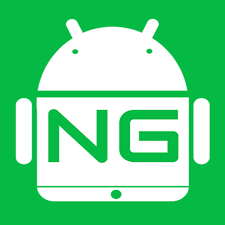 The primary purpose of this blog is to have a discussion about Android devices in Nigeria and other related products and information.Here, Nigerian users can get answers to their questions and fulfill their needs for any and all Android products and services.This technology blog's strength is that it is unidimensional; it is devoted solely to covering Android gadgets, accessories, prices, specifications, and so on.
In addition to general Android device advice, the blog covers topics such as game hacks, quick fixes for common problems, and more.This blog has been around for nearly a decade, making it an excellent resource for learning about Android devices in Nigeria.
Website: Android Nigeria
8. MobilityArena

MobilityArena is the essential guide for mobile phone users globally. We have thousands of articles on cell phones, smartphones, tablets, wearables, smart TVs, telecom operators and cellular carriers, VOIP phone services, phone unlocking, conference calls, mobile phone recovery software, small business call center software, call tracking, electric and self-driving vehicles, drones, and other cutting edge technologies, to help you
Mobile phone reviews, cellphone specs, Unihertz cell phones, Technology Reviews, Technology Tricks, Technology News, Technology Tutorials, Smartphone Guides, Laptop Guides, Smart Gadget Reviews, Latest Smartphones, Cell Phone Insurance, Free Phone Accessories, Cheap Cell Phones, Cell Phone Accessories, Best Cell Phone Deals, Nokia Cell Phones, Samsung Cell Phone Prices
Website: MobilityArena
7. GadgetStripe

GadgetStripe is owned by one of the most innovative male bloggers in Nigeria, namely Charles Oke.His experience in blogging for over 5 years shows his expertise in discussing thousands of technologies, ranging from Gadgets, electronics, and mobile devices.
While not many bloggers of his age in Nigeria can boast of prowess in the tech industry, Charles has established himself as a proficient blogger in this category in Nigeria.As an icon recognized for his work in blogging concerning the tech industry, he is also trying his best to inspire other youths to start something online.
This blog gives you genuine specifications of all devices from different manufacturers all over the world. We aim to help you get fast information on any device of your choice. Their customer support guarantees a quick solution to your gadget issues, from setting up your devices, fixing hardware issues, providing solutions to software issues, at no cost.
Website: Gadgetstripe
6. TechNext

The name of the blog precedes it as one of the top tech blogs in Nigeria through the excellent expertise in technological advances and devices available in Nigeria on display.The series of content available on the blog is quite wide, as it covers a well-diversified number of topics and devices related to anything technology.
These topics range from Mobile which has subcategories of Android, Apple iOS, wearable tech, windows; Computers with subcategories including windows, Internet security, and Mac.Other additional discussion topics and threads on the blog includes Gaming reviews, technology-based business ideas, , design and data infrastructure.
Many top technological brands also utilize this tech blog for marketing and advertising purposes.
Website: TechNext
5. TechCity

This blog provides education and entertainment at the same time, while users can strictly select what parts they prefer to navigate.Users here get news about Gadgets, tech giants, Telecommunications networks and software, social networking, Gadget reviews, and other latest introductions in the tech market.
Users on TechCity also get a chance to view documentary series on different new technologies, as well as the trends which technologies are following with time due to different changes in the community.Tech businesses can also get a good review of how the tech market in Nigeria is operating, thereby getting a good hang of the widely utilized technology products in the country.
While a lot of the contents on this blog are focused and targeted at the Nigerian audience, many other contents also focus on the international audiences.
Website: TechCity
4. TechPoint

Techpoint Africa is a digital media company that amplifies the best innovations out of Africa through its publications, data, and events.
Founded in 2015, Techpoint Africa has grown to become one of the most notable brands across Africa's tech, startup and business ecosystem, with a growing and dedicated audience of investors, startups, developers, professionals and African tech enthusiasts.
Techpoint Africa hosts a variety of events, all-day seminars and conferences, including Techpoint Build, which is the largest tech and startup event in West and East Africa
Website: Techpoint
3. NaijaKnowHow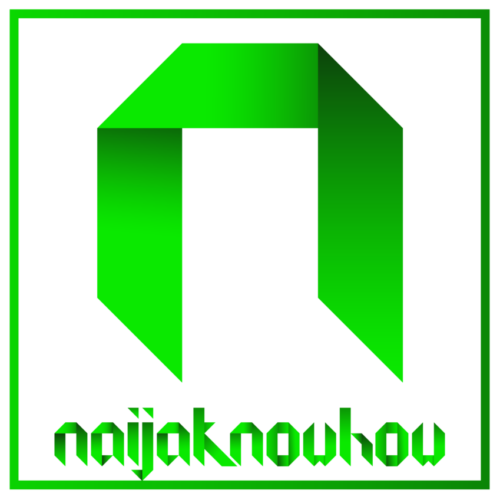 Naijaknowhow Media is a technology blog that publishes tech news, phone specs, reviews, new gadgets, step-by-step guides on things around the technology space and more. We provide you with the latest technology tips and information from the tech space. Interestingly, over the years many people have been able to embrace our platform simply because of our gentle style of writing. Naijaknowhow was established by Franklin Obioha (also known as Viklin) on February 18, 2015.
The primary objective of this blog is to help the non-tech savvy learn how to solve a simple tech-related problem.We share strictly tech how-to guides to help naive and non-tech-savvy individuals know how to go about anything relating to tech and consumer products such as phones, laptops, apps etc.
The fun side is that you get to understand the geeky guide in an unambiguous style, we ensure that our how-to guides and articles are relatable to every Tom, Dick and Harry. Naijaknowhow Media gives marketers a first-mover advantage by putting your brand's message in front of the right stories and the right consumers.
Website: NaijaKnowHow
2. NaijaTechGuide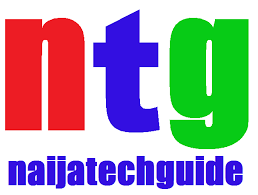 NaijaTechGuide is the best blog for Technology News, Gadget Reviews, Buy Guides, Specs, and Tips. The Blog also covers FinTech, Online Services and Apps as well as Prices of Mobile Phones, Laptops, Inverters, Generators, Air Conditioners, Refrigerators, and other Gadgets.
NaijaTechGuide is a leading Tech Blog in Nigeria with sizable audience in the United States, United Kingdom, Kenya, Ghana, and India.NaijaTechGuide was established in December 2006, by Paschal Okafor, a graduate of Electrical and Electronic Engineering from the Enugu State University of Science and Technology (ESUTECH).
The Blog has since grown to become one of the most visited technology blog in Nigeria and Africa.
Website: Naijatechguide
1. TechCabal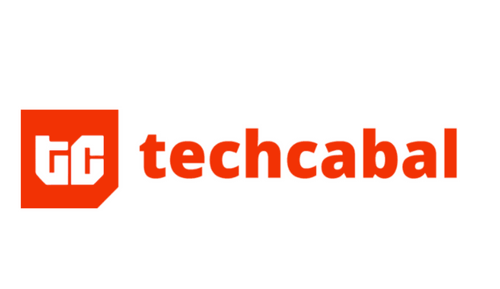 The African tech ecosystem is filled with stories of triumph, grit and innovation. TechCabal is where those stories live.Since 2013, they have covered the fundraises, exits, expansions, and even the not-so-great tales of internet shutdowns and regulatory pushback. And they don't talk about just the companies.
They talk to the people building them – the C-Suite, the product designers, the tech policy champs. They tell the stories of various players in the digital economy; in media, music, telecommunications, education and more. Everyone is invited.We tell these stories through flagships like My Life in Tech, The Backend, Centre Stage, Ask an Investor and Factsheet.
Eye-opening conversations happen through our events series organised by our TC Insights team which also publishes insightful reports that provide a snapshot into key industries in Africa's tech and business ecosystem. Heck, we even help you decide what your next phone could be. As long as it concerns tech on the African continent, you're in the right place.
Website: TechCabal
Conclusion
In conclusion, Auchijeffblog have been able to put above the poorest countries in nigeria. If you think we didn't add any to the list feel free to drop comments below.
Disclaimer : No copyright infringement intended.
All rights and credits reserved to respective owners.