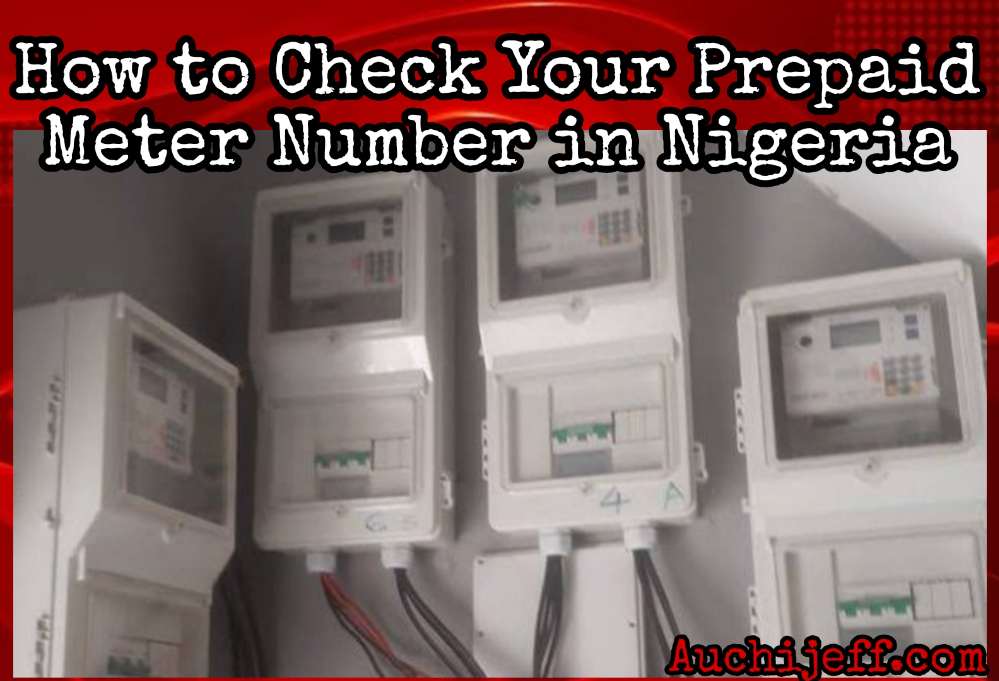 Auchijeffblog is known by majority to be a content writing site that ensure to give you up to date biography and other news update. In this article, just as it is stated below Auchijeffblog will be taking you on a full tour on how to check your prepaid meter in Nigeria.

All you have to do is to keep reading so as to be enlightened because Auchijeffblog will be bringing to light more details about Prepaid meter. Don't forget to share this article to your friends so as to keep them updated about recent happenings.
Have you ever wondered or look for how to check prepaid meter number look no further because after thorough research Auchijeffblog reports that below are the possible and easiest way to check.
If you want to buy or pay for your electricity bill, the first question you'll be hit with anywhere you go is "What's your meter number?".This can be really frustrating especially when you don't know what your meter number is. They tell you to go through old receipts which can help, but what if you don't have these receipts at all?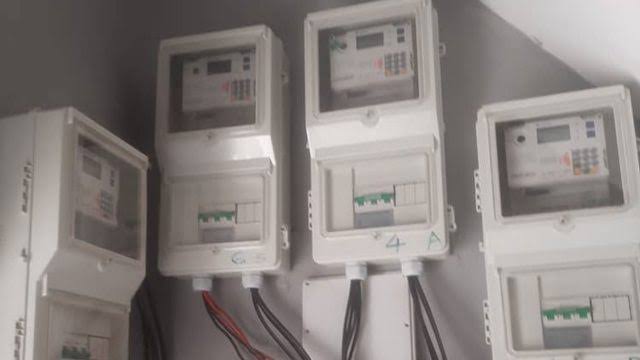 Of course, you'd start to worry. You might even contemplate taking out the entire box at this point.But the thing is, there's a way you can check your meter number on the meter itself. Let's go through some of the ways you can do this.
Check your prepaid meter number in Using easy steps – An easy Guide
1. Input the number "65" using the keypad.
2. Press the enter button (which could be either a red, sky blue, # sign or an arrow button.) If this still doesn't go through, don't fret.
It means it's different for your meter.To get your meter number now, you'd need to find out what type of meter you have.
The type of meter will be boldly written on it.See types of meter below and how to check your meter number on them
3. Conlog (041 and 042): Press #4#
4. Hexing (142 and 140): Press 804 and your enter button
5. Landis & GYR (071 and 070): Press i025 and your enter button
6. Mojec 021: Press 10 and your enter button
7. Mojec(450 and 457): Press 100 and the enter button
8. Momas (621): Press 804 and your enter button
9. Unistar 230: Press 'Enter' twice
How many digits should my meter number be?
Your prepaid meter number will be either an 11 or a 13 digit number. So if it's longer or shorter than this, it isn't your meter number.And that's all.
You can now recharge your prepaid meter on BuyPower.ng without any obstacles in your way.You can share this post with your friends who you think might also need this.
Conclusion
In conclusion, Auchijeffblog have been able to put above the best way you can check your prepaid meter number using various methods.
If you feel it wasn't vivid kindly drop comments below.
Let us know if this post has been helpful in the comments.
Disclaimer : No copyright infringement intended.
All rights and credits reserved to respective owners.