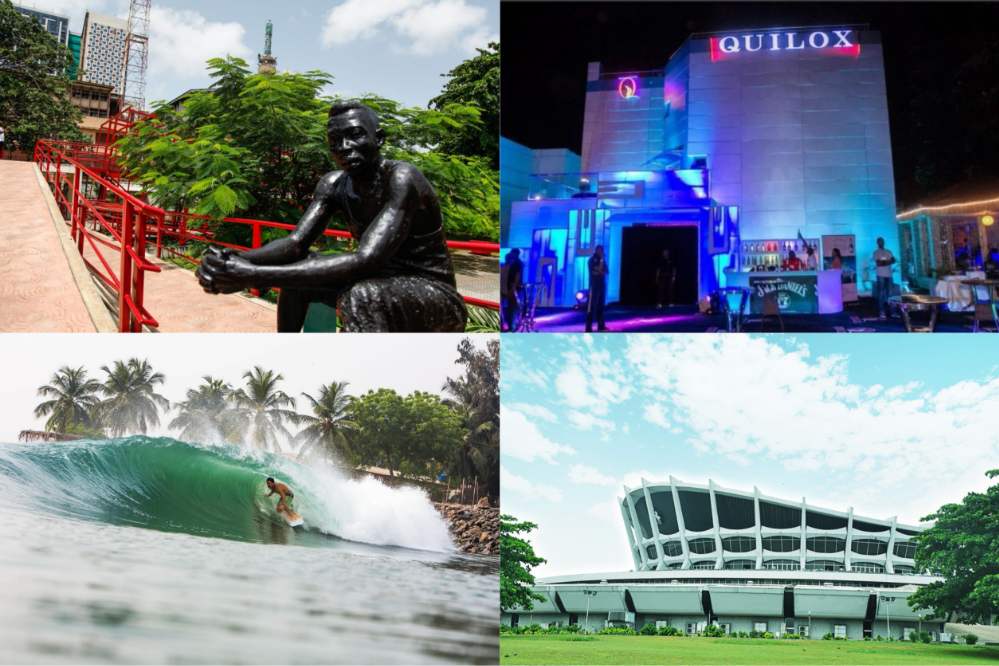 Lagos, Nigeria's largest city, sprawls inland from the Gulf of Guinea across Lagos Lagoon. Victoria Island, the financial center of the metropolis, is known for its beach resorts, boutiques and nightlife. To the north, Lagos Island is home to the National Museum Lagos, displaying cultural artifacts.
Lagos has a variety of hotels ranging from three star to five star hotels, with a mixture of local hotels such as Eko Hotels and Suites, Federal Palace Hotel and franchises of multinational chains such as Intercontinental Hotel, Sheraton and Four Points by Sheraton. Lagos has a number of sandy beaches by the Atlantic Ocean, including Elegushi Beach and Alpha Beach. Lagos also has a number of private beach resorts including Inagbe Grand Beach Resort and several others in the outskirts.
Without further ado Auchijeff blog have gathered below the top ten most visited places in Lagos.
1.lekki conservation center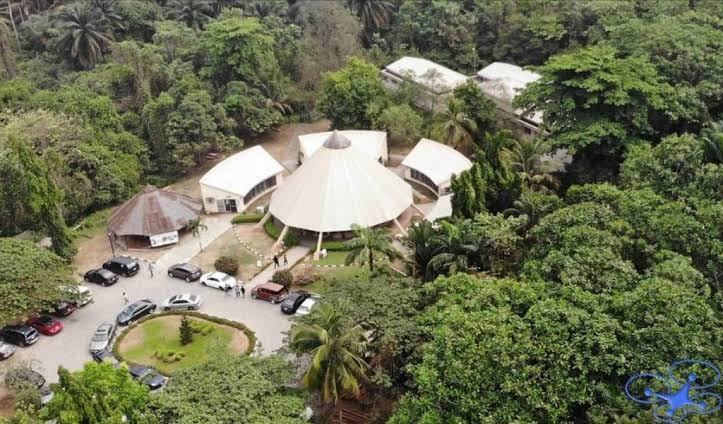 The Lekki Conservation Centre(LCC) was established in 1990 by the Nigerian Conservation Foundation (NCF). Since then, the Conservation Centre has grown to become one of Africa's prominent and most-diverse urban Nature Parks as a result of it's richness in high species. The conservation center is a safe place for all animals to fearlessly roam: monkeys, peacocks, crocodiles, snakes and even a 90-something year old tortoise roam right around you. There is an on-site tour guide to show you around. The Lekki Conservation Centre is open every day of the year between 8:30 am to 5:00 pm. The dry season is best suited for a visit to this nature reserve. The period between October to March when there is minimal or no rain is the most suitable time to drop by.
2.Tarkwa bay beach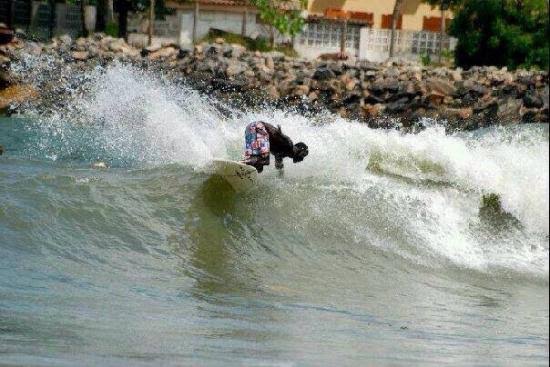 Tarkwa Bay beach is an artificial sheltered beach located near the Lagos harbour in Nigeria.The tarkwa bay beach is one of d safe beach in lagos. I have visited Tarkwa beach on a Sunday afternoon when it was packed with locals and expats. In tarkwa bay beach you will encounter water most of the time you spend at Tarkwa Bay, it is advisable to carry a waterproof beach bag. This will prevent water from finding its way into your bag and probably damaging your valuables. If you plan to swim at the Bay, wear your swimsuit as part of your clothes.The only way to reach Tarkwa Bay is by boat. The most popular places to get a boat ride to Tarkwa Bay are Mekwe Jetty, Tarzan Marine, and Marina. How to get to Tarkwa Bay from Marina? You can get on a speedboat that costs at least N1,500 per person.
3.nike art center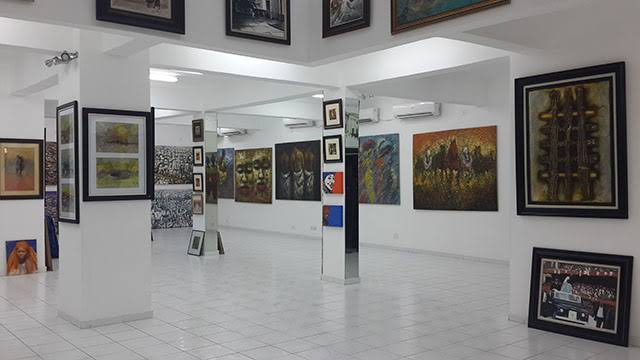 Nike Art Centre, Lagos, is one of Nigeria's hidden treasures is located in Lekki, the four-story building compromises of an art gallery and textile museum featuring over 7,000 pieces and soon to have Coffee shop. The Centre has a diverse collection of art by a multitude of artists, celebrating Nigeria's talent, offering visitors an insight into all cultures of Nigeria through the medium of art.
Can one take pictures in the center? No. Taking photos is not allowed because of copycats
It can take up to a full day to discover all the Nike Art Centre has to offer. Fortunately, the gallery is open 7 days a week often holding art exhibitions, workshops and cultural days. The tours offer overnight accommodation at her guesthouses, and partake in creating traditional African crafts such as adire, batik, indigo, beadwork, painting, or carving. Nike Art Centre is an impressive gallery and a must for art lovers.
4.FREEDOM PARK LAGOS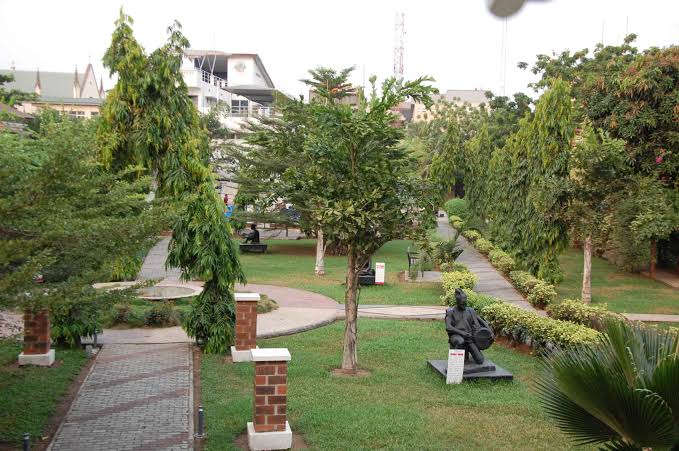 What is the history of freedom park? Freedom park is a memorial and leisure park area in the middle of downtown Lagos in Lagos Island, Nigeria which was formerly Her Majesty's Broad Street Prison.
The best way to get to Freedom Park is to drive. Parking is free, but limited. Plan to station your car on one of the streets surrounding the park, such as Princeton Avenue. Keep in mind while there are bathrooms here, there are no food or beverage facilities. Freedom park is a cool park for you and family to enjoy your family weekend. The park is beautify with lots of flowers and side attractions. This park features 5 rentable picnic sites, a large playground, splash pad (restricted dates/times), basketball courts, restrooms, and more.
5.Elegushi Royal Beach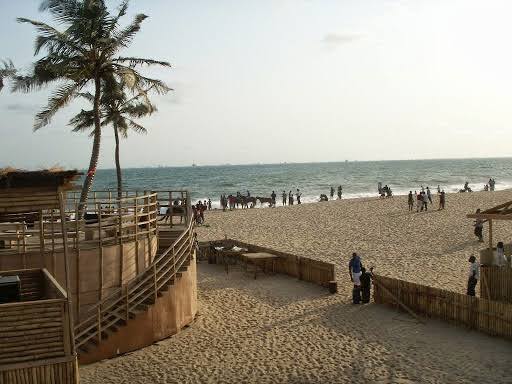 Elegushi Beach is a private beach located at Lekki, Lagos state, southwest Nigeria. The beach is owned by the Elegushi royal family in Lekki, Lagos state. Elegushi private beach is seen as one of the best beaches in Lagos and Nigeria at large. Elegushi beach is known for its night clubs, restaurants and cool spots for maximum fun. Though Elegushi beach allows outside food, the restaurants and clubs do not allow external food, for obvious reasons. They want you to patronize them.
Elegushi is mainly a beach for partying and relaxation, not really for swimming or water sports. You can be dressed in beach shorts and shirts, or any other cool beach clothes?with sandals or comfortable shoes. Footwear is necessary, especially in the afternoons when the sand may be hot enough to burn your soles.The entrance fee at Elegushi is N2000 for adults and 1000 for kids but you have to rent chairs, music speakers and tents. The price for seats and tents varies base on the seller you get it from but the cost ranges from N1000 – N5000.
6. VICTORIA ISLAND – LAGOS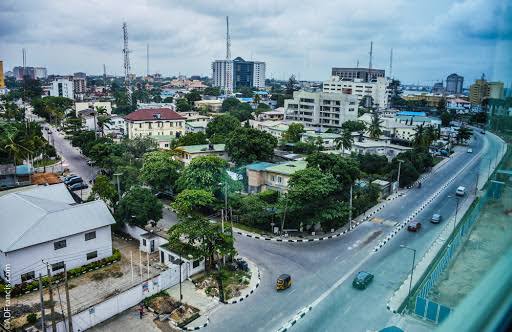 Victoria Island is an affluent area filled with stylish nightclubs and bars, as well as posh hotel lounges. Fine restaurants serve European cuisine or Nigerian staples such as ofada rice, while artisan bakeries, upmarket boutiques, and indie bookshops dot the streets. Terra Kulture arts center showcases Nigerian handicrafts and paintings, and the landmark Civic Center events complex hosts art fairs and concerts.
Victoria Island is one of the most exclusive and expensive areas to reside in Lagos. The town and island lie within the boundaries of the Eti-Osa Local Government Area. Victoria Island (VI) is an affluent area that encompasses a former island of the same name neighbouring Lagos Island, Ikoyi and the Lekki Peninsula by the Lagos Lagoon. It is the main business and financial centre of Lagos State, Nigeria.The average cost of living in Victoria is $2523.35 per month.
7. LANDMARK BEACH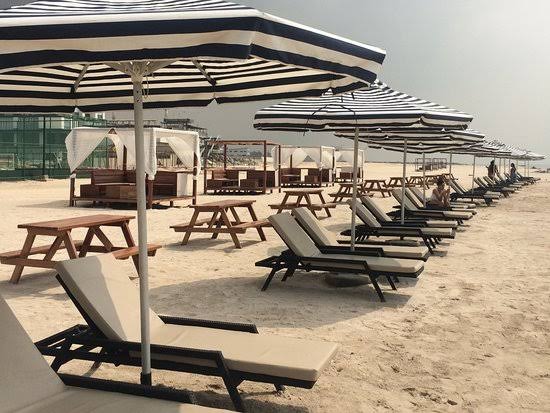 Landmark Leisure Beach Lagos is one of the few beaches in Lagos, Nigeria that you can visit without having to drive long hours to get to the destination. Landmark Leisure beach Lagos boasts of many facilities and recreational amenities and it can easily be accessed. It is about an hour drive from Lagos mainland and less than five minutes drive from Eko Hotel. It is a beautifully styled private beach it shares the same facility with the Landmark event centre. It is located in a serene environment, highly secured and it is a perfect weekend getaway site in Lagos. Landmark Oniru Beach offers world-class services and facilities to cater for all your different needs and to give you an unforgettable and exciting beach experience in Lagos.Landmark offers a beautiful ambience, clean.
Landmark Resort does not allow dogs. Gate fee for Landmark beach is N2000 per adult weekdays, N3500 weekend and N1000 for kids under 13, the seats cost N2000 and it doesn't come with any cover. Cabanas cost N25,000 and corkage fees and get up to N45,000 depending on the number of coolers you are carrying.
8.National Museum Lagos
The Nigerian National Museum is a national museum of Nigeria, located in the city of Lagos. The museum has a notable collection of Nigerian art, including pieces of statuary, carvings also archaeological and ethnographic exhibits. Of note is a terracotta human head known as the Jemaa Head, part of the Nok culture. Each national museum is a guardian, researcher and promoter of a professionally and scientifically transformed collective memory, and thus a constitutive element of national consciousness.
Museums can be divided into following categories: Fine arts: They contain all types of paintings, drawings, sculpture, architecture etc. Historical Museums: These museums illustrate historical events or period, personalities etc. They have weapons, statues, artifacts made of stones and other material.
9.National theatre Nigeria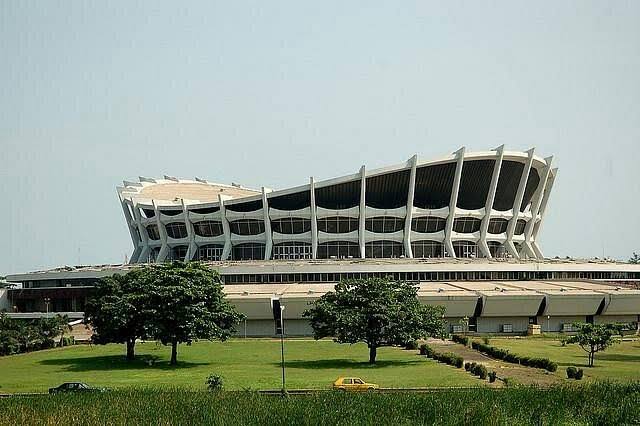 The National Theatre, Nigeria is the primary centre for the performing arts in Nigeria. The monument is located in Iganmu, Surulere, Lagos. Its construction was completed in 1976 in preparation for the Festival of Arts and Culture in 1977. The National Theatre's mission is to make world-class theatre, for everyone.
Who designed the national theatre? The National Theatre, Nigeria was designed and constructed by Bulgarian construction company. Alhaji Sule Katagum was a co-owner and also their chairman. The National Theatre exterior was designed, shaped and built to look like a military hat. It originally has capacity for a 5,000-seater Main Hall with a collapsible stage, and two capacity cinema halls, all of which are equipped with facilities for simultaneous translation of 8 languages; among others.
10.Hi-Impact Planet Amusement Park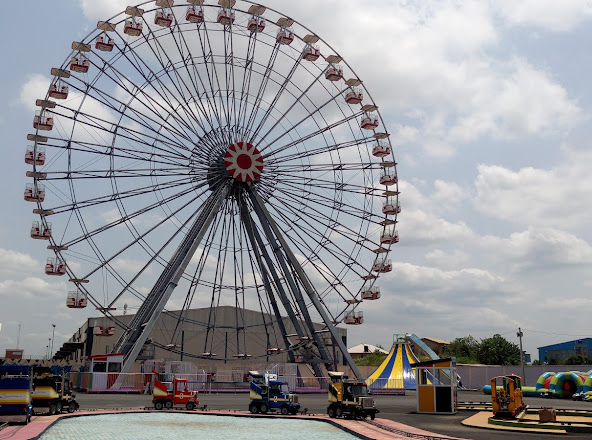 Hi Impact Planet (also known as the Hi Impact Amusement park) is an amusement, theme park and resort on the outskirts of Lagos but located in Ogun State along the Lagos–Ibadan Expressway. It was opened to the public in December, 2015. The park has a luxury apartment for those who want to stay for an extended time at the park, food courts, a hip pizza court, shawarma and pasta, a clinic to ensure all safety and health issues are well attended to, a lounge that houses games like bowling, table soccer, and games of snooker, multi-purpose hall for any kind of event you want to organize. With all of this, there can never be a dull moment at the park. The park has constant power supply to ensure that all the facilities are always operational. The park is owned by the Chairman of Solution Media and Infotech, Prince Adeyanju Lipede.