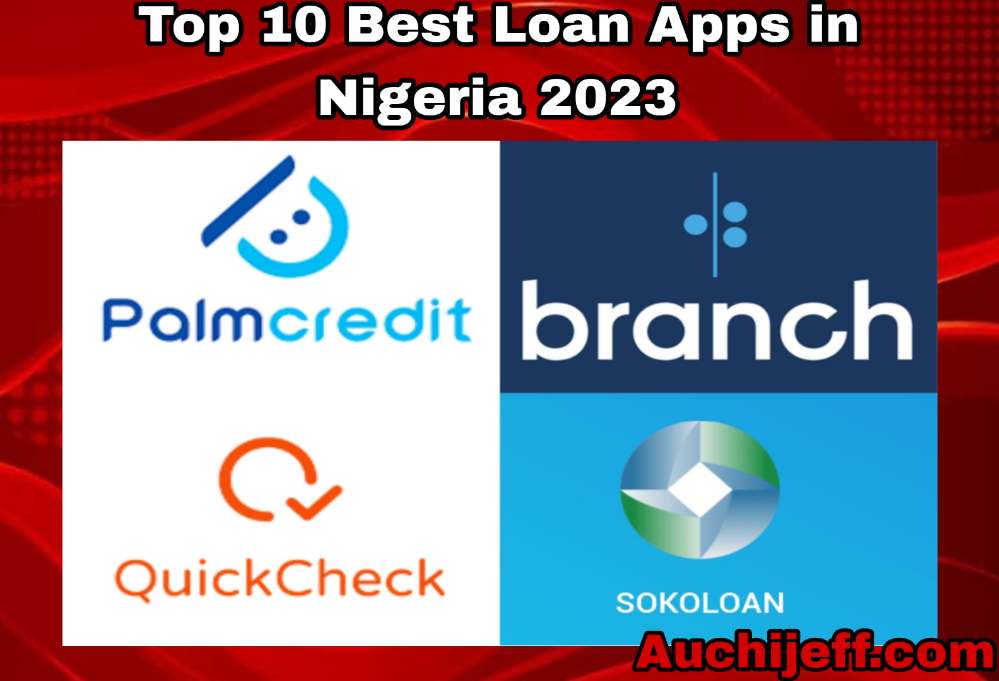 Auchijeffblog is known by majority to be a content writing site that ensure to give you up to date biography and other news update. In this article, just as it is stated below Auchijeffblog will be taking you on a full tour on the best loan apps in Nigeria.

All you have to do is to keep reading so as to be enlightened because Auchijeffblog will be bringing to light more details about loan apps. Don't forget to share this article to your friends so as to keep them updated.
The term loan refers to a type of credit vehicle in which a sum of money is lent to another party in exchange for future repayment of the value or principal amount. In many cases, the lender also adds interest or finance charges to the principal value which the borrower must repay in addition to the principal balance.
Everyday people need loan for different reason, some for starting a business, funding an idea, and even getting money to handle urgent matters are not always easy. Sometimes we do want to find the quickest ways to get the fund needed and that when you need to get a loan and thinking about borrowing money from a friend might really seem to be the best option sometimes but remember we all live in a time where everything is not that easy. That is when getting quick loans comes in.
Loans may be for a specific, one-time amount, or they may be available as an open-ended line of credit up to a specified limit. Loans come in many different forms including secured, unsecured, commercial, and personal loans.
Many people often confuse themselves Because there are actually various means of taking loan , One is them is through a loan app. Without much furtherado Auchijeffblog will be taking you on a full tour of the best loan apps in Nigeria.
Best Apps For Borrowing Money in Nigeria
Carbon (PayLater)
Carbon Loan is a product of One Finance and Investment Ltd. which started out as One credit in 2012. The company at the time only provided loans to salary earners, using a complete paper-based approach to its operation which required substantiating documents.In 2015, after even considerable growth in operation and turnover of its business, One credit evolved into OneFi. With the involvement of the Credit Bureau of Nigeria and the introduction of unique Bank Verification Number (BVN), the company could extend its services to non-salary earners by leveraging on its field agents.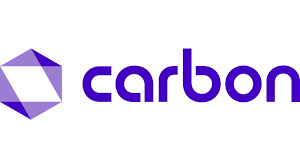 Loan repayment on the Carbon Paylater app is straightforward, and there are different channels in which you can pay back your loan.There is a direct debit channel. This channel enables the App (by your permission) to deduct the loan amount due directly from your account on the date stated by you. During the loan application, you would have filled out the details of your bank account as well as your preferred date of deduction.You can also pay directly into their account either by transfer or over the counter. As soon as there's confirmation of payment, your carbon account will be updated automatically.
Website: Carbon
PalmCredit
Palmcredit is a loan app in Nigeria owned by Newedge Finance Limited where you can get a loan without collateral. With Palmcredit, you can access loans within minutes without having to worry about providing any collateral. One unique thing about Palmcredit is its attractive low interest. Perhaps this makes it a popular loan provider in the country.You can apply for a loan by downloading the Palcredit app from the Google play store. The company aims to make getting access to quick cash and short-term loans with a smartphone app as easy as possible.The Palmcredit app is where the magic happens. As earlier mentioned it is only possible to get a loan from Palmcredit through their app on Google Playstore.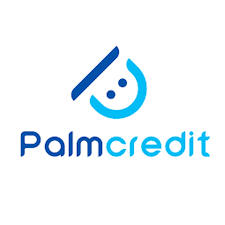 You will need to have an android phone in order to access a loan or any of their services which include buying airtime, data bundles, and so on. Palmcredit interest rate is between 14% to 24%, Equivalent Monthly interest 4%~4.7%, the Annual Percentage Rate (APR) on a Palmcredit loan is 48%~56%. The loan term is between 14 days to 180 days.You can borrow up to ₦100, 000 from Palmcredit. Also, note that you can adjust the maximum amount at any time.
FairMoney
FairMoney is building the leading mobile bank for emerging markets.We are unique thanks to our international exposure (with offices on 3 continents) and our impact-driven mission. We bring financial inclusion to underbanked people in emerging markets! This loan platform provides you with a different way of getting a loan in Nigeria and it does this with no collateral. With FairMoney Loan, you can get an instant loan of up to as much as ₦500,000 without needing any paperwork or even collateral. This would be done in under five minutes or lesser.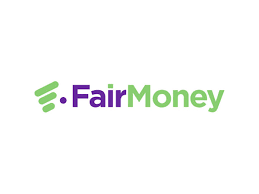 The app helps you gain access to critical finance via the power of modern technology. It is fast, reliable, secure, and most of all, free!It's an android mobile banking app that makes getting loans and paying bills very fast and easy.You can access a FairMoney Loan in the range of ₦1,500 to ₦500,000 with durations for loans up to 60 days and above. The monthly interest is also about 10%-30% monthly. The process does not incur any additional fees or hidden costs when processing your loan.
Website: FairMoney
Branch
Branch is an online moneylender that provides single payment loans, installment loans and payroll loans for borrowers. The amount borrowed is then deducted from your account.
Branch Loan is a leading loan platform where you can get an instant online loan in Nigeria. It uses data science to increase access to financial services for millions of Nigerians. The platform offers instant loans that help people achieve their business and personal needs. The company operates in Nigeria, Kenya, Mexico, India, and Tanzania.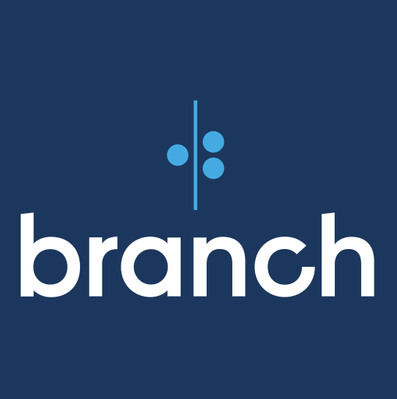 Branch offers loans from ₦2,000 to ₦500,000. Loan terms range from 9 – 52 weeks. Interest ranges from 17% – 40% with an equivalent monthly interest of 1.5% – 20% and APR of 18% – 260%, depending on your loan option. No collateral is required and interest rates are determined by a number of factors, including your repayment history and the cost of lending for Branch. Standard SMS and data charges by your mobile carrier may apply.
Website: Branch
QuickCheck
QuickCheck is a reputable lending platform in Nigeria. Basically, this platform grants Nigerians collateral-free loans. The app boasts over 100,000 users and has many positive reviews on Google Play Store. The QuickCheck platform aims at providing digital loan services to make it easier for Nigerians to obtain credit within a few minutes. QuickCheck offers you loans of up to ₦200,000.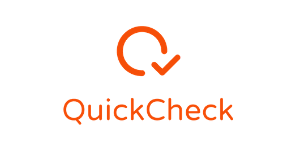 However, as a new user, you can only obtain a loan of ₦10,000 only for a loan duration of 30 days. The amount of loan you can borrow increases as you pay back your loan on time. Also, early payment guarantees lower interest rates. The loan term varies from 4 weeks to 1 year. The loan interest rate on QuickCheck starts from as low as 5% per month on your first credit. However, the general interest varies from 2% – 30%, with an equal monthly interest rate of 1 – 21%.
Website: Quickcheck
Aella Credit
Aella Credit is a loan app in Nigeria pioneering access to instant loans. Apart from loans, it's also an investment platform and a marketplace for health insurance. It's close to a one-stop shop for all your business needs.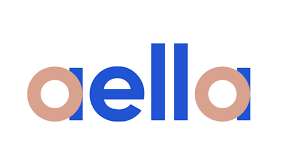 Available loan amounts are between N2000 and N1,000,000 with a maximum tenure of 3 months. Interest rates range between 6% and 20%, and there are no late or rollover fees. The hack to qualify for higher loan amounts is to make prompt repayments so you can build your credit score to be available for not just higher loan amounts but more favourable interest rates. With Aella's investments, you can earn a 26% annual return. Pretty impressive considering that the average annual return is about 12% according to the New York Stock Exchange.
Website: Aella
KwikMoney (MIGO)
Migo loan is a cloud-based platform that deals with companies like banks, telecommunications operators, and merchants. It enables these companies to provide their clients with credit to improve traditional banking and card payment systems.This is done by integrating Migo in such a company's app. Migo, in turn, subverts the clients, provides them a digital account and a credit line.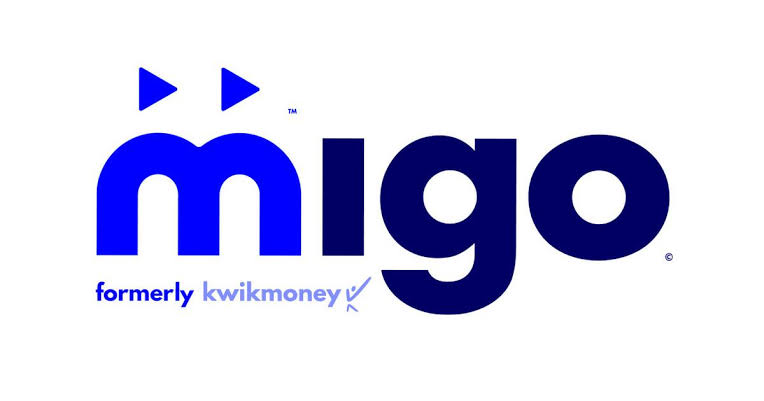 Accordingly, clients get to use this credit line in making easy and direct financial transactions.The utmost goal of this company is to make prosperity available to all. To re-invent the way we access and use credit and to also provide full customer satisfaction, Migo provides loan amounts that range from N500 to over N500,000. However, first-time clients usually start with small loans. The loan offers grow over time as trust builds between both parties. Migo interest rates are not fixed. They provide Interest rates that range from 5%-25%.
Website: MIGO
SokoLoan
Sokoloan is a loan app in Nigeria that provides short-term loans to help you cover unexpected expenses.The sudden rise of pressing needs is a situation we are all familiar with and is mostly accompanied by difficult loan processes. This difficulty is especially true with commercial banks because of their endless paperwork and collateral requirement. In this situation, one forerunner of an easy loan to turn to is Sokoloan. SokoLoan is a simple, entirely online lending platform that pro- vides short-term loans in Nigeria to help cover unexpected ex- penses or urgent cash needs. You can apply for a SokoLoan loan 24 hours a day, 7 days a week with our quick application process that lets you know your status within minutes.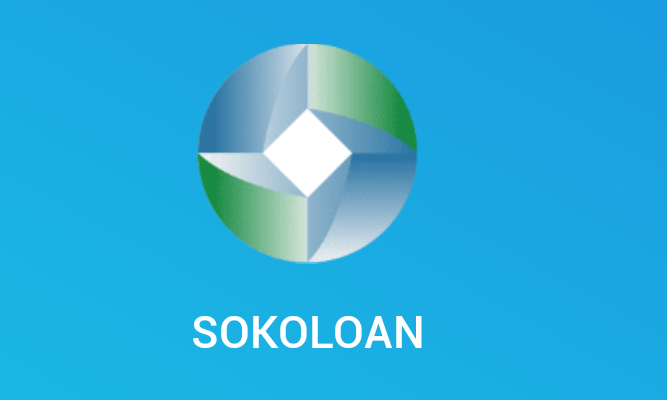 For online loans in Nigeria without collateral, fast loans and quick loans in Nige- ria, download and apply for SokoLoan loan.Sokoloan interest rate range from 4.5% to 35%. Once your loan is due, the repayable sum will be debited from the bank account linked to your Sokoloan account. You can also choose to repay the loan before its due date through the app.However, you should know that your repayment date cannot be rescheduled. Therefore, we advise that you only get a loan if you will repay at the scheduled date.
Website: SokoLoan
KiaKia Loan
Kiakia is a loan app in Nigeria that grants short-term business and personal loans.If you speak pidgin English, you'd know 'Kiakia' means fast, or better still 'quickly'. That is precisely the idea behind KiaKia Loan.KiaKia loan makes it very easy to access a loan without any collateral.You can borrow as low as N10,000 and as much as N200, 000 from them.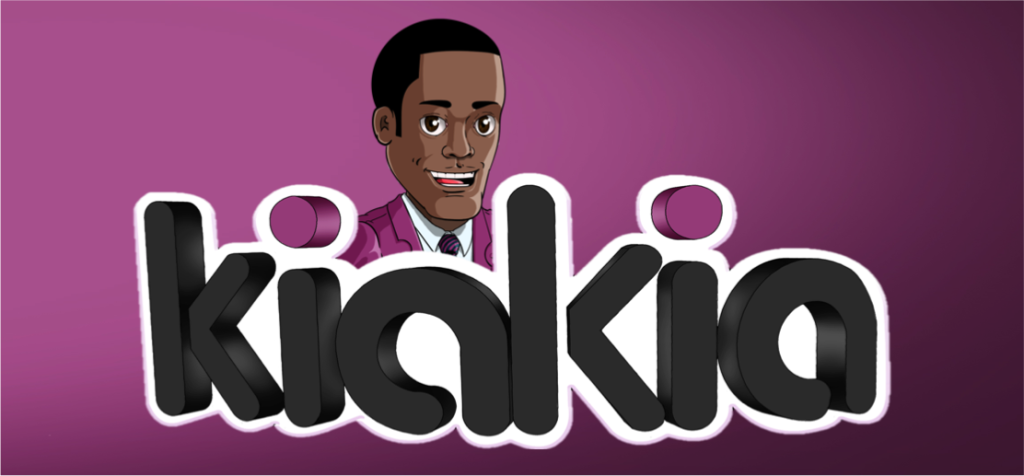 However, most users are assigned a particular amount of loan at the start. As you take and repay a loan in time, your maximum borrow limit increases.This loan attracts as little as 5.6% to as much as 24% in interest rates. Considering the speed of applications, this isn't a bad rate base. However, one thing that's certain is that the exact applicable interest rate would be stated during the loan application process where you can either agree or reject it.
Website: KiaKia
CreditVille
Creditville is a proprietary fintech group with various services (loans, lease, finance, investment, asset management, banking, foreign exchange, and real estate) headquartered in the heart of Victoria Island, Lagos, with five other branches across Nigeria.

Creditville Limited is a private lending institution and asset management company operating and registered in Nigeria. They offer a range of lending services. Creditville takes a business interest in Consumer Finance, Real Estate And Capital Markets. Their customer base includes distinct individuals in salaried employment and small and medium scale businesses in Nigeria.It operates as a viable institution by delivering creativity and professional services on global best practices.
Website: Creditville
Disclaimer : No copyright infringement intended.
All rights and credits reserved to respective owners.