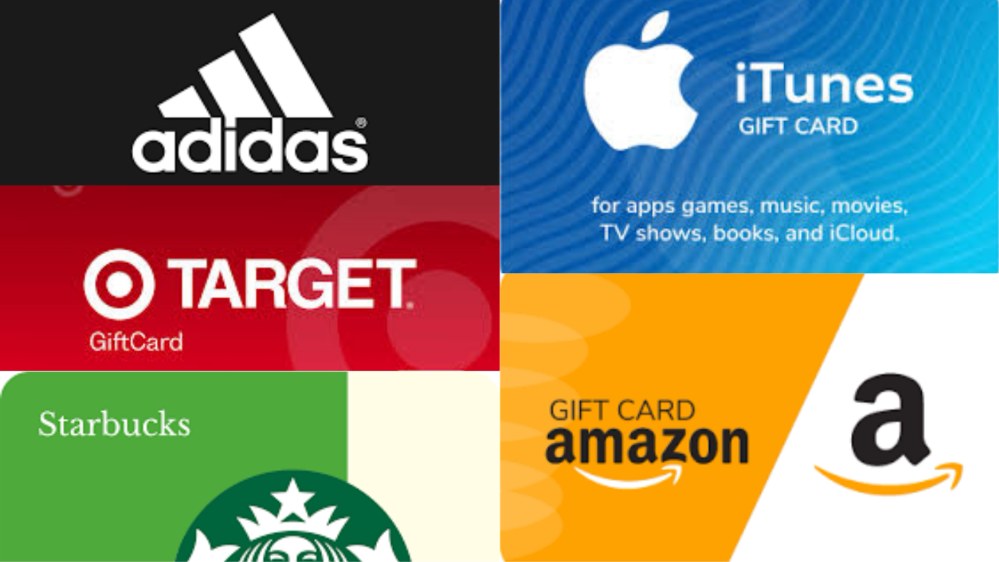 Gift card is a prepaid debit card that is loaded with a specific amount, which can then be used to make purchases and other financial transactions. It is a form of payment that can be used to make purchases at retail stores, gas stations, restaurants, and other locations. You load money onto the card, which you or the gift card's recipient can then spend at accepted locations. Some prepaid gift cards charge a fee to purchase them

Gift cards are also given out by employers or organizations as rewards or gifts. They may also be distributed by retailers and marketers as part of a promotion strategy, to entice the recipient to come in or return to the store, and at times such cards are called cash cards.
There are various types of gift cards such as; ITunes Gift Card, Amazon Gift Card, Google Play Store Gift Card, Steam Gift Card, Apple Gift Card, eBay Gift Card, Sephora Gift card e.t.c.
Below are the top 4 certified platforms to purchase your gift card at good rates;
1.SureGifts
Suregifts is a digital store that supplies a wide range of gift cards for various stores.After purchasing a gift card from them the users are issued a voucher code that can be used to redeem the gift value at partner stores. Some of our merchants include Spar/Park n Shop, Jumia, Sweet Kiwi, a many more goods and services.
You can use your voucher code to pay for great products and services from dozens of great online and physical stores in Nigeria, and it's very easy to redeem.
2.Patricia
Patricia is an Africa-centric integrated alternative payment and e-commerce company that facilitates the easy use of digital currencies like Bitcoin, Ethereum and other digital assets for everyday transactions.
It is an alternative payment solutions company that facilitates the easy use Patricia Android App, Patricia iOS App, for the purchase of Giftcards with Crypto.
3.Getcards Africa
On GetCards Africa, you can buy gift cards online from numerous stores across the world while in Nigeria. GetCards gives users access to over 3000 stores and service providers.
The GetCards platform is currently in Beta mode. However, you can still purchase cards for yourself or send them as a gift to other persons. Method of Payment for any of these international gift (play station,steam card e.t.c) can be made via bank transfer.
4.Jumiapay
Jumia is a free online payment service that enables you to make payments online securely, instantly and cost-effectively.JumiaPay, formerly known as JumiaOne, is a comprehensive payment platform that allows users to pay for orders, utility bills, airtime recharge, hotel booking, among other domestic services.
The payment platform also serves as the payment gateway for all Jumia services as well as exist as a standalone app. You can as well Recharge your phone, pay utility bills, make hotel reservations, order food from your favorite restaurants, and more, all in JumiaPay.
Conclusion
For online stores, you can simply select an item, insert your voucher code, and update your cart. While physical stores would require presenting the voucher code at the point of purchase.