Shiba Inu is certainly the flavor of the season among memecoins, extending its rally on the back of rising interest in the coin among whales or large holders. At the time of writing, SHIB/USDT is trading at around $0.000030, up by over 8% in the past 24 hours alone.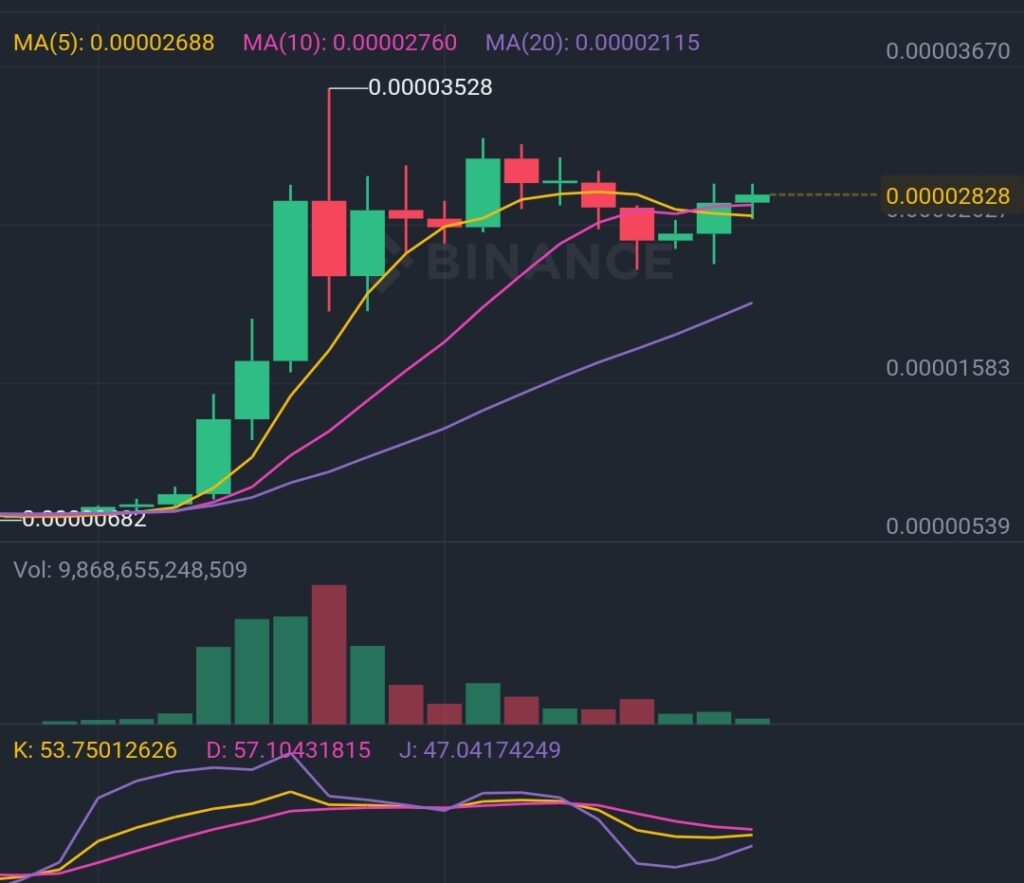 One of the biggest drivers of the cryptocurrency which started as a joke is the market sentiment towards leader Bitcoin and cryptos in general. Bitcoin crossing the $60,000 mark and trading bullish in anticipation of Bitcoin ETFs gaining regulatory approval in the US soon, the memexoin coin shiba inu is enjoying and interest among buyers, trending higher.
What Did Musk Tweet to Drive Shiba Inu Higher?

After trading weak and seemingly losing interest among crypto investors over several weeks, investor focus returned to Shiba Inu recently after Tesla CEO tweeted a photo of his pet dog Floki. The self-confessed Dogefather has done it again by tweeting an image of a Shiba Inu dog holding a rocket, indicating his interest in taking SHIB's price 'to the moon'. His tweet has also driven a surge in another memecoin, Floki Inu.

After posting this tweet, Musk added another one in which he states, "I've thought about and … I'm not sorry for party rockin." Many supporters of SHIB have taken this is a sign that Musk is turning his focus towards this memecoin, the same way he has done with Dogecoin earlier this year. The increased promotion by a celebrity influencer such as Musk is crucial to sustaining engagement and adoption of such meme tokens, and is currently the biggest factor driving the bullish moves in Shiba Inu.

Shiba Inu Bringing NFTs Soon

However, there's more than just sentiment and influencer trends driving up interest in the SHIB token lately. Crypto investors have been turning their attention back into it ever since the coin's developers announced an NFT sale scheduled to take place this week. The Shiba Inu themed NFT collection called 'Shiboshis' will put up for sale 10,000 NFTs which can be purchased using LEASH tokens and then using a combination of LEASH and ETH via the ShiboshiSwap website. These NFTs can then be transferred and traded on other marketplaces, including OpenSea. The move will drive up on-chain activity and keep the value of SHIB supported in the near term.

Investor interest in the memecoin is likely to be spurred by news that an ETH whale has spent almost $1.2 million to purchase nearly 50 billion SHIB tokens. The high value transaction indicates a surge in interest in the crypto and could cause its price to breakout to the higher side soon.

SHIB/USDT Technical Analysis

On the 4-hour chart of SHIB/USDT, moving averages and the MACD suggest a strong bullish bias. However, the momentum indicator is pointing to some selling interest as well.