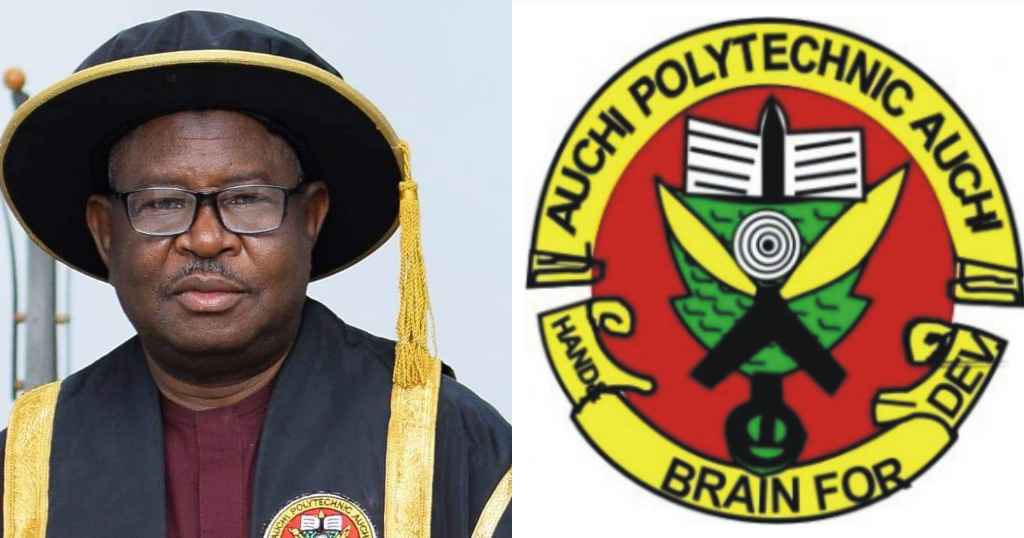 Auchi Polytechnic Rector, Dr. Shehu Umar warmed the newly admitted students of the polytechnic against cultism, examination malpractice and other vices that would be inimical to their academic progress of their lives.

Dr. Umar gave the warning during the institution's 40th matriculation ceremony, said that the polytechnic had zero tolerance for cultism, examination malpractice and other vices.
"Avoid joining cult groups or society. Cultism is of no benefit to you as the school management would not hesitate to expel any student found wanting in this regard", he emphasized.
"Abhor cheating and other acts of misconduct during examination, if you are caught breaching examination rules, the consequence is rustication or expulsion from the school, " he said.
He said that a total of 11, 250 students were admitted into the polytechnic in the 2021/2022 academic session with Ordinary National Diploma (OND) 7,820 while Higher National Diploma (HND) 3,430
The rector said the polytechnic had attained very high academic standards and it is adjudged one of best in the country, saying that management is not taking this attainment for granted.
He disclosed that the management had established a 60 seating capacity E-learning centre to complement other e-learning centre on campus.
He added that the institution had completed a lecture hall for the department of Urban and Regional Planning and and a 40 room hostel for the use of students.
According to the rector, the polytechnic had concluded plans to enrich the academic programmes in the School of Information and Communication Technology, Engineering Technology and Business Administration.
Dr. Umar urged the students to make the best use of the available facilities in the polytechnic in order for them to become well-grounded and employable after graduation.
He assured that the staff and management of the institution would provide the enabling environment for students to excel.
"Management intends to sustain the high academic standards for which the polytechnic is known.
"To ensure that we remain at the top, management is committed to provide facilities and infrastructures that will make the learning environment conductive for staff and students.
"As you settle down for studies in the polytechnic, I wish you all the best and success in your academic and professional sojourn.
He however congratulated the students for their successfully gaining admission into this institution.