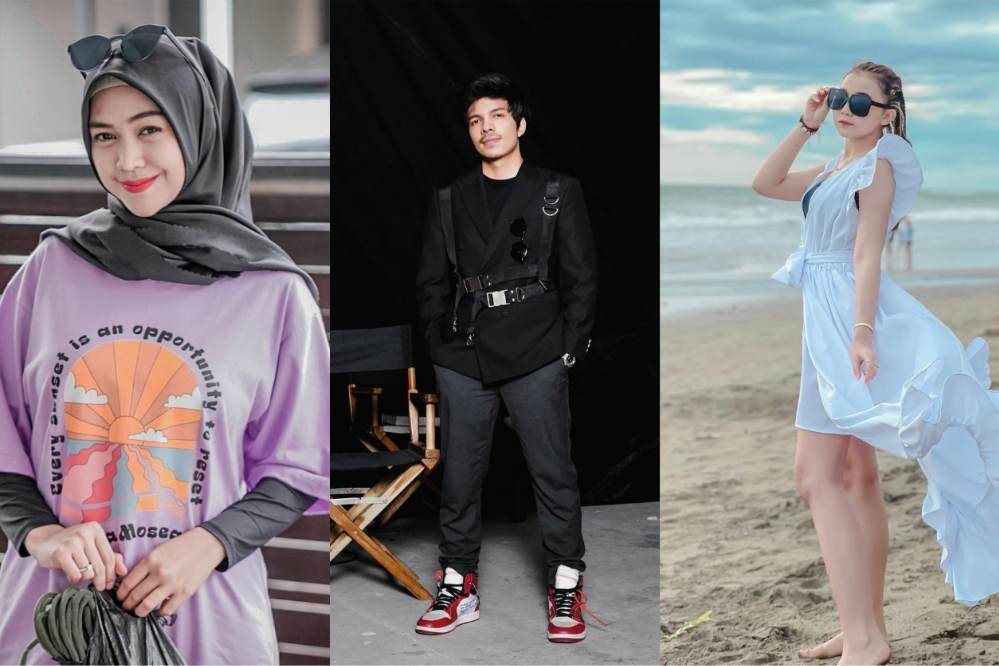 TikTok is a social media app for creating, sharing, and watching short video clips, since the lunch of this Chinese App in 2017 and it has been able to get millions of monthly users. For both independent content creators, businesses, and brands, TikTok is a great platform to promote their work, products, personalities, and ideas in creative ways to a global audience.

In Indonesia, an advertisement on TikTok may potentially reach 92.07 million people, or 33.1% of the entire Indonesian population. Tiktok has helped so many Nigeria youth show case their talents,create unique content and promote their business.Today, there are so many users of this platform that are millionaires. Tiktokers make so much money from Tiktok, as there seems to be an endless flow of Tiktok gifts from fans that comes in on a daily basis.
Important factor to take into consideration —To be rich on Tiktok doesn't really determine on the amount of your followers but the total Tiktok gift given by followers and views.
Without furtherado Auchijeffblog have gathered below the top Richest/successful Tiktok influencers in Indonesia.
Top 10 TikTok Influencers in Indonesia
10. Verrel Bramasta – 8.2 Milllion Followers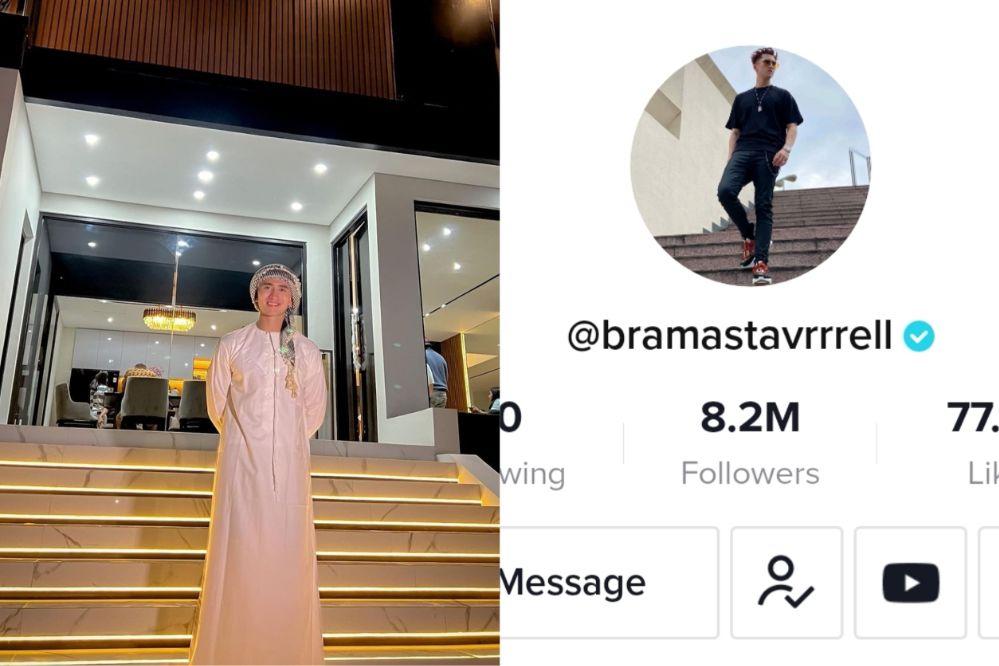 Verrel is a famous Indonesian actor who is also popular on TikTok. Verrel has all the skills needed to become an effective entertainer; he is good at acting, dancing, and singing. His fashion choices are also lauded by his followers.
Verrel often collaborates with co-celebrities and co-influencers. He was born and raised in Indonesia alongside his mom and dad. He grew up in Jakarta, which is a well-known city even to those who are Indonesian.
Tiktok: @bramastaverrel
Youtube: @Verrel Bramasta
9. Ina Yatul Zein – 8.6 Milllion Followers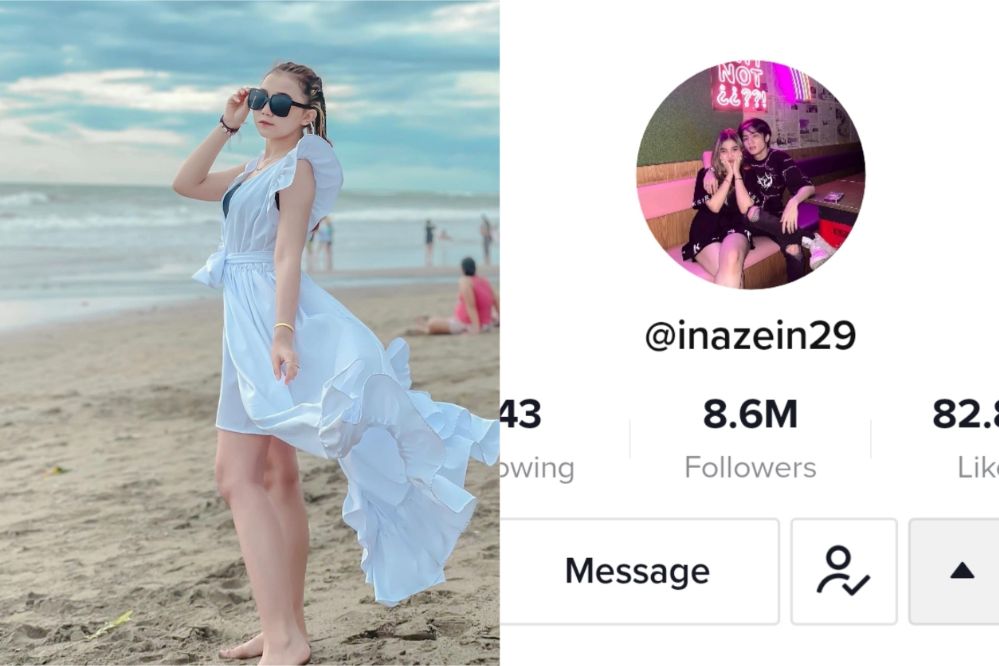 Ina Yatul Zein content on TikTok is all based on having a romantic relationship, its good sides and its problems. In the cause of writing we were made to know that the famous TikTok star is in a relationship.
Her boyfriend also participate and he is very supportive, Aside from love and relationship content, she also uploads makeup reviews and tutorials, and she also grooves to the latest dance challenges.
Tiktok: @Inazein
Instagram: @Inayatulzein
Youtube: @Ina Zein
8. Seses Rapunzel – 9.5 Milllion Followers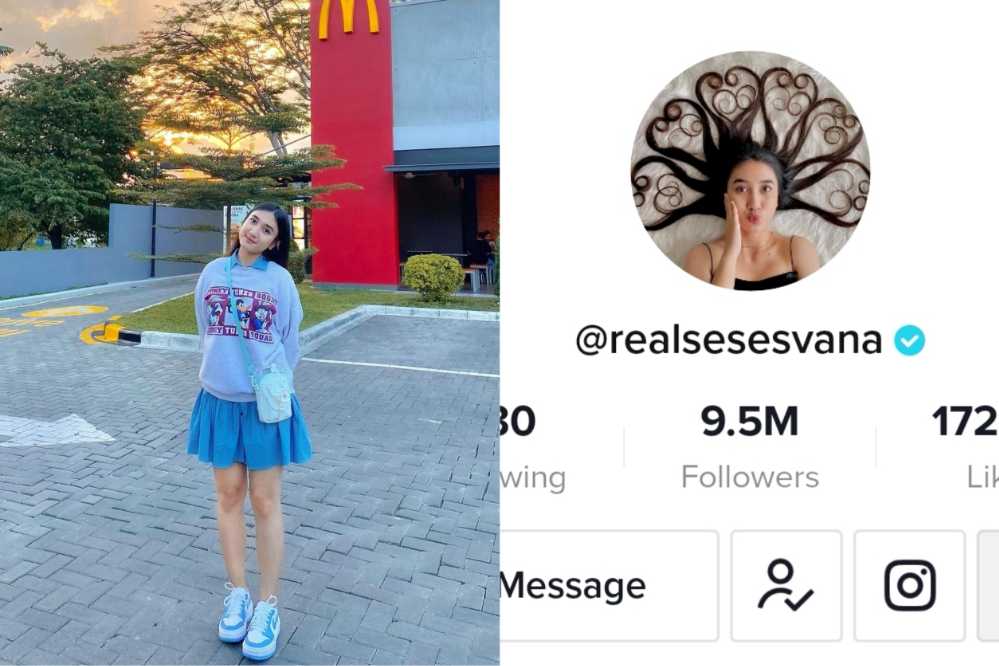 Seses Rapunzel is a Indonesian social media star who has earned popularity through the making short contents on TikTok. She started making her videos at a very young and it paid off.
She currently have about 9.5 Million followers, Seses Rapunzel is considered as one of the popular TikTok stars in Indonesia with the humongous popularity on social media, Seses Rapunzel have also gained popularity with many commercial sector.
Tiktok: @realsesesvana
Instagram: @Seses Rapunzel
Youtube: @Sesesrapunzel
7. Dafa Atmaja – 10 Million Followers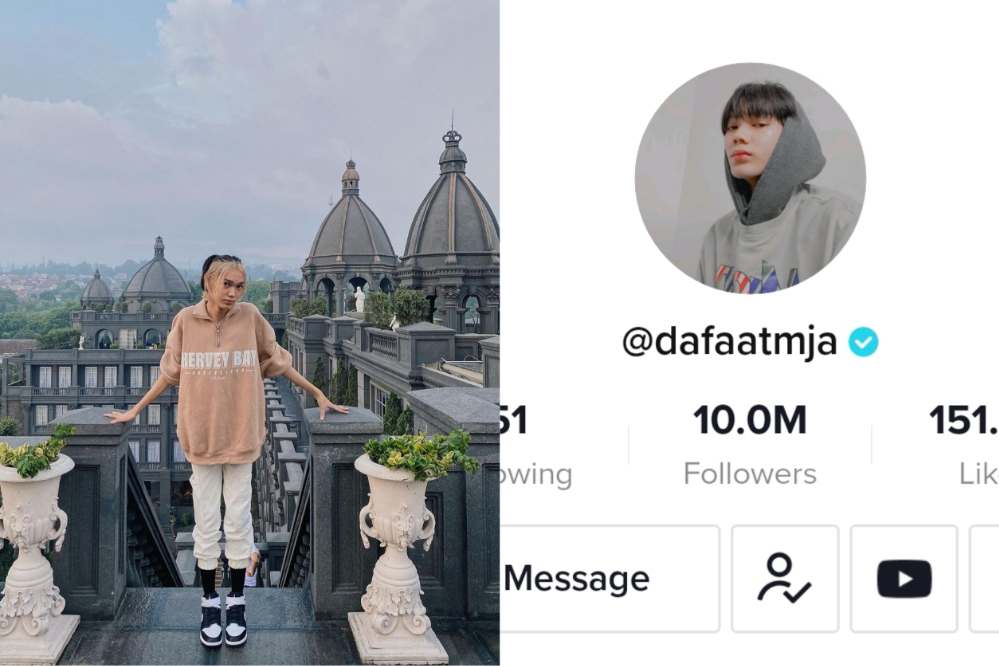 TikTok, a social media platform from China that has been popular in Indonesia since 2018, has indeed given birth to many new TikTok influencers and rating from the list Dafa Atmaja is one of them.
If most of the current generation who are famous on TikTok prefer content themes in the form of intimacy with their lover, then this is different with this young man from Banjarbaru because he used it as an avenue to gain more fan base on his social media account.
Tiktok: @dafaatmaja
Youtube: @Dafa Atmaja
Instagram: @Dafa Atmaja
6. Raffi Nagita – 10.5 Milllion Followers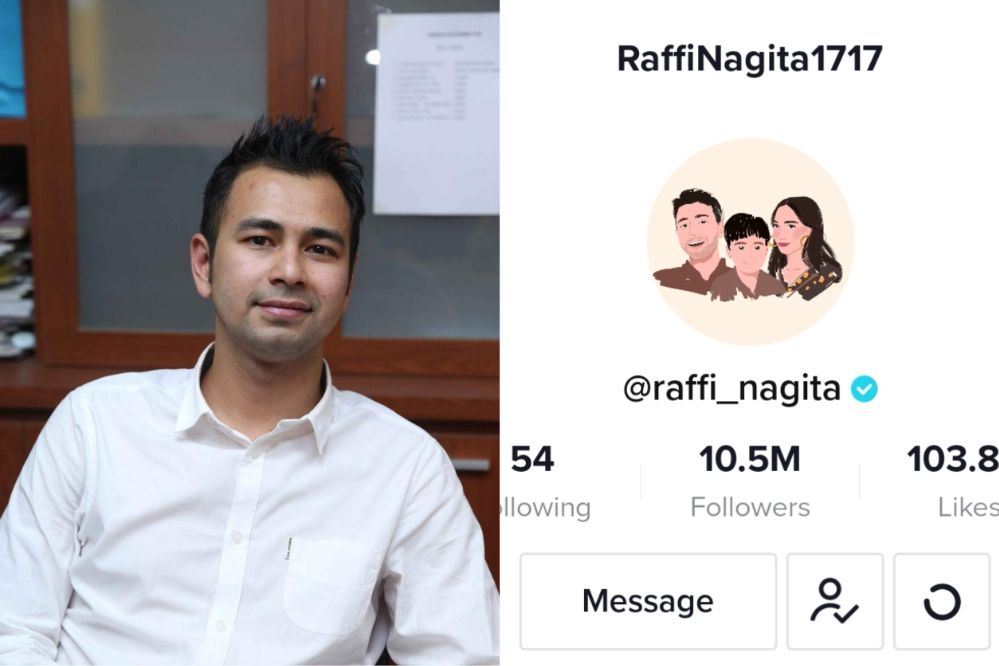 Raffi Farid Ahmad popularly known as Raffi Ahmad was born on the 17 of February 1987 in Bandung, West Java, He is currently 35 years of age, Raffi Nagita is an Indonesian media personality, presenter, actor, singer, entrepreneur and producer of Sundanese and Pakistani descent.
He is the eldest son of the late Munawar Ahmad and Amy Qanita, In 2001 Raffi began his career as a model and he joined Cover Boy as a panelist.
Tiktok: @raffi_nagita
Instagram: @raffinagita
Youtube: @Ran entertainment
5. Atta Halilintar – 12.6 Million Followers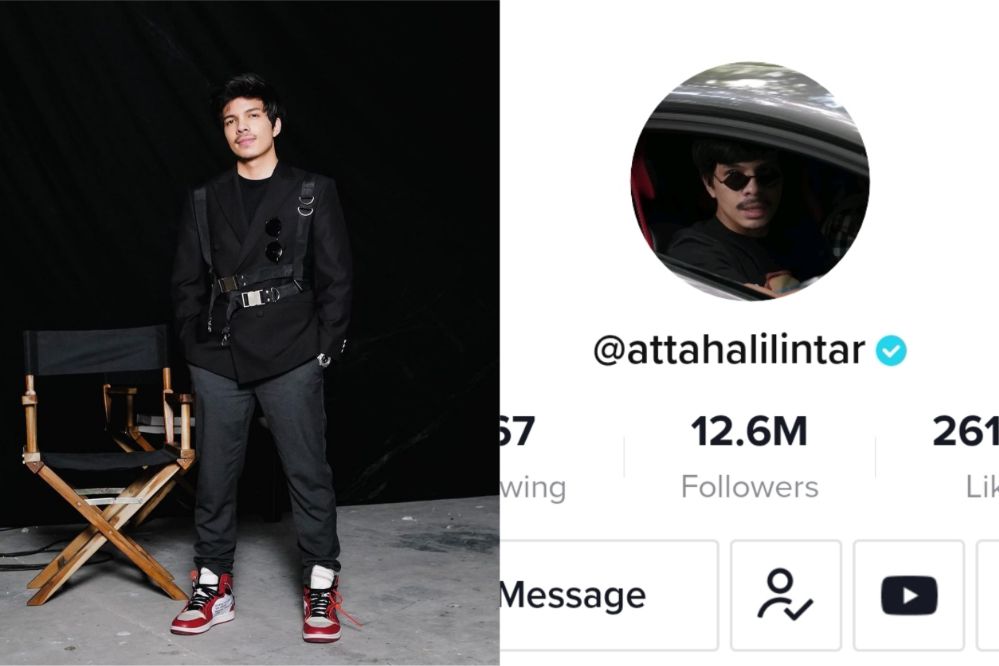 Muhammad Attamimi Halilintar popularly known as Atta Halilintar was born on the 20 of November 1994 and he is currently 27 years of age, He is an Indonesian YouTuber, content creator, social media personality, actor, singer and businessman.
He is the first YouTuber in Southeast Asia to earn the Diamond Play Button having over 10 million subscribers on Youtube. He is currently regarded as the most popular YouTuber in Indonesia and hails from the popular Gen Halilintar family, which is known for recording songs and publications.
Tiktok: @attahalilintar
Youtube: @AH
4. Sandys – 15.2 Million Followers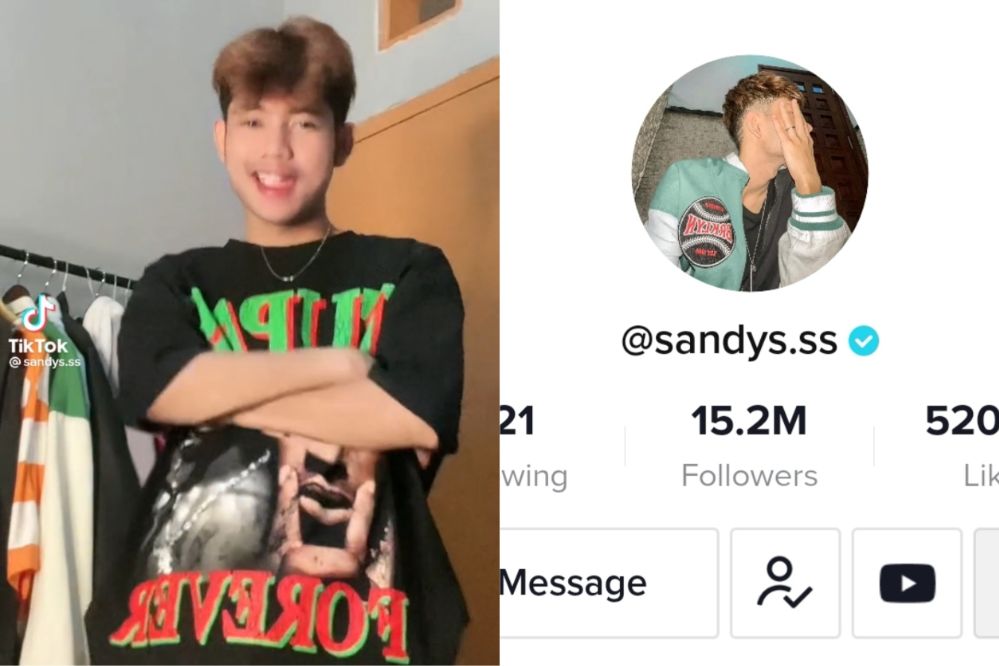 Sandys is one of the youngest male Tiktok creator in Indonesia and currently he has accumulated over who 15M followers on tiktok.
His content his based on entertainment and His story about growing in a broken home. Despite his family issues, he loves to entertain his viewers with his dance and lip-sync videos. He also loves including his friends, girlfriend, and pet in some of his contents.
Tiktok: @Sandys.ss
Youtube: @Sandys
3. Notnot – 16.7 Million Followers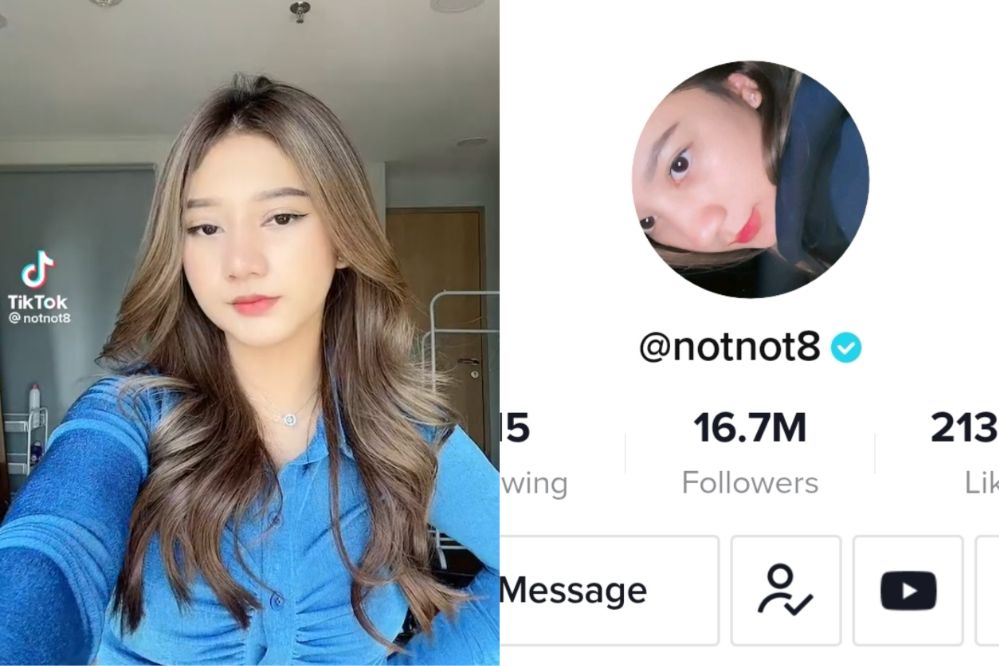 Lidiawaty who is popularly known as Notnot is an Indonesian YouTuber, TikToker, live broadcaster and actor. In 2019, Notnot was successfully elected as an ambassador for the electronic sports event, the President's Cup.
Notnot is a member of the EVOS Esports electronic sports team. She is so well known on Tiktok and Youtuber she sometimes engage herself in livestreaming on youtube.
TikTok: @Notnot8
YouTube: @NOTNOT
2. Cahya Niyrn – 18.8 Million Followers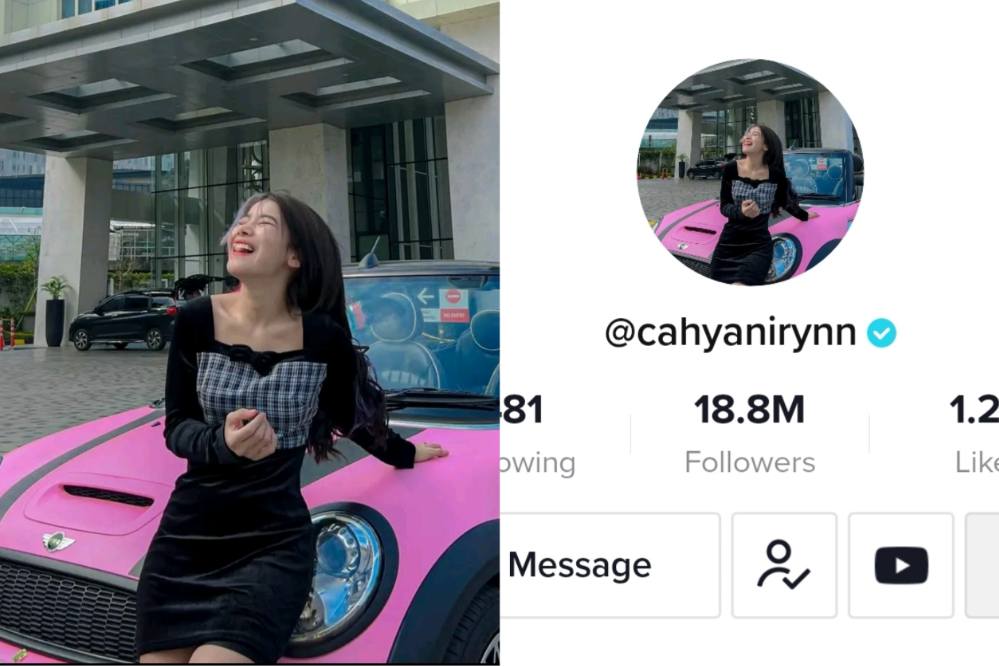 Cahya who was born and brought up in Indonesia is one of the most known TikTok fashionistas in the country. She has the skill to pull off any type of outfit she sets her mind to. In this video above, she was able to dress herself similar to Billie Eilish.
She serves as a fashion and beauty inspiration to her followers, often recommending the products she personally loves. Many people love her due to her fashion sense coupled with entertainment.
TikTok: @cahyanirynn
YouTube: @cahyanirynn
1. Ria Ricis – 29.4 Million Followers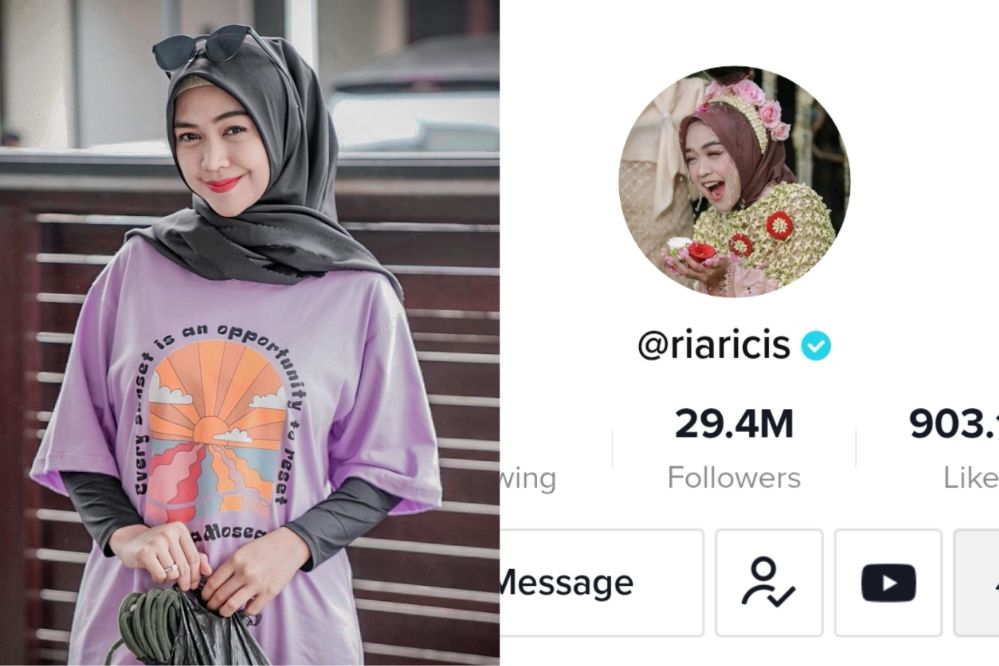 Ria Ricis is a public figure, celebrity and digital creator from Indonesia who is known as the second ranked YouTuber in Southeast Asia. Ricis started his early days on YouTube by making a video about his own squishy that has been watched a lot.
Currently, Ria Ricis is called a digital creator because she has quite a lot of followers on her social media. On YouTube she have been gathered more fan and currently she is loved by many on her three social media account Instagram, YouTube and TikTok.
Tiktok: @riaricis
Instagram: @riaricus1795
Youtube: @Ricis official
Conclusion
In conclusion, the above gathered TikTok influencers are currently as at the time this article was published the top richest Tiktoker in Indonesia. If you feel your favourite was not included, feel free to comment below.
Brief History of the top 10 Tiktoker in Indonesia
Ria Ricis
Cahya Niyrn
Notnot
Sandys
Dafa Atmaja
Atta Halilintar
Seses Rapunzel
Raffi Nagita
Ina Yatul Zein
Verrel Bramasta
Drop Comments Below
Disclaimer : No copyright infringement intended.
All rights and credits reserved to respective owners.