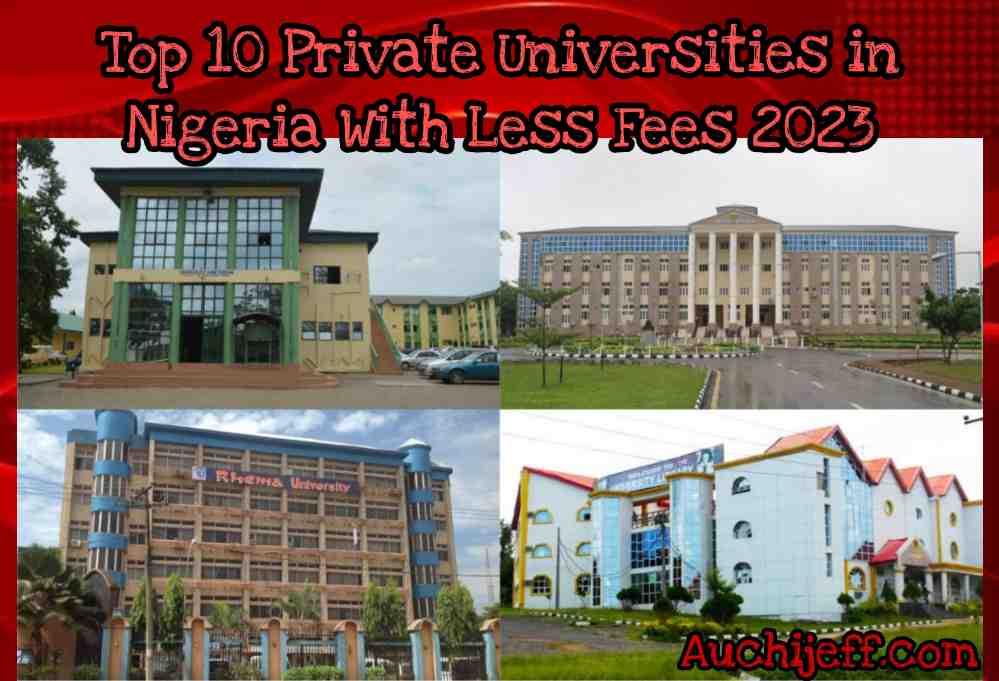 Auchijeffblog is known by majority to be a content writing site that ensure to give you up to date biography and other news update. In this article, just as it is stated below Auchijeffblog will be taking you on a full tour on the cheapest private universities in Nigeria.

In this article, we'll be listing out the cheapest Universities in with low fees but Tertiary education in Nigeria can be very much expensive in several means, this expense has not stopped people seeking to get an education in the country, especially International students who have found a way to still get an education in the country's sound educational institutions, despite the cost of education.
Private universities and colleges differ from public schools in more than how they are funded. They are often smaller and quieter. Hopeful students considering a private university should assess the advantages and disadvantages of their options. The right choice for higher education is a school that fits the student's educational needs and lights the path to future career goals.
Although, The general thinking of everyone is that all private universities are too expensive. The reality now seems to be that if we get down to really count the cost, some private universities are actually better in terms of both cost and quality.
Lecturers in public universities are generally overlords, who do whatever they want with students. In private universities, lecturers are more humble, being limited by the university management. So after much comparison it's up to you to decide the kind of institution you want your child to attend.
Also, When taking into consideration the kkmd of institution you want your child to attend, you have to take note of the tuition fee because the fees of each school varies depending on the course you want to study. However, the fee given is for the cheapest course in each University. The cheapest private University in Nigeria is Al-Hikmah University, Ilorin.
Without much furtherado Auchijeffblog will be taking you on a tour on the cheapest and best universities in Nigeria with low fees.
Top 10 Cheapest Private Universities in Nigeria 2023
1. Al-Hikmah University, Ilorin
School fees Starting at: ₦213,000 and above (per annum)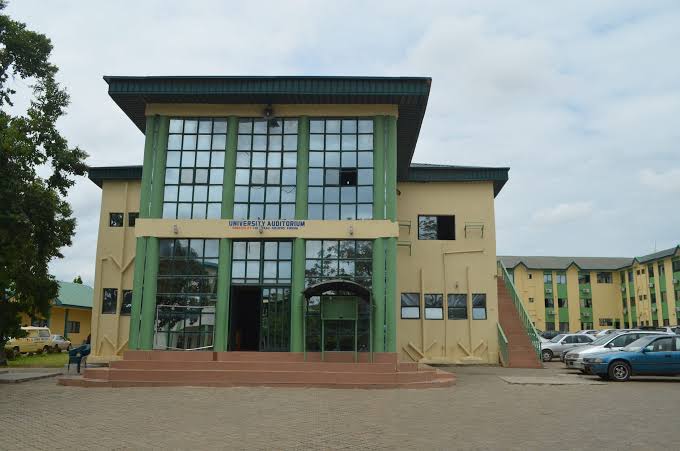 AL-HIKMAH UNIVERSITY, ILORIN-NIGERIA was established in 2005 by the Abdur-Raheem Oladimeji Islamic Foundation (AROIF), Nigeria. The University came into existence via the granting of a license to operate as a Conventional Private University by the Federal Government of Nigeria (License No. 010) on 7th January 2005. It commenced academic activities during the 2005/2006 academic session with 70 students spread across the three (3) take-off Colleges: (Humanities, Management Sciences, and Natural Sciences).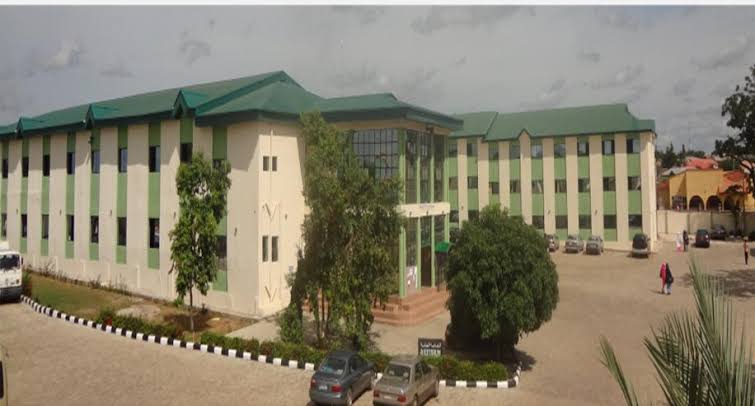 Today, Al-Hikmah University has seven (7) Faculties (Humanities and Social Sciences, Management Sciences, Natural, and Applied Sciences, Education, Law, Health Sciences, and Agriculture) and the Postgraduate School. It has 50 Undergraduate, 12 Diploma and 43 Postgraduate Programmes. The University also has 12 Centres, viz: Centre for Part-time and Professional Studies, Centre for Diploma studies, Centre for JUPEB Studies, Centre for ICT and Distance Learning, Centre for Islamic Heritage, Centre for Community Development, Centre for Research, Industrial Linkage, and International Cooperation (CRIIC), Centre for Summer Studies, Centre for Entrepreneurial and Vocational Studies, Centre for Remedial and Extral-Mural Studies, Centre for Islamic Economics and Finance, and Centre for Peace and Security Studies.
At the moment, our students' population is above 7000, inclusive of Postgraduate students and the Institute of Education. All our academic programmes are accredited by the National Universities Commission (NUC).
Website: Al-Hikmah University
2. Ajayi Crowther University
School fees Starting at: ₦200,000 and above (per annum)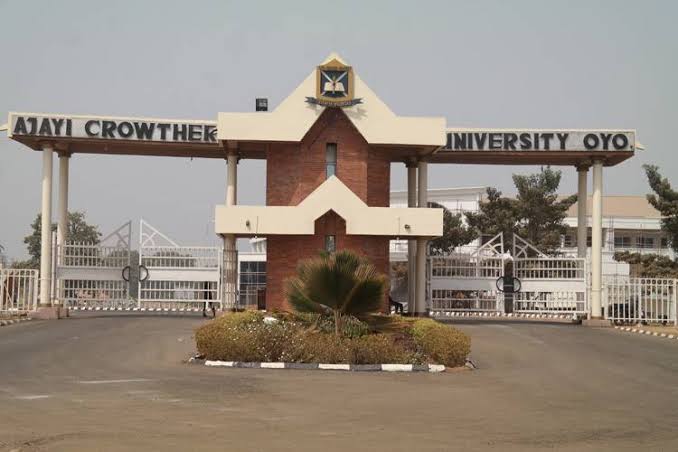 The Ajayi Crowther University, Oyo was established by the Supra Diocesan Board (West) of the Church of Nigeria (Anglican Communion), has its origins in the defunct CMS training institution, Abeokuta and the defunct St. Andrews College, Oyo.The University started as CMS Training Institution in Abeokuta in 1853 from where it was relocated to Lagos (1868 to 1896). In March 1896, it was transplanted to Oyo retrospectively in 1920.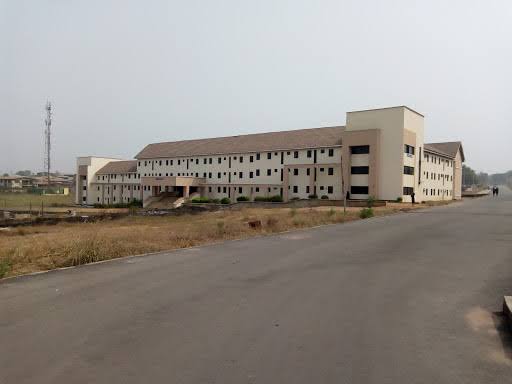 At inception, St. Andrews College, Oyo produced holders of Grade II Teachers Certificate while the Divinity Course for training church ministers was added to the curriculum between 1910 and 1942 and the proprietorship of the College was transferred from CMS, London to the Church of Nigeria (Anglican Communion). A salient feature in the History of St. Andrews is that it became welded to the church as a snail is inseparably linked with its shell.
In 1977 Government took over the control and administration of all schools in the Nigerian Federation and with this development the Church of Nigeria was divested of her Proprietorship of the College. However, the St. Andrews College Old Boys Association (SACOBA) interest and by extension that of the Church, in the growth and development of St. Andrews did not wane. The rest are history.
Website: Ajayi Crowther University
3. Oduduwa University, Ile-Ife
School fees Starting at: ₦185,000 and Above (per annum)
Oduduwa University was established in 2009, it is a private higher education institution located in Ipetumodu, Osun state. The university was officially accredited and recognized by the National Universities Commission of Nigeria as a higher education institution.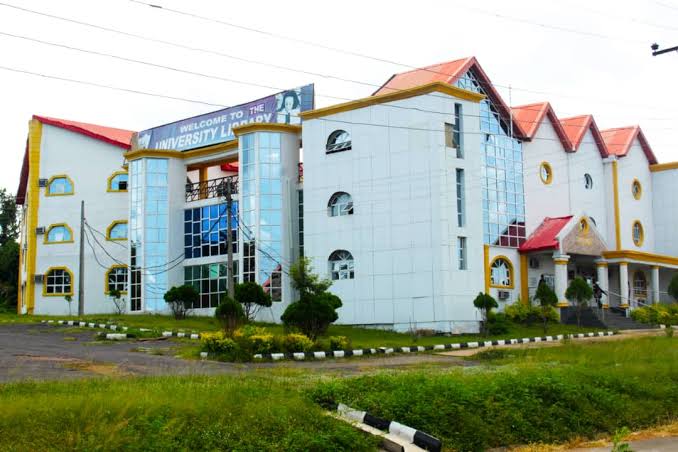 Oduduwa University is located in Ipetumodu, Ile Ife, Osun State, Nigeria. According to sources, It was named after Oduduwa, the progenitor of the Yoruba people.Oduduwa University Ile-Ife (OUI) is one of the private universities in Nigeria that offers diverse undergraduate programmes.
Oduduwa University Ile-Ife (OUI) has been officially accredited and/or recognized by the National Universities Commission (NUC), Nigeria.
Website: Oduduwa University
4. Obong University, Obong Ntak
School Fees Starting at: ₦120,000 and above (per annum)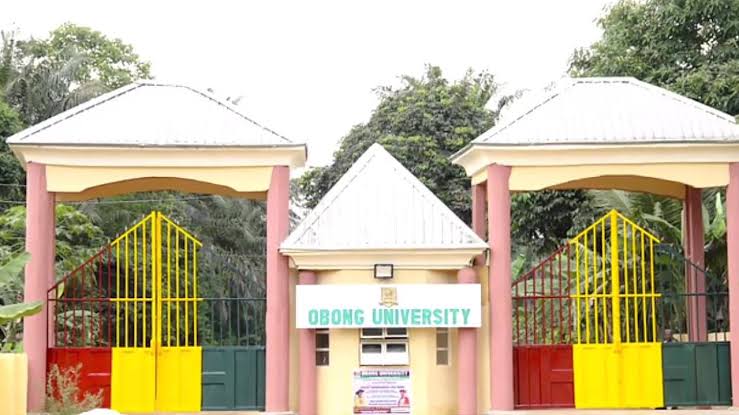 Obong University is built on a foundation of Christian values ​​and the highest standards of academic excellence. At Obong, students are empowered to improve their competence and independence in ways that prepare them to be of benefit to society and God's kingdom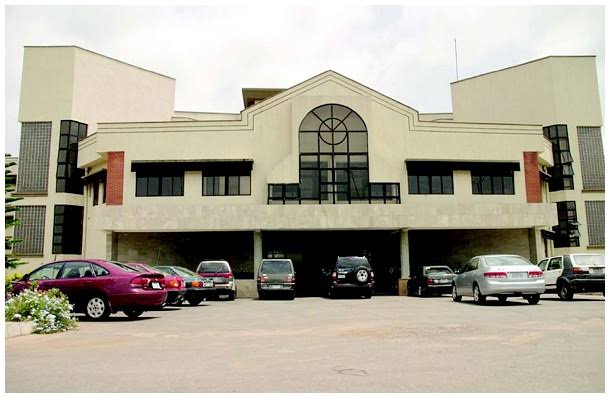 Obong University is located in the quiet country town of Obong Ntak and offers an excellent environment for academic activities and self-development. We are proud of the friendly, neighborly atmosphere of the surrounding community that visitors find to be highly refreshing.
Although this website contains extensive information about the resources and services we provide at Obong University, we sincerely hope that you will find time to visit the beautiful campus at Obong Ntak.
Website: Obong University
5. Lead City University
School Fees Starting at: ₦250,000 and Above (per annum)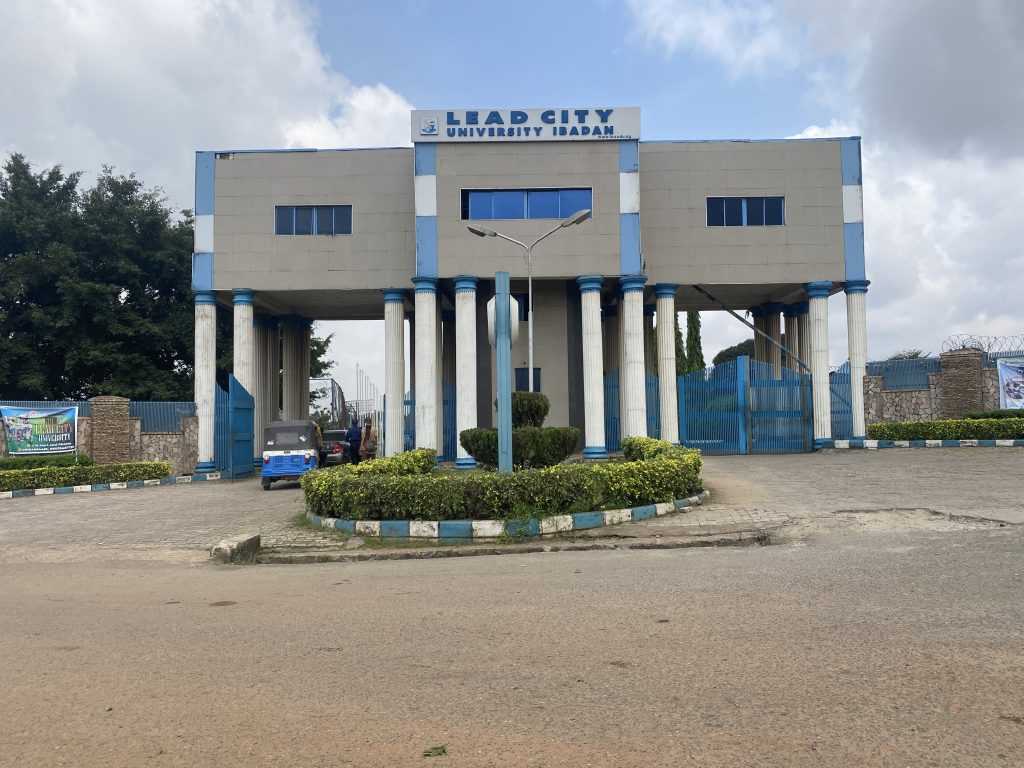 The Proprietor of Lead City University, Ibadan is the Eduserve Consult, which has recorded remarkable achievements in promoting educational development at both the Tertiary and non-tertiary levels especially in the City of Ibadan.The University submitted its application to the National Universities Commission the year 2002. The Standing Committee on Private Universities (SCOPU) conducted the verification and the final assessment visits in August and September, 2003, respectively.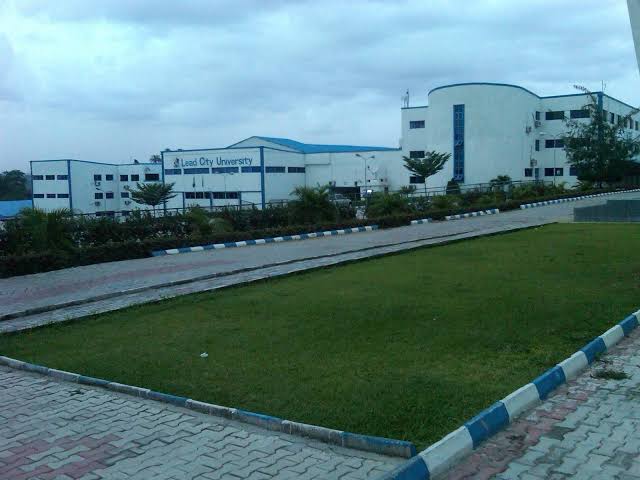 At the end of the assessment visits, SCOPU reported that the profile of the Proprietor of Lead City University confirmed that it has the capacity and resources to establish a private university. Thereafter, the University was "approved for immediate take off" by the Board of NUC in December 2003 as a prelude to the ratification by the Federal Executive Council, which was effected on the 16th of February, 2005.
Though the charter of the University has City University, Ibadan as its name but due to several cases of mistaken identity and in order to avert corporate identity problem, the Board of Trustees and Council of the University had an extra-ordinary meeting on the 7th of March, 2005, and resolved to modify the name to read Lead City University, Ibadan. The change in name was subsequently communicated to the Federal Ministry of Education, the National Universities Commission, Joint Admissions and Matriculation Board (JAMB) and other stakeholders while all previous documents relating to City University, Ibadan remain valid.
Website: Lead City University
6. Adeleke University
School Fees Starting at: ₦273,000 and above (per annum)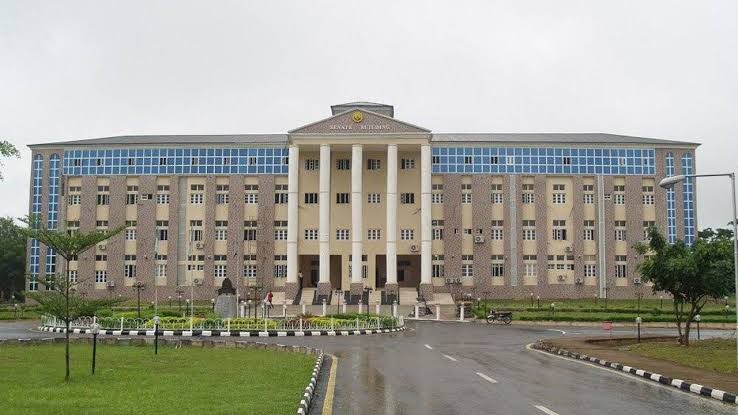 Adeleke University is a private faith-based learning institution located in a serene and nature friendly atmosphere of 520 acres of land in the historic town of Ede, Osun State, South-Western part of Nigeria. The University was founded in 2011 by Dr. Adedeji Adeleke, through the Springtime Development Foundation (SDF), a philanthropic, non- profit making organisation established to assist indigent students to benefit from quality higher education.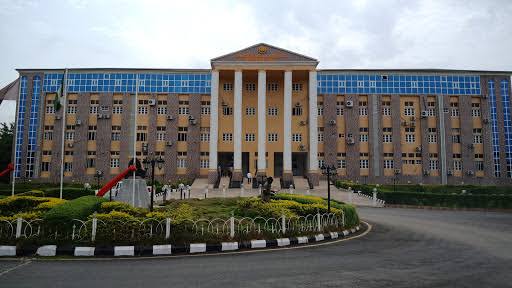 As a higher institution that is based on the Seventh-day Adventist philosophy of education, Adeleke University forms part of the over 100 worldwide institutions running on this philosophy.With strict commitment to realising the vision and mission of the founding fathers, the university today offers one of the most affordable but best quality education in Nigeria, with unique features like, scholarship opportunities, flexibility in payment of fees, acquisition of entrepreneural skills, high quality teaching, research and innovative learning.
Adeleke University is a home away from home where parents and teachers combine efforts to bequest to students the pursuit for utmost truth, transmission of knowledge, dedication to service to God and humanity in general. You are welcome to a God centred institution that emphases holistic training of the mental, physical, spiritual and social aspects of man.
Website: Adeleke University
7. Crescent University, Abeokuta
School Fees Starting at: ₦283,000 and Above (per annum)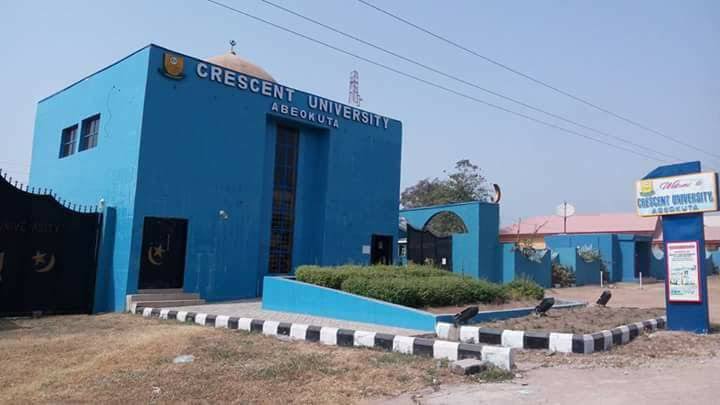 This is another cheap private university that was created in december 2005. The university is located at Abeokuta, Ogun State, Nigeria and had about 24,000 students who are currently studying there.It should however be noted that Crescent University is not really a university for everyone.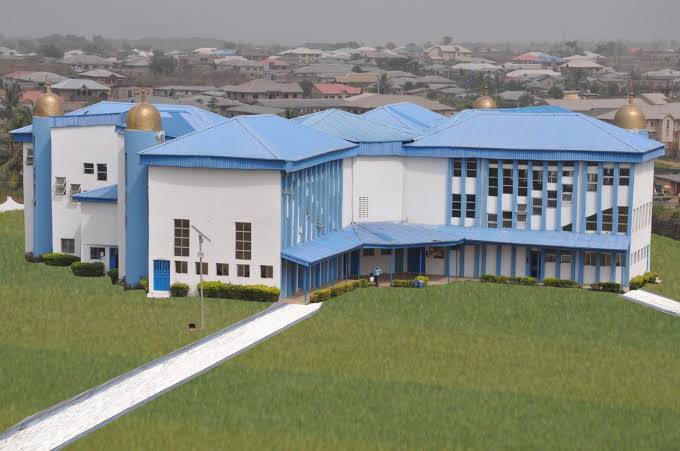 It was built by the Islamic Mission for Africa. Thus, it is doubtful whether the university accepts applications for students of different religions. Crescent university is the only Islam based university in Ogun state southwest Nigeria and one of the four Islam based universities in the entire country.
It was approved by the Nigerian university commission in 2005 but started in 2002 by the Islamic mission for Africa. Crescent University offers degrees in courses cutting across law, sciences like biochemistry, computer science, architecture etc and Social Sciences.
Website: Crescent University
8. Babcock University Ilishan, Remo
School Fees Starting at: ₦122,349 and above (per annum)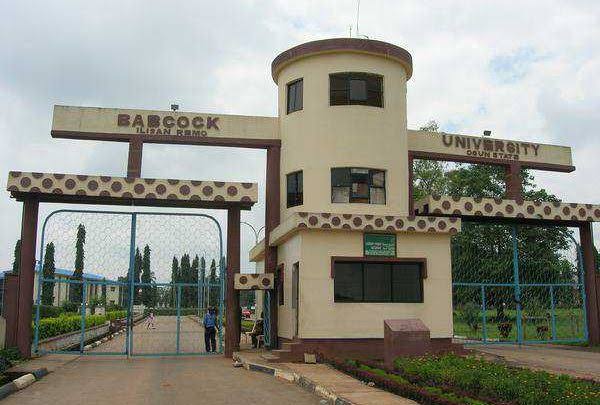 BABCOCK UNIVERSITY (BU)—as it is now known—actually began on September 17, 1959 as Adventist College of West Africa (ACWA). Established by the Seventh-day Adventist Church as a senior college for training church workers from the West African sub-region, ACWA opened its doors with only seven ministerial students.By 1966, when it graduated the first set of Bachelor of Arts degree holders in its own name, enrolment included students taking Business Administration as potential accountants within and outside the Church; and two-year Pre-Nursing students in preparation to pursue a nursing career at the Church's School of Nursing at Ile-Ife, Osun State.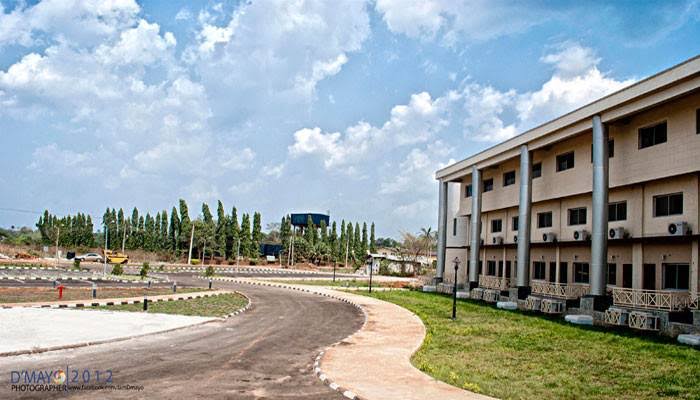 History was made in 1975 when ACWA became the first institution in Nigeria to sign and operate an affiliation agreement with Andrews University, Berrien Springs, Michigan, USA. This relationship enabled it to award Bachelor of Arts degrees from Andrews University in Biology, Business Administration, History, Religion and Secretarial Studies.1975 was also the year ACWA was renamed Adventist Seminary of West Africa (ASWA) in response to the dynamics of its socio-political environment. In 1983, restricting local factors again necessitated the phasing out of the Bachelors programmes in Biology and Business Administration.
In 1988, ASWA reached another academic milestone through an affiliation agreement with the Seventh-day Adventist Theological Seminary of Andrews University, which authorized it to offer Master of Arts in Pastoral Ministry. Master of Arts in Religion was added in 1990 and both programmes were operated during Summer sessions from 1997 to 2007. In order to attain national recognition for its status and programmes, an attempt to obtain a local affiliation with University of Ibadan, under the name "Babcock College" was initiated.
Website: Babcock University
9. Wellspring University
School Fees Starting at: ₦190,000 and above (per annum)
Wellspring University was founded by Management Science Centre, a Professional Training and Educational Consulting Firm established in 1983.The centre, which has a long-standing history of excellent performance in this subsector, commenced business as a tutorial centre for degree students of the then Correspondence and Open Studies Institute of the University of Lagos.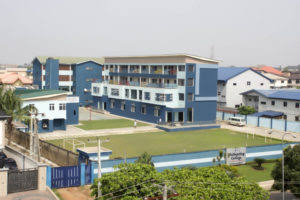 The Centre coached students in Bachelor's degrees in Accounting, Business Administration and Education, as well as the Master of Business Administration (MBA). With an initial enrolments of five hundred (500) students in 1983, the centre trained sizable population of the part-time and executive students in the University of Lagos, many of them graduating in Second Class (Upper Division).
Having established a solid and credible pedigree in running undergraduate and post-graduate programmes through collaboration with notable tertiary institutions in Nigeria, the Centre applied to the National Universities Commission for a license to operate a private University.In November 2009, Wellspring University was issued a provisional license as one of the Private Universities in Nigeria.
Website: Wellspring University
10. Rhema University, Aba
School Fees Starting at: ₦253,000 and above (per annum)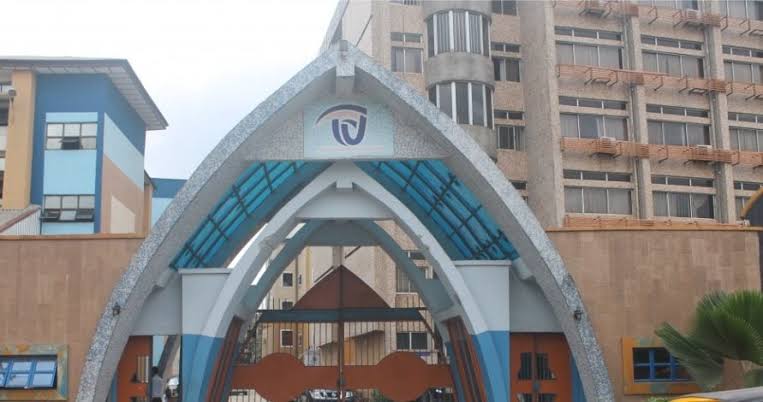 Rhema University, Aba is an accredited private, Christian university based in the city of Aba in Abia State, Nigeria. Founded by the Living Word Ministries International and licensed by the National Universities Commission in 2009 is one of the few private universities in Abia State.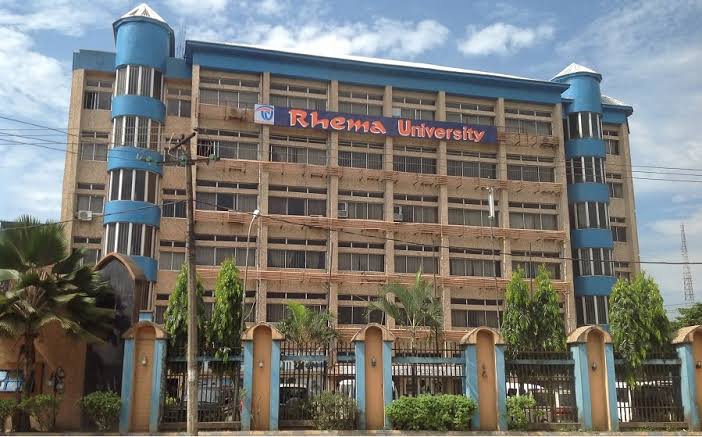 Rhema University was founded by Brother Emma Okorie of the Living Word Ministries, and the Proprietor, Living Word Academy, a group of primary and secondary schools spread across Nigeria and the West African Sub-region with headquarters in Aba.
Website: Rhema University
Conclusion
In conclusion, Auchijeffblog have been able to put above the top ten private universities in Nigeria with the lowest fees so as to enable young secondary school student make a choice on the kind of university to go to so as not to break to bank and Educational expense.
Also, according to comment made my Netizen, Some parents who have wards in both Federal and Private universities are of the opinion that a few private universities are cheaper and of higher quality than some Federal universities. One particular parent who has a child in UNIZIK and another child in Paul University Awka said that he prefers the private university.
He said that in the Federal university, he has to rent off-campus accommodation at very high price. Also in the federal university, he has to pay for transportation, faculty, department and SUG levies; he also pays for handouts and other incidental charges. Of course he has to pay for electricity, water, etc.
In the example private university cited above, he only pays a total of nearly 300,000 naira persession, that could be in two semester installments, and that takes care of everything. Accommodation is included. No transportation cost. Handout is banned. No other levies whatsoever. And there is security and zero cultism.
In addition, the private university has a number of high-profile academic staff, some of whom retired from some notable Federal universities, public parastatals and industries.What do you think about this comparison?
If you think we didn't add any to the list feel free to drop comments below.
Disclaimer : No copyright infringement intended.
All rights and credits reserved to respective owners.