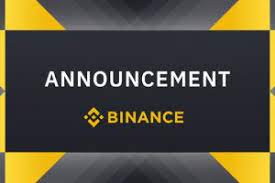 Binance notes on its website that withdrawals on the Solana (SOL) network have been suspended a few times since April 25 and currently transactions are been restricted on SOLANA and APE.

According to Wu Blockchain;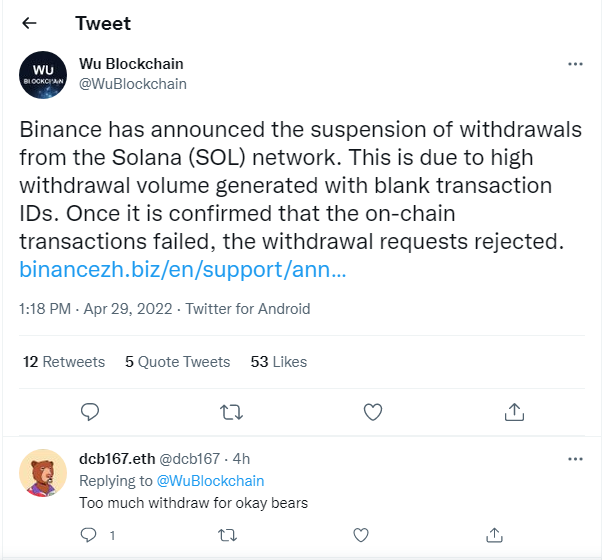 Binance says "it is actively working with the project team to provide a stable, long-term solution to reduce transaction failure and enhance the user experience and will provide updates on the situation as the need arises". However, due to profit-taking, APE token fell to as low as $20.51 on the FTX platform on Friday. Bitcoin (BTC) and Ether (ETH) both slid nearly 3% in the last 24 hours as several assets on the crypto market recorded losses.