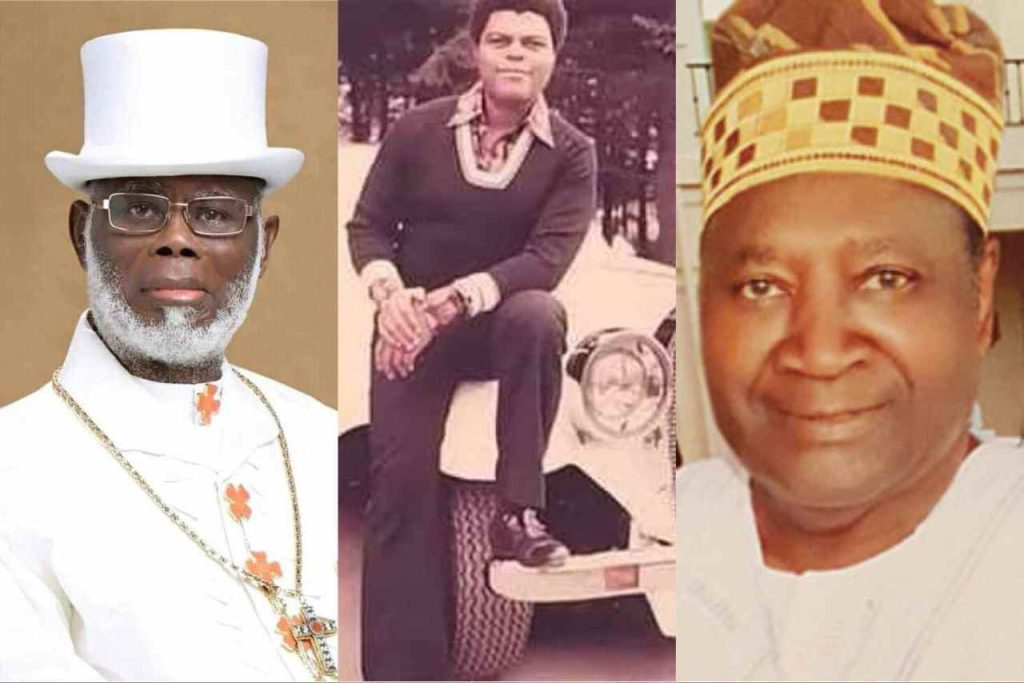 There are rich people and there are very rich people, the truth is that we have many billionaires in Nigeria but some are miles ahead of others when it comes to how much they are worth some of these individuals are not just the richest people in Nigeria alone but some of the wealthiest people in Africa. These individuals are business mobiles and have become models for the New Generation of successful and young entrepreneurs.

Several families are calling the shots in terms of wealth in the country which is based on an annual assessment of wealth and assets compiled Nigeria has the third highest number of wealthy individuals in Africa. However, Nigeria is ranked 11th based on wealth per capitaL meaning the country's wealth is less distributed amongst the population. Nigeria's economy which is arguably the largest and most vibrant in Africa is home to super-rich families whose assets and investments are worth billions of dollars, the monetary status of these families makes them influential and powerful in almost all areas of society.
Some of these families are built around patriarchs who made their wealth in the early years of Nigeria's history, Today these families control wealth, the Economy, and power in ways.
The 25 Richest Families In Nigeria 2022
25. The Indimi family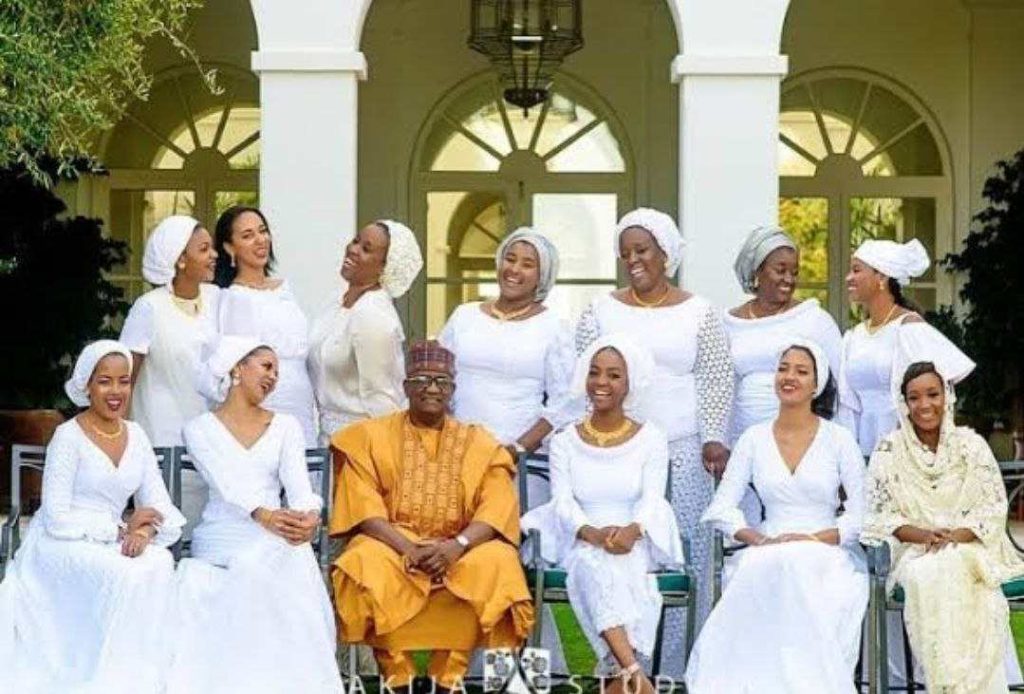 The Indimi family is being led by Muhammad Indimi, Mohammed Indimi was born into the Alhaji Kurundu family on the 12th of August 1947 in the northern part of Nigeria, he grew up in Maiduguri of Borno state with his parents his father Alhaji Mammam Kurundu. Alhaji Mammam is known for selling animal skins from Villages around Maiduguri. Mohammed joined and learned about his father's business at a very young age, And took over in 1990.
He established oriental energy resources Limited an offshore oil exploration and production company and this was the beginning of his venture into the oil and gas industry. He was awarded over 470 scholarships in Akwa Ibom state and created a sponsorship program for the university of u's department of petroleum and chemical engineering, Indimi donated a multi-million dollar International business center to Lynn university in the united states which were named after him.
24. The Sanomi family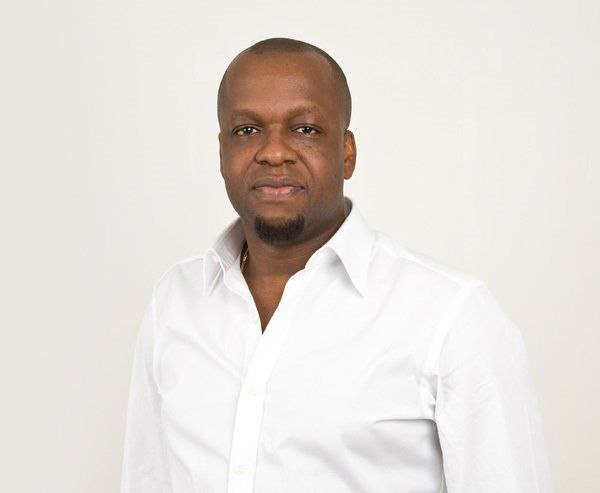 The Sanomi family in Delta state is led by none other than the genius Nigerian geologist and businessman Igho Charles Sanomi, Igho Sanomi was born on the 17th of May 1975 to Dickens Ogheneruemu Patrick Sanomi and Mabel Iyabo Sanomi in Agbor of Delta state in Nigeria, he is the fifth child and first son of the family and First Son of his parents.
Igho Sanomi's father was a retired Assistant Inspector General of the Nigerian Police Force (AIG). His mother worked as a nurse and is the Yeye Jemo (tribal chief) of the Isotun Ijesha kingdom in Osun State.
Igho Sanomi began his career with a great start. Immediately after his graduation, he resumed office as the co-founder and Executive Director of Sarian Oil, an oil company with core operations in West Africa. His tenure as Executive Director was marked by notable progress in the organization.
He is a multi-talented man with business interests spread across various sectors including telecommunications shipping aviation and real estate investments. This versatile young man, Igho Sanomi is also a motivational speaker and philanthropist whose business interest cuts across telecommunications shipping aviation, and real estate investments. 
23. The benedict family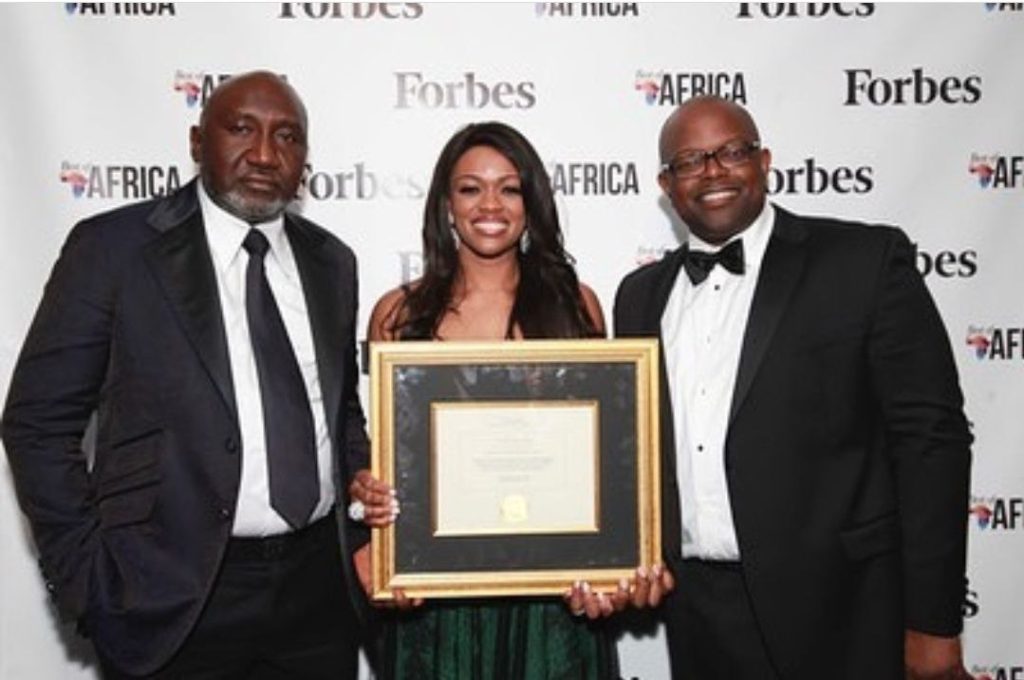 Benedict Peters was born in Nigeria on December 5th, 1966. Benedict Peters is a Nigerian entrepreneur and veteran businessman. He is the founder and chief executive officer of Aiteo group a leading oil and gas company in west Africa, throughout his long career Peters, has Held executive roles in Top Nigerian companies like gas limited ocean and oil limited.
22. The Ibeto family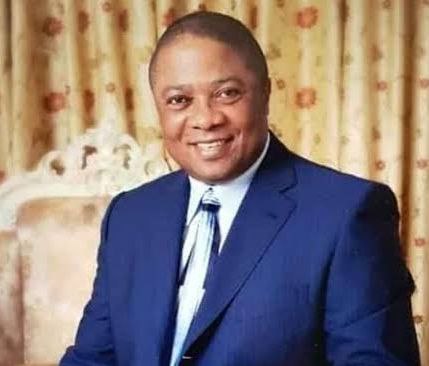 This family currently rests on the shoulder of just one man, his name is Cletus Madubugwu Born on the 6th of November 1952 in Nnewi of Anambra state, he is a brilliant and hardworking businessman who succeeded without completing secondary school as he was growing up. He continued his education at age of 48, graduated, and pursue his dreams of becoming a successful trader.
He is the head of the Ibeto group a large enterprise that comprises several Lucrative businesses that have gained so much wealth for the family. Over the years the Ibeto group has remained one of Nigeria's largest auto spare parts manufacturers since 1995 to date similarly the Ibeto petrochemical industry has been producing various petroleum-related products since 1996 till now these ventures and many more are the main sources of immense wealth of The Ibeto family.
21. The Alakija family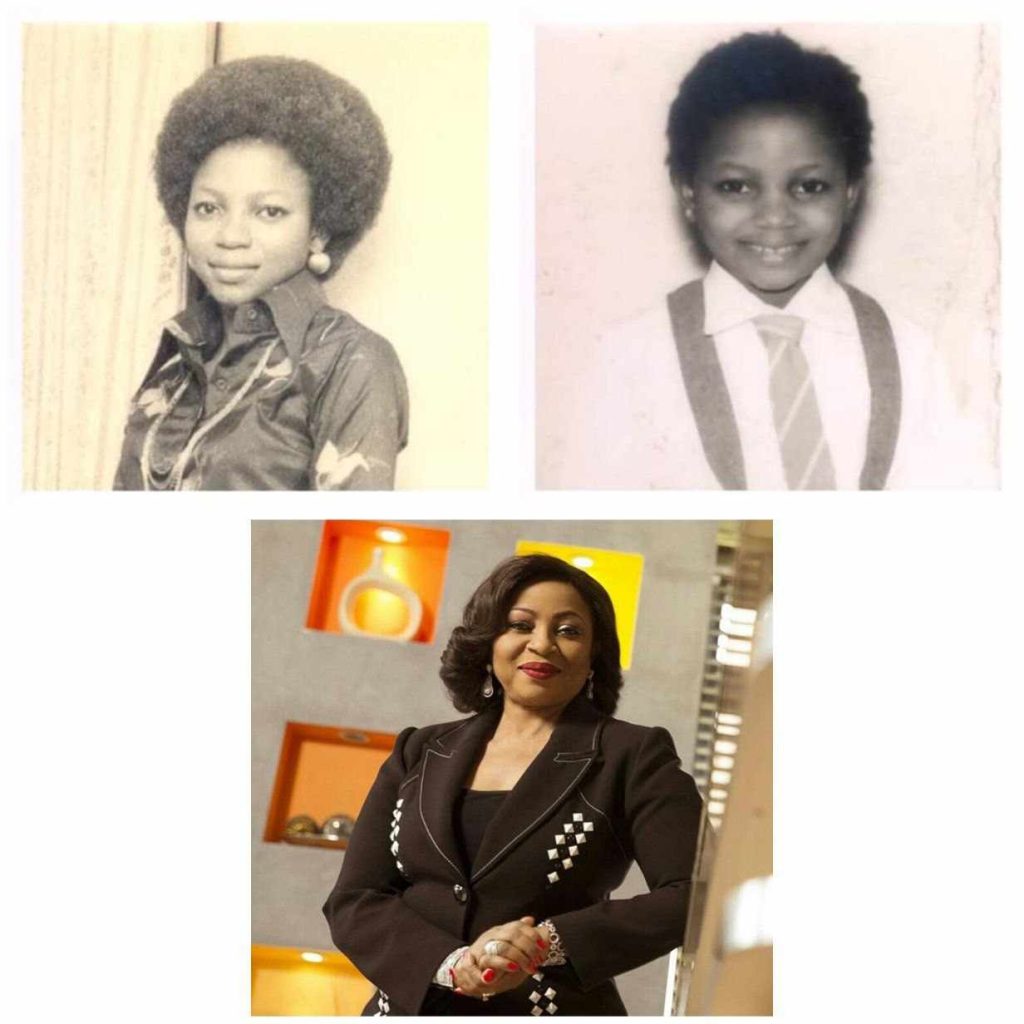 This family is well known because of a great woman Folorunsho Alakija, who is a powerful Nigerian businesswoman and philanthropist. She was born on the 15th of July 1951 in Ikorodu Lagos state to the family of Chief L. A. Ogbara also she is an indigene of Lagos state.
Folorunsho Alakija is involved in the fashion oil real estate and printing industries She is the group managing director of the Rose of Sharon group which consists of the Rose of Sharon prince and promotions limited digital reality prints limited and the executive vice chairman of Famfa oil limited. She also has a majority stake in day spring property development company, She is listed as the second most powerful woman in Africa and is the reason why the Alakija family is very powerful.
20. The Rabiu family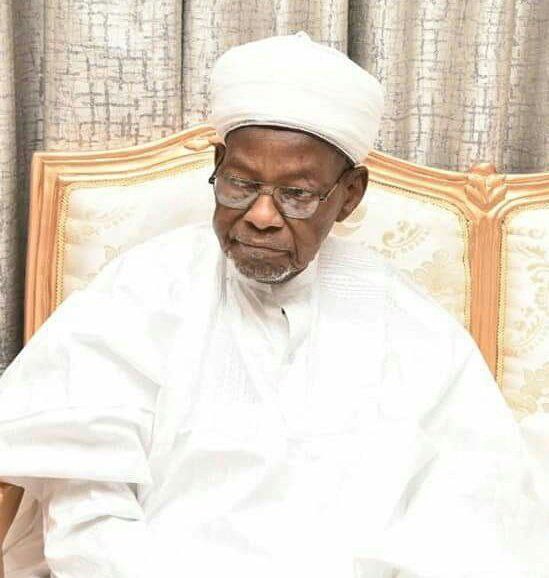 The journey to the richness of the Rabiu family began with the late Khalifah Isyaku Rabiu a brilliant industrialist who achieved huge success between the 70s and 80s in kano state Nigeria his legacy got carried on by his son Abdul Samad Isyaku Rabiu the popular Nigerian businessman who has accrued enormous wealth from profits generated by his company BUA group.
The BUA Group is a Nigerian conglomerate Concentrating on manufacturing infrastructure and agriculture, He uses this BUA foundation for his philanthropic activities these include the construction of a seven thousand square meter pediatric ward at the Amino Kano teaching hospital and the construction of the center for Islamic studies at Bayero university kano amongst several others.
19. The Agbaje family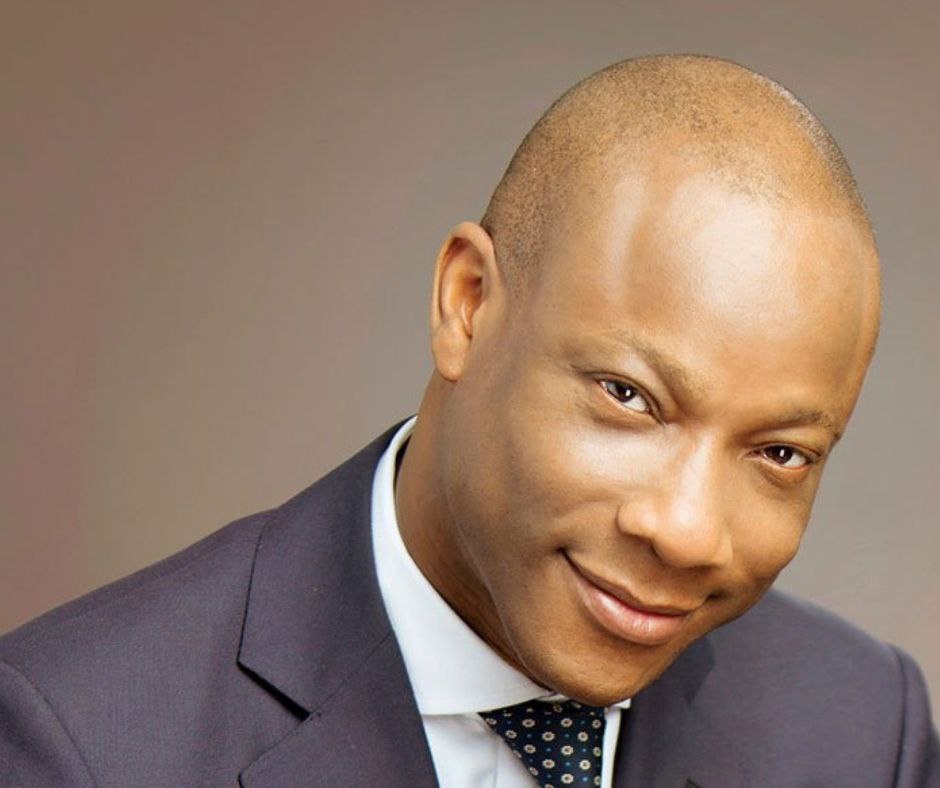 A list of the most popular families in The Nigerian banking sector would never be complete without a bold mention of the Agbaje family. Segun Agbaje was born by his parents Chief Julius Kosebinu Agbaje and Mrs. Margaret Olabisi Agbaje a teacher in 1964 in Lagos state while many people today only know of Segun Agbaje as the chief executive officer and managing director of guaranty trust bank GT bank just a few are aware of the fact that his father Chief Julius Kosebinu Agbaje was also a banker during his lifetime. they are indeed a family of successful bankers and finance experts however it is worth mentioning that jimmy Agbaje Segun's brother is a popular pharmacist and politician and is also a renowned member of the family.
18. The Elumelu family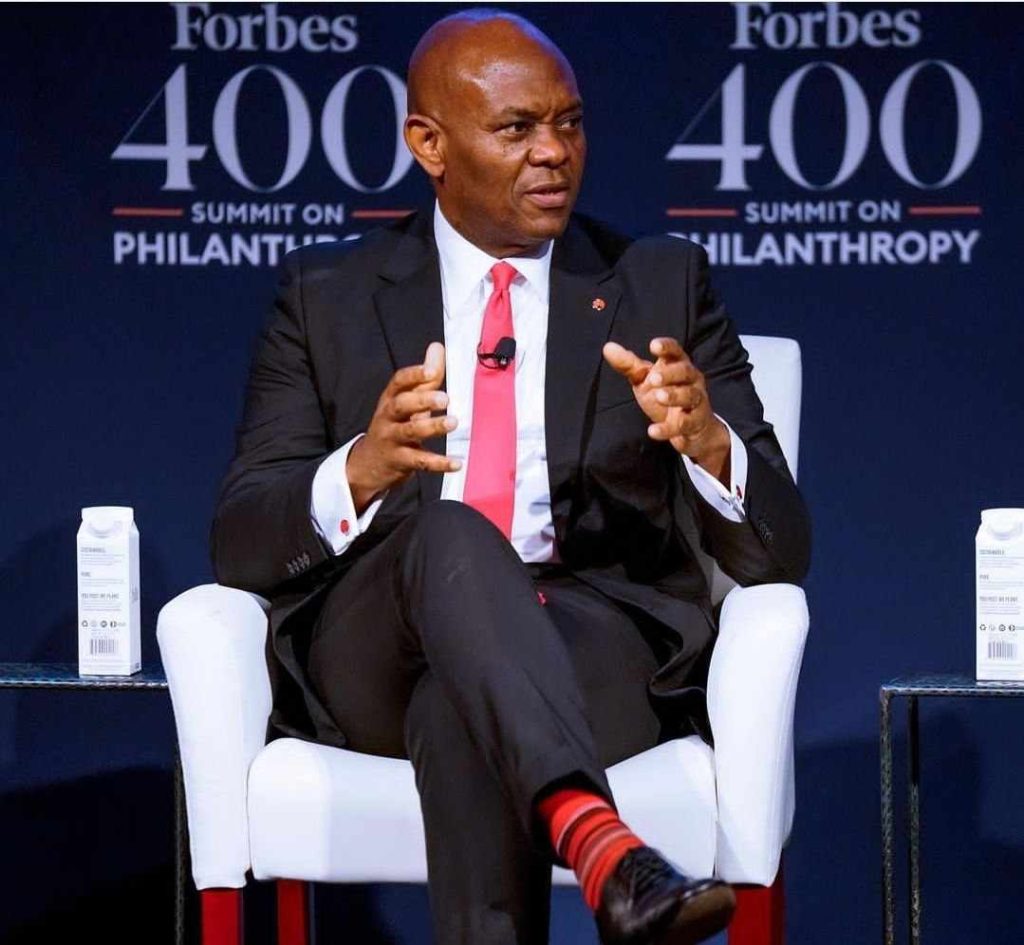 The name Elumelu has become very popular in Nigeria today because of one man Tony Elumelu and who is an extremely Brilliant economist. Tony Elumelu was born on the 22nd of march 1963 into the family of Suzanne Elumelu, and Dominic Elumelu, he originally hails from Onicha-Ukwu in Aniocha North Local Government Area of Delta State.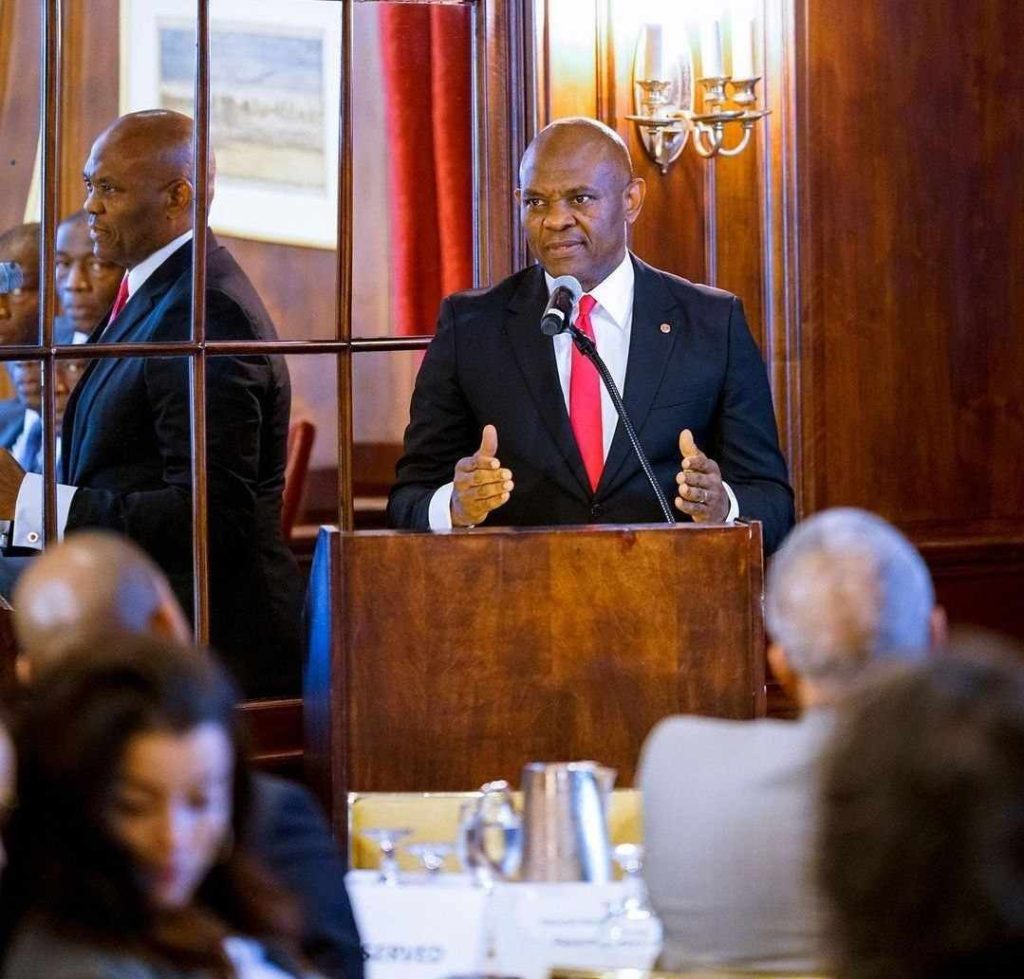 Tony Elumelu grew up in the Jos Plateau state in Nigeria. He is a Nigerian entrepreneur and investor who owns a controlling interest in Transcorp a publicly traded Nigerian conglomerate with interests in Hospitality, agriculture, oil production, and power generation. He came into the limelight in 1997 when he led a small group of investors to take over a small floundering commercial bank in Lagos he turned it profitable within a few years and in 2005 he merged it with the United Bank of Africa that banking group now has subsidiaries in 20 African countries including the united states and the united kingdom. Also owns extensive real estate across Nigeria and a minority stake in mobile telecom firm Mtn Nigeria among other assets.
17. The Ovia family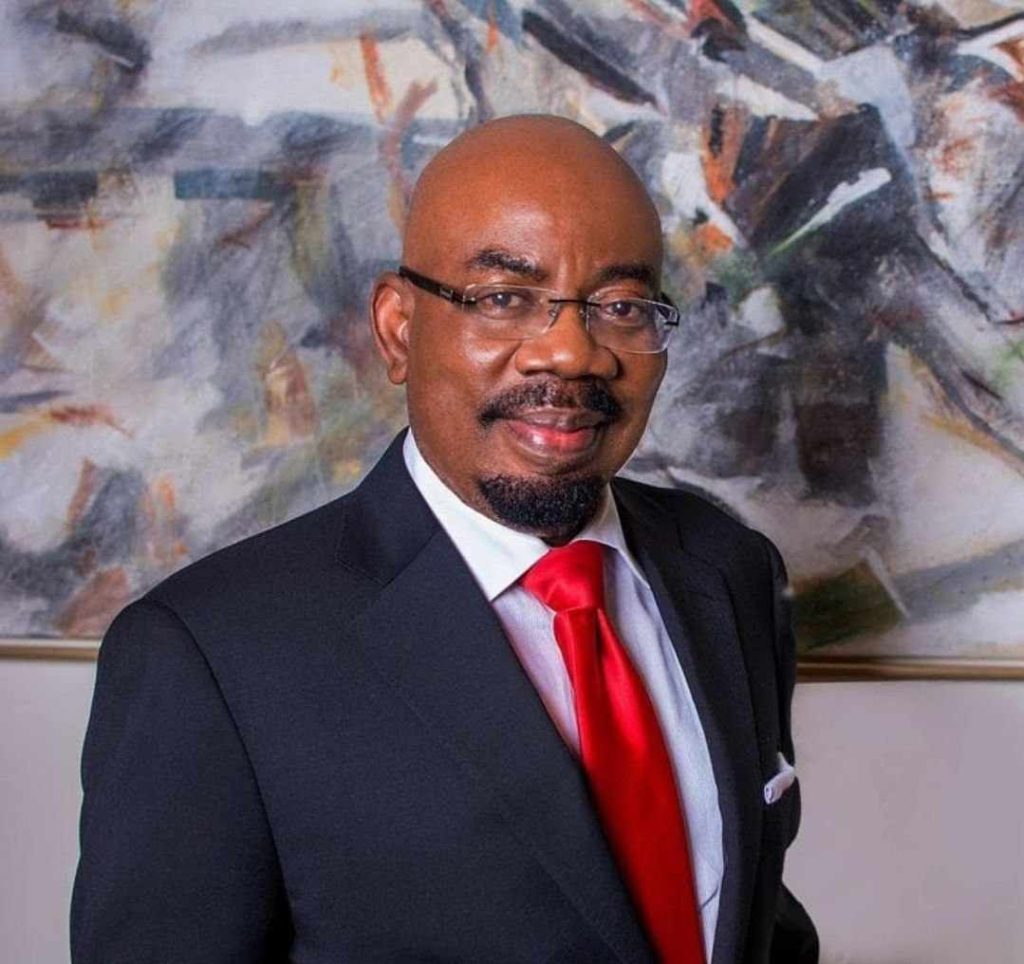 if you own a zenith bank account in Nigeria or know someone that uses the bank then you are somehow already linked to the Ovia family which is currently led by Jim Ovia. Jim Ovia was born on the 4th of November 1957 to a large family in Agbor Delta State, he is the second son of Obi Olihe of Agbor Obi one of the most revered chiefs of the Agbor kingdom in Delta state.
Jim Ovia is the founder of zenith bank one of the largest commercial banks in Nigeria he transformed zenith bank which was just a small commercial bank into a financial service conglomerate and has built an iconic corporate identity for the bank leveraging technology and reliable customer services. He is the chairman and largest individual shareholder with a stake of slightly more than nine percent, he also owns prime Real estate across Nigeria and mobile telecom operator visa phone which has three million subscribers.
16. The Adeleke family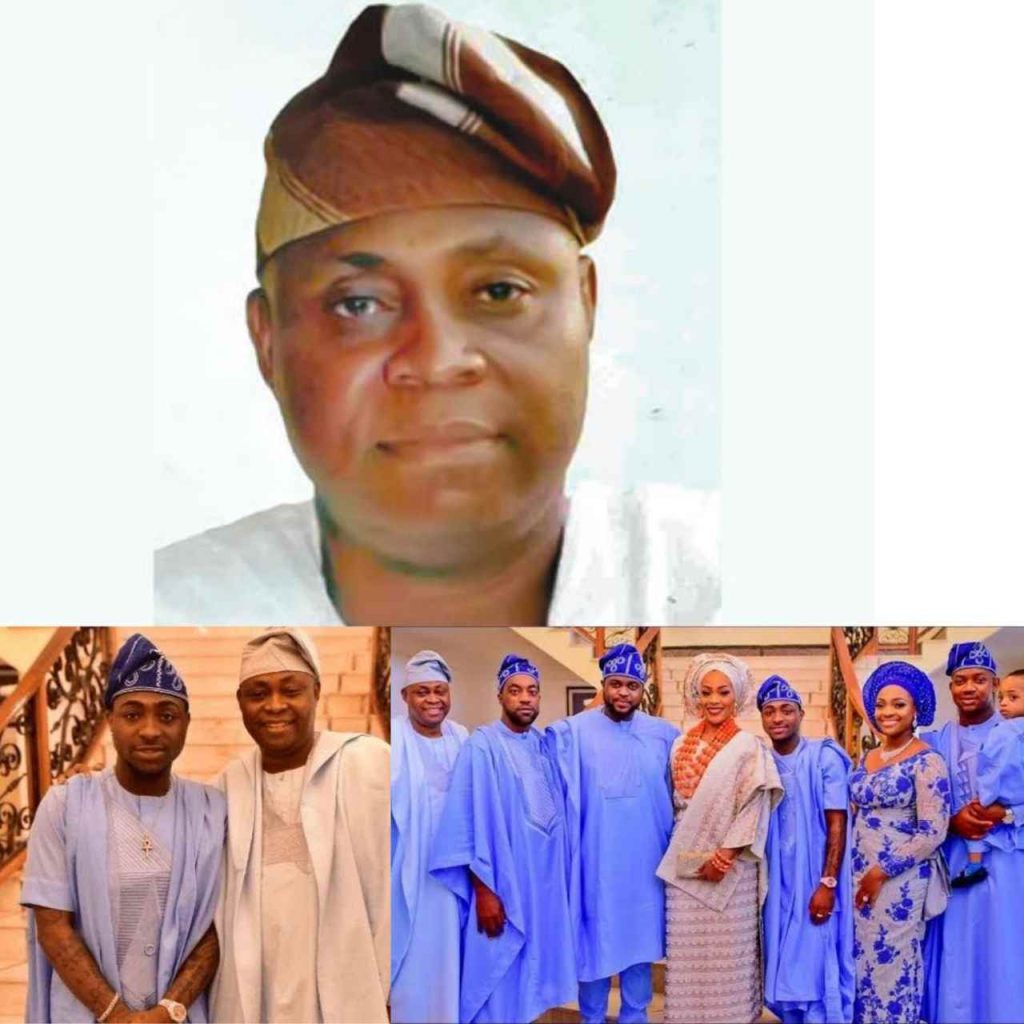 The Adeleke surname is not foreign to many Nigerians, it is a name that is known across many industries in Nigeria. Adedeji Adeleke was born on the 6th of march 1957, He is a Nigerian business magnate and president of Adeleke university, he is also the chief executive officer of pacific holdings limited, he is also one of the former heads of state generals who invested in oil and gas where he founded his company pacific energy. Other members of this family include the popular Nigerian musician David Adeleke also known as Davido, Adewale Adeleke, and Coco Adeleke.
15. The Danjuma family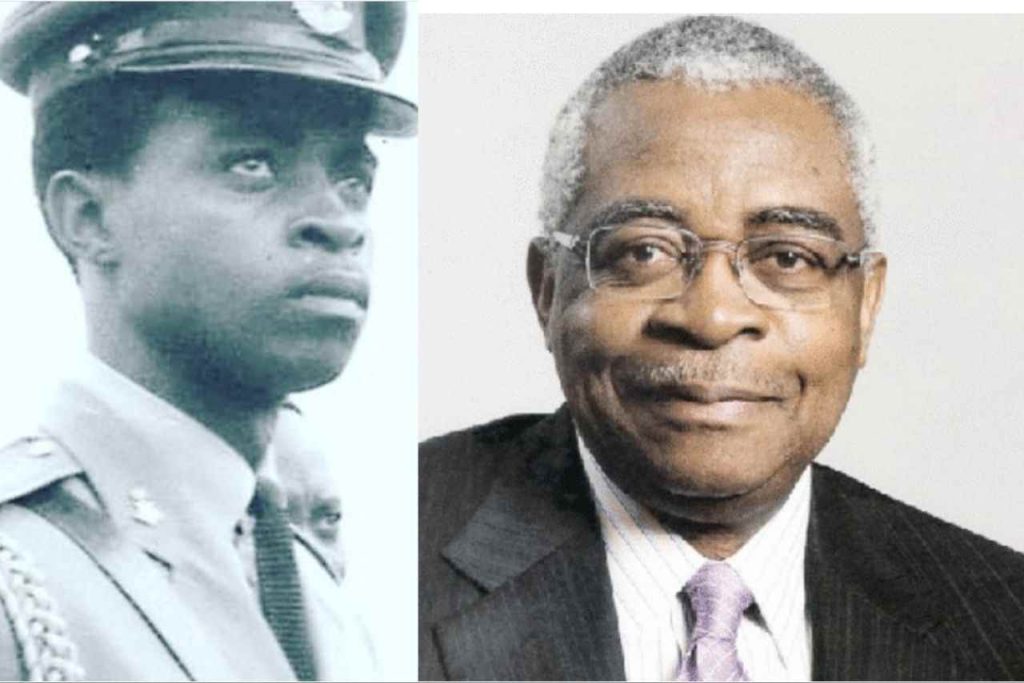 The story of this family began with General Theophilus Yakubu Danjuma born to his father Kuru who was a farmer and traded in metal parts for farming implements and tools. Theophilus Yakubu Danjuma is also a retired Nigerian army lieutenant general who played a key role in post-independence military and political events in Nigeria. he has become a distinguished and highly successful businessman with over 35 years of experience and hard work. General Theophilus Yakubu Danjuma is also a philanthropist, he has a solid track record of philanthropic giving which culminated in the establishment of the Danjuma foundation.
14. The Arthur family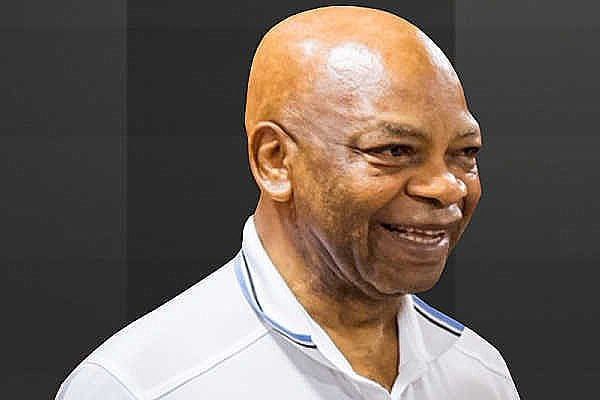 The popular Nigerian businessman Prince Arthur Eze is currently the father figure of the Arthur family, he is one of the most respected players when it comes to the business of oil production and exploration in Nigeria. Arthur Eze is the chief executive officer of Ranto petroleum, he is also a philanthropist and a politician. He was born on the 27th of November 1948 in Ukpo village, Dunukofia Local Government Anambra State, Nigeria, to a family of chief and Lolo Eze, he is not only the owner of the largest privately held oil exploration and production companies in Nigeria but he is also a prince born into a traditional royal family.
13. The Abiola family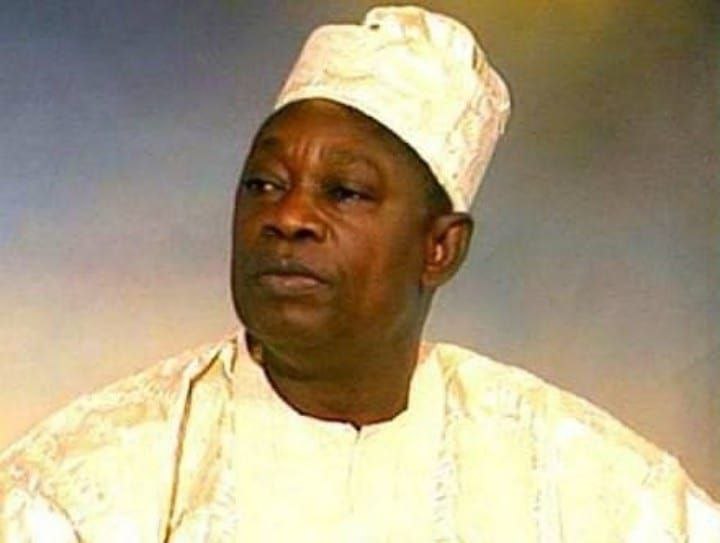 There is no way the history of politics can be written in Nigeria without an Honorable mention of the late Chief Moshood Kashimawo Olawale Abiola GCFR, who is popularly known as M. K. O. Abiola.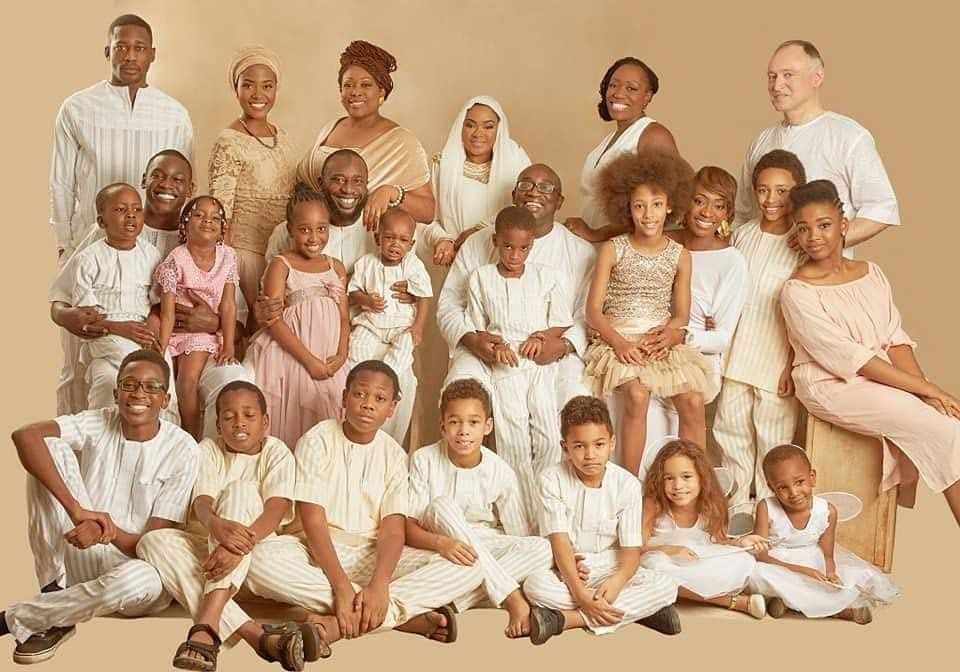 He was said to be one of the Richest men in Nigeria and Africa at the time of his death in 1998. the Abiola family has remained wealthy to date because of chief MKO Abiola's business investments in sectors like transport, banking, publishing, education, finance, and oil.
12. The Adenuga family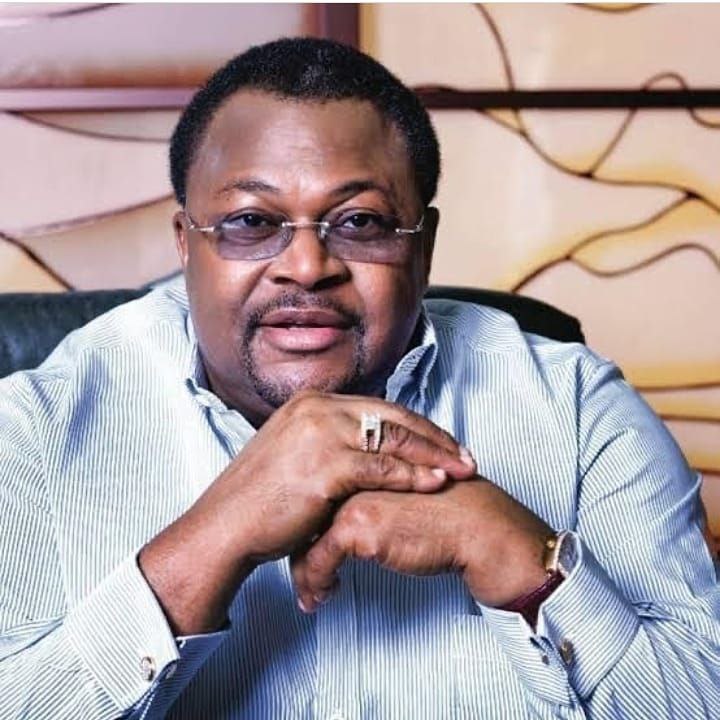 Chief Micheal Adeniyi Agbolade Ishola Adenuga known simply as Mike Adnuga was born April 29 1953 to Oloye Michael Agbolade Adenuga Sr in Ibadan of Oyo state Nigeria, his mother Omoba Juliana Oyindamola Adenuga is from a royal family in Ijebu Igbo of Ogun state.
He is the chief executive officer of Globacom limited and one of the richest men in Africa, His mobile phone network Globacom is the third largest operator in Nigeria with 55 million subscribers, and his oil exploration outfit Conoil, producing operates six oil blocks in the Niger Delta, he is the founder of the Mike Adenuga foundation an African philanthropic foundation whose main mission is to help Nigeria and other African countries. Mike Adenuga's group of companies are commercially active Permanently to achieve social and economic independence.
11. The Otedola family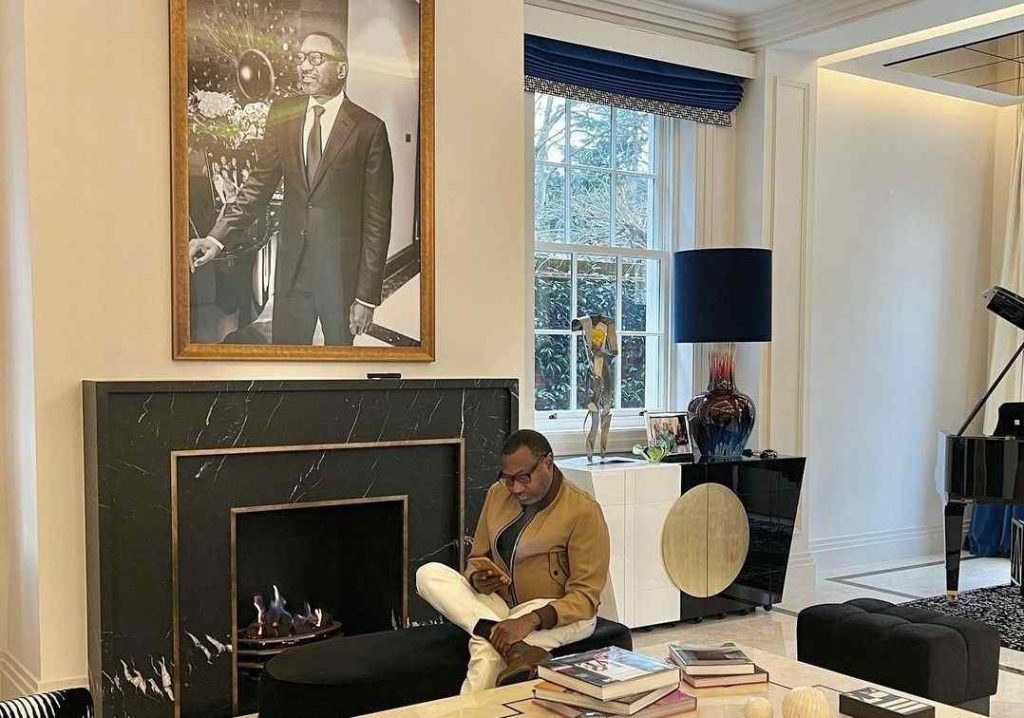 Femi Otedola is the current leading figure of the Otedola family, Femi Otedola was born on the 4th of November 1962 in Ibadan of Oyo state in Nigeria. He is a businessman philanthropist and former chairman of Forte oil plc and an Importer of fuel products. Femi Otedola is the founder of Zenon petroleum and gas limited and the owner of several other businesses across the shipping, real estate, and finance industry. He has recently invested in power generation as part of the liberalization of the sector in Nigeria.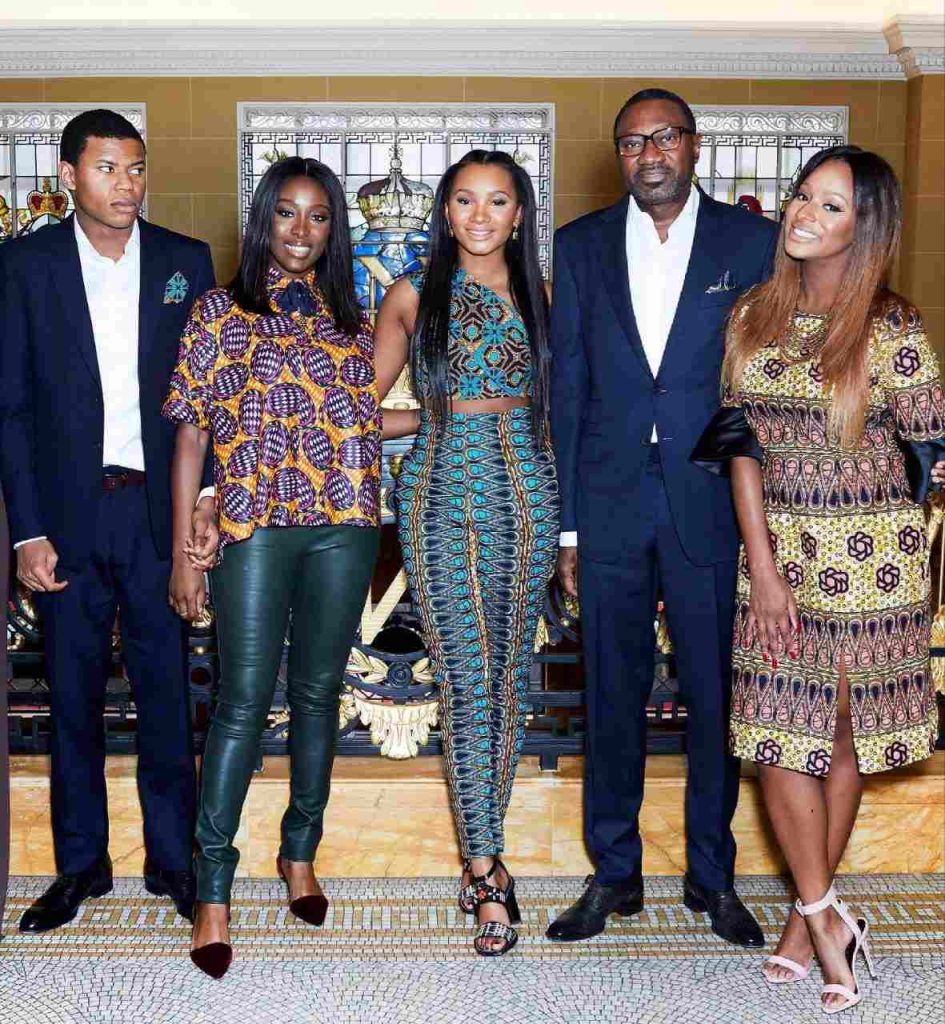 Other members of this family include Florence Ifeoluwa Otedola Popularly known as Dj Cuppy, Temi Otedola, Fewa Otedola, Tolani, and Nana Otedola.
The 15 families we've covered so far Were listed in no order however the next 10 families are listed in order of wealth.
10. The Igbinedion family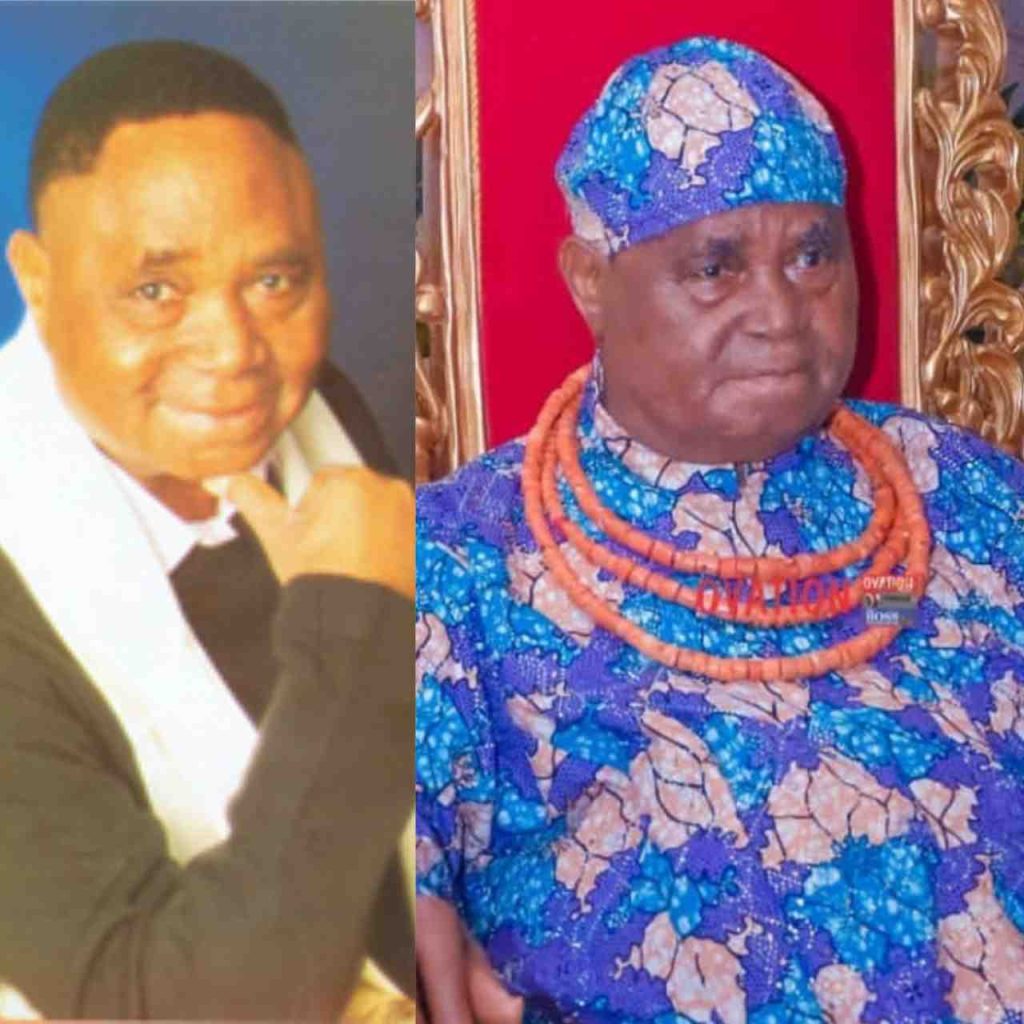 Gabriel Osawaru Igbinedion was born on the 11th of September 1934 to a humble family at Okada, a village in Edo state, anyone familiar with Okada town in Edo state would already know the one and only chief Gabriel Igbinedion who is the Esama of Benin kingdom a title conferred on him by Oba Akenzua 2, he is the progenitor of the Igbinedion family and has established quite a wonderful reputation over the years through his various successful business ventures one of his sons Lucky Igbinedion was the executive governor of Edo state from 1999 to 2003 while his daughter almost is currently serving as a federal lawmaker.
Chief Igbinedion has a vast business empire which includes a private bank, oil Refinery, diamond gold and marble mines, a private university known as the Igbinedion university, a private tv station, a radio station, and a large number of hotels and real estate spread across the globe. 
9. The Folawiyo family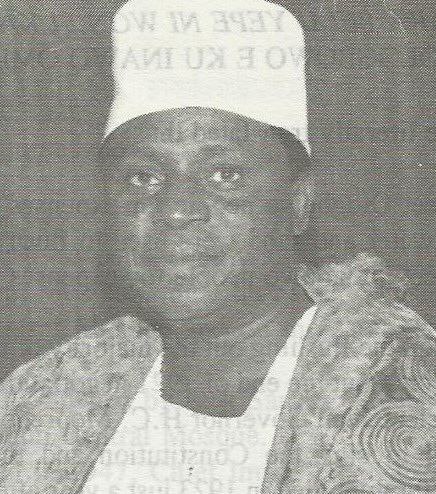 The long history of the wealthy Folawiyo family started with chief Abdulwahab Iyanda Folawiyo the intelligent businessman who laid the foundation of the wealth that the family enjoys today. Folawiyo family has Chief Wahab Folawiyo as a predecessor, he was the founder and pioneer of Yinka Folawiyo and sons which is a business that deals with import and export are now known as Yinka Folawiyo group, it has diversified investments in Agriculture, real estate, shipping and energy, the company is now run by Tunde Folawiyo son of late Chief Wahab. The Folawiyo family once had the cement distribution business in Nigeria in their pocket contributing to their wealth.
8. The Saraki family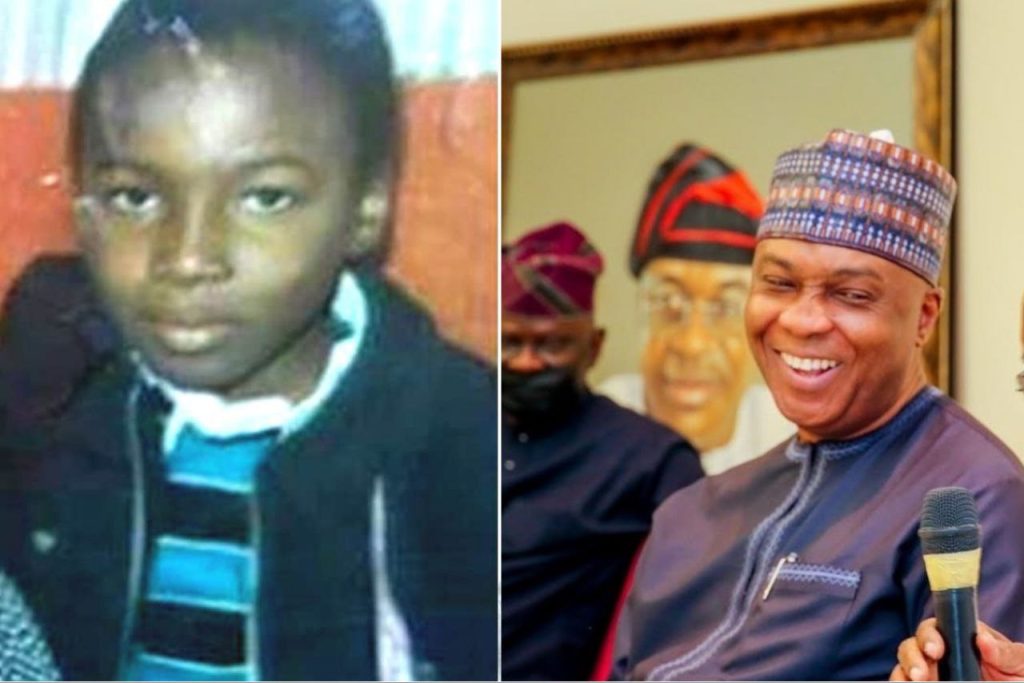 Bukola Saraki was born and raised in the city of London born on the 19th of December 1962, while many people know the Saraki family members as successful politicians only a few people realize that they are also wealthy business experts.
A popular media outlet recently confirmed that the Saraki Family has investments in the real estate business outside Nigeria, Bukola Saraki has been in politics for over 20 years now. Some of the prominent members of the Saraki family include Oluwaseni Saraki, Tosin Sarak, and Toyin Saraki. Bukola Saraki's father Olusola Saraki was a senator of the second republic, he was also the chairman of the defunct Societe General bank, he died in 2012, his son Bukola Saraki was the Governor of Kwara state between 2003 and 2011. Bukola's sister Gbemisola Ruqayyah Saraki is also a senator.
The Saraki family is one of the richest political families in the country, the family has investments in real estate both inside and outside Nigeria, and the family's main source of income comes from various businesses and politics 
7. The Tinubu family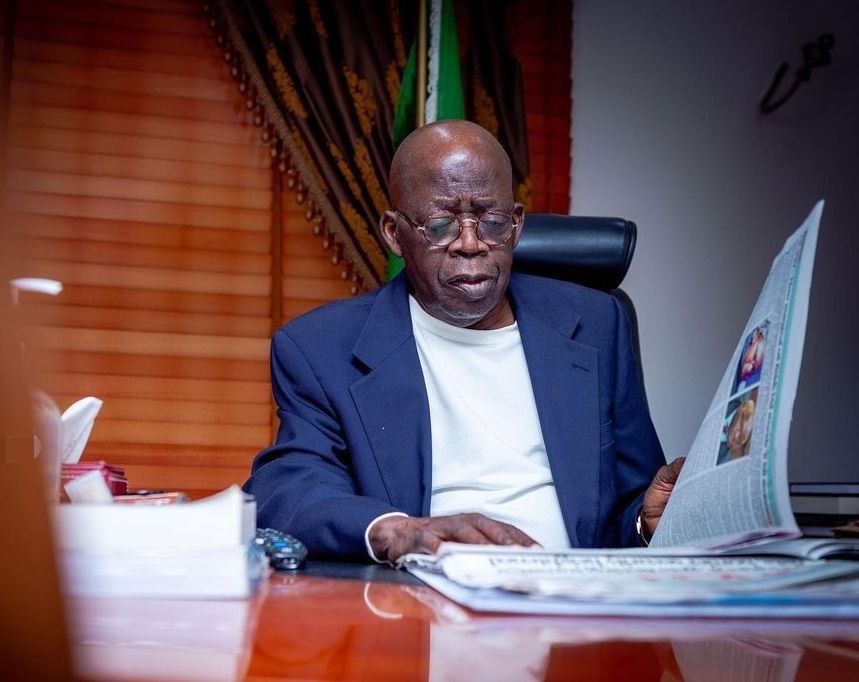 The Founder of the Tinubu family is Bola Ahmed Tinubu, he was the former Governor of Lagos state, and one of the Richest politicians in the country, another prominent member of the Tinubu family is his wife Oluremi Tinubu. She was a senator of the federal republic of Nigeria just like the Saraki family in Kwara state the Tinubu family possesses a priceless reputation in Lagos state due To their heavy investments in various businesses across the state.
Chief Bola Ahmed Tinubu the current leader of the family was the executive governor of Lagos state between 1999 and 2007. reliable sources claimed that his mother was one of the wealthiest businesswomen in Lagos during her lifetime. The Tinubu family remains one of the wealthiest in Nigeria to date.
6. The Tejuosho family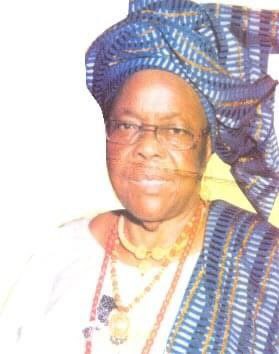 The Tejuosho family has been popularly known to produce prominent Nigerians that venture into different businesses including foam manufacturing, politicians, and also lawyers. A prominent member is Bisoye Tejuosho who established Teju industries which Specialized in the making of Foams, other prominent members include Funmi Tejuosho who is a trained lawyer politician and also a four times Lagos state house of assembly representing Mushin constituency another is Lanre Tejuoso who was born in Abeokuta as a prince of the dynasty of HRM Oba Dr. Adedapo Tejuoso, CON, Karunwi III, Oranmiyan, the Osile of Oke-Ona Egba, and Olori Adetoun Tejuoso. He is a medical doctor and also a senator.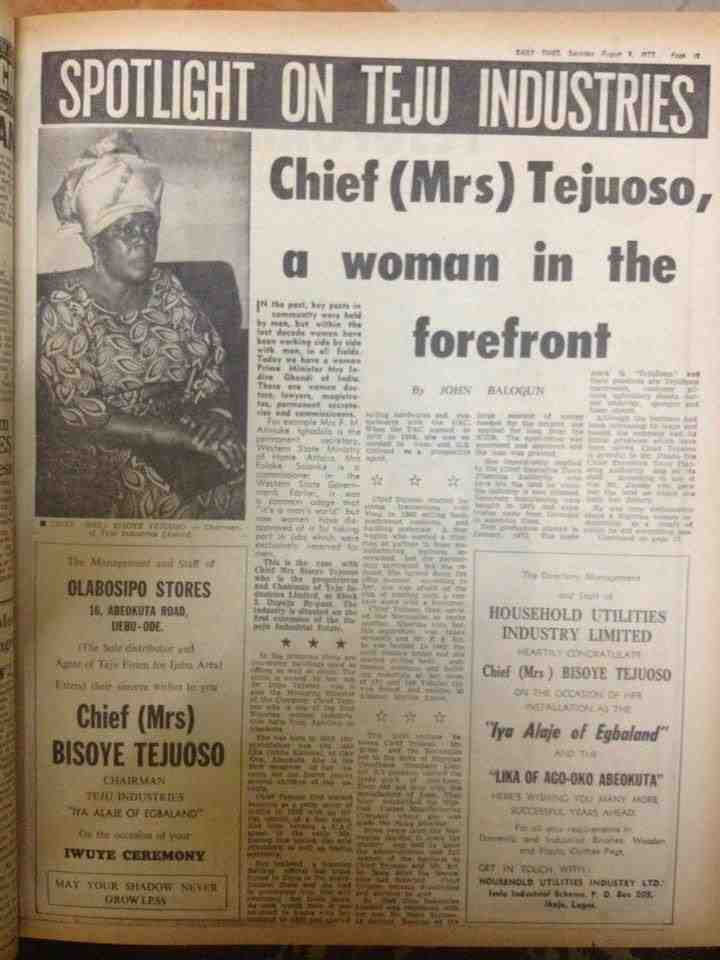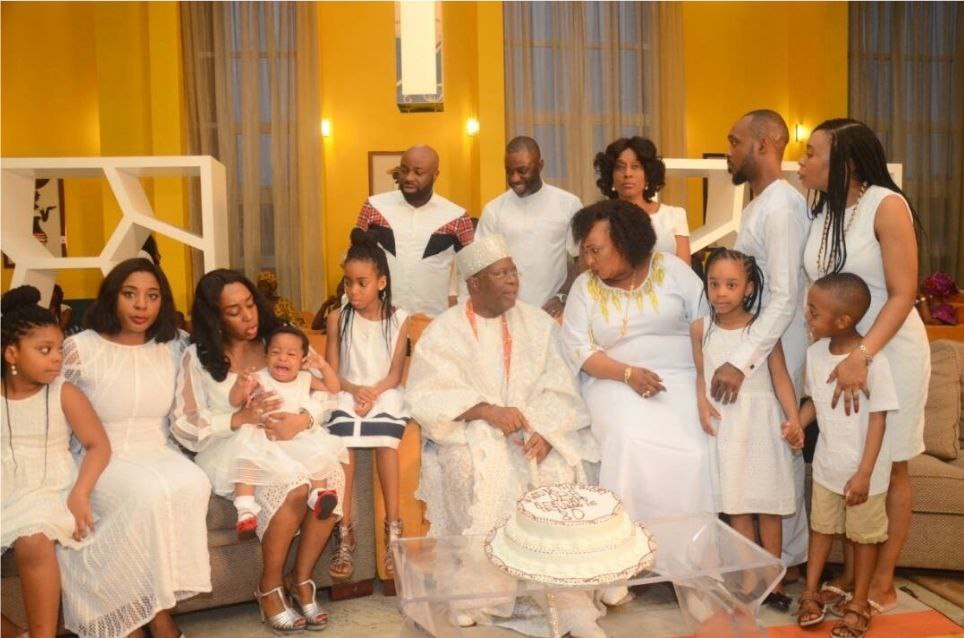 5. The Fajemirokun family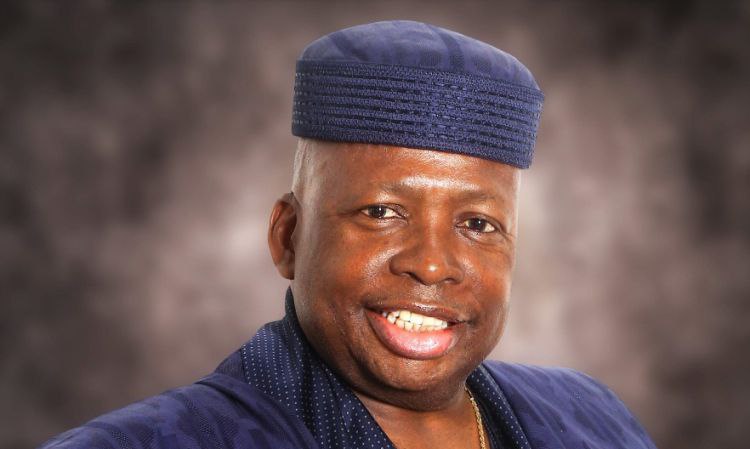 Henry Fajemirokun was born on July 26 1926 in Ondo state, he's the founder of this family, and one of the silent but extremely rich families in Nigeria with several investments in various businesses and assets spread all over Nigeria. Chief Oloyede Henry Fajemirokun was one of Nigeria's most popular businessmen and industrialists during his lifetime. He founded the Henry stevens group of Companies which deals in several businesses like oil, shipping, insurance, banking, engineering, and many more.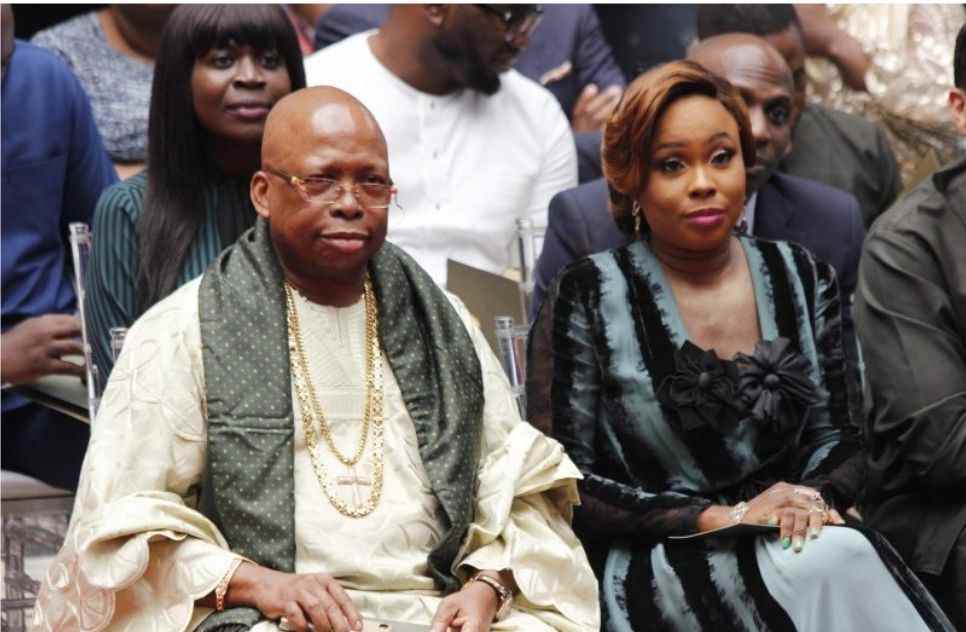 The Fajemirokun family is one family that doesn't currently feature prominently on the rich list but their investments still exist in various sectors of the economy. The precursor of this family Henry Oloyede Fajemirokun was a trade unionist that later became one of the Major Nigerian industrialists and businessmen. Fajemirokun was the one that led the negotiations to establish a merchant bank bringing in the first National bank of Boston and later the bank of Boston. He also founded Henry steven a pioneer company in the Nigerian oil industry, it was the first indigenous private oil company to get an offshore exploration license in the country's first-ever offshore licensing round of oil Prospecting licenses in 1970.
4. The Dantata family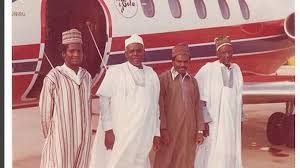 Here is the family that houses the richest man in Nigeria "Aliko Dangote" however within the family are the presence of other richer men like Sanusi Dantata, he is a Nigerian entrepreneur whose father was a northern Nigerian trader in ground nuts and cola nuts and a distributor of European goods. He was one of the wealthiest men in west Africa.
The Dantata family is without a doubt the wealthiest family in northern Nigeria, the family is currently led by Aliko Dangote chairman of the Dangote groups, he is the Richest man in Africa. The family was set up by his late uncle Alhaji Al-Hassan Dantata who dealt in coal and nuts ground nuts and other commodities. It was Dantata who set up his nephew Aliko Dangote in the rice-dealing business. Aliko Dangote proved himself very capable and ambitious by expanding his business interests and turning his dealership into a conglomerate.
The Dantata family has also ventured into real estate, they have their estate in the federal capital territory. The other members of the family include Sanusi, Aminu, Ahmadu Dantata son a politician and Dantata grandson, Alhaji Mudi Dantata a successful businessman, Akiko Dangote great-grandson and billionaire, Aminu Dantata son a businessman man, Mamuda Dantata son founder of the west African pilgrims association and currency trader. Sanusi Dantata's son is a successful businessman.
3. The Okoya Thomas family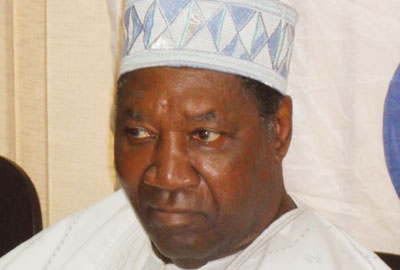 One progenitor of the Okoya Thomas family is Prince Molade Okoye Thomas who was the chairman of CFAO Nigeria limited in 2015. seems it is genetically oriented because even his father was the first local staff of CFAO and served the company for a complete 52 years.
Most important of all is the family company the Eleganza group which is a conglomerate with interests in the manufacture of plastic products Construction, as well as vehicle importation and sales in the company, is now led by his son Thomas Okoya, other prominent members of the family include princess Olajumuke Okoya Thomas who is a member of the federal house of representatives of Nigeria where she is representing Lagos island. 
2. The Ibru family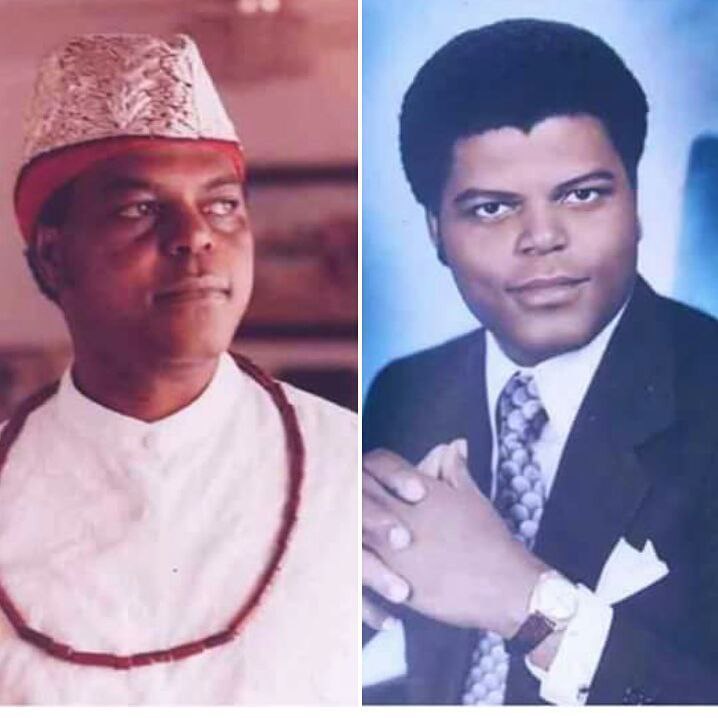 Michael Christopher Onajirevbe Ibru was born on December 25th, 1930 in Warri Delta state Nigeria to Janet Omotogor Ibru and Peter Epete Ibru. He was an educator, philanthropist, businessman, and head of the Ibru organization one of the largest business conglomerates in Nigeria, he was a major stakeholder and influential figure in the Nigerian economy in the 60s and early 90s, the force behind the popular Ibru organization is IBru family since 1956 when it was established the organization has maintained to be one of The largest conglomerates with over 10 000 employees, the organization has diversified business interests which include shipping, agriculture, aviation, banking as well as oil and gas.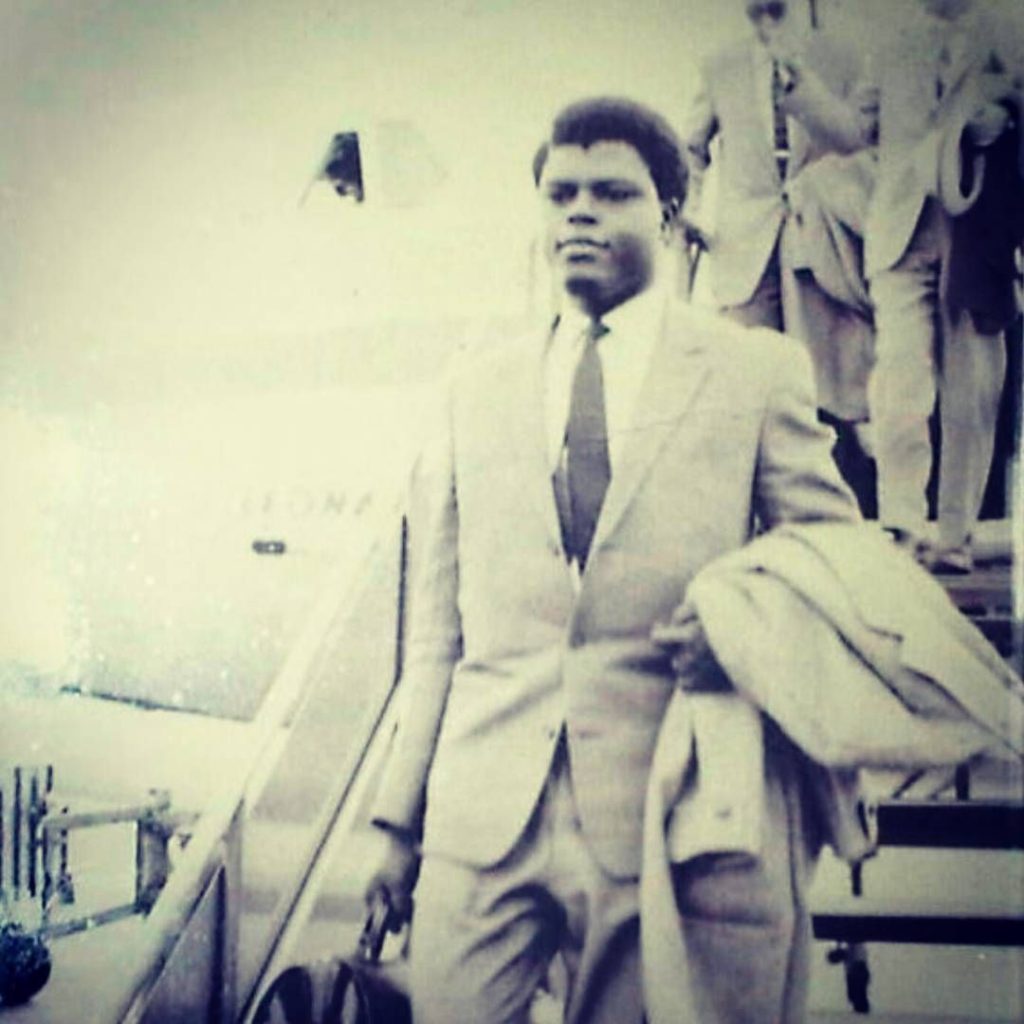 The founder of the Ibru organization is Michael Ibru before establishing the organization he worked at the United Africa company from 1951 to 1956 before partnering with an Englishman Jimmy Large to form the labor General trading company in 1957. Ibru began distributing frozen fish in Nigeria, he was a pioneer in this business, he later forms Ibru foods a company through which he imported frozen fish and sold them using the back of a truck. The business grew and he was able to partner with a prominent Japanese firm, over time Ibru expanded his business to vehicle transportation distribution, Fruit growing, brewing construction, and petroleum distribution.
Some other prominent members of the Ibru family include Michael's eldest son Oscar Ibru Felix Ibru, and Cecilia Ibru.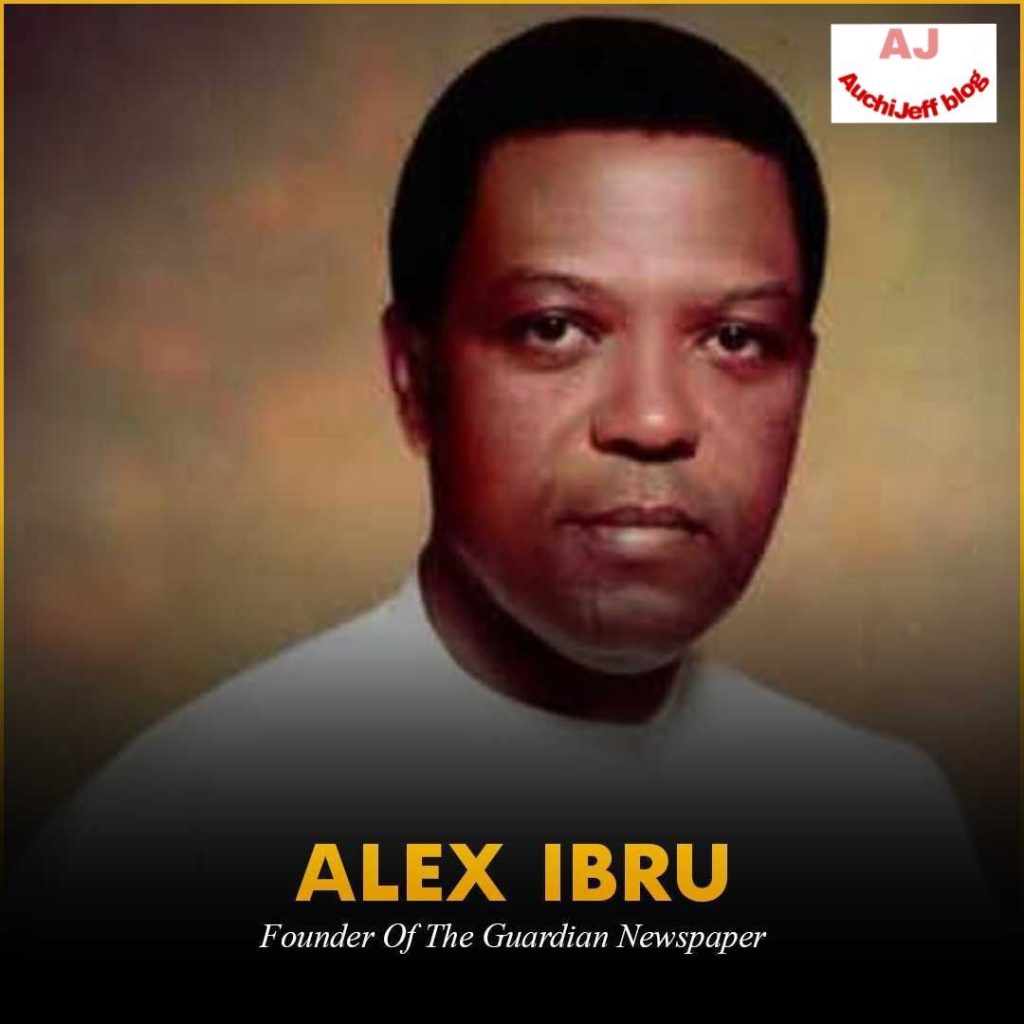 Alex Ibru is the chairman of Rutam motors and he was an ex-minister of internal affairs between 1993 and 1995, he was the publisher and founder of The Guardian Newspaper.
Felix Ibru was a former Governor of Delta state before becoming governor he Was the founder of an architectural firm. Cecilia was the former managing director and chief executive officer of Oceanic bank.
1. The Briggs family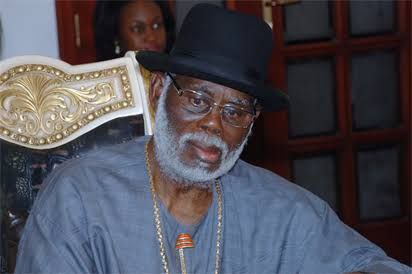 Olu Benson Lulu Briggs simply known as O.B lulu Briggs is the founder and chairman of Moni Pulo limited an oil exploration and production company, he was born on the 22nd of May 1930. Chief O.B Lulu Briggs is one of the Richest men in the country. He is the predecessor of the Briggs family and the founder of Moni Pulo limited MPL a private indigenous oil and gas exploration and production company, MPL is located in Port Harcourt but has offices in Lagos and London, the company is known for its operational efficiency of international standards.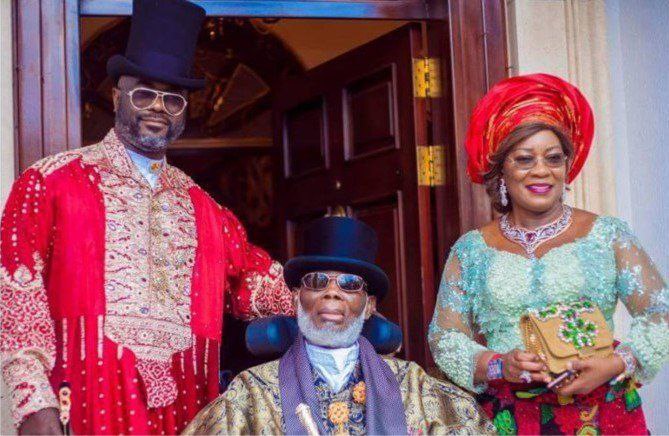 The wife of chief Lulu Briggs Mrs. Seinye Lulu Briggs is the chief executive officer of Rachael hotels limited, She is a seasoned administrator and an accomplished businesswoman, she worked in the civil service for a year before proceeding to a design research center where she was the office manager after leaving this firm she began her sojourn into the financial sector and subsequently business.
Chief Dumo Lulu Briggs is another affluent member of the Briggs family, he was the pioneer executive director And the chief operating officer of Moni Pulo limited from 1995-2002, he is a trained lawyer and a member of the Nigeria bar association.
Conclusion
Nigeria has always been a thriving place for business-oriented people, the number of billionaires in Nigeria is a strong indicator of why the country has one of the strongest economies in Africa. Above you have a comprehensive list of all the richest Families in Nigeria with other bits of interesting information about them that you may not have known before, which family do you think is missing from our list of the richest families in Nigeria do not hesitate to leave a comment below.