An education system refers to the economic and social factors that typically make up public schools at the federal, state or community levels. Such factors include public funding, school facilities, staffing, compensation, employee benefits, teaching resources and more.

The term education system generally refers to public schooling, not private schooling, and more commonly to kindergarten through high school programs. Schools or school districts are typically the smallest recognized form of "education system" and countries are the largest.
Without much furtherado Auchijeffblog have gathered below the top 10 African countries with the Best Education system.
Top Countries with the Best Educational System
10. Namibia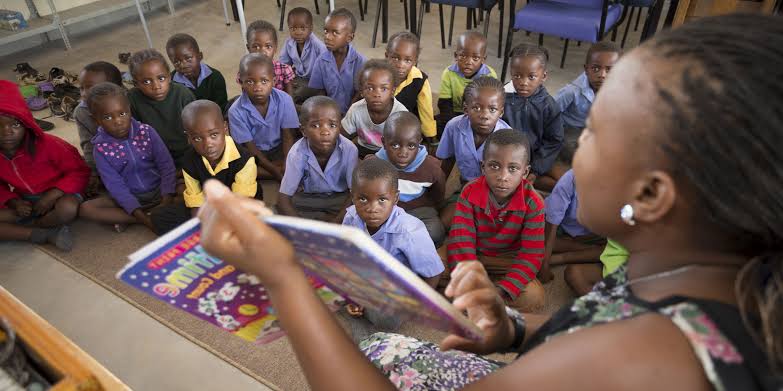 Education in Namibia is compulsory for 10 years between the ages of 6 and 16. There are approximately 1900 schools in Namibia of which 100 are privately owned. Namibian subjects' syllabi are based on the International General Certificate of Secondary Education which is part of Cambridge International.
Although education in Namibia has always been free, according to the minister, the introduction and implementation of the school development fund (SDF) seems to have been working in contravention of the constitutional provision of free education due to the non-adherence of regulations at some schools.
9. Egypt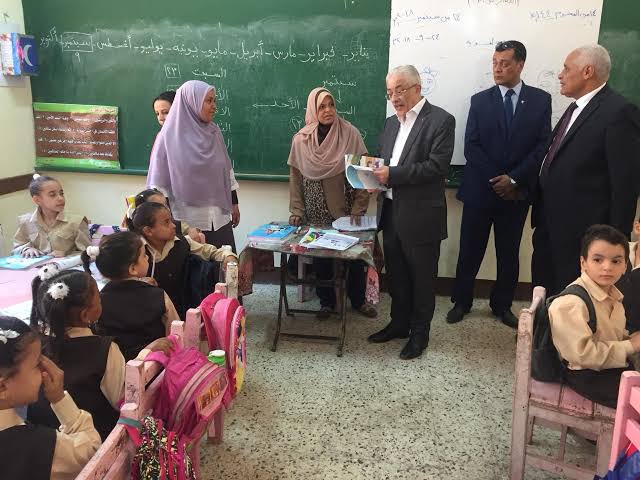 Egypt has an extensive education system that outstrips all others in the Middle East and North Africa, and where even tertiary education is free. The compulsory primary education program follows kindergarten at age 4. Primary school that begins at age six takes 6 years and preparatory school another.
Education in Egypt has political, social, and economic objectives, namely: education for strengthening democracy and comprehensive development as a continuous process, within the framework of Arab culture. Political tides in Egypt are reflected in educational philosophy.The school year in Egypt starts on the first week of September and ends on the third week of June. School holidays in Egypt includes term dates and school breaks. School holidays in Egypt also include public holidays such as Islamic New Year, Eid al Fitr, and other national holidays such as Revolution day.
8. Cape-Verde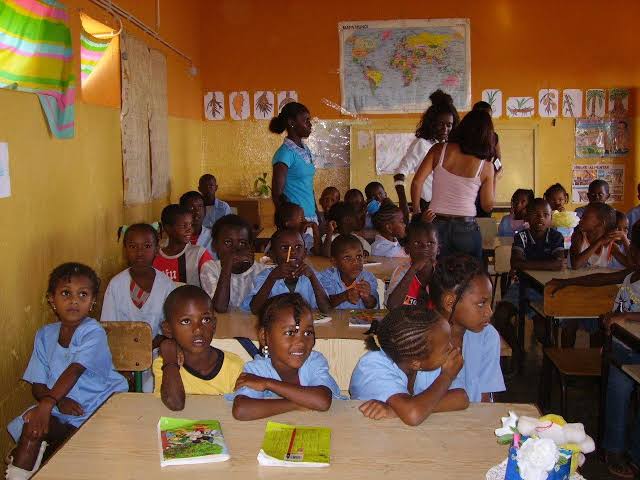 Education takes something of a back-seat in the Cape Verde Islands to the west of the bulge of Africa. Despite government policy that 6 years of primary education is compulsory, the literacy rate is only 70%, and just half of primary school pupils study further. Although the curriculum of secondary education is nominally divided into 3 years of lower and 2 years of higher respectively, the academic curriculum is seamless and the differentiation relatively meaningless. Students who wish to apply to university, must complete both phases though which is the primary and secondary phase. Others often leave after the first.
7. Kenya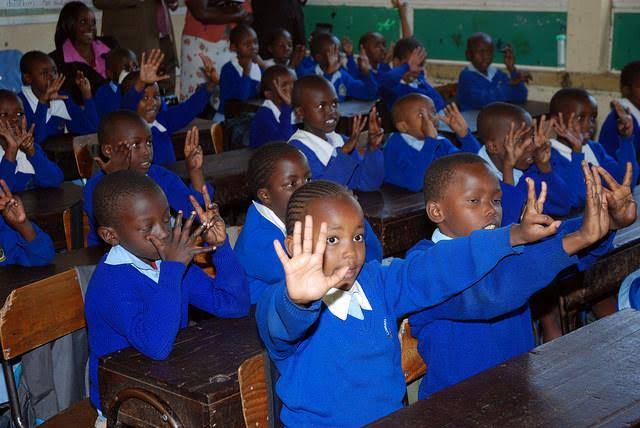 Over the years, more and more students have had increased access to education in Kenya. As a result, the adult literacy rate is almost 80 percent whereas the regional average is 61 percent. British Curriculum (GCSE) is a system of education taught in selected schools in Kenya. The curriculum, which originated from Britain, is pursued by students whose parents are not into 8-4-4 system.
There are several advantages of GCSE system over 8-4-4 system, which are explained below.The national educational system consists of three levels: eight years of compulsory primary education beginning at age six, four years at the secondary level, and four years of higher education. The government provides free primary and secondary education.
6. Botswana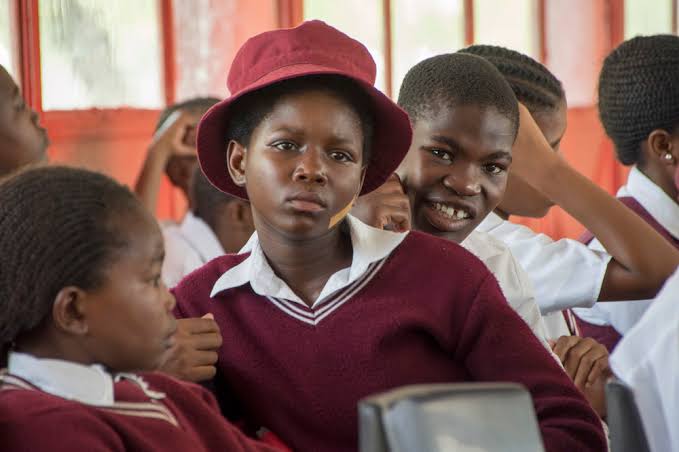 Botswana is a prime example. While access to education is at an all-time high, with a net enrollment of 91 percent, learning levels are far below grade-level expectations and stagnating. Schooling in Botswana is not mandatory. The first ten years, starting at age six, is however free. There are seven years of primary school, the first four of which are taught in Setswana.
After that, classes are taught in English. Education in Botswana is free, but it is not compulsory. The Ministry of Education has authority over all of Botswana's educational structure except the University of Botswana.The new school system, which is still in use today, is based on 6 years of elementary school (grades 1-6); 3 years of junior high school (grades 7-9); and 3 years of high school, (grades 10-12.)
5. Algeria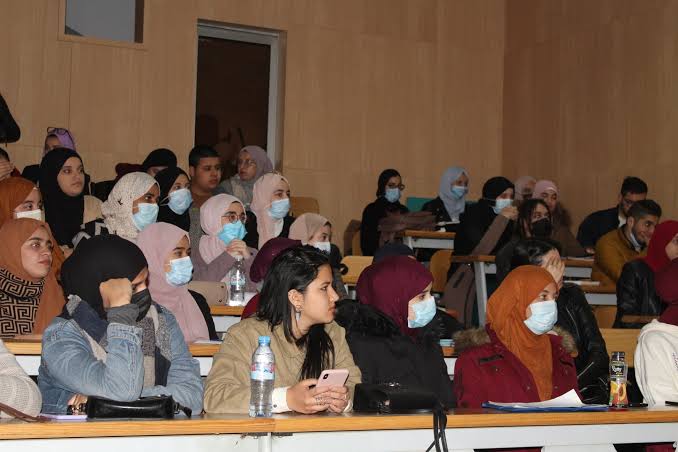 Algeria has a good number of primary, secondary and tertiary education facilities. These include ten universities, seven university centers and a number of technical colleges. Initially the primary language for instruction at these institutions was Arabic, but Berber has been permitted since 2003. Education in Algeria is free and compulsory for Algerians from the ages of 6 to 15.
However, only half of Algerian students are enrolled in secondary schools.In addition to a lack of progress in developing pre-school, the major problem for the Algerian education system remains the high number of students who repeat years, particularly at lower secondary school, as this generates children dropping out of school and adds to school wastage, where school resources are expended.
4. South Africa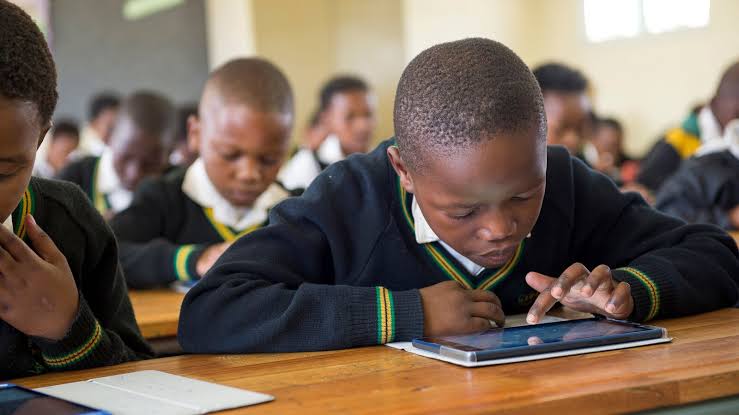 Education in South Africa has transformed substantially. In the middle 17th Century was the first European school established in Cape Colony. In 1663, second school was opened. Peripatetic teachers used to teach basic math and language. New procedures on school organization were introduced in 1714. Between 1860 and end of 19th century many schools were opened, and new rules and procedures were initiated.
Also, basic and higher or tertiary education was structured as separate educational institutions. In 1829, the South African government established South African College, now called as University of Cape Town.The system is divided into 3 strata, namely general education and training, further education and training, and higher education and training. The process is compulsory through to grade 9, and spans 12 grades in total.
3. Mauritius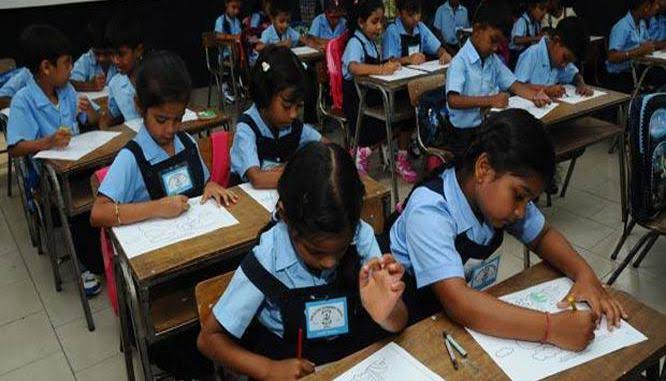 Government has come up with a policy providing free Higher Education in Public Tertiary Education Institutions for Mauritian citizens. The policy measure, which has taken effect as from January 2019, will apply for programmes up to undergraduate level in public Higher Education Institutions.
Schooling is compulsory up to the age of 16. Mauritian students consistently rank top in the world each year for the Cambridge International O Level, International A and AS level examinations. Among sub-Saharan African countries, Mauritius has one of the highest literacy rates.
2. Tunisia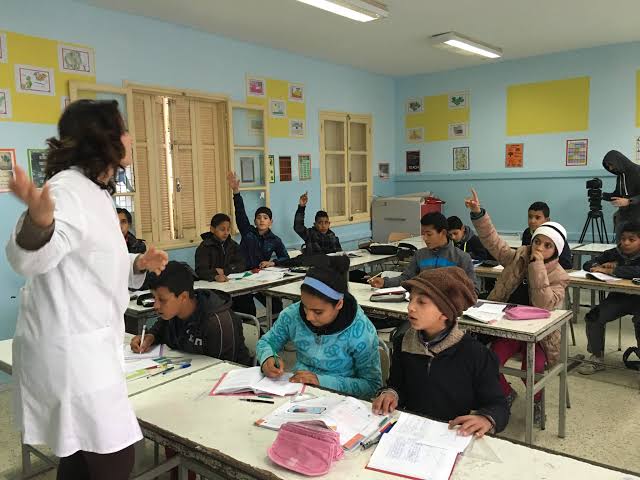 Education is a high priority in Tunisia as it has been for many years since independence. The academic year runs from October through to June, and the medium of education is Arabic. Students are tested at the end of each trimester, through oral and written tests, and practical examinations too.The basic education system consists of nine years of schooling divided into two stages: primary school, which lasts six years, and preparatory or lower-secondary school, which lasts an additional three years.
At the end of the nine-year cycle, students must pass a national exam to obtain a certificate. Under Tunisia's compulsory free education system, students attend school between the ages of 6 and 16 years old; and, through an integrated approach to social security, eligible students can also receive free school supplies and meals at school canteens.
1. Seychelles
Education is compulsory up to the age of 16, and free through secondary school until age 18. Students must pay for uniforms, but not for books or tuition. In 2002, the gross primary enrollment rate was 114 percent and the net primary enrollment rate was 100 percent.
The University of Seychelles has three main campuses, at Anse Royale, Ma Joie and Mont Fleuri respecively. The Anse Royale campus hosts most of the full-time degree programmes on offer.
Gross and net enrollment ratios are based on the number of students formally registered in primary school and therefore do not necessarily reflect actual school attendance. In Seychelles today, a system of free education has been in effect since 1981, which is compulsory up to the age of 16 and free through secondary school until the age of 18. Students must pay for uniforms, but not for books or tuition.
Brief history of the Top 10 African countries with the Best Education system
Seychelles
Tunisia
Mauritius
South Africa
Algeria
Botswana
Kenya
Cape-Verde
Egypt
Namibia
Conclusion
According to our research this are the top 10 African countries with the Best Education system as of the time of this write up. Do you have any addition or questions drop it on the comment section.
Drop Comments Below