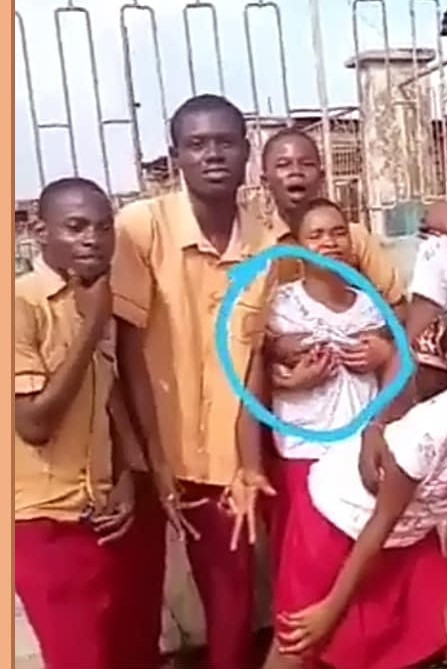 A student of a secondary School in Ijebu-Ode, Ogun State is pictured grabbing his female classmate's boobs in front of the school while celebrating their final exams.

A local journalist, Tosin visited the school on Thursday, October 7, and met with the Vice Principal, after he saw video from the incident.
According to Tosin, the VP claimed that she had called Safety Corps officials to disperse the students but they continued with the celebration.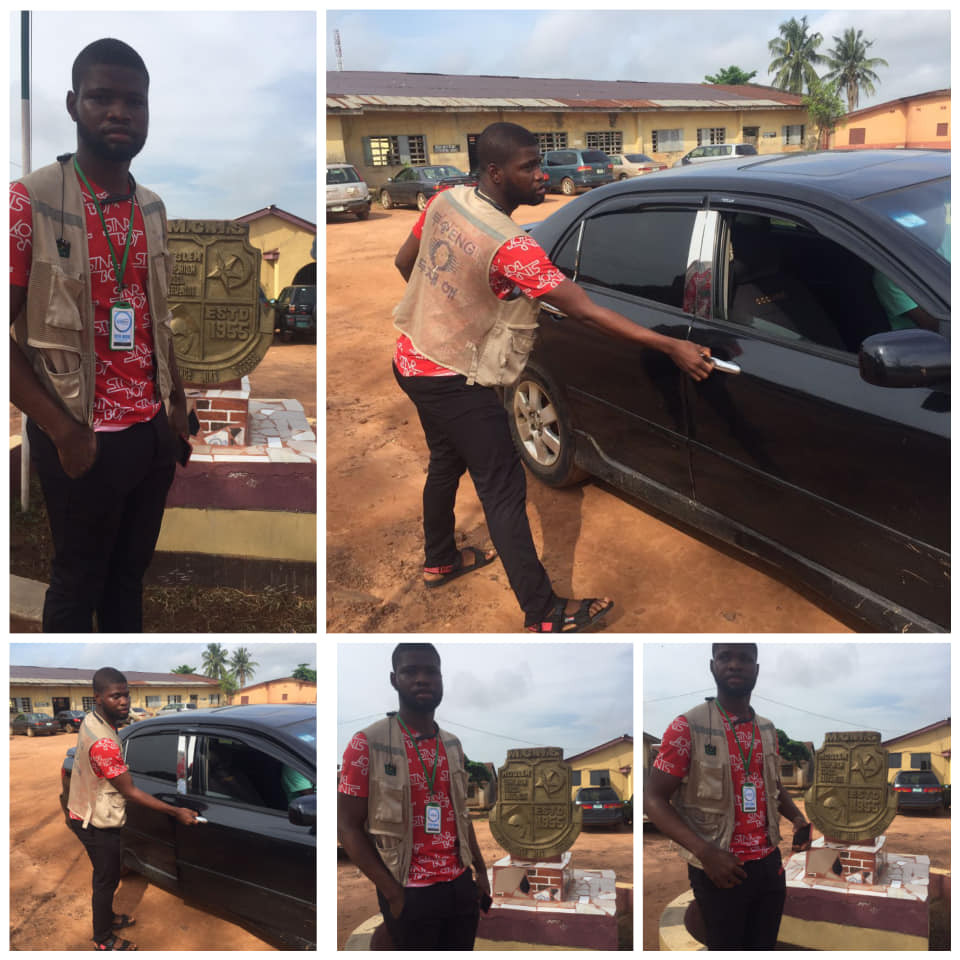 "I proceeded to Safety corps office to confirm if truly their force's was sent to the school that very day. But they said no It has been stated that all those students will be invited for punishment and Orientation."