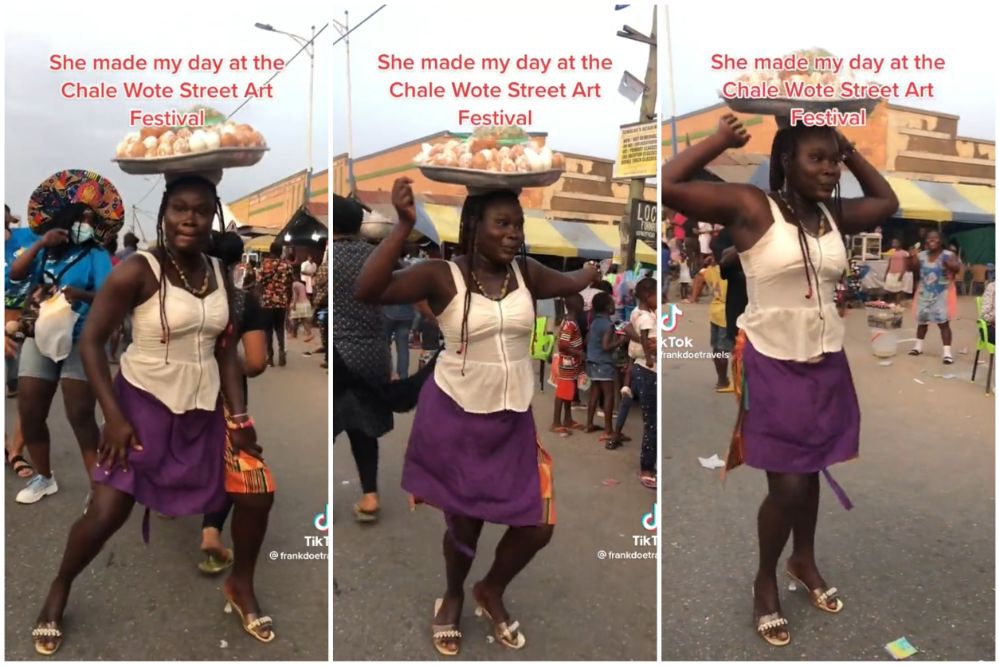 According to legitng reports The egg seller who could be seen in heels whined her waist as she showcased her dance skills. With a welcoming smile on her face, the lady did different steps with her eggs balanced on her head.

She went on to do the signature hand pose of the song as it got to its popular chorus. Her dancing melted hearts who hailed her happy countenance in spite of her hustle.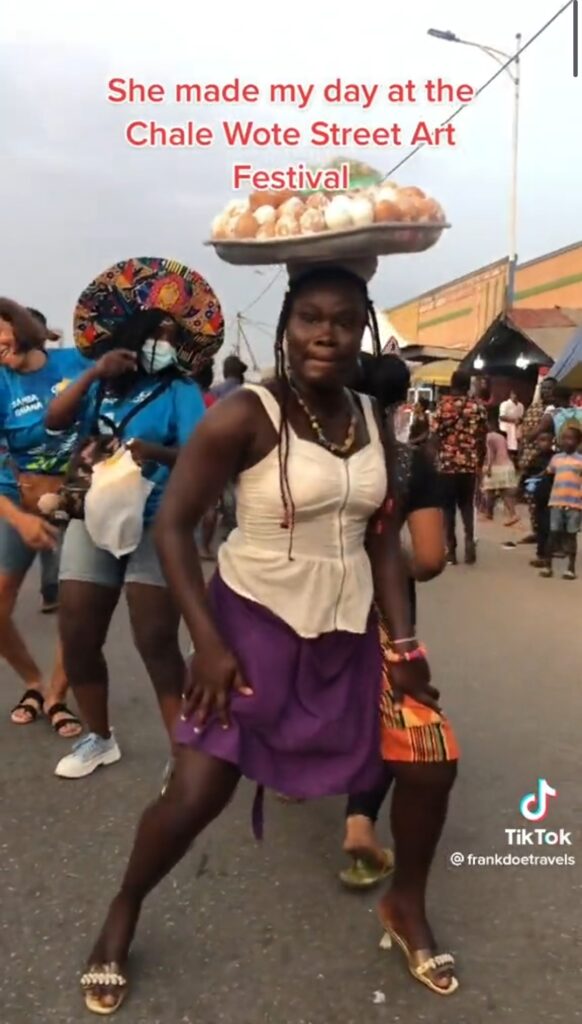 Watch video below……..