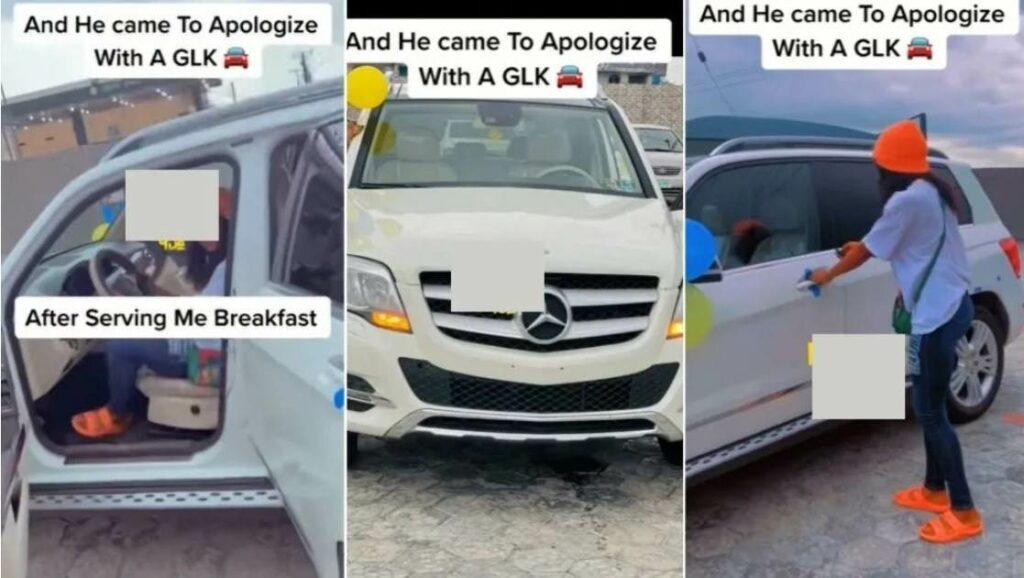 A viral video posted by a popular blog shows the moment a young lady received an expensive apology gift from boyfriend who had initially ended relationship with her.

The boyfriend surprised his longtime girl friend with a nice 2014 Mercedes Benz GLK 350 as an apology for breaking up with her.
Its very rare to see a young man buy such an expensive car for a girl after breaking up. The extraordinary man not only desires his girlfriend, but he has also bought her a car worth N16 million.
In the viral video, The young lady in a white top and a blue trouser was seen in her compound with a blindfold. She was unfolded by one of her friends who stood with her.
She was very happy, when she noticed a white Mercedes Benz parked in front of her belongs to her.
Social media users found the video had to believe as most claimed it to be lie.
See reaction of people below: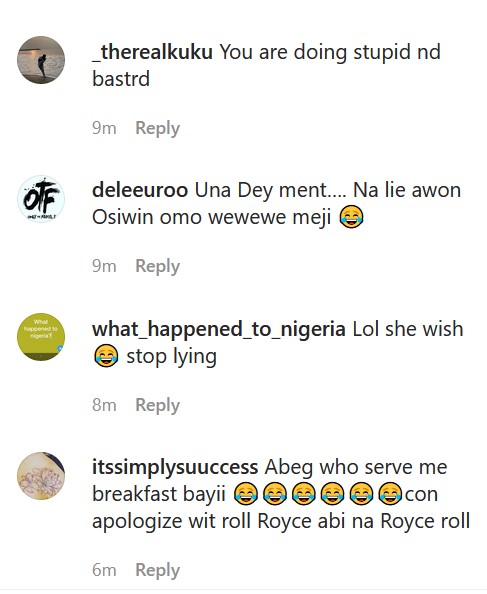 Watch her video below: