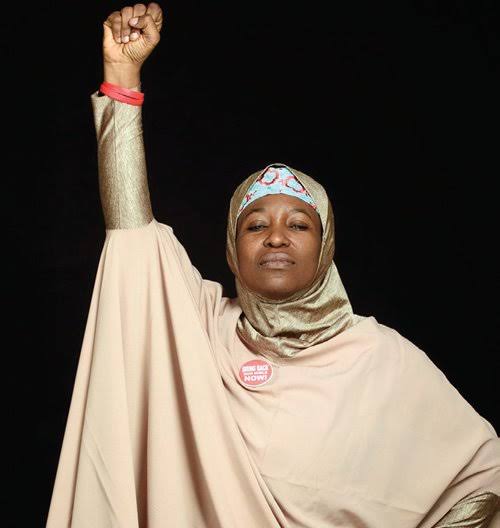 Who is Aisha yesufu? Aisha Yesufu is a Nigerian activist and businesswoman. She co-founded the #BringBackOurGirls movement, which brings attention to the abduction of over 200 girls from a secondary school in Chibok, Nigeria on 14 April 2014, by the terrorist group Boko Haram.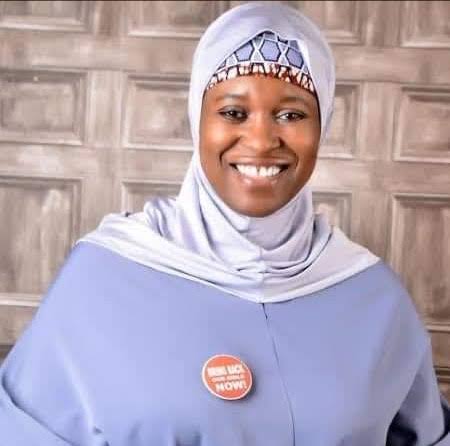 BACKGROUND DATA
| | |
| --- | --- |
| Full Name: | Aisha Yesufu |
| Career: | Political Activist, Businesswoman |
| Age: | 48 |
| Date of birth: | December 1974 |
| State of Origin: | Edo state |
| Tribe: | Estako west |
| State of residence: | Kano state |
| Marital status: | Married |
| Husband: | Aliu Osigwe Yesufu |
| Children: | Aliyah Yesufu, Amir Yesufu |
| Nationality: | Nigerian |
| Net Worth: | N/A |
EARLY LIFE
Aisha Yesufu was born and brought up in Kano State. Aisha described where she grew up as a ghetto because her parents was poor .
According to her she said: "Where I grew up in Kano State can be compared to a ghetto, in fact, some people call it the Ajegunle of Kano where you have a lot of drug users, street children, almajiris, and using drugs was very normal over there. If you were not into drugs in that area, you were seen as an odd person."
She added by saying: "By the time I was 11 years old, I did not have any female friends because all of them had been married off but I wanted to be educated and leave the ghetto."
Aisha Yesufu initially got admission into Uthman Dan Fodio University in 1992 but later left the school after a crisis which wasn't foretold and enrolled into Ahmadu Bello University, Zaria to study Medicine.
She left Ahmadu Bello University again after the school was closed following the murder of a professor in 1994. Aisha Yesufu finally completed her tertiary education at Bayero University, Kano, where she graduated with a degree in Microbiology.Aisha is a businesswoman and a political Activist.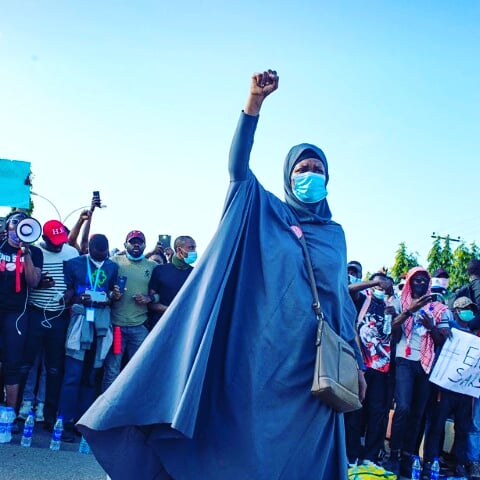 Aisha Yesufu got married to Aliu yesufu in 1996, at the age of 24 while she was still in the university. The couple celebrated their 20 years wedding anniversary in 2018 and was blessed with two children Aliyah yesufu and Amir Yesufu.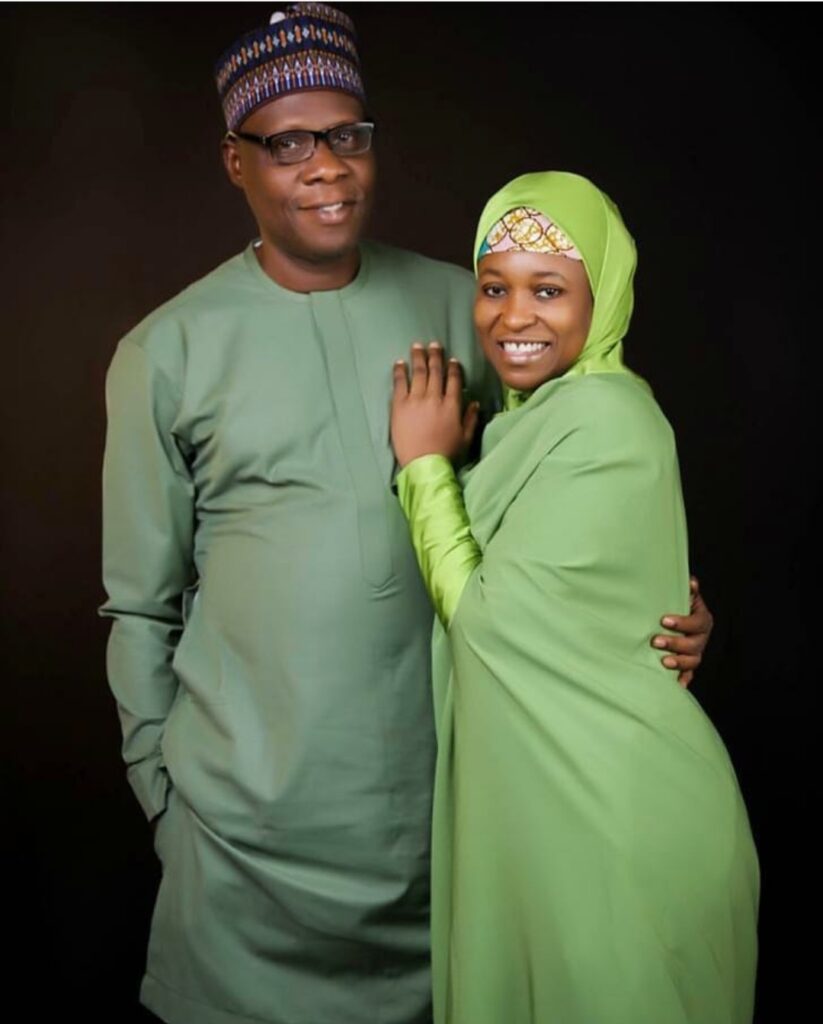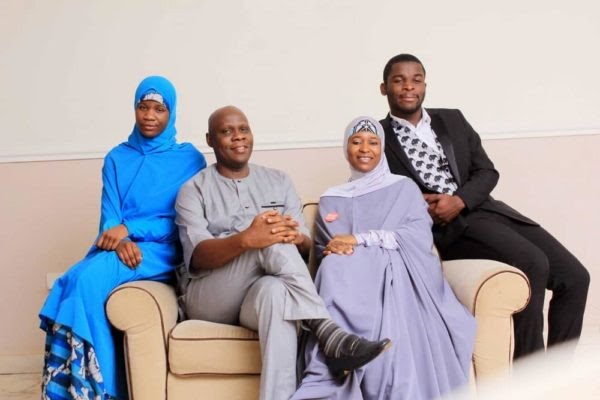 Talking about her involvement in the Chibok girls' campaign.
Aisha Yesufu said: "I remember that I was at the gym with a friend who told me that later that day, she was going for a protest because of the abducted Chibok girls. I asked for the colour they were wearing and she said red. Since I did not have a red hijab, I decided to buy one that day. I called my husband to inform him of my decision and he supported me; that was how it started. When the Chibok girls' incident happened, I was already set to give back to my society and I saw that as an avenue."Aisha Yesufu won the hearts of Nigerians and the world when she stood her grounds to fight for the disbandment of the Special Anti-Robbery Squad (SARS). She was tear gassed, and harrassed by the police for leading the protest in Abuja.