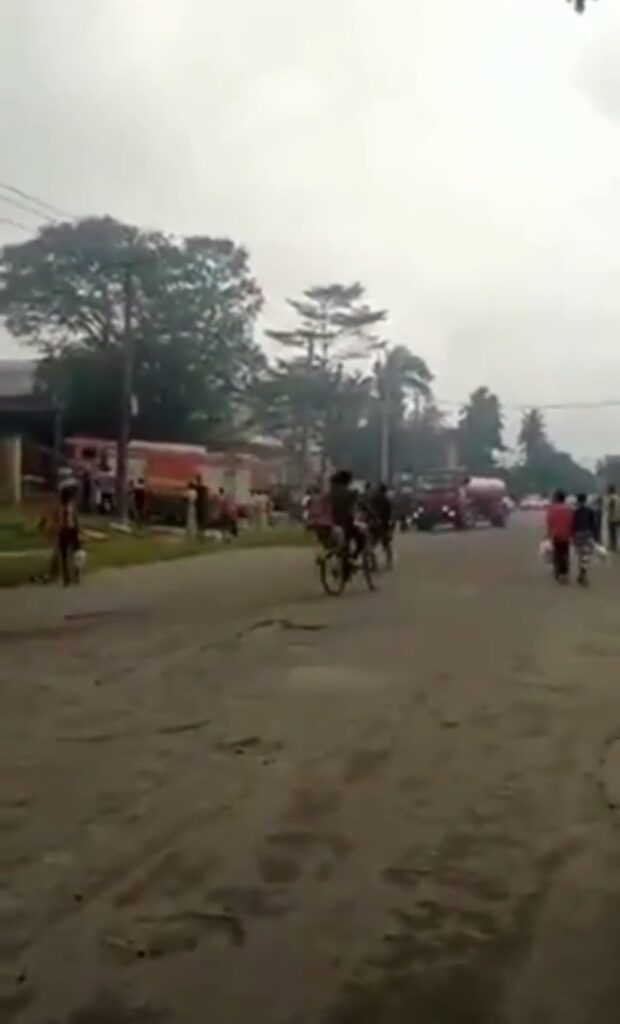 On the 26 of August there was a fire incident at Shoprite shopping mall in Apapa.

A video from the scene shows a fire truck as eye witnesses shouting for at other witnesses to"Give way," the firemen are heard telling those at the scene.
AlThough The fire has been brought under control.
Watch video below…..