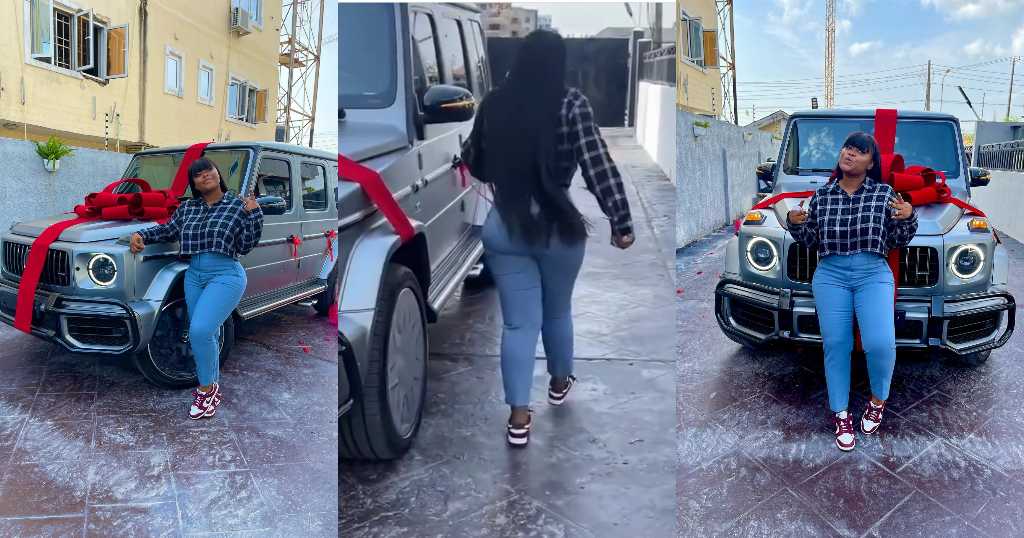 Popular Nigeria hair vendor, recently bought herself a Gwagon.

She took to her Instagram page and celebrate how she bought cars that several men used to seek her attention when she was trekking in Umuahai/Aba with her boyfriend who is now her husband.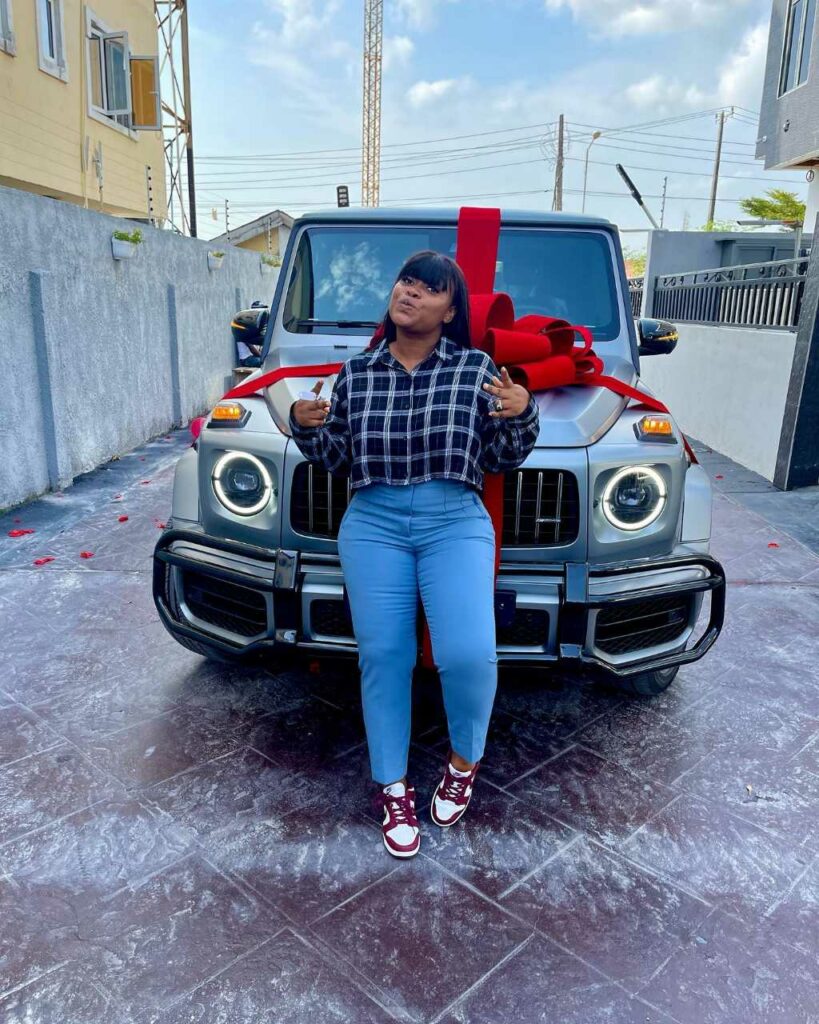 She also Showers praises on her Husband who is from a rich family but still believed in her and used to steal his fathers money to give her to invest in her hair business even though she was a trenches girl.
She wrote:

All the cars that stopped to toast me while I was trekking in umuahia&aba with my boyfriend then who's now my husband I have bought all of them ,slow and steady really wins the race ,while my friends were driving their parents jeep (cos they were big man children )i was jumping keke ,as my mama no even get bicycle ,but then I knew I had to work really hard mehn considering the poor background I was coming from ,There's no business I didn't do,even selling food with my boyfriend then who's currently my husband,My dear story long oh,I have come a long way ,all the way from the 50k store in umuahia and uyo ,no worry I will tell this story later sha ,shout-out to husbandman for believing in this trenches gal even tho na big man pikin he be ?do u know how many times he had to steal his fathers money just because of this hair business ? and then I bought fake hairs taya in the name of wholesales from a vendor on ig until I got my own contact and things started picking up and I started getting many referrals then and I moved to lagos ???omo dreams are valid ,stay focused and genuinely hustle hard and learn the habit of saving ,ur hustle must pay off sooner or later,I have been tagged ashawo many times bcos of the content I create on ig but since that pays the bill I don't mind oh

Watch video she posted below: